There's a reason you're reading this page right now. Maybe you're thinking of moving to Macau, maybe you've just arrived or maybe you want to know what life is like in this special administrative region of China. Whatever your reasons are, here are some helpful tips for every Pinoy as you make your way around this cool city.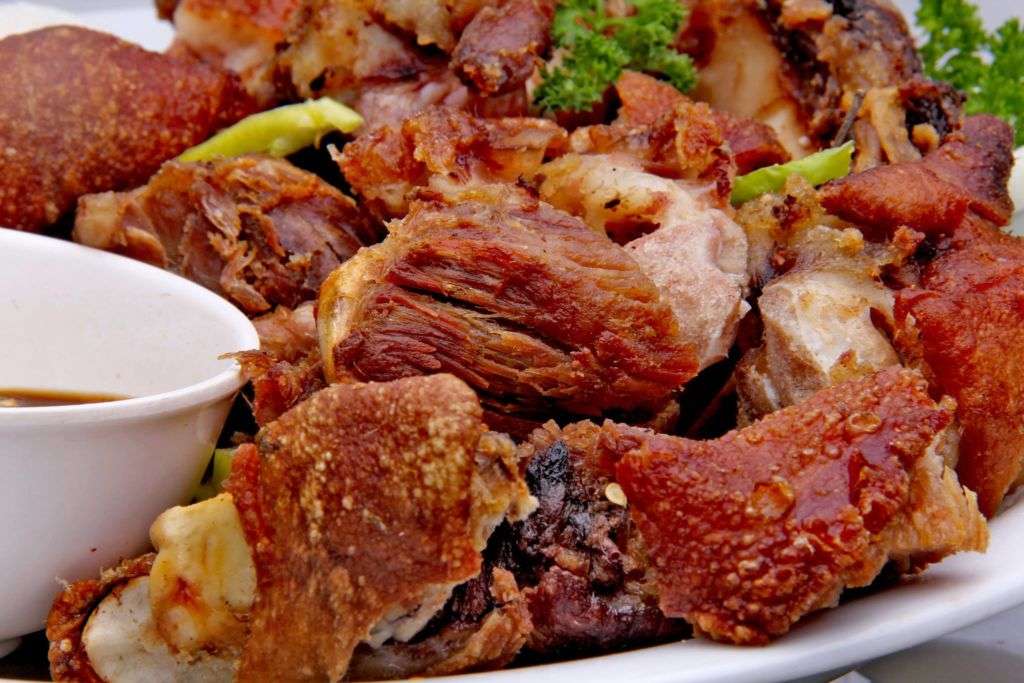 FOODIE
Filipinos are fond of food—that is why fiestas have been a part of their elaborate cuisine and culture. Dining is always the highlight of any occasion in the life of Pinoys. Here are pocket-friendly places for a quick bite or leisure dining.
Making a mark in the Macau dining scene originating from Manila, The Roadhouse's Crispy Pata and a bottle of San Miguel beer is a winning combination for a Filipino meal. The Crispy Pata is priced at MOP $200 while the Suzuki Sisig is priced at MOP $60. There's even a live band performance in the evenings that make it a great hang-out spot.
The Roadhouse Macau E-G016-G019 Broadway Food Street, Broadway Macau, Av. Marginal Flor De Lotus, Cotai, +853 2875 2945
If you're craving Pandesal or Spanish bread then this is the place to go for a taste of Philippine pastry. They also sell Siopao (pork steam bun) MOP $5 for one bun. There's also homemade peanut butter priced at MOP $10, Eden Cheese MOP $12, Reno's liver spread MOP $7 and more treats.
Anak Philippine Bread R/C, Edificio Pou Fat, Rua da Alfandega, No. 115. Open daily from 10am-2am, +853 2893 9988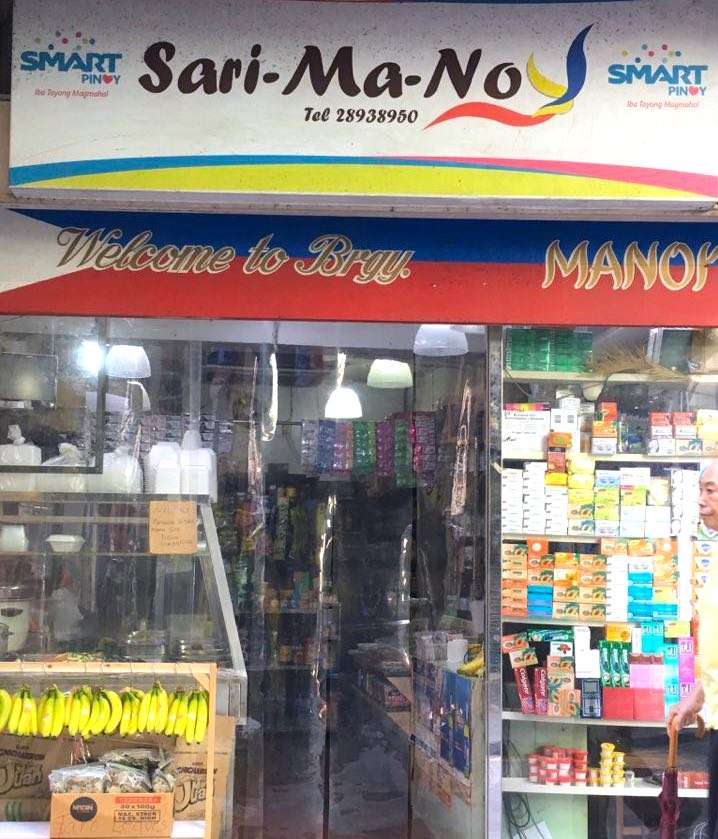 Head to the small street near Leal Senado dubbed the "Filipino food street" where you'll find small grocery stores that line up the road. Head to the Sarimanoy shop to find your Filipino food fix. From salted eggs, Purefoods hotdog, Ludy's peanut butter, Datu Puti vinegar or soy sauce, this place is a treasure trove for the certified foodie's kitchen.
Sari-ma-noy Supermarket Rua Alfandega 110, RC Edificio Seng Hei, +853 2893 8950,
www.facebook.com/sarimanoytrading1218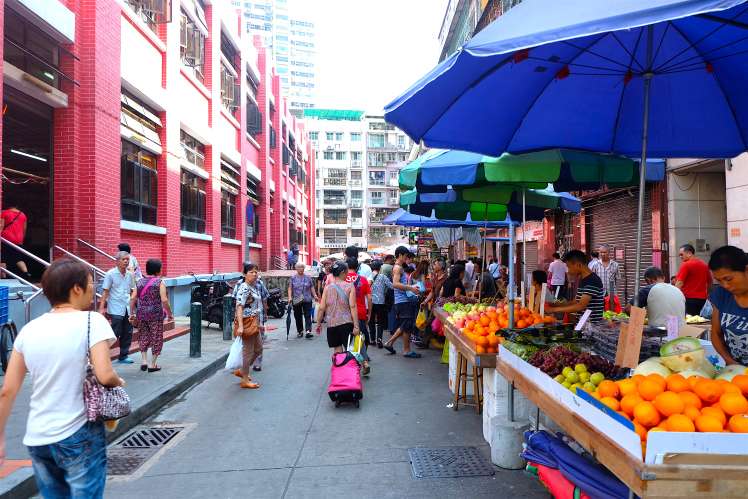 MARKETPLACE
It's in the Filipino culture to haggle and bargain for whatever they want to buy. As a true blue Pinay, I find the Red Market my favorite place for everything under the sun. It's a three-story building in bold red that's easy to find. The structure houses a rich variety of seafood products that are available twice daily from mainland China or locally. Each floor features different products. The third floor is for meat, the second floor for fish and the ground floor for poultry and vegetables. The entire area is surrounded by stalls that offer fresh fruits, flowers, biscuits, and other goods like clothes and house items. Macau Red Market is definitely a Filipino spot for a bargain and economical purchases.
RELIGION
Many centuries ago, the Philippines was invaded by the Spanish and was colonized for more than three centuries. Thus, the main religion in the archipelago is Roman Catholicism. Macau is also home to many church structures having been a Portuguese territory from the mid-16th century until late 1999. Filipinos are very devout when it comes to their faith. Here are some of the churches frequented by Filipinos in Macau that definitely deserves a visit. Explore these 7 Unique Parishes in Macau.
FINANCES
As an expat or what is commonly called an OFW or Overseas Filipino Worker, you will probably need to send money to your family members whether immediate or extended for remittance. There are Banco De Oro remittance centers located in Macau. It doesn't matter if you're sending to a different bank such as BPI or Metrobank, you can send money to different accounts for a minimal fee. It's easy to make transaction and payments to the Philippines. Make sure you always have a proper and legitimate identification card.
Banco De Oro GF E, Wa Fong Building 432 Avenida Dr. Sun Yat Sen, Taipa, +852 2885 5389
Banco De Oro Main Branch, GF China Plaza Building, 2 6B Avenida de D. Joao IV, Macau, +853 2837 3324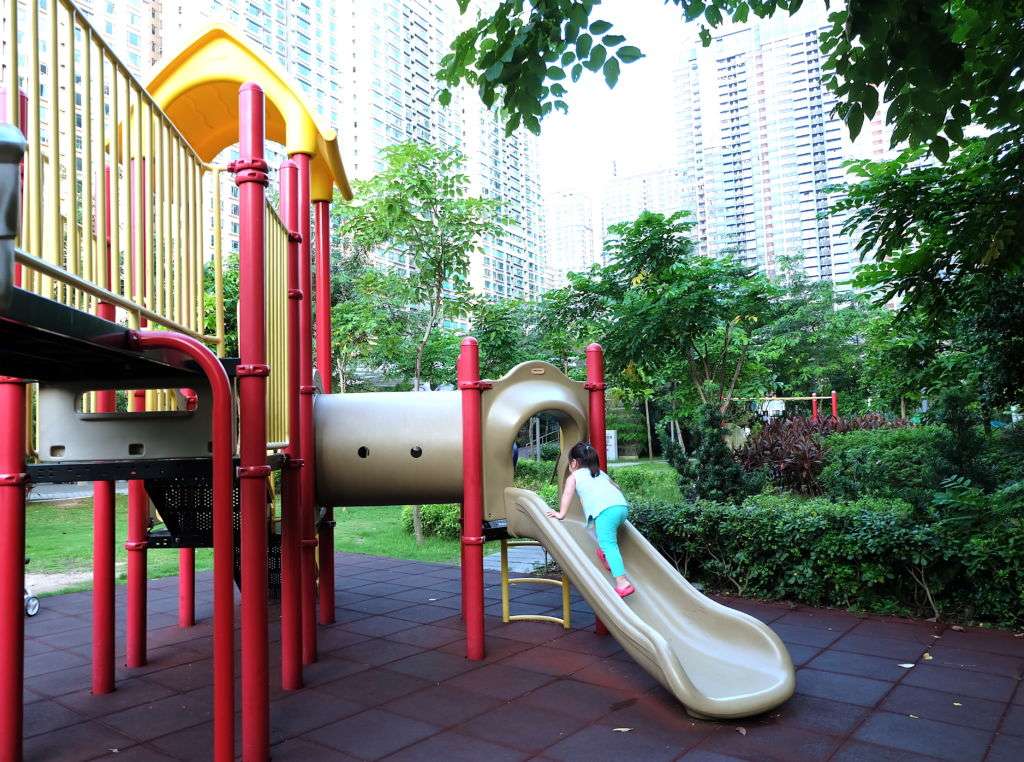 TOP TIPS
On visa processing…
It takes some time to get a working visa and what is called a Blue Card or work permit issued by the Macau Government. It could range from two to three months. The government is very organized though and their requirements are well-identified so make sure that you have complied with all their requests. Find out what documents you might need on the Macau Government website and coordinate with the HR department of the company that hired you. Here are some helpful sites for more details.
www.fsm.gov.mo, www.dsi.gov.mo
On finding places…
Walk and get lost. It's a small big city and it's very easy to walk from one place to another. Ask as many questions as you can from people you meet, you'll be surprised with how much you can save if you knew the right places to go for seafood, baby clothes, coffee or furniture. Wear good footwear because walking is probably the most basic form of transportation in Macau and that's how you'll learn to find places.
On speaking with locals…
The expat community still comprises a small percentage of the whole population so it's still challenging to converse with some locals at certain places. Make sure you have google translate on your smartphone. You will find it very handy to find the local names of the building where you live, the landmark nearest the place where you intend to go, etc.
On finding other Filipinos…
There are wonderful Filipino organizations that make the living transition in Macau easy. Here are some of the associations that actively participate in activities of the PCG Macau. There are 38 Filipino organizations and 40 faith-based or religious groups registered with the consulate. There are regional groups, occupation-based organizations such as engineers, architects, and pharmacists, while some are based on mutual interests and hobbies like dance groups, bands, sororities, and fraternities.
There is a currently an ongoing (pre-registration) cookery class for OWWA members, held every Sunday. The Consulate General and the Philippine Overseas Labor Office has launched the 4th batch of the Leadership and Social Entrepreneurship (LSE) program in Macau. This program is made possible through a partnership with the Ateneo School of Government and Caritas Macau. The six-month long program hones the knowledge and skills of participants on leadership, financial literacy, and social entrepreneurship.
On family-friendly places…
Having kids and keeping them occupied isn't difficult, the Taipa Central Park is a favorite with two playgrounds located at each end of the park and features slides, swings, animal rides and monkey bars. It has a huge swimming pool with a kiddie area. You will also find a gym, a pet area for dogs, a jogging path, a basketball court, vending machines, a yoga lawn also used for Zumba, a chess area and our favorite of them all—the underground library.
Located across the street from the ParknShop supermarket is the Flower City Garden in Taipa. It is a modern interpretation of the classical Chinese garden featuring beautiful Lotus ponds with aquatic creatures, winding bridges, and pavilions. There is a children's playground, a skating and scooter area and a small exhibition area featuring aquatic animals.
Head to Coloane island and visit the Hac Sa park and beach with the children. Play along the beach, go for barbeque, brave the hiking trails, and enjoy the laid-back atmosphere.
Macau is a combination of rural and urban. It has the charm of European and Asian influences that make it a unique place to live. It has a high life expectancy and low crime rate. And while coined as the Las Vegas of Asia, it is an ideal place to live and raise a family.
---
Make sure you know where the Philippine Consulate General in Macau is located. This place is home to 27,498 non-resident Filipinos working in Macau in various industries as confirmed by the Labour Affairs Bureau (DSAL) and Public Security Police Force. The Philippine Consulate is headed by Lilybeth R. Deapera, Macau's first female Consul General of the Philippines. It's open from 9:00am to 5:00pm. Remember that you will eventually need to either get an OEC if you already have a working visa or you might need to request authentication of your documents such as your diploma, marriage certificate and more. Located at the AIA building in the heart of Macau just across the Grand Emperor Hotel, the PCG of Macau is tucked away on the 14th floor and beside it is the Philippine Overseas Labor Offices—Overseas Workers Welfare Administration (POLO—OWWA).
Philippine Consulate General Macau SAR AIA Tower, 251-309 Av. Comercial de Macau, Macau, +853 2875 7111 www.macaupcg.dfa.gov.ph
Share
Tags
Related Posts