Macau might be dubbed the Las Vegas of Asia but it's also full of wonderful food, architecture, history, and culture that continue to draw tourists to the small island nation. Macau has since been recognized as a "Creative City of Gastronomy" by UNESCO affirming that there's more to the city than just casinos. Get your passports, and start planning your trip with this quick guide.
Getting There
Macau has only one airport and that's the Macau International Airport. There are direct flights from most Asian countries such as Korea, Taiwan, Philippines, Mainland China, Singapore, Thailand and more.
Many tourists opt for Hong Kong as their point of entry to Macau to maximize their holiday itineraries. The most popular mode of transportation is by ferry. You can choose to arrive at Macau Ferry Terminal or Taipa Ferry Terminal, all within approximately a one hour journey from Hong Kong. The rates range from MOP $150 to MOP $200 for a one-way ticket. If you're feeling extravagant or just in a hurry, you can get to Macau by a helicopter ride within 15 minutes.
For more details on timings and tickets, visit www.turbojet.com, www.cotaiwaterjet.com or www.skyshuttlehk.com
Macau allows citizens of specific countries to travel to Macau for tourism or business purposes for periods ranging from 14 days to 180 days on an arrival visa. You can check the complete visa policy here.
Upon Arrival
Grab a taxi at the airport to your hotel or accommodation at a starting fee of MOP $17. You can also take the shuttle buses mostly served by hotels and for free. It's easy to find them at the ferry terminals with signages waiting to take guests to the hotel resorts at various timings. If you do choose to take the public bus, don't fret because it's also convenient and fares start at MOP $3.20 to MOP $6.40. However, once you start sightseeing we recommend reliable footwear because walking is definitely the best way to explore the beautiful city.
For bus maps and routes, visit their official website: www.dsat.gov.mo/bus
Currency
Well, we know you'll need to spend one way or another. The official currency of Macau is Macau Patacas (MOP) but you can make transactions with Hong Kong Dollars (HKD). Just note that once you pay in HKD the change will be returned to you in MOP regardless of the conversion difference. Some businesses and hotels might also accept RMB and USD.
Note: HKD $10 coins are not accepted.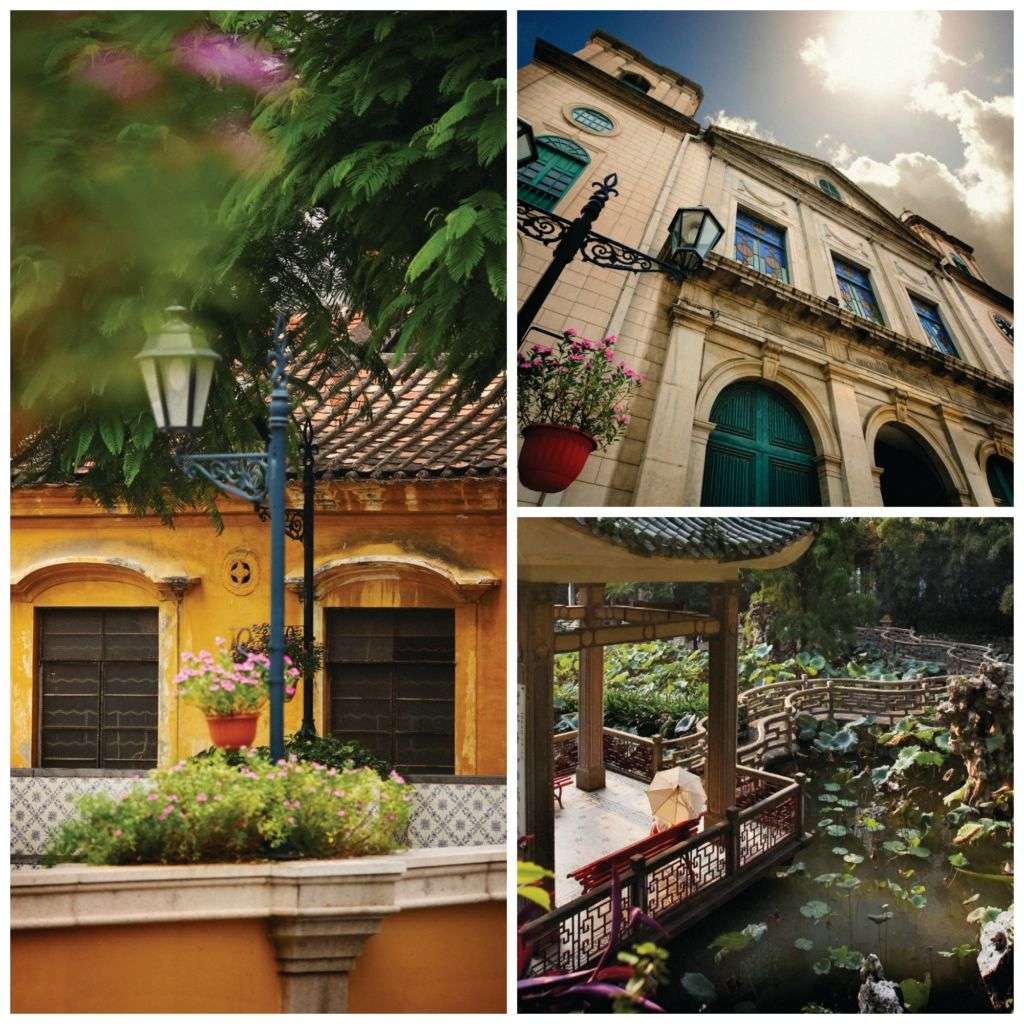 Language
Don't worry because even though Cantonese and Portuguese are the dominant languages, English is widely spoken and understood especially in the hotel resorts and most of the tourist spots.
When to Visit
If you're planning your travel around the climate of the city, we strongly suggest mid-October to December. It might be winter but it's a wonderful time to walk and discover the best-kept secrets of Macau. The months of March and April are also peak season for visitors but no matter what month of the year you intend to visit, Macau is teeming with exciting events and happenings. You can keep up to date by checking our Events Calendar. Check the local weather forecast for the current climate at www.smg.gov.mo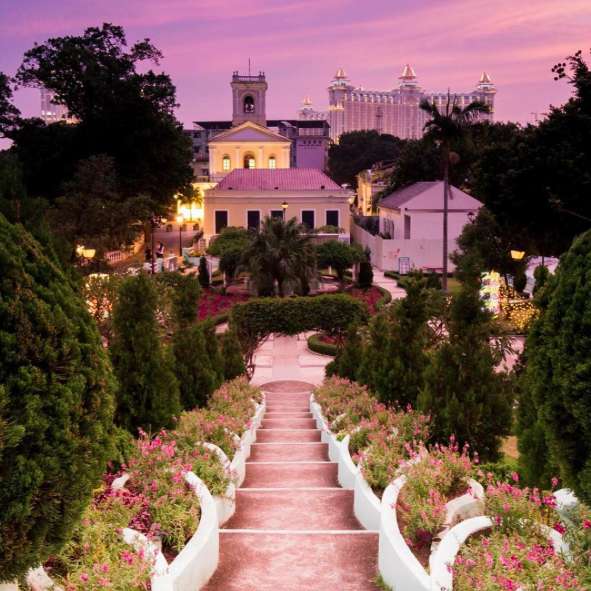 Begin Your Adventure
Start with the main attractions on your itinerary. Head to the most iconic landmark in Macau and the most photographed places in the city, the St. Paul Ruins and Senado Square. Walk through the side alleys where you'll find charming neo-classical architecture with a Mediterranean ambiance. Take a break and taste delicious street food. The warm pastel shades of the buildings are the perfect backdrops for your photographs. Plan an #OOTD post by peeking at our Macau Street Style.
Discover the UNESCO heritage sites for a day and learn about the city's culture and history. There's the Mandarin's House, Lilau Square, and A-Ma Temple. Explore these 5 Original Museums in Macau or if you have kids in tow add these family-friendly museums to your stopover. Macau has a rich and colorful history highlighted in the 16th century when Portuguese started to arrive in the peninsula and introduced Catholic culture to the inhabitants. There are many beautiful Catholic churches that deserve a visit.
No trip to Macau would be complete without taking a tour of the historical Taipa. The enchanting alleys of Taipa Village are filled with traditional Chinese shops, beautifully colored colonial villas, stunning churches, and ancient temples. Eat and drink your way around Rua do Cunha and get a taste of Macanese bites and treats. You'll never get stomped for ideas on where to dine, check these delicious dining spots.
Make sure you also grab some tangible memories of your holiday. Here are great souvenirs to get from Macau.
---
Don't forget to hashtag your post with #macaulifestyle to make sure it's sealed with the best mages of your memorable Travelgram.
Tags
Related Posts