Macau was once known for its textile and garment manufacturing industries. During its golden age in the 80's the industry accounted for over 90% of Macau's exports. In the 90's however, the industry started to experience a gradual decline with the rise of local labor costs compared to those of mainland China and other Southeast Asian countries.
In Macau, it is still very much a tradition to have your everyday clothes tailor-made and not only for special occasions, as you would in Western countries. Although many of the most popular fabric shops in Macau have slowly disappeared, a few have stood the test of time and the changing economy.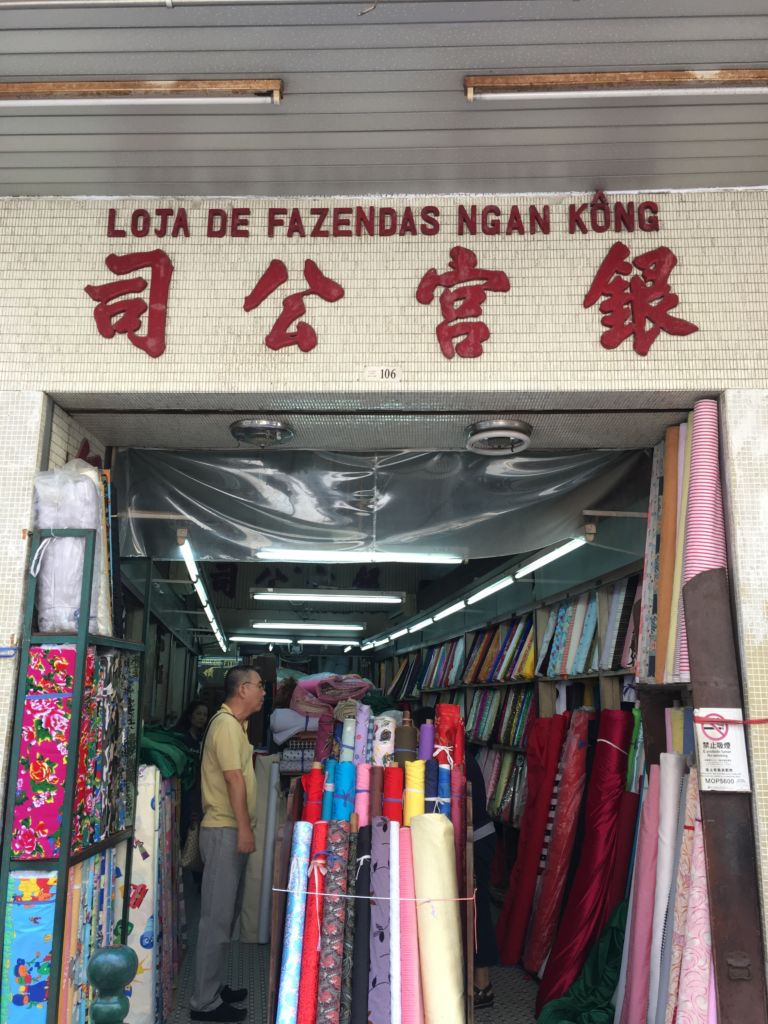 LOJA DE FAZENDAS NGAN KÔNG
This little fabric shop is located right off Rua dos Mercadores, right in the heart of the city. It is relatively easy to find and has a selection of different kinds of fabric, mostly printed cotton, some suiting and Chinese brocades. Prices are quite low, compared to other fabric shops in Macau.
Loja De Fazenda Ngan Kong 106 Rua das Estalagens, Macau, +873 2837 5992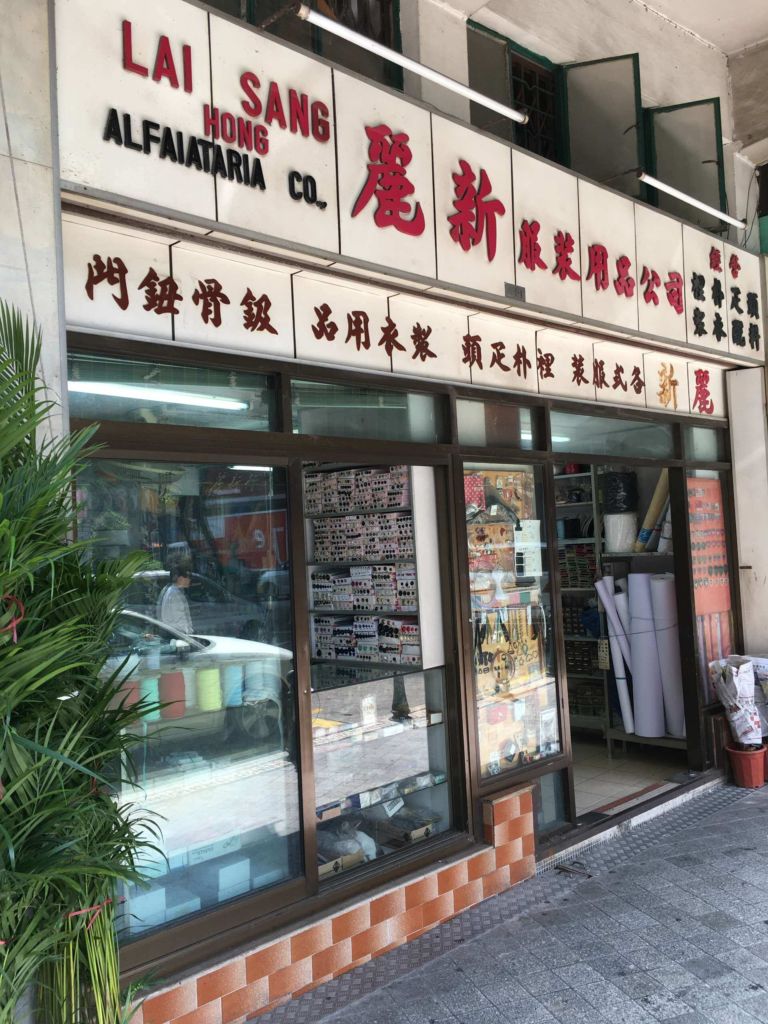 LAI SANG HONG ALFAIATARIA CO.
The only haberdashery in Macau is located right on the Three Lamps roundabout, the unofficial fabric shopping area of town. You will find all sorts of bits and bobs for your sewing projects from the basics like cotton thread, buttons, zippers and elastic, to sewing machine needles and even pattern cutting rulers. The owner speaks English and is always happy to help.
Lai Sang Hong Alfaiataria Co. 4-A, Rotunda de Carlos da Maia, Macau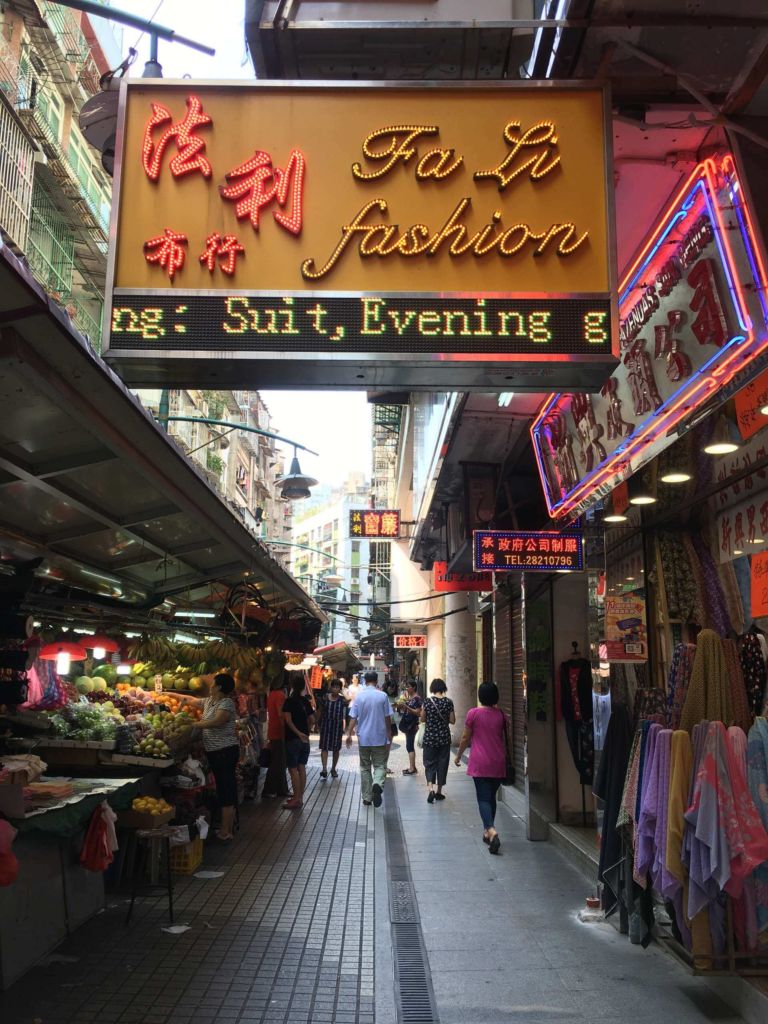 FA LI FASHION
Fa Li Fashion is probably the most well-known fabric shop in Macau, especially by foreigners. The staff speak English and are always extremely helpful, as you will need some help to find your way around the maze of fabric. There are endless rows of all kinds of different materials. It is by far the shop with the most variety of stock. Fa Li Fashion used to be a little crowded and messy, but in recent years it underwent a bit of a clean and tidy up and it is now a lot easier to navigate. Apart from fabric, you will be able to find beads and buttons, a wide selection of lace and even feathers and other fancy trims.
As with most fabric shops in Macau, Fa Li also provides a tailoring service, where you can simply design a garment and have it made to measure.
Fa Li Fashion 17 Rua de Fernão Mendes Pinto, Macau, +873 282 17362, www.falifashion.com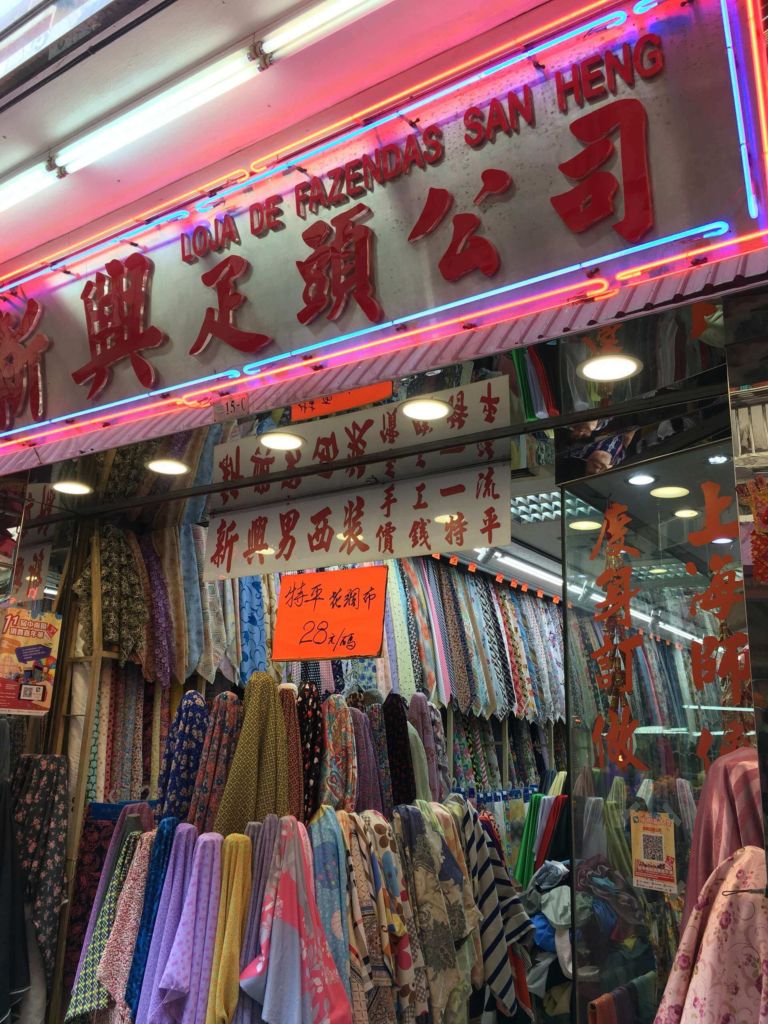 LOJA DE FAZENDAS SAN HENG
Located right next door to Fa Li Fashion is friendly San Heng. The shop is clean, organized and fabric is displayed in a way that makes it easy to browse and choose.  There are a lot of beautiful prints and good quality fabric, which you will not be able to find elsewhere in Macau. The staff are helpful, and they too have a tailoring service.
Loja De Fazendas San Heng 15-C, Rua de Fernão Mendes Pinto, Macau, +873 282 10796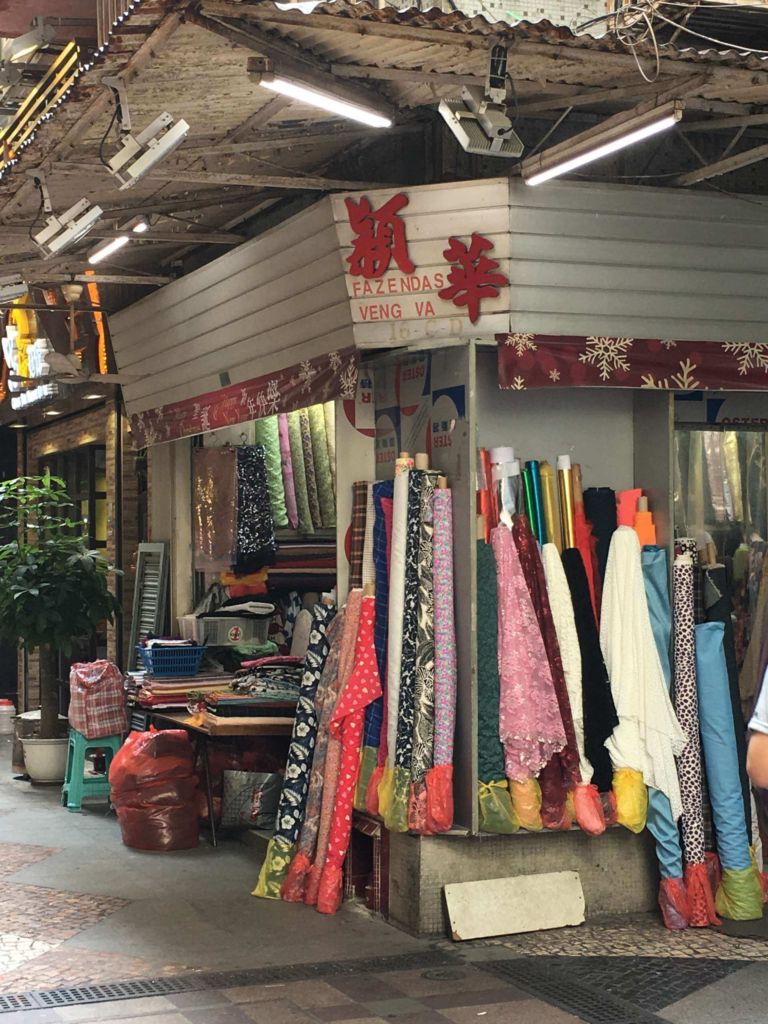 FAZENDAS VENG VA
This little corner shop is quite the surprise. There is an extensive choice of interesting materials, prints and colors and good quality finds for a good price.
Fazendas Veng Va 16-C-D Pátio de Fernão Mendes Pinto, Macau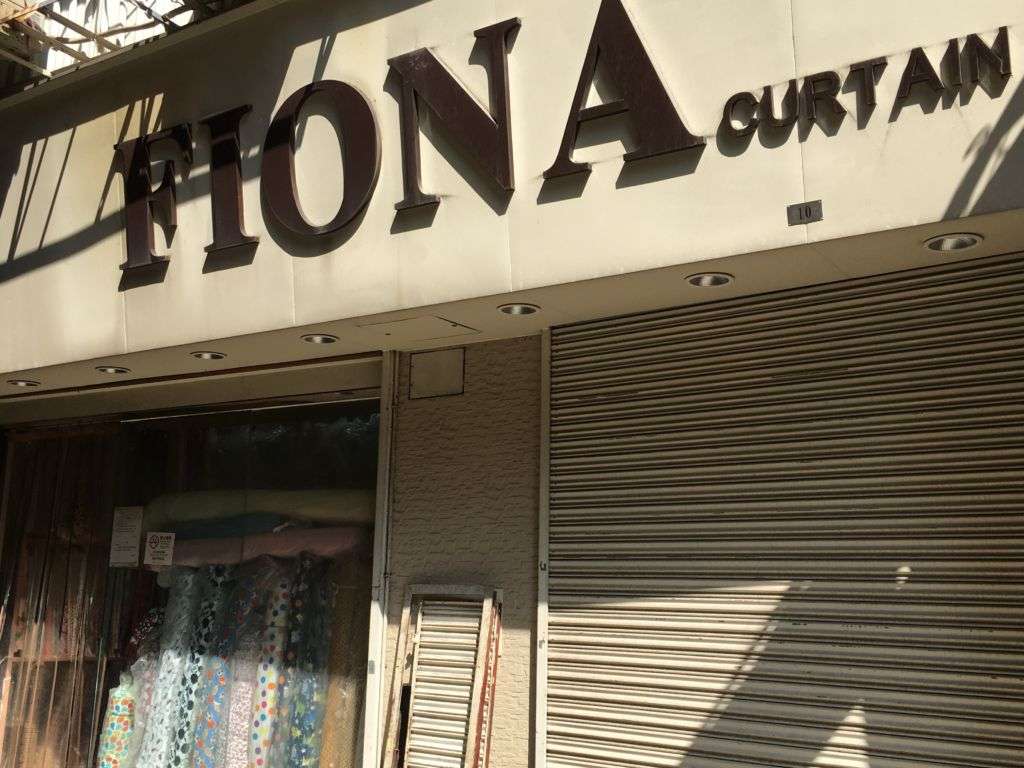 FIONA CO.
Fiona is the one stop shop for custom made soft home furnishings in Macau. Fiona, the owner, will come by to take measurements herself, to fit curtains, sofas and cushions.  The fabric selection is endless; you will definitely be spoilt for choice.  Custom orders take as little as a week to have made.
Fiona Co. 10A R/C Travessa dos Lírios, Macau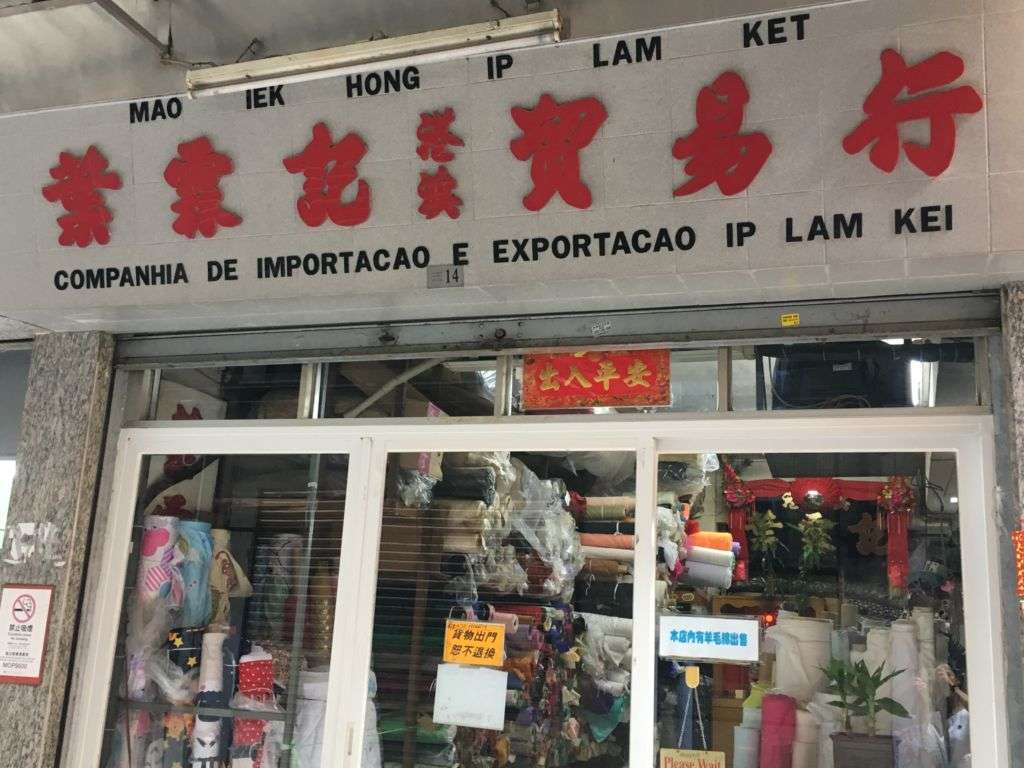 IP LAM KEI
The shop located right next to Fiona is a firm favorite among locals. Shoppers will most likely have to call the number on the door, as the owner is seldom there before lunch, but will quickly come by if you call. It is the shop with the best collection of both plain and printed silks as well as shirting with beautiful patterns and checks. Ip Lam Kei is also the great for seasonal fabrics as there are always new materials arriving.
The "sister" shop on Av. Do Ouvidor Arriaga, is owned by the original  Ip Lam Kei's daughter. It is a beautiful shop with a fashion edge, where you will find more expensive and luxurious fabric. It is definitely worth a visit!
Ip Lam Kei 14 Travessa dos Lírios, Macau, +873 285 66579
Happy Shopping!
Tags
Related Posts