We bet you didn't know about these special museums in Macau showcasing everything from natural resources to the art of winemaking, fire safety, culture, and history. Even better–entry to these museums is all free of charge! This just might be the perfect way to spend a rainy afternoon or a melting summer day with the family, showing the little ones precious findings and learning more.
Museum of Taipa and Coloane History
(See featured image above)
The Museum of Taipa and Coloane History includes very beautiful artefacts and a lot of information on the history of this part of the city. Did you know that Taipa and Coloane were islands back in the day? This and many other interesting curiosities are available for all to check out at this site. The museum is located inside a beautiful colonial-style building and it's bright green, so not easy to miss! Set in Taipa Village, it also has several places to dine and grab a coffee on the way there or out.
Opening hours: Tuesday–Sunday, 10:00am–6:00pm
Museum of Taipa and Coloane History Rua de Correia da Silva, Taipa Village, +853 2882 5631, www.museum-of-taipa-and-coloane-history
Also read: Best Places for Coffee in Taipa Village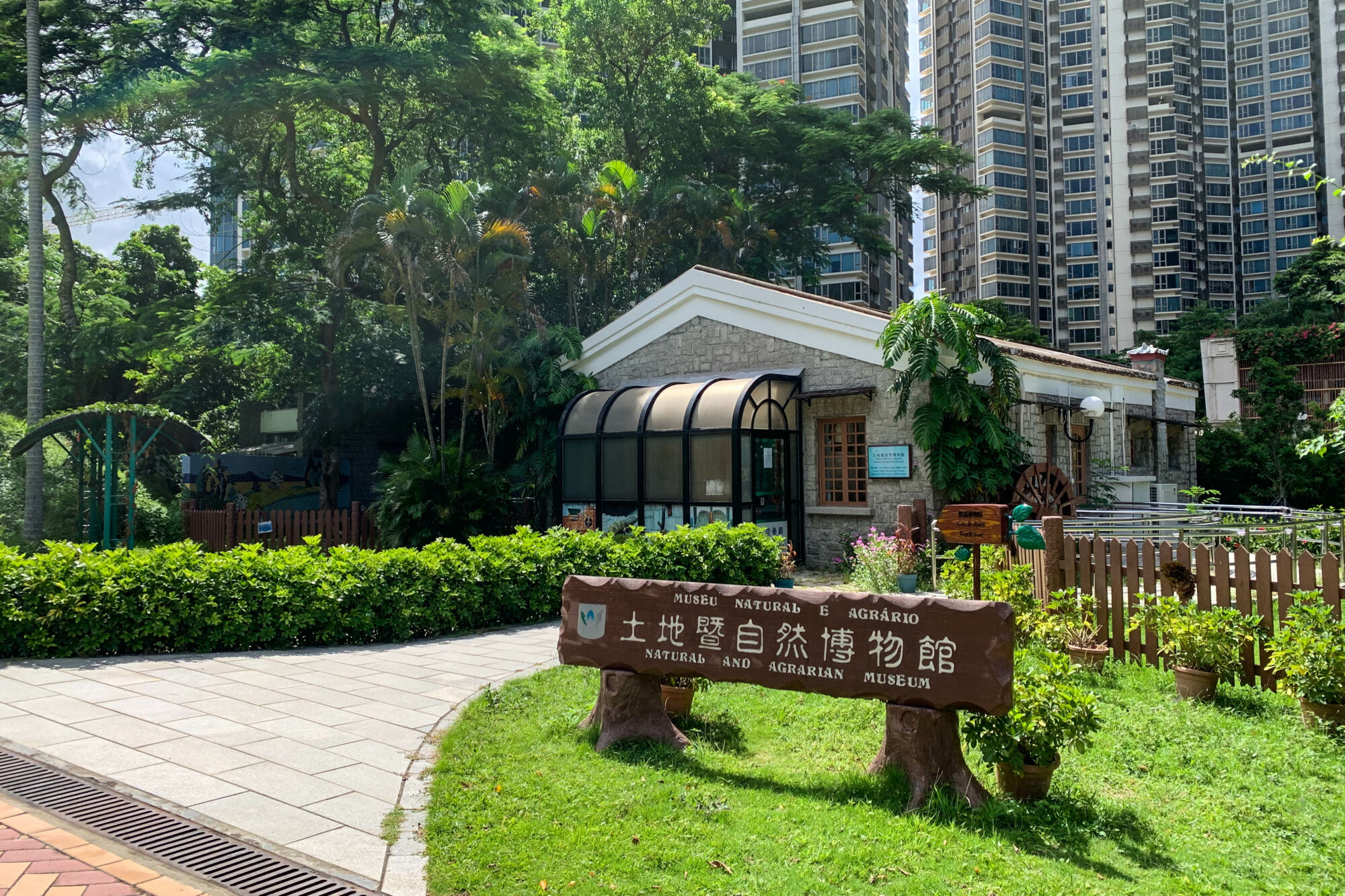 Natural and Agrarian Museum
Nestled inside the Seac Pai Van Park in Coloane, the exhibit is divided into five segments; the geography of Macau, farming tools of the islands in the olden days–meaning Taipa and Coloane before there were bridges and Cotai connecting them–the lives of farmers, specimens of animals and plants. The museum focuses on Macau's cultivation and agriculture from the past with tools and machines that are no longer being used today, really cool and interesting to check out with the little ones! After a tour of the museum, take a stroll in the park and immerse yourself in the greenery of the surroundings and remember to check out the cuddly pandas at the Macao Giant Panda Pavilion!
Opening hours: Tuesday–Sunday, 10:00am–5:00pm
Natural and Agrarian Museum Seac Pai Van Park, Coloane, +853 2887 0277, www.macaotourism.gov.mo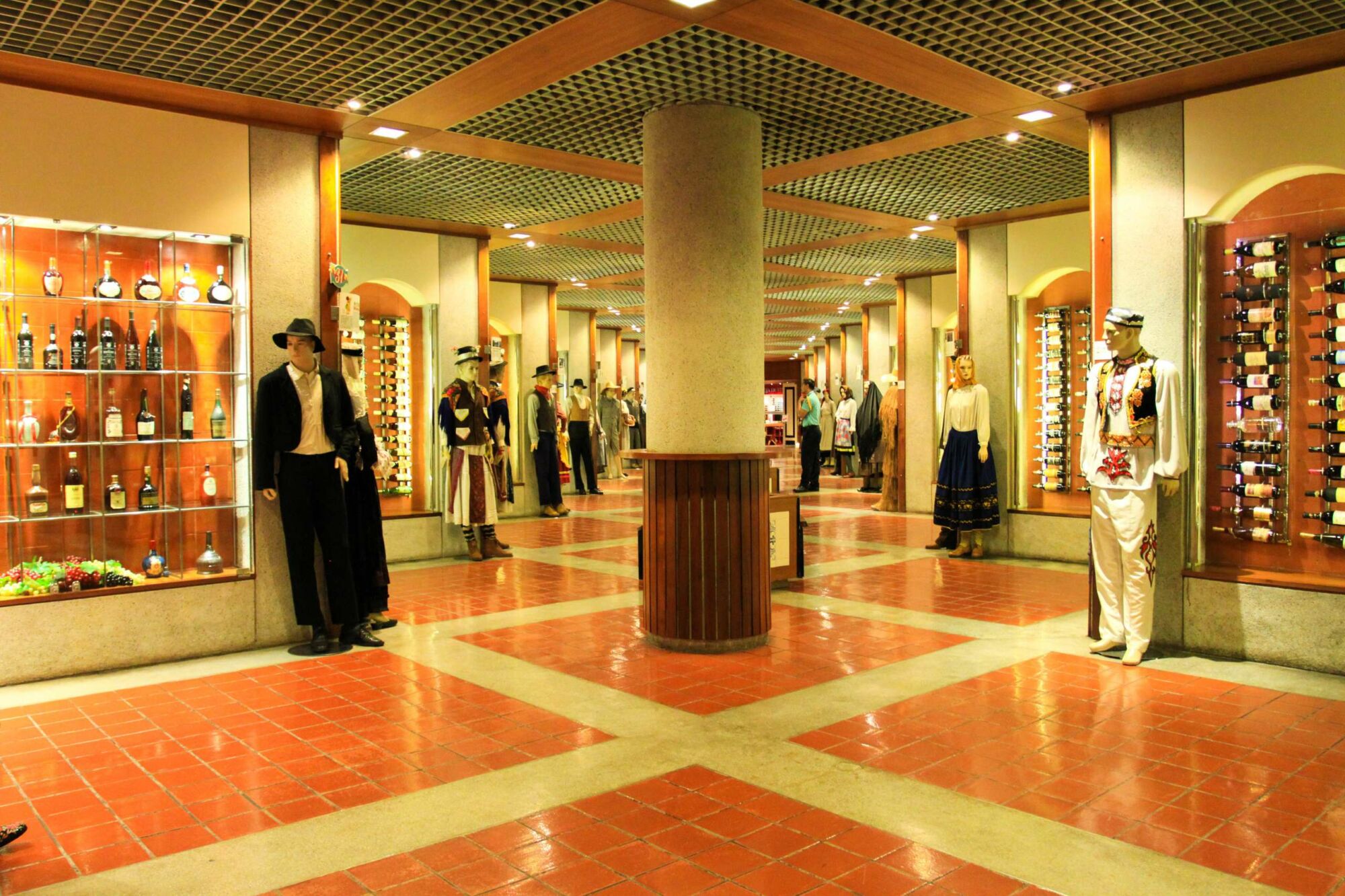 Wine Museum
For the oenophiles, this might be more up your alley. The Macau Wine Museum is located next to the Grand Prix Museum and includes displays of Portuguese wines, shown in accordance with the vintage's respective region of origin. Interestingly enough, there's a wine tasting station, where you can learn all about this expressive beverage, how it's made, main origins, amongst other curiosities. Get some cultural knowledge about wine and its influences in the region. Admission is free, but wine tasting costs MOP $15 per person.
*This museum is currently closed
Wine Museum 431 Rua de Luís Gonzaga Gomes, Macau, +853 8798 4188, www.museums.gov.mo
Fire Services Museum
With a beautiful yellow exterior–great to shoot cool Instagram photos–the Fire Services Museum was was built in 1920. Artefacts, tools, uniforms, photos and updated information on the fire services make it a top destination to visit with the kids. Enjoy the many vehicles and instruments used to rescue people from emergency situations, and learn all about the life of firefighters, their training, famous fires throughout history, and more. Eager to grab a coffee somewhere close? You're in luck! There are many hip spots around here, Kiang Wu hospital and Tap Seac Square, so be sure to check them out.
Opening hours: Daily, 10:00am–6:00pm
Fire Services Museum 2-6 Estrada Coelho do Amaral, Macau, +853 8396 0420, macaotourism.gov.mo/sightseeing
Also read: Trendy Coffee Shops Near Camões Garden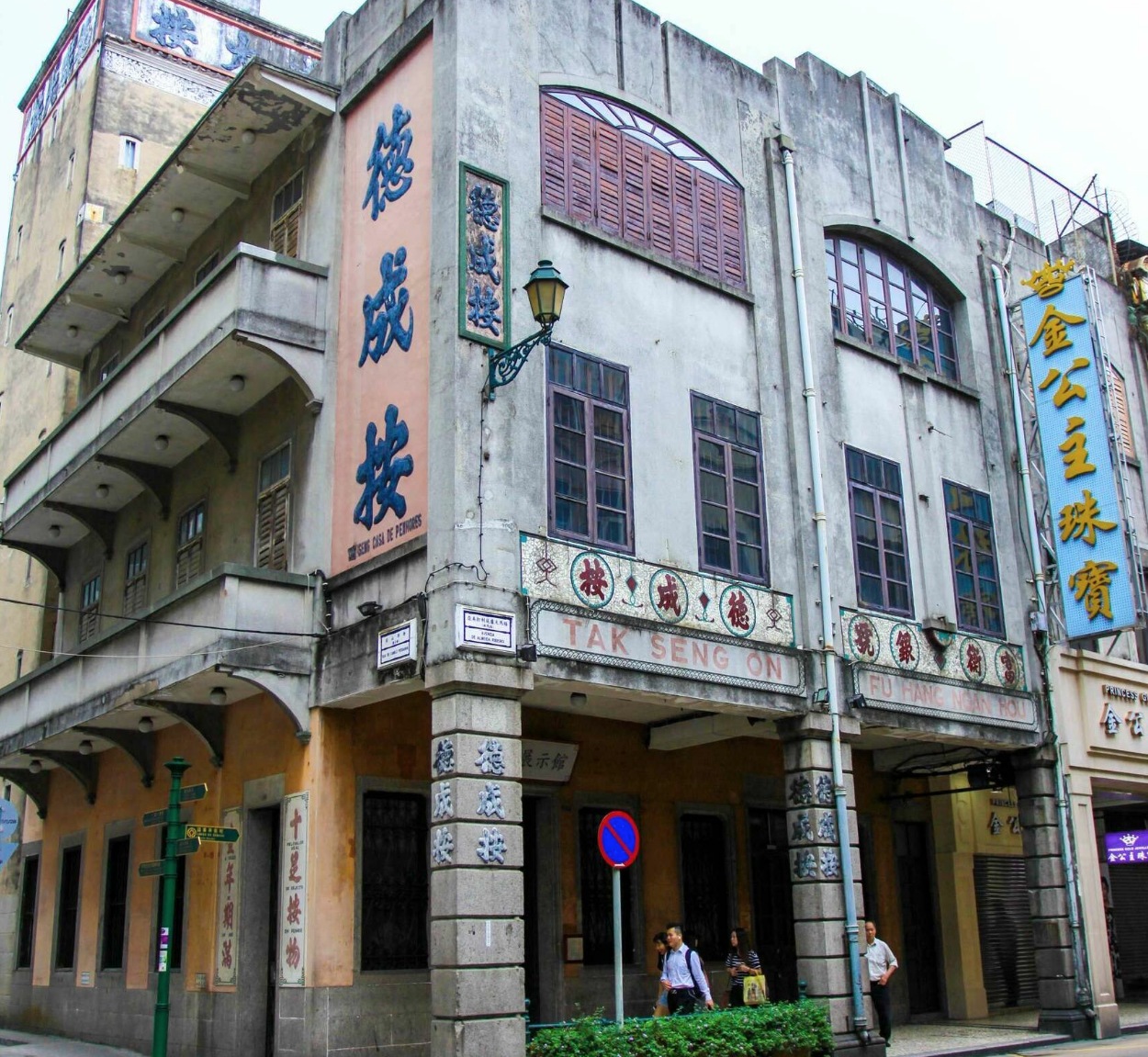 Tak Seng On Pawnshop
Although a little unconventional, Tak Seng On Pawnshop ("The Virtue and Success" Pawnshop) is a museum that really shows how it was like back in the day. It was established in 1917 where the architecture, interior design, and furniture would have been very similar to pawnshops in mainland China at that time. To preserve the cultural heritage of Macau, the Cultural Affairs Bureau undertook the restoration of Tak Seng On. In September 2004, Tak Seng On Pawnshop received an honorable mention in the UNESCO 2004 Asia-Pacific Awards for the Conservation of Cultural Heritage. Set in the famous and busy Almeida Ribeiro Avenue, it's close to other historic and worth-your-visit sites, such as the Leal Senado Building, Senado Square, and Rua da Felicidade but don't forget to also stop by Sofitel Macau At Ponte 16 for a quick bite!
Opening hours: Daily, 10:30am–7:00pm
Tak Seng On Pawnshop 396 Avenida Almeida Ribeiro, Macau, +853 2835 7911, www.macaumuseum.gov.mo
Also read: Rua da Felicidade: From Red-Light District to Hip Spot

Handover Gifts Museum of Macao
The Handover Gifts Museum of Macao is built on the site of the Macao Handover Ceremony of the Sino-Portuguese Governments. Currently, it is the location for the exhibition of the handover gifts. Inside, visitors can see the auspicious gifts offered by the 56 ethnic groups of China to celebrate the establishment of the Macao Special Administrative Region. These gifts were well-designed with the nation's unique artistic regional styles and represent best wishes of the ethnic groups towards Macau's prosperous future. The museum is a minute away from both the Macao Cultural Centre and the Macao Museum of Art, but also near Grand Lapa, Macau, and Macau Fisherman's Wharf, perfect if you're looking for something delicious!
Opening hours: Tuesday–Sunday, 10:30am–7:00pm
Handover Gifts Museum of Macao 237–285 Avenida Xian Xing Hai, NAPE, Macau, +853 8504 1800, www.icm.gov.mo
Also read: Macau Outdoor Dining Guide
Tags
Related Posts