Similar to dominoes, mahjong is a game played with numbered tiles. Very traditional amongst Chinese families, it's played at family and friends' gatherings, parties and sometimes for money! The trend spread from China around the 1920s and we're here to tell you all about mahjong. It may look complex and even hard to play, but it's actually pretty fun once you get the hang of it!
If you live in Macau, you've probably heard the loud clacking of tiles amongst laughter. These are most likely from mahjong players mixing the tiles around on the green mat used to play this traditional game. Ever wondered how it's played or why so many people in Macau play it? Keep reading and find out the history behind it, and how to play. Why not even gather some friends at home and teach them about mahjong over food and drinks?
History & Tradition
Mahjong was first invented in China in the 19th century and became a trend across the whole area–including Macau and Hong Kong–around the 1920s. However, some say this game has its origins during the Tai Zong Emperor's ruling, created for the entertainment of the imperial body and the noblemen. Mahjong descended from an oracle used by Chinese astrologers to plot the sun, moon, and stars' progressions with a tray to predict its position in the sky.
When is mahjong played? It is a practice that comes with other traditions such as weddings or Chinese New Year. Families gather in groups of four, sit at a square table, set the green mat, and play during the wedding party. It's the same during Chinese New Year: families gather and play as part of the countdown party. Some doctors also recommend mahjong to the elderly as a form of brain exercise. As you can see, being invited to play mahjong is an invitation to be part of a group, almost like a welcoming ritual. Mahjong sets can be really expensive and are usually used to demonstrate status and wealth.
One of China's most traditional games, mahjong is known in Macau as "má-cheok" and it's widely played across its country of origin, Hong Kong, Macau, but also Japan, and South Korea. Although played mostly among older generations, young people also do so. As common within Chinese society as Pictionary or Monopoly in the Western world, people playing mahjong can be seen in older areas across the city, namely in central Macau–Rua de Tercena, Beco da Melancia–and the northern areas.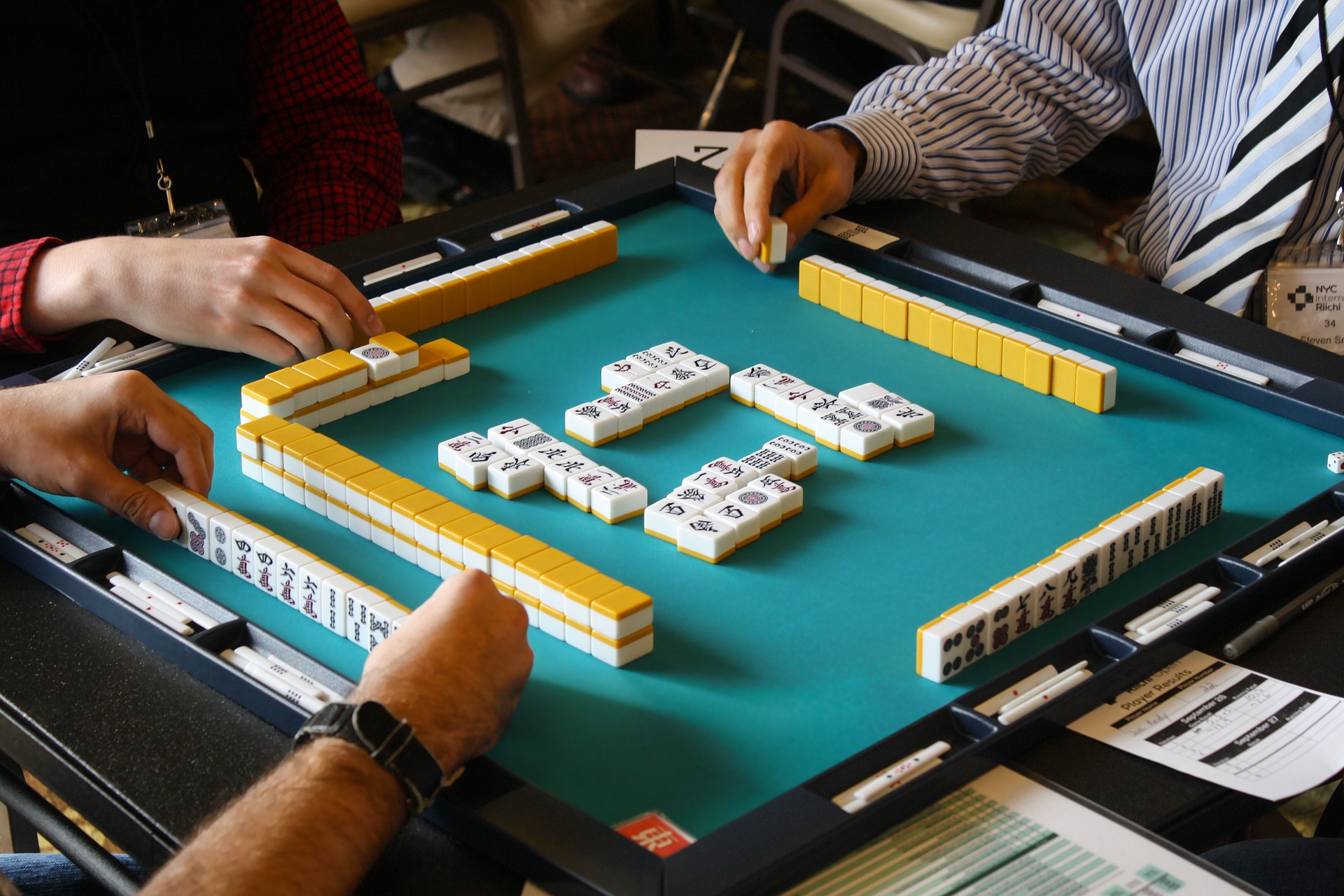 How to play
Each mahjong set is made of 136 or 144 pieces. Although originally made of paper, modern ones are made of ivory or bone over bamboo and even plastic–which makes them cheaper and more durable. The game's main goal is to reach "mahjong", meaning four sets and one pair with the same (or identical) symbols using all 14 pieces each player is given. First, a dealer has to be named by rolling the two dices also part of the mahjong set.
Each player is given 13 pieces while the remaining ones stay aside. The dealer (first player) starts by discarding and drawing one piece at a time and so on for the next players. The pieces have to be face-down. The idea is to keep "fishing" for pieces in order to pair them till someone reaches mahjong (check the image below to see how a "mahjong" winning set looks like).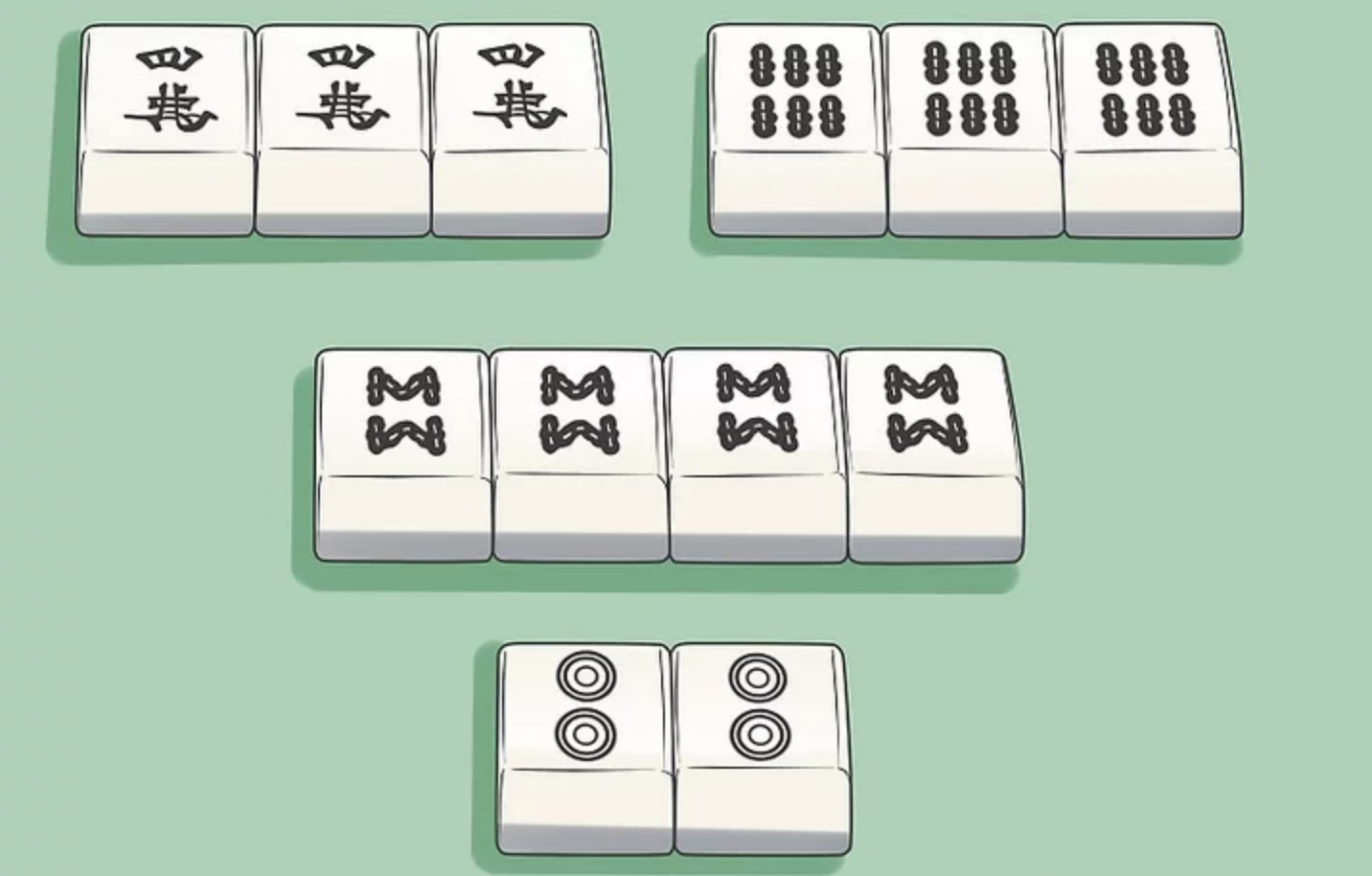 How about that? Would you like to try mahjong at your next friend gathering? Remember to take pictures and tag us at @macaulifestyle on Instagram!
Tags
Related Posts