As an international city, Macau is keen on creating new spaces for people to enjoy the most varied activities. There is a strong focus on gastronomy and beverages, which includes whiskey. The word has its origins in early forms of Gaelic and Latin in which distilled drinks were described as "water of life". These types of drinks were strongly associated with the church, especially in Ireland and Scotland, where it all started. When monasteries were shut down and monks started living with the common people, distilleries started selling to the public, hence the quick spread of this drink amongst the people. "Whisky" and "whiskey" are both distilled alcoholic beverages made of fermented grain mash but you may have noticed that they are spelled differently. Actually, "whiskey" is a common spelling in Ireland and the United States whereas "whisky" is used in other whiskey-producing countries. Whiskey made in Scotland is known as "Scotch whisky" or just "Scotch". Macau doesn't have its own artisanal whiskey… yet, but there are places where you can find it! Read on to know more.
The Macallan Whisky Bar & Lounge
(See featured image above)
Serving over 400 different malt whiskeys from all over the world, this is a top-notch place for all whiskey lovers. There are also bottles for sale, so if you are in need of a gift for your loved one who's also a fan of this drink, don't hesitate to head there and see what they have in store!
With a special range of Scottish whiskies, the bar itself has a strong Scotland vibe. The Macallan Whisky Bar & Lounge also holds whisky-themed events for those whisky lovers out there. Spaces are limited so make sure to book your place.
Opening hours: Sunday–Thursday, 5:00pm–1:00am; Friday and Saturday, 5:00pm–2:00am
The Macallan Whisky Bar & Lounge 203, 2/F, Galaxy Hotel, Galaxy Macau, Estrada da Baía de Nossa Senhora da Esperança, Cotai, +853 8883 2221, www.galaxymacau.com, www.facebook.com/galaxymacau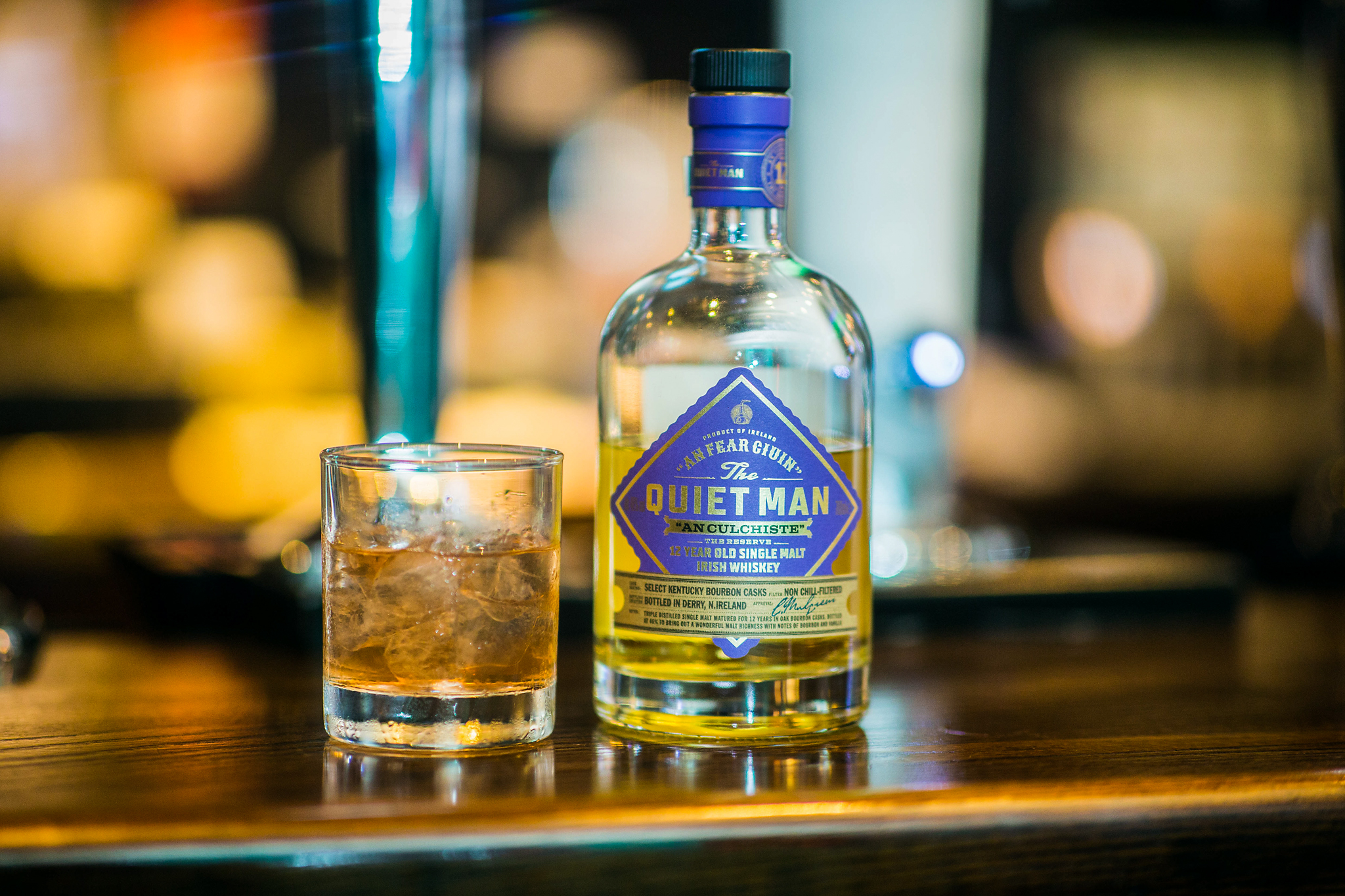 Duffy's Irish Bar
Besides being one of the only Irish-owned bars in Macau, Duffy's Irish Bar is a must if you are looking to have a relaxing afternoon or night with a glass of whiskey and friends. Amongst a wide list of drinks is rare and Irish imported Proper Twelve. They have some other whiskeys you won't find elsewhere in town. Check their Facebook page to stay updated.
Opening hours: Daily, 5:00pm–2:00am
Duffy's Irish Pub Broadway Food Street, Avenida Marginal, Flor de Lotus, Broadway Macau, Cotai, +853 2884 5212, www.galaxymacau.com, www.facebook.com/duffysbarmacau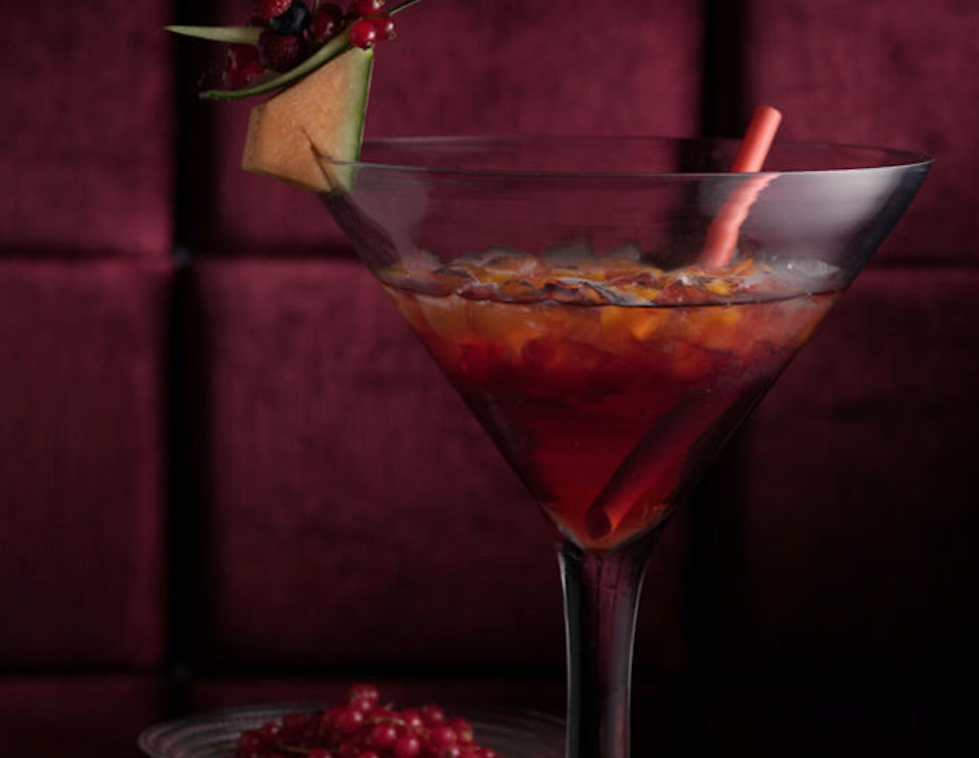 Whisky Bar at StarWorld Macau
Close to several corporate buildings, it is usually full during happy hours. The combination of buy 1, get 1 free, with music and a great view of Macau, this is a great option for those looking to have a solid glass of whiskey with a group of friends. Head here if you are looking to savor some of the most exclusive whiskeys in town. Whisky Bar has a special monthly selection, allowing you to enjoy a discount while savoring something new and different at the same time. Hidden in their selection of more than 100 different distilled beverages hailing from Ireland, France, the United States, and Japan, it's the rare Macallan 1946 Inspiration Scotch. For those yet to dip their toes in the waters of "whiskey on the rocks", try their whiskey-based cocktails!
Opening hours: Sunday–Thursday, 5:00pm–2:00am; Friday and Saturday, 5:00pm–3:00am
Whisky Bar 203, 16F, StarWorld Hotel, Avenida da Amizade, Macau, +853 8290 8698, www.starworldmacau.com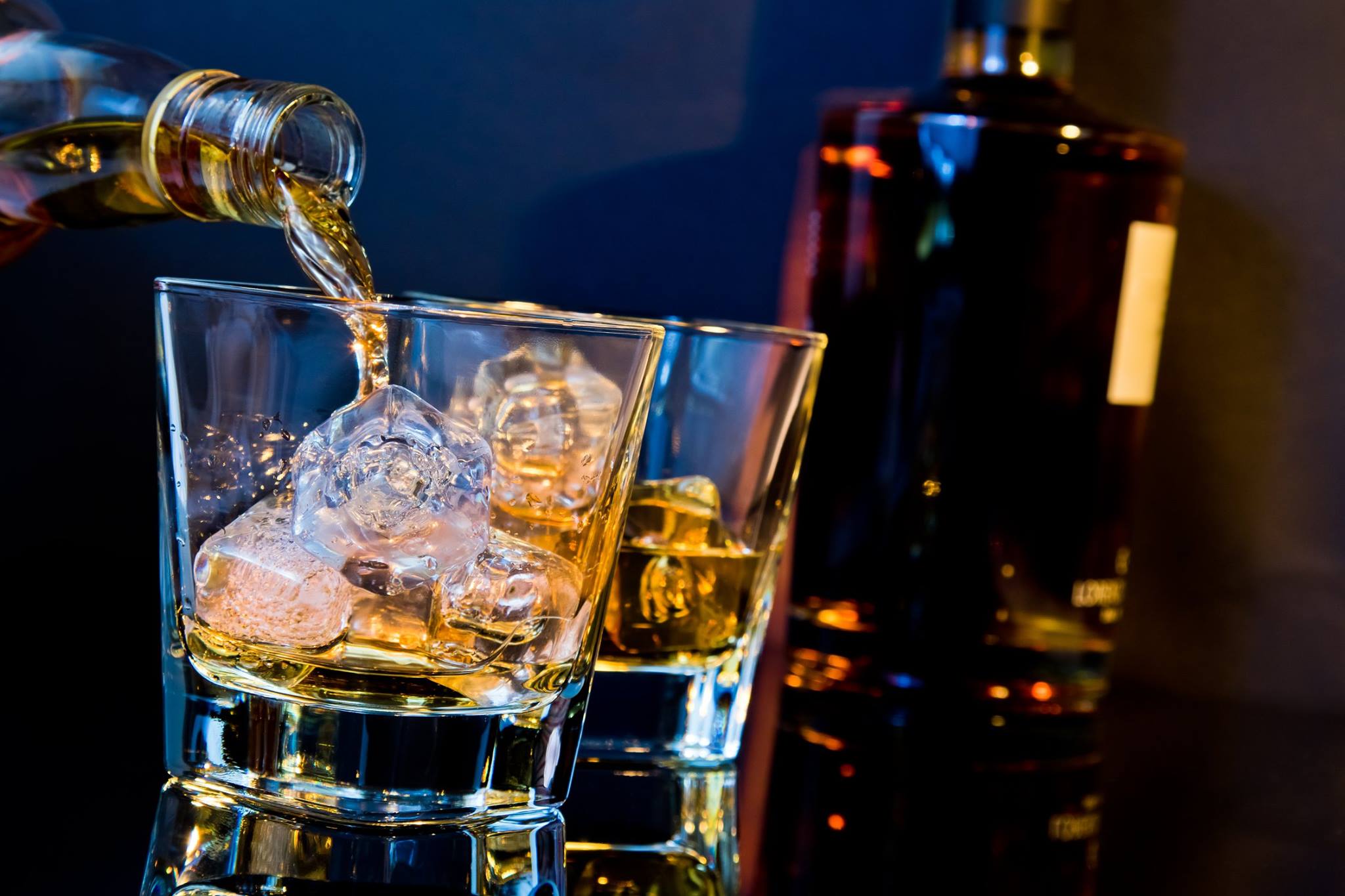 38 Lounge
Boasting an incredible view from–yes, you guessed it right–Altira's 38th floor, this is one of the quietest and most relaxing terrace bars in the region. Besides cocktails, mocktails and other spirits, its whiskey list is astonishing: starting with Scottish and Irish, it then offers exotic Japanese, Bourbon and Single Malt whiskies.
Hibiki Harmony & Super Nikka (Japan), John Jameson (Ireland), Johnnie Walker and Macallan (Scotland) are just some of their most budget-friendly choices, ranging from MOP $88 to $300 a glass.  Check its full menu here and keep up with their Facebook page as well.
Opening hours: Daily, 6:00pm–3:00am; with live entertainment from Wednesday to Monday, 10:00pm–2:00am
38 Lounge Level 38 Altira Macau, Avenida de Kwong Tung, Taipa,+853 2886 8868, www.altiramacau.com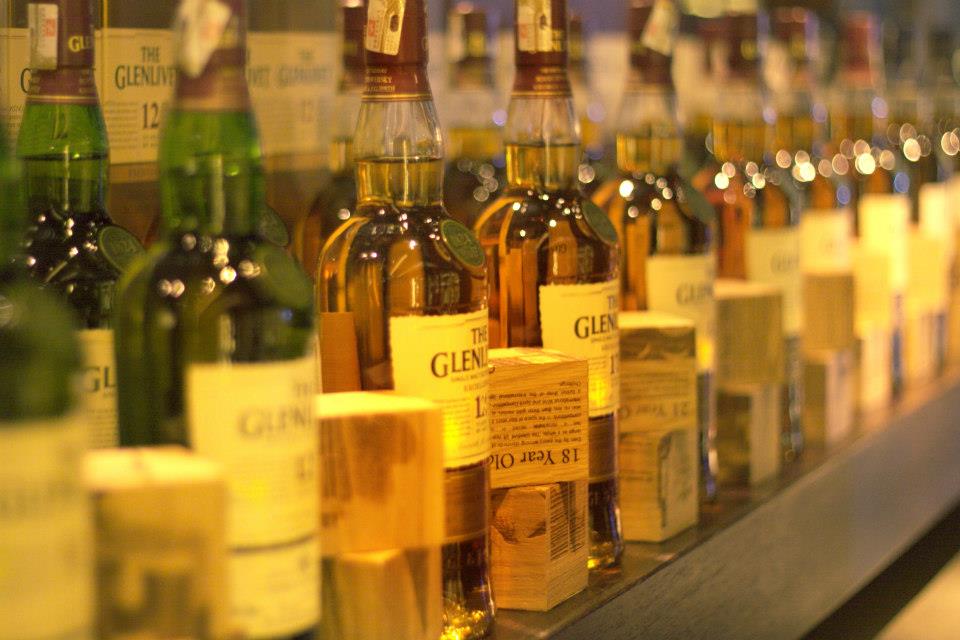 Sky 21 Bar & Restaurant
Without a doubt, this bar has the best 180º views of both Macau and Taipa! With a menu featuring more than 30 different whiskeys, there's something for everyone: Scottish, Irish, but also American and Japanese brands. Their selection might not be as extensive as other places in town, but the view would surely make for a unique experience. Sip your whiskey and enjoy the stunning sunset! Check their menu and be sure to book a table before you get there.
Opening hours: Monday–Thursday, 11:45am–3:00am; Friday–Saturday, 11:45am–4:00am; Sunday, 12:00pm–3:00am
 Sky 21 Bar & Restaurant 21/F AIA Tower, 251A – 301 Avenida Comercial de Macau, Praia Grande, Macau, +853 2822 2122, www.skyconceptmacau.com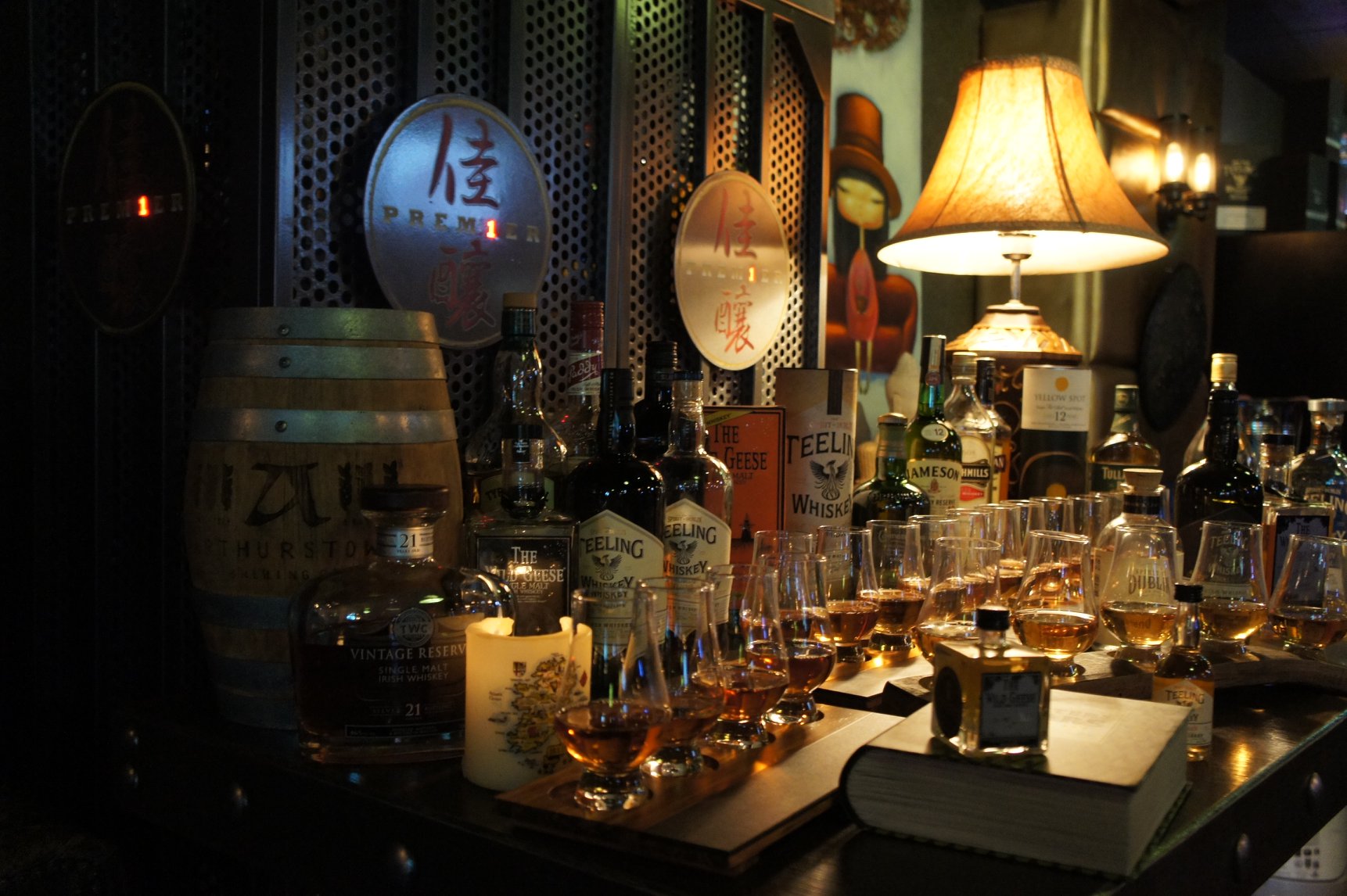 Prem1er Bar & Tasting Room
Tucked away in Taipa Village, this is a highly underrated spot in the city. Besides serving exclusive drinks, homemade gin, spirits, and original cocktails, their array of whiskeys is wide because they also supply different types of alcohol to numerous bars in Macau.
Their list includes The Teeling Super Premium Irish Whiskey Collection and many others so be sure to check it out if a vintage ambiance and your old pal whiskey is all you need.
Opening hours: Daily, 5:00pm–4:00am
Prem1er Bar & Tasting Room 86, Rua Direita Carlos Eugénio, Taipa Village, +853 2882 7109, www.prem1er.com, www.facebook.com/PREM1ERMACAU
Tags
Related Posts