At the helm of two outstanding restaurants on Broadway Food Street (one of Macau's hottest dining scenes) is Tess Carruthers. Her commanding presence has guided The Roadhouse and Duffy's Irish Pub to success. With a passion for great food and love of good company, Tess reveals how she balances her time and how a great team defines the success of any adventure in life.
How did the concept of Duffy's Irish Pub Macau originate?
It's a family business and endeavor in many ways. When we were given the opportunity to present Broadway with a different theme and vibe but with the same quality and service as The Roadhouse, we wanted to touch on the authenticity of an Irish Pub, and Duffy's is actually derived from my mother-in-law's maiden name.
You can see from the interiors of the restaurant that old photos of Duffy's family adorn the walls. You can get a glimpse of the nostalgic memories of an Irish family pub. It's warm, welcoming and fun!
What's your favorite food on the Duffy's Irish Pub menu? 
For someone visiting for the first time and wants to sample wonderful Irish cuisine, I would suggest the shepherd's pie. It's an all-time favorite when it comes to Irish food.
What sets Duffy's apart from the other restaurants on Broadway?
The authenticity validated by the heartwarming food and ambience is what makes it stand out from the rest of the restaurants. Duffy's Irish Pub caters to the growing influx of expats and residents yearning for an authentic Irish dining experience. It's not something you see every day in Macau and that's something we take pride in providing the local community. We hope to also introduce Duffy's as the place to hang out for sports events and special occasions.
How do you manage time between The Roadhouse and Duffy's Irish Pub?
It can be hard sometimes [laughs] but we rely on a really great workforce and the help of technology. Social media is a crucial part of our marketing strategy. It has made the jobs of everyone easier in several ways. Balancing time can be a struggle, I must admit, but it's always a learning experience. That's how we get to know our guests, customers, and we make it better with each step along the way.
What's the best thing about dining at Duffy's Irish Pub?
We are a fun-loving people! We love socializing and having fun. We also have a great understanding of the corporate work and at the end of the day, we know the need to unwind and relax and have a few drinks.
We think we are at a great location here at Broadway and our two properties complement each other. Duffy's Irish Pub has a relaxing and warmer vibe while The Roadhouse radiates a more upbeat ambience. We sort of target a younger crowd for The Roadhouse and a slightly more intimate feel for Duffy's Irish Pub.
The originality of the two bars is something we think truly stands out. The Roadhouse has been in Macau for several years and maintains a reputation as a dining hotspot. In the meantime, Duffy's Irish Pub has recently celebrated its sixth month anniversary since its launch and we feel confident that we are getting that familiarity and we are appreciative of the local support given to us.
What has been the challenge of running the business?
Ciaran and I are fun-loving people and we love having a great time. I think that's the Irish trademark in many ways. We ventured into these businesses for our families and friends at first and have impressively grown and developed them through the years.
We understand that going through the process is a learning experience. We're not a perfect business but we continue to grow along with our clientele and we take everything in a constructive and positive way.
Macau can be a challenging place for a business and it is truly competitive. We love to welcome everyone who walks in these restaurants and that's always our priority.
---
Duffy's Irish Pub C-Go02–Go04 Broadway Food Street, Avenida Marginal, Flor de Lotus, Broadway Macau, Cotai, +853 2884 5212, www.facebook.com/duffysbarmacau
The Roadhouse Macau E-G016-G019 Broadway Food Street, Broadway Macau, Avenida Marginal Flor de Lotus, Cotai, +853 2875 2945, www.broadwaymacau.com.mo/the-road-house-macau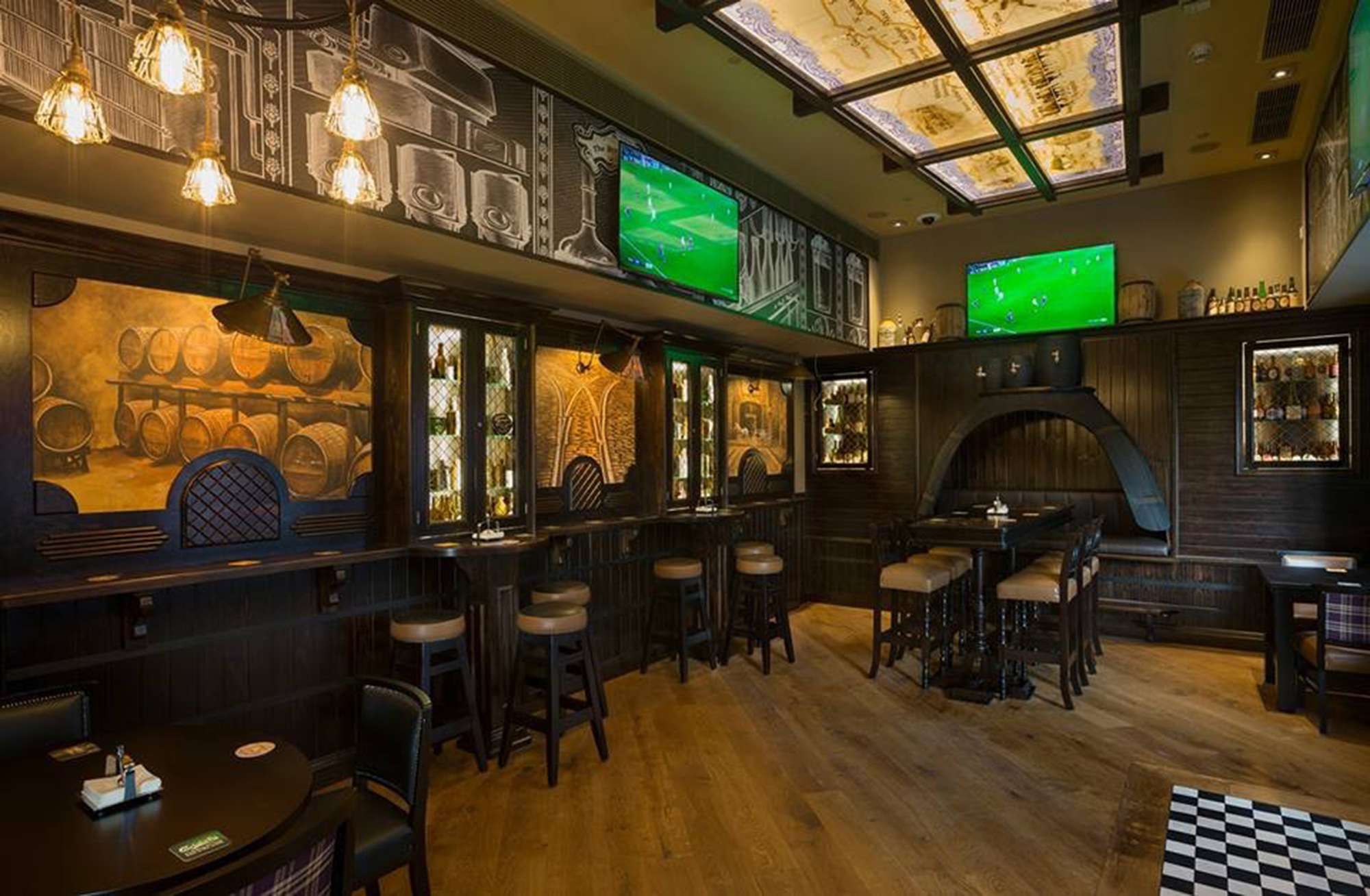 Tags
Related Posts