Hendrick's Gin is possibly the most unusual and unique brand of gin there is – there is not a single cocktail bar in the world that does not stock its unmissable green apothecary-style bottle. Despite all its prominence and success over the year, Hendrick's has been able to maintain the super-premium quality of their gin and the purity of its production process while still being globally recognized as one of the best gins in the world.
So what's Hendrick's Gin's secret?
Wel, unlike ordinary gins, Hendrick's is still distilled where it always has been – in Scotland in the tiny seaside village of Girvan, Ayrshire, by the sixth generation of a family-owned company. The stills were purchased at auction by Mr. Charles Gordon in 1966 and lay underused until the family decided to begin making Hendrick's in 1999. One of the most interesting features of Hendrick's is the marriage of spirits from both a Carter-Head and a Bennett Still (a type of copper pot still). The later boils the botanicals, thus producing a spirit with great depth of flavor, whereas the Carter-Head Still gently bathes the botanicals in vapor, producing a supremely smooth spirit with subtle flavor characteristics. The combination of the spirits from these two stills creates a divinely smooth gin that has both the required character and balance of subtle flavors. These come from a sublime quality of ingredients, sourced from the most delightful palette of 11 botanicals featuring flowers, roots, fruits and seeds from the four corners of the world. Hendrick's is also made with cucumber and rose petal essences – the hint of rose is extracted by gently pressing the oils from the petals and the freshness of the cucumbers is obtained by mashing the fruit, then mixing this pulp with water. All this meticulousness creates its singature distinguishable flavor.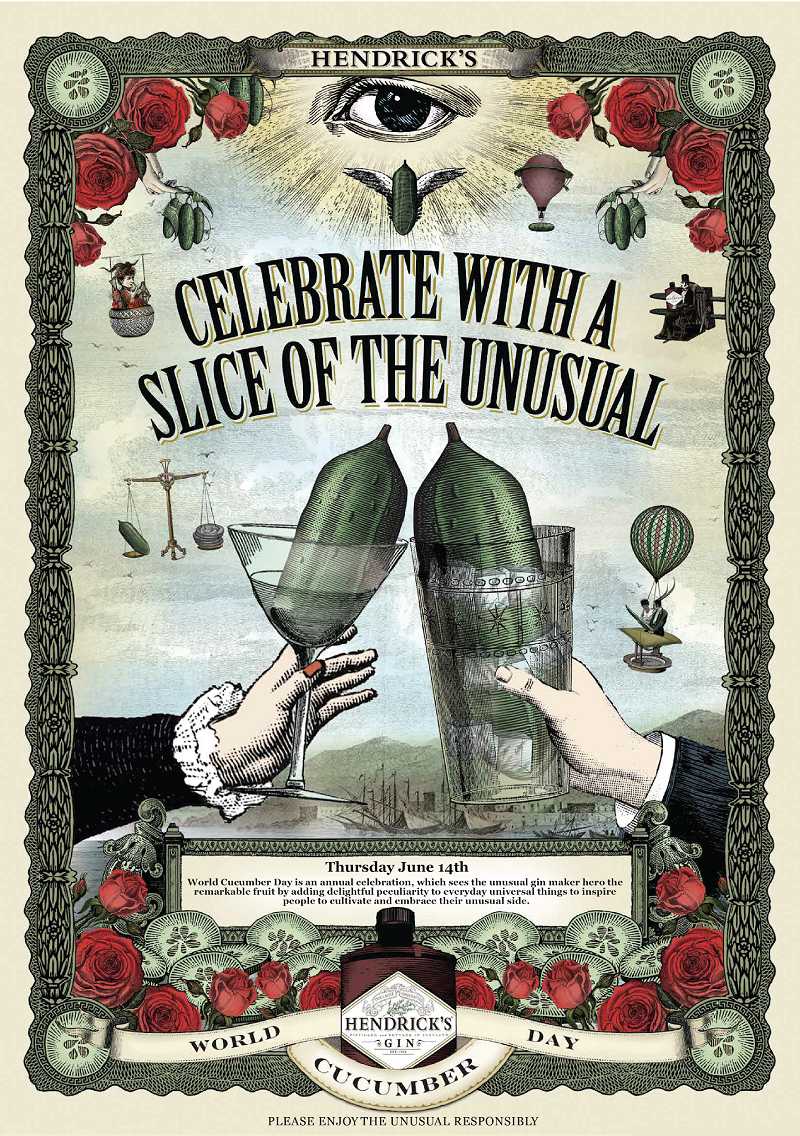 "From the warmth of our little distillery in the deepest corner of Scotland, we create a gin that really is like no other. It's distinctive taste comes from the unusual way we make it – no other gin both steams and bathes its botanicals and no other gin would dare add cucumber and rose petal essences. It may not be to everyone's liking, but it does have a following amongst the most vanguard of gin drinkers," commented Lesley Gracie, Hendrick's Master Distiller. We could not describe it better.
Ask any experienced bartender and they will tell you that Hendrick's Gin had a major role in the relaunch of the appreciation for gin worldwide. For decades a gin and tonic was a fairly dull and repetitive drink – a tall glass, ice, lemon and pour any available gin inside. However, when Hendrick's appeared in the market it made gin, and gin and tonics, sexy again. Who doesn't remember the first time you tried this special yet unfamiliar gin that was garnished with cucumber instead of the usual lime or lemon? Who hasn't ordered a Hendrick's Gin and tonic during a boozy summer afternoon or brought the stylish dark green bottle to a friends' party?
The complexity of flavors of Hendrick's allows for a multitude of cocktails, some of which you can find at their website – if you want to try make them at home – or at any of the cocktail bars in Macau.
---
When: 9:00pm–11:00pm, Wednesday, August 22, 2018
Where: Ritz Carlton Bar & Lounge, Galaxy Macau, Estrada Da Baia De Nossa Senhora Da Esperanca, Cotai
How much: Cocktail price starts from MOP $108; MOP $298 flight of three cocktails; all prices are subject to 10% service charge and 5% government tax
For more details, contact +853 8886 6868 or [email protected] or visit Ritz-Carlton, Macau, website and the official Facebook Event page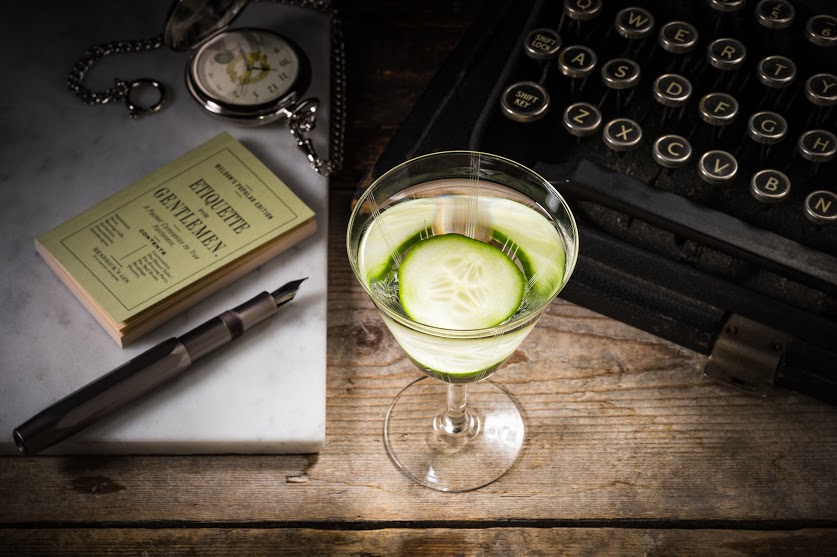 Tags
Related Posts