Hey there, wine lovers! If you're a wine enthusiast and live in Macau–or happen to be passing through–this article is for you. Wine has always been appreciated throughout Europe, Australia, and parts of the US, but wine culture has only started to catch on in China in recent times. There are now more wineries and bars for oenophiles popping up and the appreciation is spreading quite fast. Macau also has some pretty cozy wine bars which serve good wine, and thanks to the Portuguese influence, some have been around for quite some time. A lot of different wine can be found in the city's wide range of food and beverage stalls, restaurants and takeout venues. Here are our top places to grab a glass!
Gratify Wine & Gourmet
(See featured image)
This place is a wine store, but also with a tasting corner. It is not so much the place to go when you want to chat with friends and listen to music, but great for wine lovers. The wines are stored in an acclimated environment and the selection will surely amaze you. Gratify Wine & Gourmet sells wine from 13 different countries, including France, South Africa, Portugal, Australia, New Zealand, USA, and more. At their tasting corner, you will get to sip on some amazing wine and select the ones you'd like to purchase! 
Opening hours: Tuesday–Sunday, 5:00pm–10:00pm
Gratify Wine & Gourmet 8-C, Edificio Fu Tou, Rua do Chunambeiro, Macau, +853 2882 2881, www.facebook.com/gratifymacau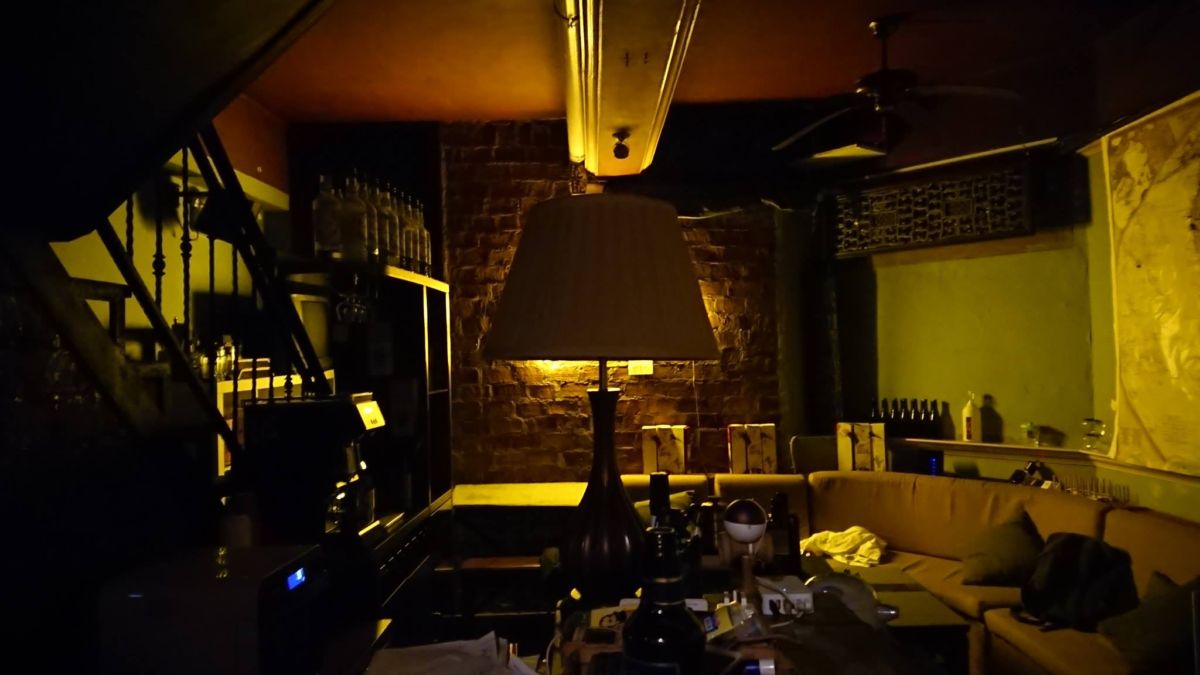 Che Che Café
Still known as a place where many Portuguese journalists and artists go to unwind, Che Che Café is now managed by Gabriel Yung, a long-time customer who decided to invest in the business in 2016. Thanks to his creative mind, Yung was able to create an artsy, comfortable and relaxing environment. Under the same name, the local entrepreneur found a place he could happily share with his customers, who often pack the place. The speakers play Bjork, Radiohead and so many other great tunes that set a relaxing mood. 
Opening hours: Daily, 5:00pm–2:00am
Che Che Café 70A Rua de Tomás Vieira, Edf. Lai San, R/C, Macau, +853 6288 0857, www.facebook.com/chechemacau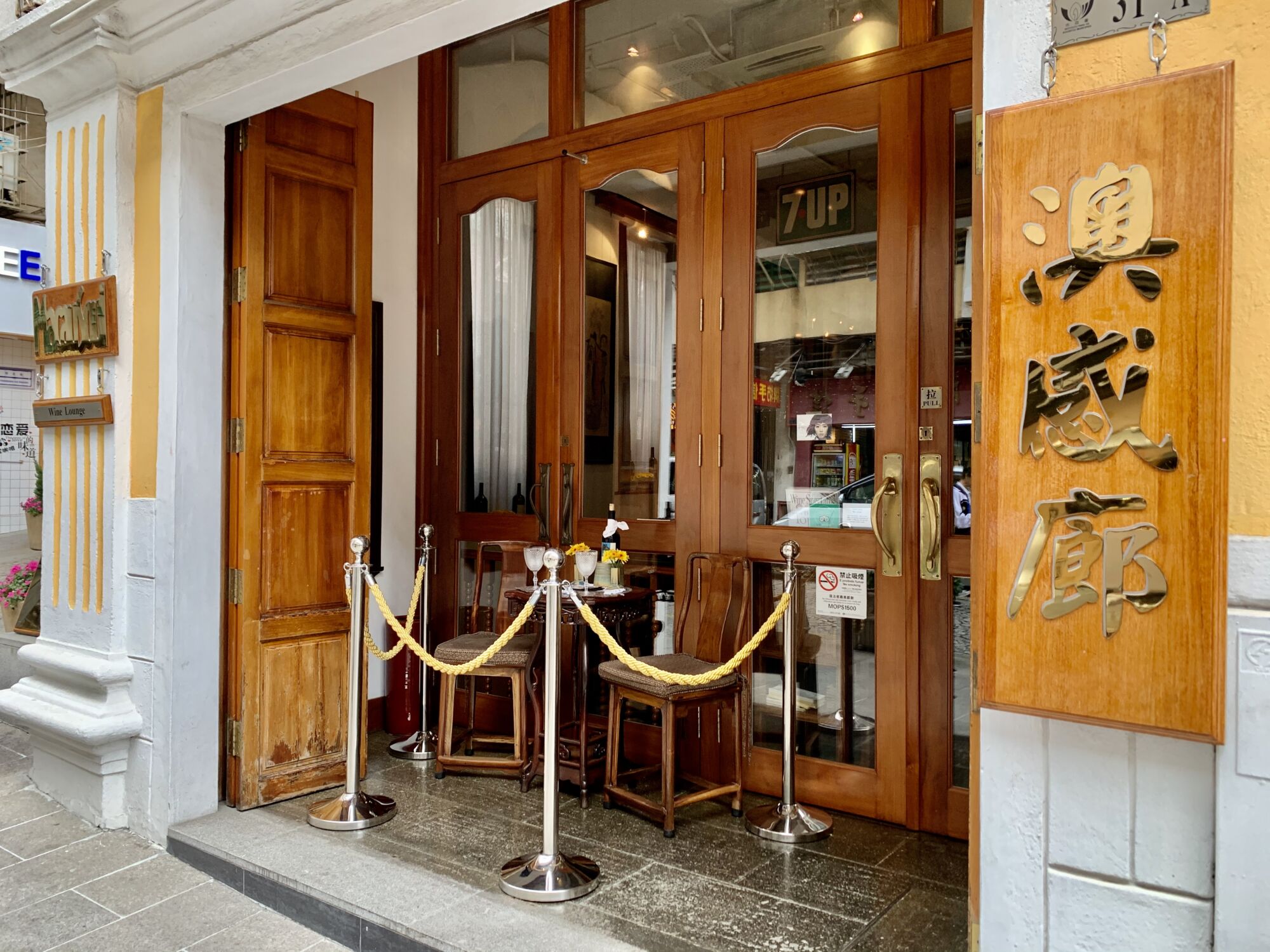 MacauSoul
This place is, by far, one of the best places in town for wine tasting, but it's also great for listening to jazz and blues and people-watching. It's got a great old-time feel about it, located in a nice heritage area. This Macau wine bar is actually owned by a British couple. They are both wine and cheese lovers, which results in a menu of extraordinary beverages and snacks. They are usually there, so you can ask which wine is best paired with your cheese of choice.
Their wine list is extraordinary and exclusively Portuguese, with a choice of over 400 labels–including espumantes, vinho verdes, brancos (whites), tintos (reds), and dessert wines. The bar is set in a two-story building at the crossing of Rua de S. Paulo with Travessa da Paixão, which gives it an even more charming homey feeling. 
Opening hours: Wednesday–Thursday, 3:00pm–10:00pm; Friday–Sunday, 3:00pm–midnight, closed on Monday and Tuesday
MacauSoul 31A Rua de São Paulo, Macau, +853 6686 2855, www.macausoul.com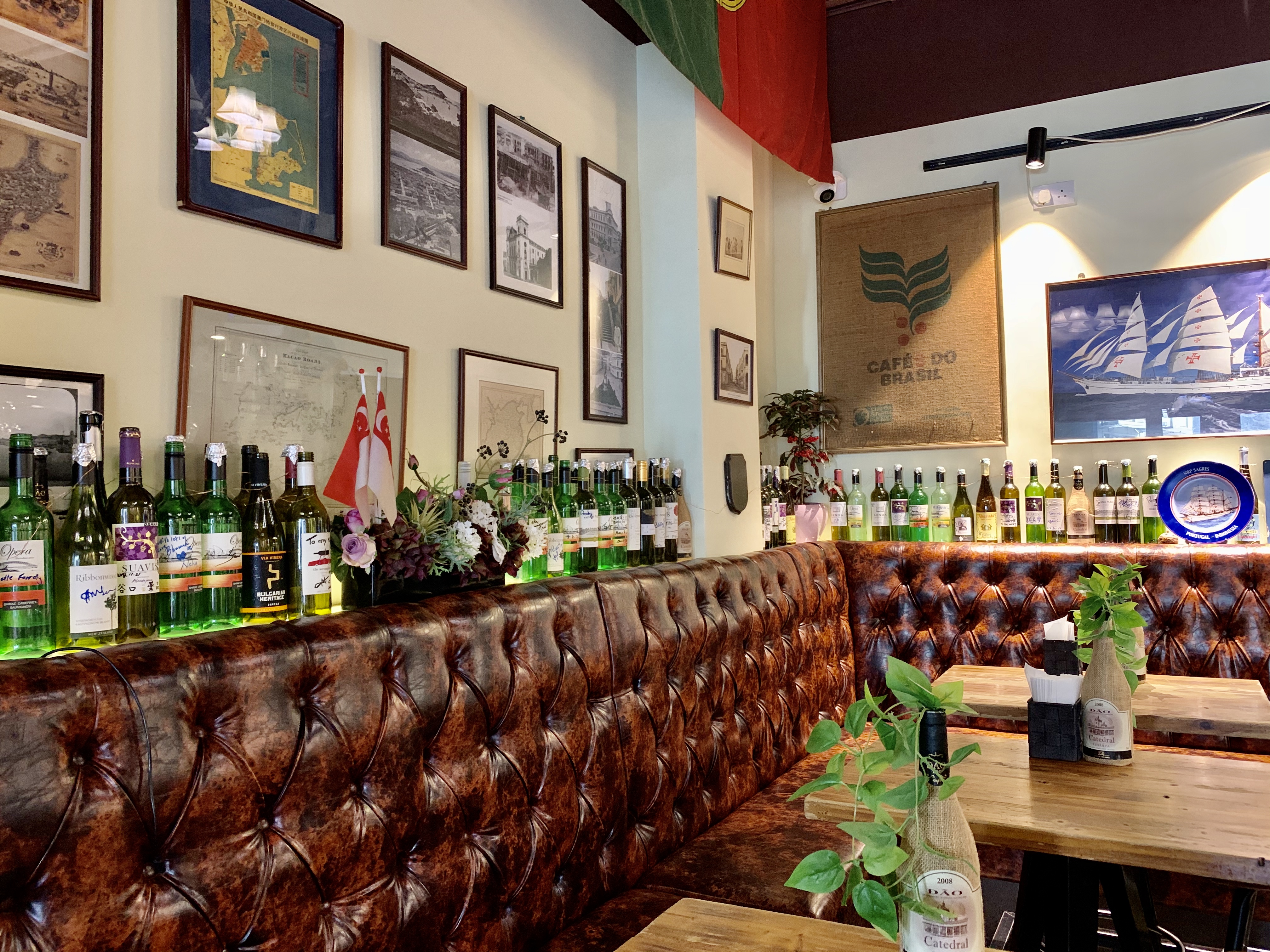 Cathedral Café
This place got its name from their location as it is close to the Macau Cathedral, in Largo da Sé. Owned by an Aussie, this bar offers a wide range of snacks and western dishes, but also a variety of beers, wines and other alcoholic drinks. This is one of the few bars with an alfresco area in Macau. The place is decked out with wooden boxes that serve as stools or tables. The staff speaks fluent English and the wine menu includes internationally renowned names and a lot of Portuguese and Australian wine. Prices are quite affordable and the atmosphere is inviting.
Opening hours: Daily, 10:00am–2:00am
Cathedral Café Rua De Se 12 Macao, China, +853 6685 7621, www.facebook.com/macauaussie
Tapas de Portugal
Location, location, location–that's what this place has. It's not in the crowded streets of Taipa Village, but also accessible and not too far out. It's in Rua dos Clérigos, and it is a small restaurant serving true Portuguese food and, of course, Portuguese wines. This three-story building has an outdoor area and terrace with dining tables but do take note that the alfresco area is only for dining. This place has a really Portuguese feel to it, so if you are homesick or simply want to experience that timeless Mediterranean vibe, step into Tapas de Portugal.
Opening hours: Daily, 12:00pm–2:00am
Tapas de Portugal 9 Rua dos Clérigos, Taipa Village, +853 2857 6626, www.facebook.com/tapasdeportugal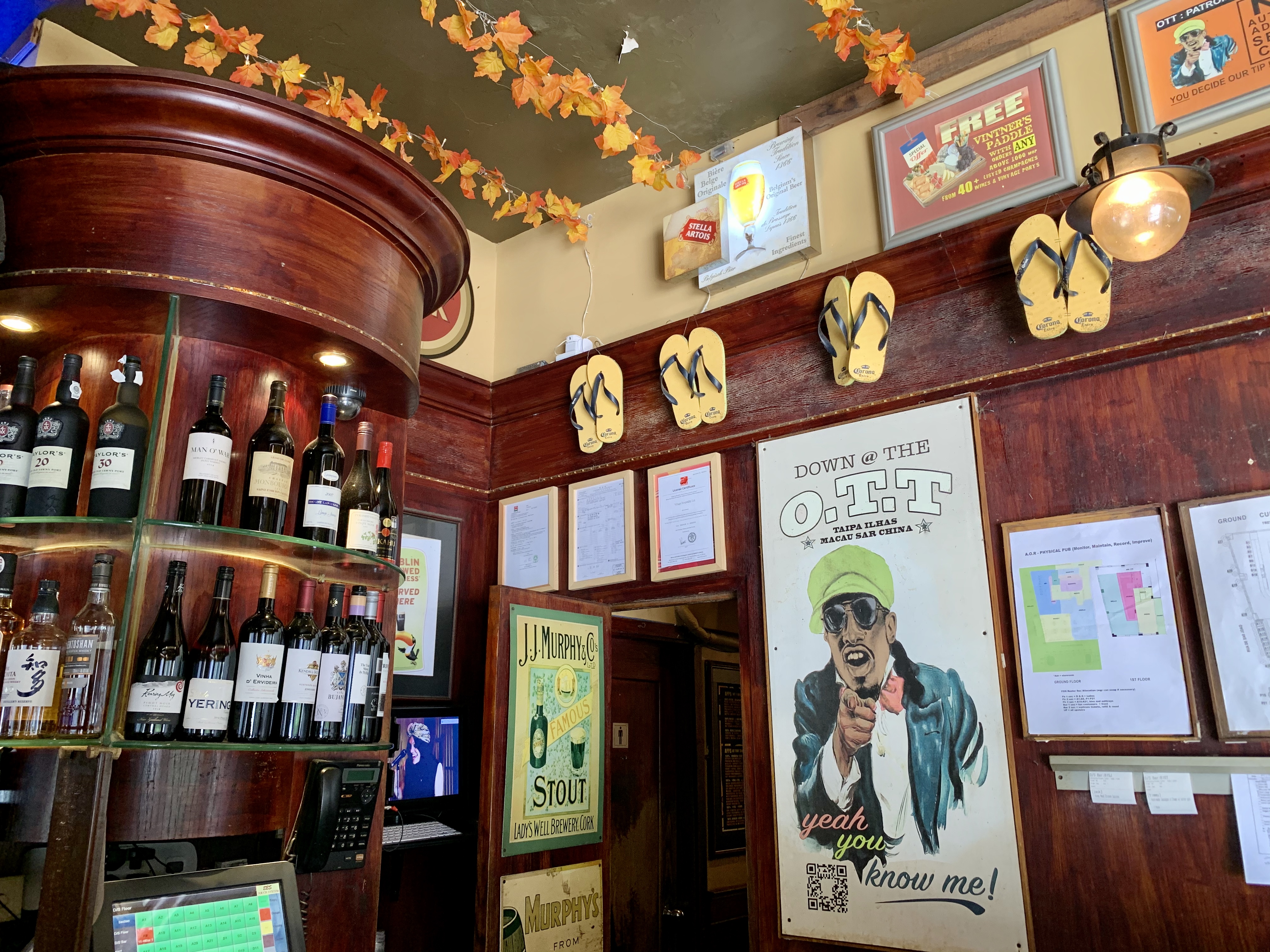 Old Taipa Tavern – OTT
This long-standing place is a popular drinking place among the expat crowd in Macau. Best known as OTT, it also features an alfresco area an amazing array of snacks and music. This might not be the kind of place to go if you want to have a quiet conversation or enjoy the sunset, but it's a cool spot to just chill and have a glass of wine. OTT is centrally located in Rua dos Negociantes, Old Taipa Village.
Opening hours: Monday–Friday, 2:30pm–2:30am; Saturday and Sunday, 1:00pm–2:30am
Old Taipa Tavern 21 Rua dos Negociantes, Taipa Village, +853 2882 5221, www.facebook.com/ottmacau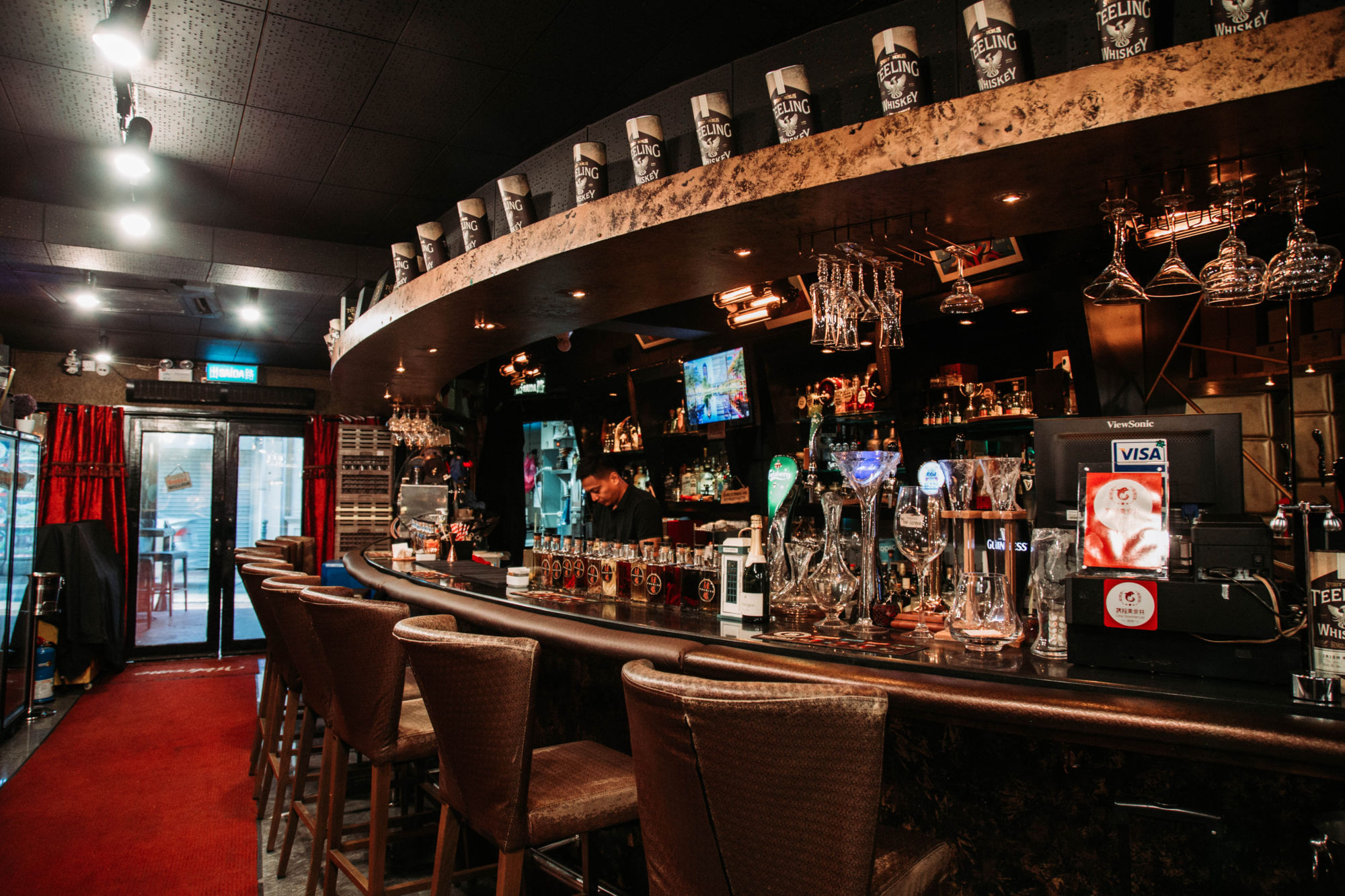 Prem1er Bar
Located in Taipa Village as well, this classy yet very relaxed place is set to make everyone feel at home. Besides wine, they also serve a wide array of other alcoholic beverages and even export and sell them to other joints. Premier Bar usually attracts crowds of expats living in Macau who enjoy to sip a glass of wine once in a while.
Their selection of red and white wine from France and other countries–including China–is amazing! It's great when bars are specialized in just one thing, allowing all kinds of people to get together and enjoy their all-time favorites.
Prem1er Bar 86, Rua Direita Carlos Eugenio, Old Taipa, Macau, +853 2882 7109, www.prem1er.com
This article was written by Sally Victoria Benson in May 2018 and updated by Leonor Sá Machado in May 2020.
Tags
Related Posts