Set upon a serene spot in the historical Taipa Village is a classy Spanish restaurant adorned with paintings and old world charm accents, Casa De Tapas is a delightful space. With an ambiance that's elegant and yet casual, this hideaway has a warm atmosphere, imbibing an intimate and rustic feel that easily transports you through the cobbled streets of Spain with Flamenco dancers.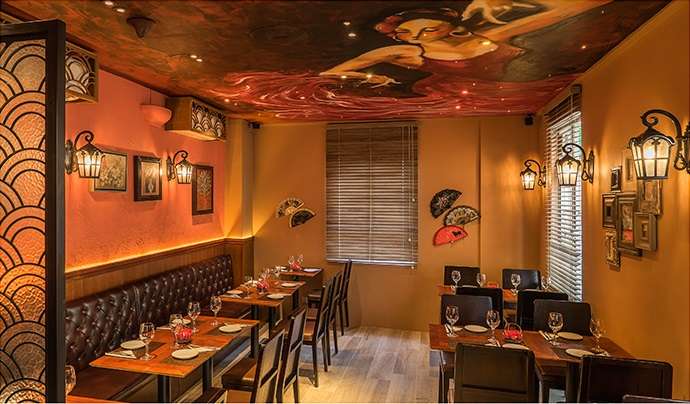 The restaurant features stunning interiors of burgundy, wood and leather located and scattered upon three floors. With creative artworks that hang on the walls including Flamenco fans and an alluring painting of a Flamenco dancer on the ceiling, every nook radiates a warm vibe. The ground floor caters to post-work gatherings and laid-back dining with the cool bar offering diverse drinking options. The upper floors offer a more cozy approach with a fine and formal seating arrangement. The set-up is good for a casual date night or celebrations with friends. It has a mixture of lighter and airy space that's also ideal for a more private dining occasion.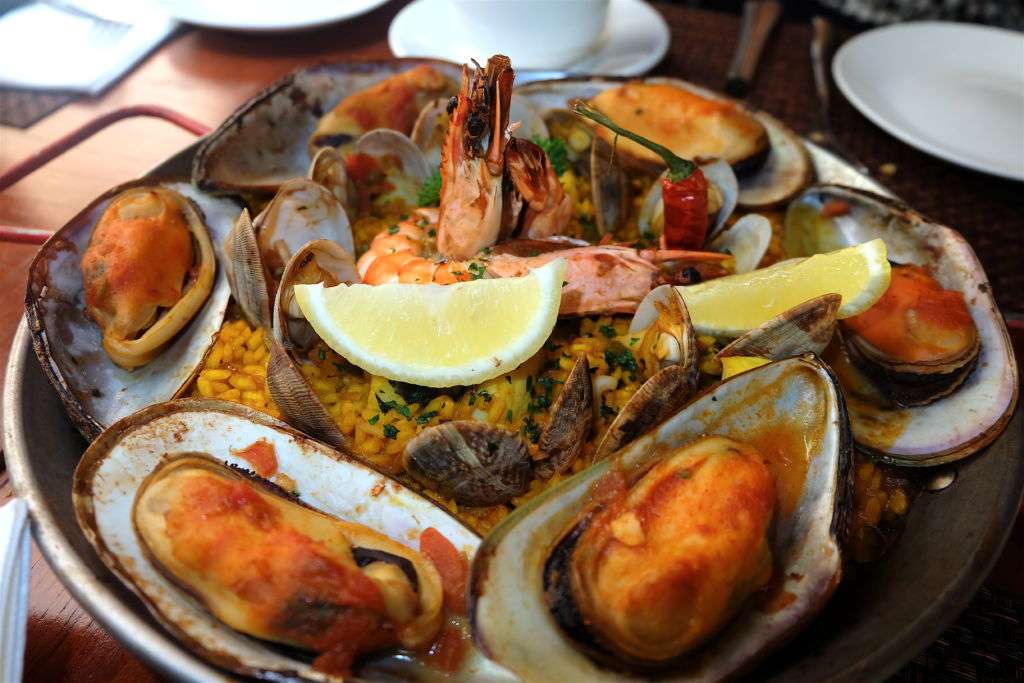 Taking pride in a unique version of fine-casual gastronomy, everything on the menu utilizes the use of fresh ingredients and local produce that plays a significant role in the authentic and innovative dishes served at this traditional tapas restaurant. Everything is reasonably proportioned so you can order different varieties and have a taste of everything. The serving is good for sharing like their Paella de Marisco made up with mussels, shrimps, clams, garlic and vegetables. Don't leave without trying one of these from the menu; Ibérico pork cheeks, Mozárabic lamb, chicken marbrè and suckling pig. The moderate price complements the updated classic cuisine that gives a twist to a relaxed dining experience.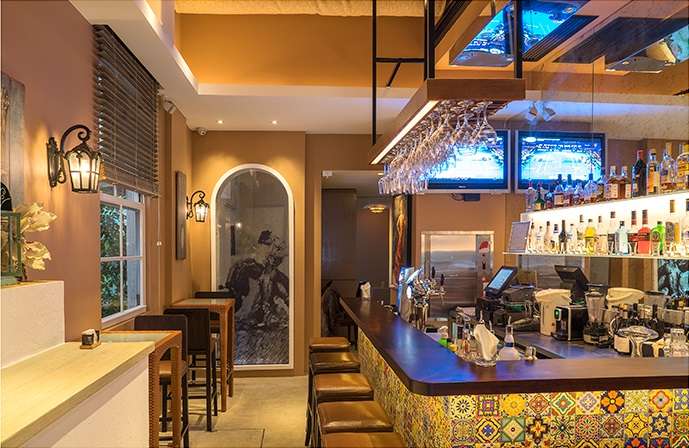 Guests can unwind and enjoy fantastic service with the staff's great attention to detail. An array of Sangria and spirits are available for pairing, along with dishes that serve up a feast for the senses. We recommend the Spanish cocktails and mocktails that are reasonably priced at MOP $70 to MOP $75. Whether you're looking for a place to chill out with friends and grab a few bites ala Tapas style, celebrate a special occasion or just enjoy a heartwarming meal and delightful drinks, Casa De Tapas is just the right spot for everything.
Top Tip: Walk across Casa De Tapas to Art Space where local artists exhibit their creative work. Take a peek of Macau in the eyes of talent that will captivate your emotions.
Casa De Tapas Old Taipa Village 9 Rua Dos Clerigos, +853 2857 6626
Tags
Related Posts