While Macau boasts a wide variety of food and cuisines from all across the globe, there is one that is hard to come by and that is Persian food. It's a mysterious, exotic cuisine, which features a well-balanced mixture of herbs, meat, beans, dairy products, and vegetables. Curiously, Persian cuisine comprises the cooking traditions of Iran as Persians are only one of Iran's native ethnic groups.
This month, Mandarin Oriental, Macau, is bringing Michelin-honored Chef Mansour Memarian to Macau to fill the Persian gap in our city, albeit temporarily. If you've never tried it, this is an experience you won't want to miss – there will be loads of cheese, flat breads, delectable meat, various herbs, greens and more – all cooked with the chef's unique innovative touch. We sit down with the chef from Palazzo Versace Dubai to find out more about the cuisine and what it's like being the first Iranian Michelin starred chef.
We can't wait to welcome you in Macau this September! Tell us, is this your first visit to Asia? What can we expect during your four-day pop up in Vida Rica restaurant?
No, this is not my first trip to Asia. I have made several visits to China and India, where Palazzo Versace Dubai curated menus and catered for some of the region's top social and corporate events. I am very excited to be back in Asia, bringing this time one of the culinary highlights of the Versace luxury lifestyle – Enigma's Taste of Persia.
Enigma will be showcased in Macau from 20th to 23rd September at Vida Rica, Mandarin Oriental, Macau, with a menu featuring Persian dishes –simple and well-known classic plates, which friends and families can share during a unique dining experience.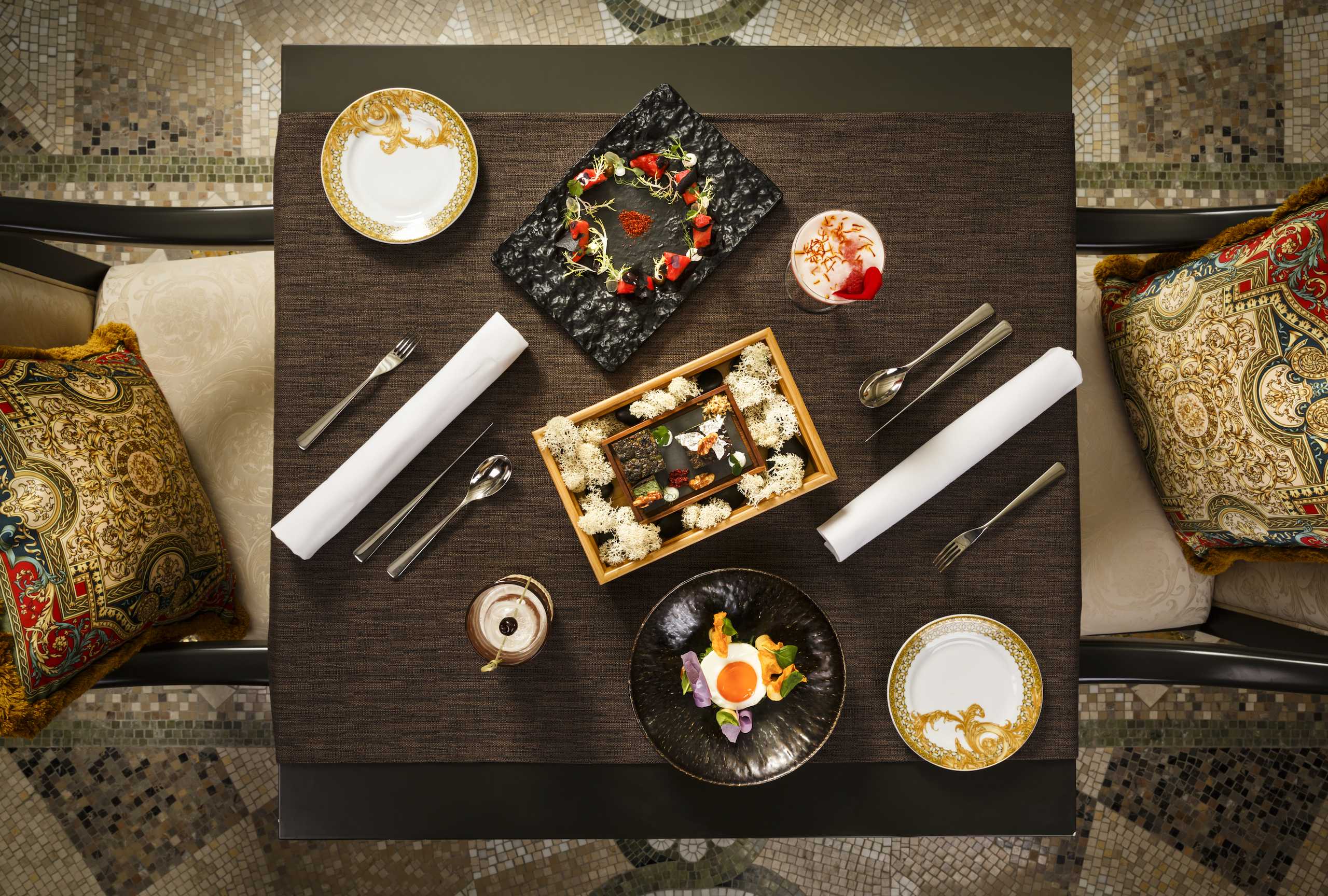 What is Persian cuisine? What are the typical ingredients and cooking techniques?
Persian food is the root of Indian and Middle Eastern cuisine, and it's like an oxymoron – simple, yet so complex, presenting a huge variety of ingredients. The Iranian culinary tradition is reinterpreted at Enigma with the thoughtful and subtle additions of innovative techniques and presentation. At Enigma, Palazzo Versace Dubai, we have developed a creative gastronomic experience representing truly authentic Persian cuisine with an inimitable twist.
You are an Iranian chef with German origins, tell us a bit more about your background. When did you start cooking and how did you become a chef?
I always dreamed of becoming a chef, and I had to work hard to accomplish it. I used to live in Germany and it was difficult to secure a job as a chef in a well-established restaurant. I chose to start as a server and learn everything I could – from operations, service, and in the kitchen. After I replaced someone from the kitchen, the rest is history. I earned my first Michelin star in 2006, at Jagdhof Glashütte, Germany after just eight months as head chef.  After that, I moved to Innsbruck, Austria, to open Pavillon restaurant and shortly added the second Michelin star to my culinary career. In 2008, I was named the "Best International Chef" in Austria and my cookbook "Gourmet Raffinessen" was voted Best Cookbook in the same country.
You earned your first Michelin star in 2006, in Germany, in just eight months as Head Chef – what changes in a chef's life after becoming recognized by Michelin?
It was a great pleasure being recognized, especially by the Iranian community in all the places I go to. I often get invitations to lead VIP dinner events. Cooking is part of my DNA now, and I can't stay away from it. The Michelin recognition has changed my life and always reminds me to stay true to my principles.
You are now known as the first Iranian Michelin starred chef, that's a big deal! Who has inspired you on the way up?
It was my dream to be able to show the world the food of the country I come from. I get my inspiration from everyday life, but what I always take inspiration from is the comfort food of my childhood. My mum's kitchen has its own place in my mind and my heart.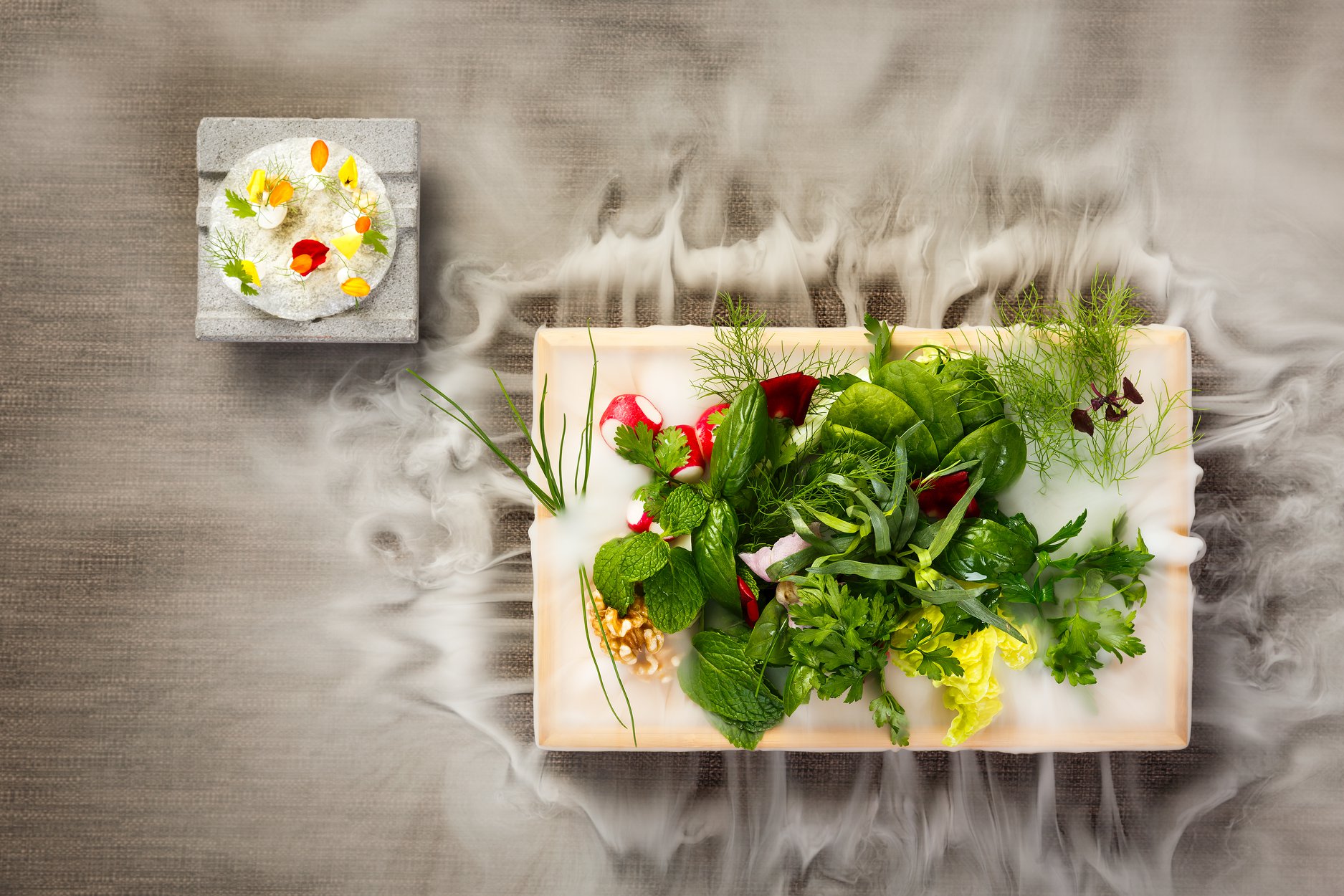 As a Director of Culinary and F&B at Palazzo Versace Dubai you must be very busy. Are you still very hands on?
I'm always hands-on as we are very busy at Palazzo Versace Dubai. We host some of the region's biggest events and weddings, and we're always working on developing new menus. In the evening, I like to slow things down and I go visit all our restaurants and greet our guests. I love being surrounded by people, and I find my peace of mind around our team and our guests. Their feedback is our hospitality book.
You've worked with some of the leading hotels around the world. What are your favorite culinary destinations?
I love to discover places through their people and cuisine. It is difficult to specify one destination. I simply love food.
You've been cooking for more than two decades, what are the most memorable meals you've prepared?
All the meals we prepare as chefs have an emotional investment. Everything is about what you bring that is new and delightful to someone's life experience, and I bring good food.
You also wrote a book "Gourmet Raffinessen" which was voted as the best cookbook in Austria – are you planning to translate it into English? Or perhaps publish the second one?
Hmm… You never know…
You've been based and working in United Arab Emirates since 2010 – how is it different from other places and what makes you stay?
Apart from being known as one of the safest countries in the world, the hospitality industry offers great opportunities for hoteliers. It's a place where you can find a good balance between work and personal life, and this is what I love about UAE.
Your Instagram account (@mansour.memarian) looks delicious! What role does social play in your culinary life?
The social platforms I use help me show people the backstage of what I do as a chef. For example, my Instagram account tells my followers about a new recipe, a new event we cater for, bits of my daily life. There are a lot of people who found me first on social media, and after, came to try my food at Palazzo Versace Dubai. Social media connects people and that's the role it plays in my professional life. I welcome all the readers to follow @enigmadxb as well.
---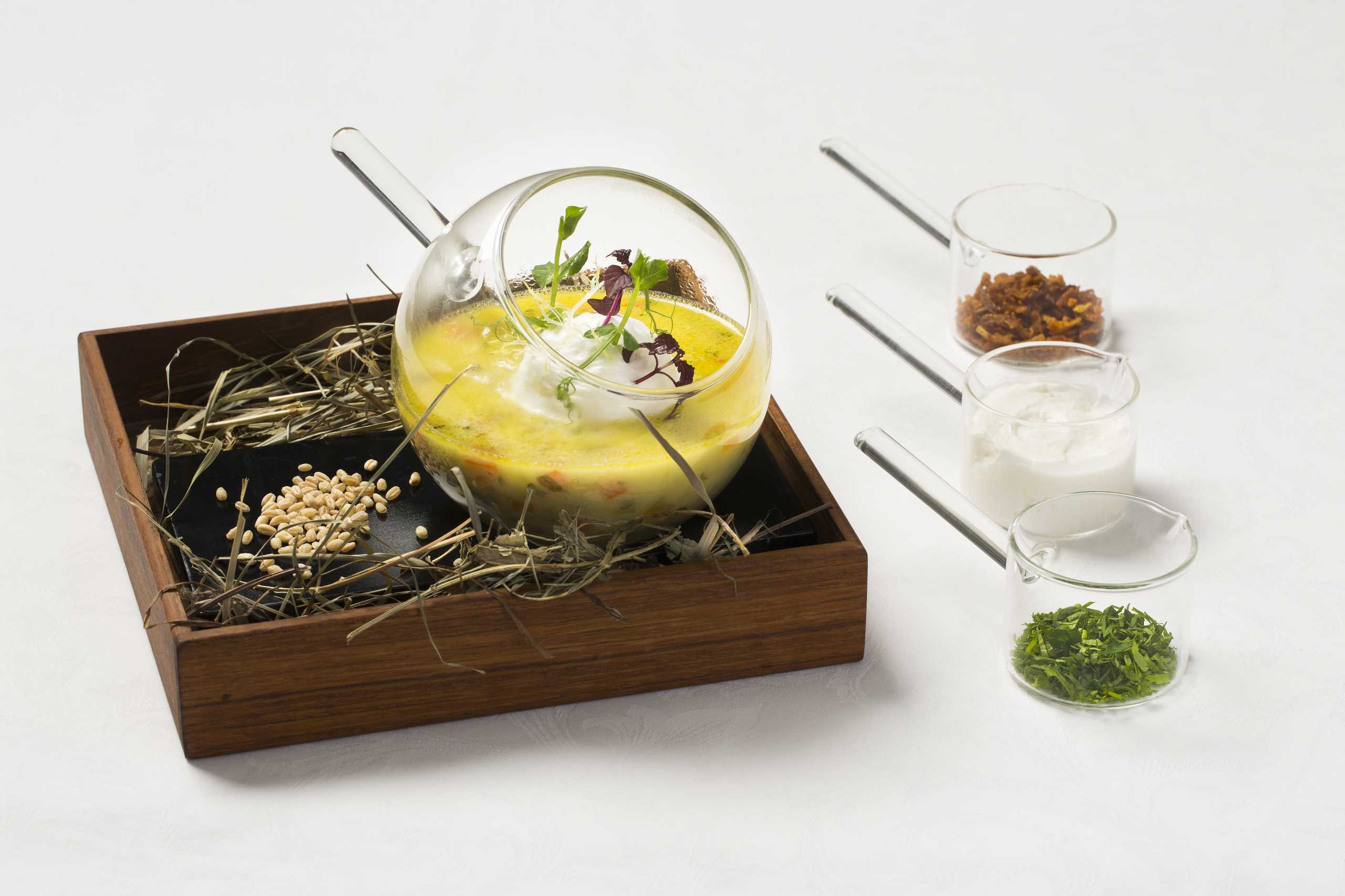 When: 7:00pm—11:00pm, September 20—September  23
Where: Vida Rica Restaurant, Mandarin Oriental, Macau, No. 945, Avenida Dr Sun Yat Sen, Macau, Macao, China
How much: MOP $988 per person
For more information, please call +853 8805 8918 or email them
Share
Tags
Related Posts