Often regarded as the quintessential American sweet, it all started sans donut hole! The hole-free version of modern-day donuts dubbed olykoek was brought to New York (at the time New Amsterdam) by Dutch settlers during the eighteenth century. The original Dutch delicacy was then altered and allegedly earned its ring shape when an American sailor punched a hole in the middle of it to get rid of the extra greasiness built up in the center. Fast-forward to the present, donuts are wildly popular all around the world and come in a host of flavors and styles: covered in tasty icing (or even pieces of bacon!), jam-filled, with or without a hole in the middle. We set out on a hunt for great donuts in town to corral this list for all our fellow donut lovers. 
Whipped
(See featured image above)
Located next to Hotel S, in a quaint street sided by street art murals, Whipped is a small bakery shop specialized in dazzling celebration cakes. The founder Bubbles, a passionate pastry chef who gave up her office job in one of the city's biggest hospitality players to establish the business, happens to be a donut lover. At Whipped you'll find a selection of tempting donuts in creative flavors like nowhere else in town: Oreo, white chocolate and almond, white chocolate rose, chocolate hazelnut, almond raspberry, vanilla glaze, green tea, maple bacon, and salted caramel, all finger-licking good. To ensure freshness, Whipped's donuts are made to order only, so ordering in advance is a must. Get yourself a box of six donuts and try some of their delicious and innovative renditions. Although it's hard to name a favorite, we recommend you don't skip the salted caramel donut, which is unapologetically sweet, and the maple bacon donut for a pleasurable sweet, and savory mix.  
Whipped Rua do Bocage, 7A, +853 6283 2951, www.instagram.com/whipped, www.facebook.com/whippedmacau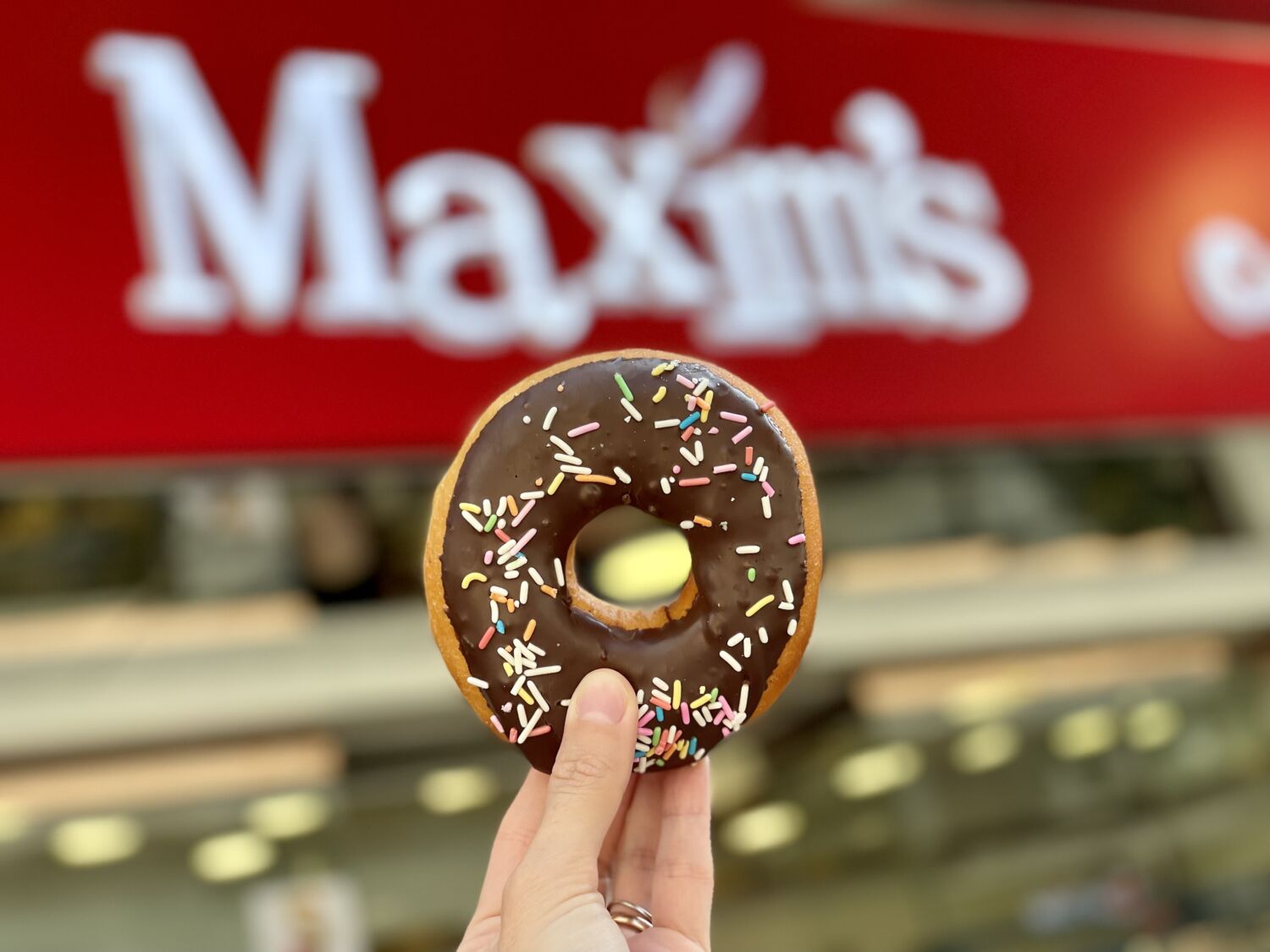 Maxim's Cake Shop
With several branches across town, Maxim's is a well-established bakery and cake shop offering local favorites like sausage bun and pineapple bun, plus a few classic western style pastries. The bakery carries a single donut flavor–chocolate with sprinkles–but this old-fashioned's perfect pillowy dough, which is just sweet enough, makes it hard to resist. What's more, if you've ever wondered what happens to the middle part of the dough cut out to make a donut, find them in packs of 10 donut balls at this cake shop. These fluffy finish-in-one-bite donut balls are covered in chocolate and sprinkles are just too good to stop at one.
Maxim's Cake Shop R/C. 22B,Avenida de Sidónio Pais, +853 28571149, www.facebook.com/澳門美心餅店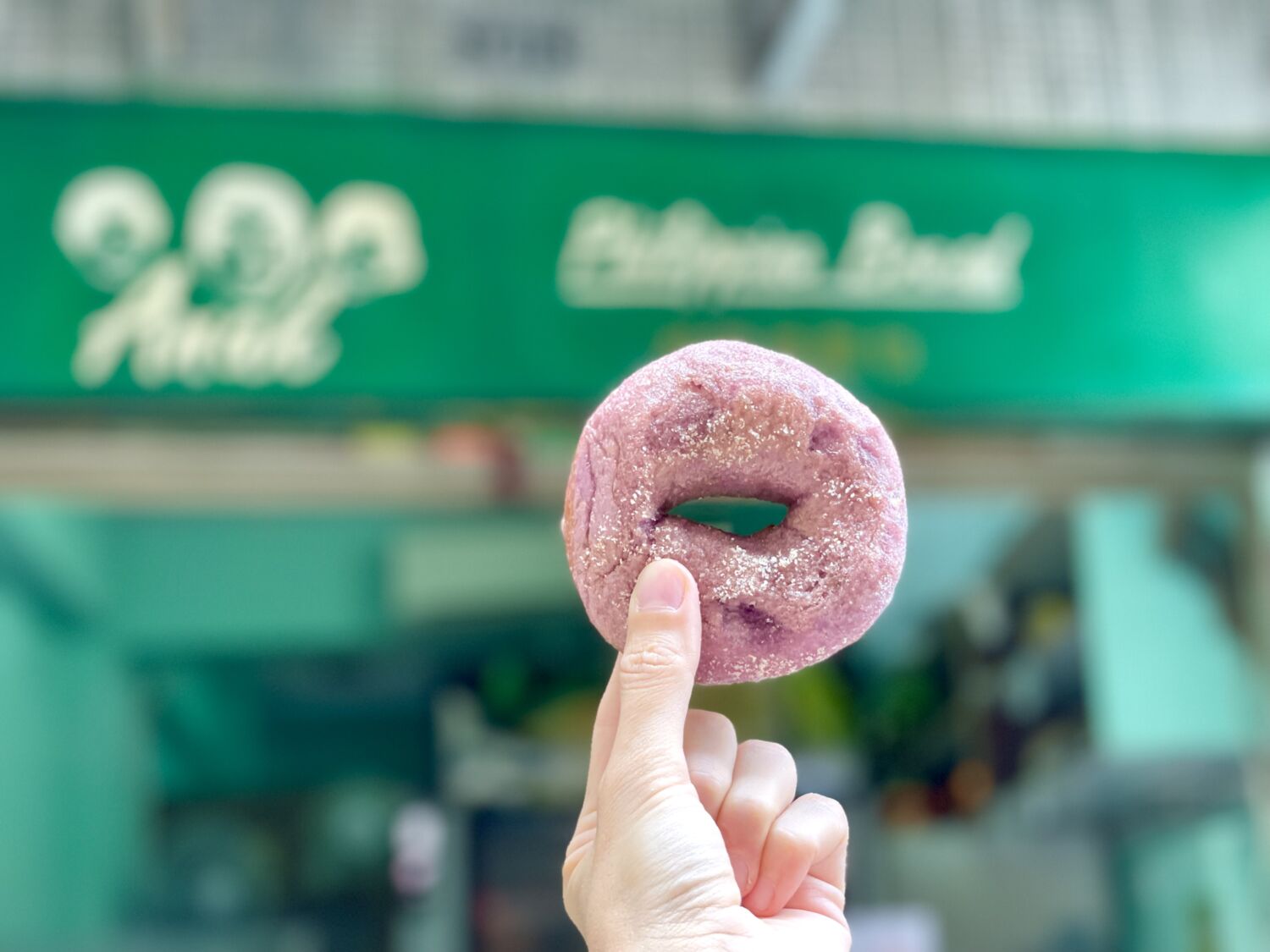 Anak Philippine Bread 
With over two decades in business, Anak Philippine Bread is the undisputed go-to spot for Filipino goodies in Macau. Given the wild popularity of ube (purple yam) among the Filipino crowd, who use it in countless sweets treats, it comes as no surprise that Anak's take on donuts is made with this root vegetable. With a subtle nutty flavor and mild sweetness, lightly coated in sugar, Anak's ube donut has a perfect pillowy texture and always hits the spot. In addition to ube donuts, the bakery offers ube cheese donuts too. Get one of each and savor these donuts with a Filipino flair!
Also read: Top To Try Filipino Desserts in Macau
Anak Philippine Bread 92 and 115 Rua da Alfândega, +853 2893 9988, www.facebook.com/AnakPhilippineBread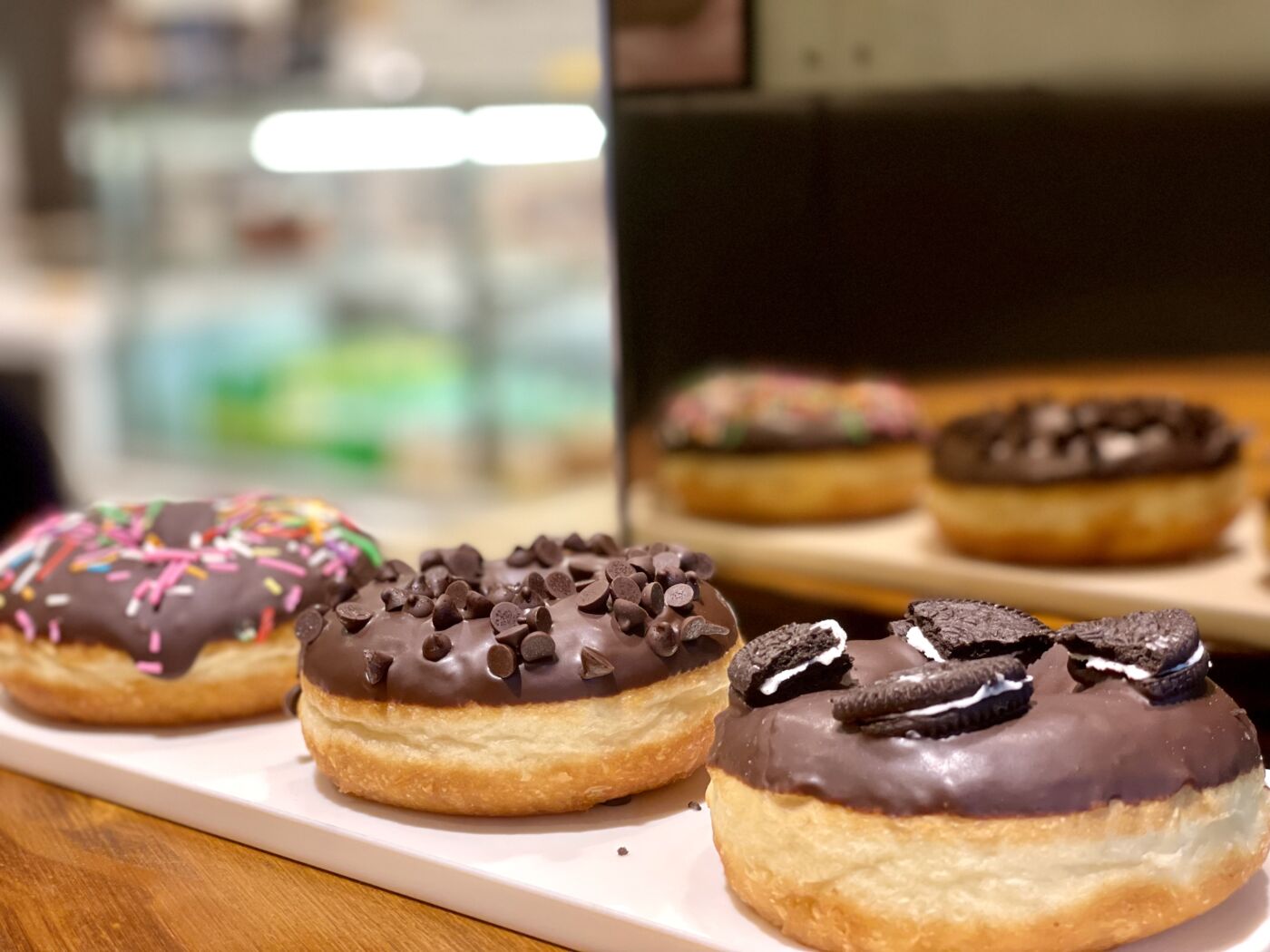 Portuguese Bakery 
Best known for Portuguese-style bread, pastries, and sweets, the Portuguese Bakery has two shops in the Macau peninsula and one in Taipa. However, donuts are available only at their Taipa branch. For those who love chocolate on their donuts, this place shouldn't be skipped as chocolate gets to shine in three different versions: chocolate Oreo, chocolate sprinkle, and chocolate chips. If you'd rather go for something a little less intense, the lemon glaze donut sprinkled with lemon peel bits has a nice citrusy taste and is delicious too.
Portuguese Bakery R/C, Flower City (Edf. Lei Tou), 199 Rua de Évora, No 199, +853 6280 8274, facebook.com/portuguesebakerymacau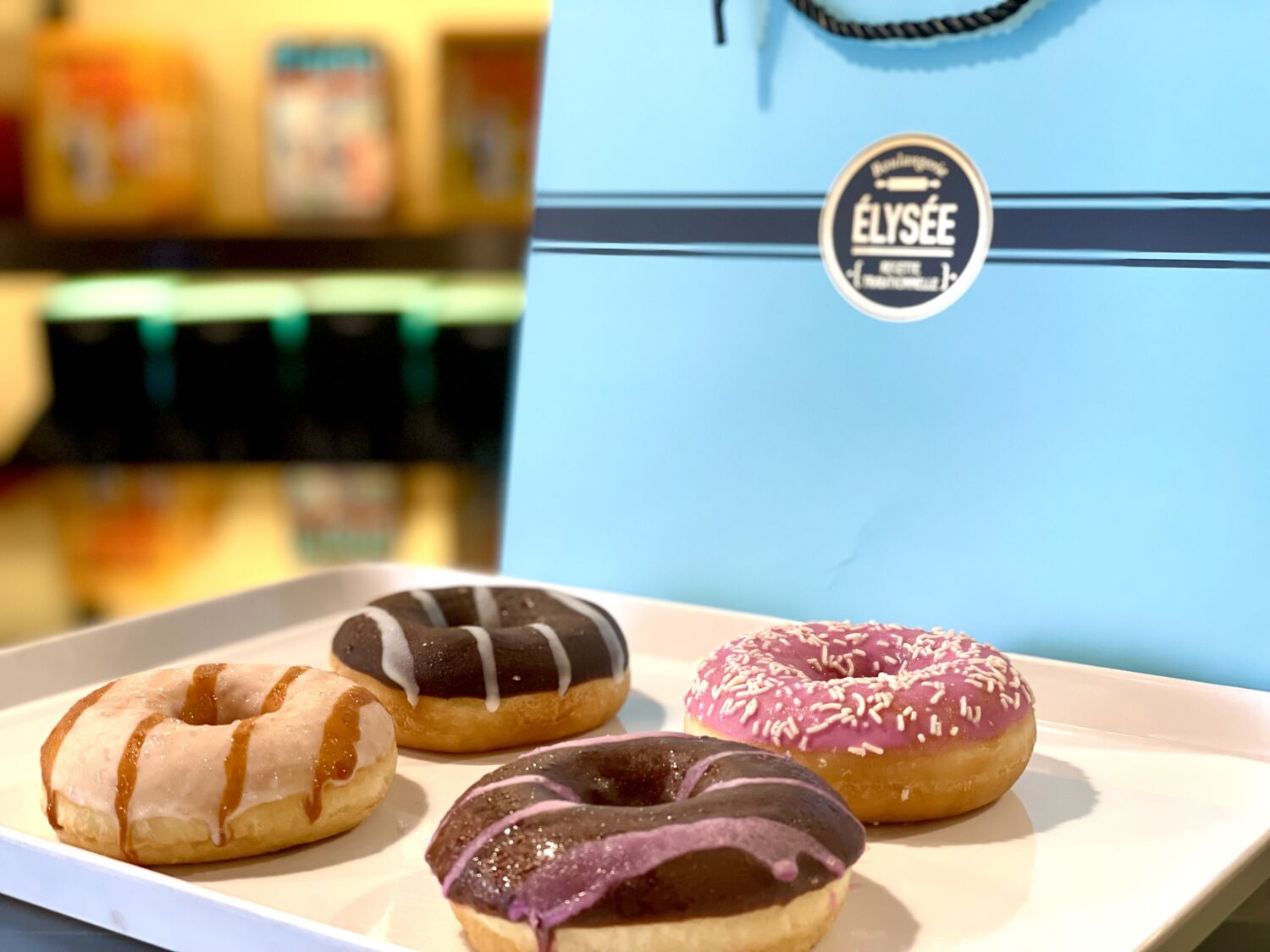 Élysée Bakery
Specialized in French confections like croissants, Élysée sells donuts as well as their French counterparts, beignets. This French bakery offers freshly made donuts in four different flavors: raspberry, caramel, vanilla chocolate, and rose raspberry. Each comes covered in icing and filled with tasty cream, making each bite into it quite the indulgence. Even so, what we love the most at Élysée are their beignets, perfect little fried dough goodies with a surprise inside. Filled up with apple jam, raspberry jam, or chocolate hazelnut spread, we couldn't recommend them highly enough, especially paired with a hot cup of coffee.
Élysée Bakery R/C, Edifício Va Fai, 608 Avenida Olímpica, Taipa, +853 28833623, www.facebook.com/ElyseeBakery
Tags
Related Posts