During the colder months, clay pot rice is just what we need to warm ourselves from the inside out. One of the best eateries serving clay pot rice is Nam Kee Clay Pot Rice 南記煲仔飯. They are located not far from Senado Square and The Ruins of St. Paul's. This unique place is situated in a small alleyway and possibly the best place for clay pot rice in Macau.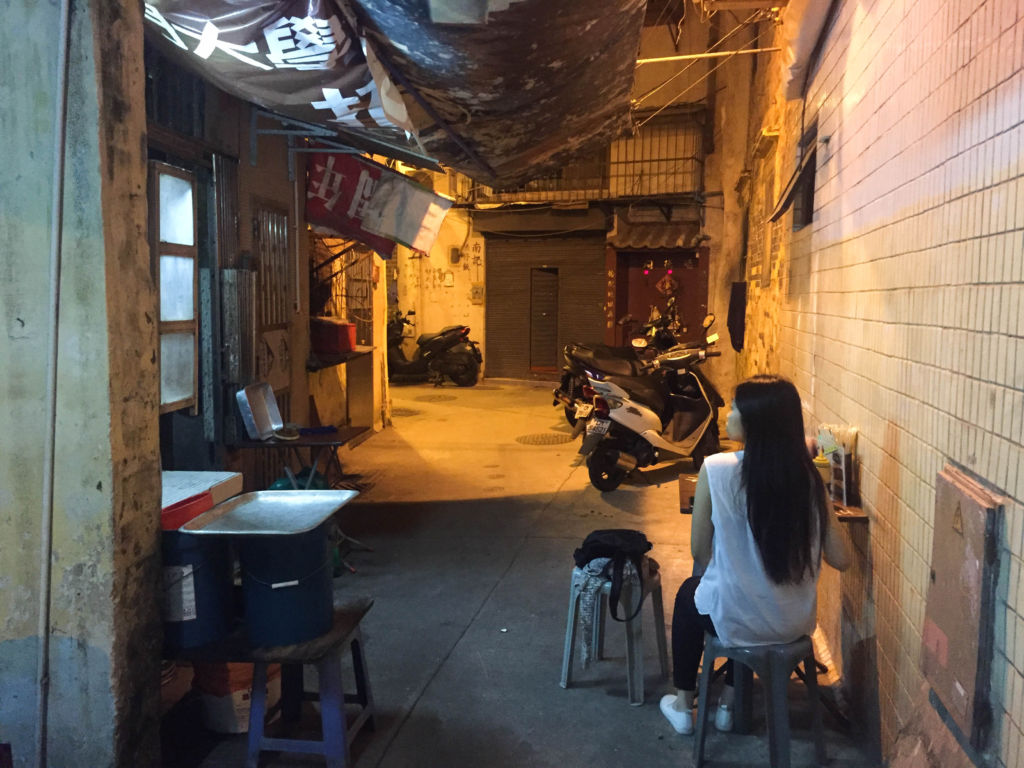 50 Years of Clay Pots
Nam Kee Clay Pot Rice is a small eatery serving authentic clay pot rice for over 50 years now. The owner running it is the second generation, using the same cooking technique passed down from his family. It's famous amongst the locals not only because of the delicious taste, but also the sense of nostalgia that reminds many of the "old Macau".
Clay pot rice is a Canton delicacy, with rice cooked inside a small clay pot over charcoal, covered with various local ingredients such as chicken and mushroom. In Nam Kee, the clay pot rice will be cooked over a gas stove first and then transferred to the charcoal stove for the flavours to soak through very single grain of rice. This requires patience on the customer's part so grab a beer, soft drink or a bottle of soy milk whilst you are waiting. It is definitely worth the time as you watch the owner delivering this piping hot pot of deliciousness to your table.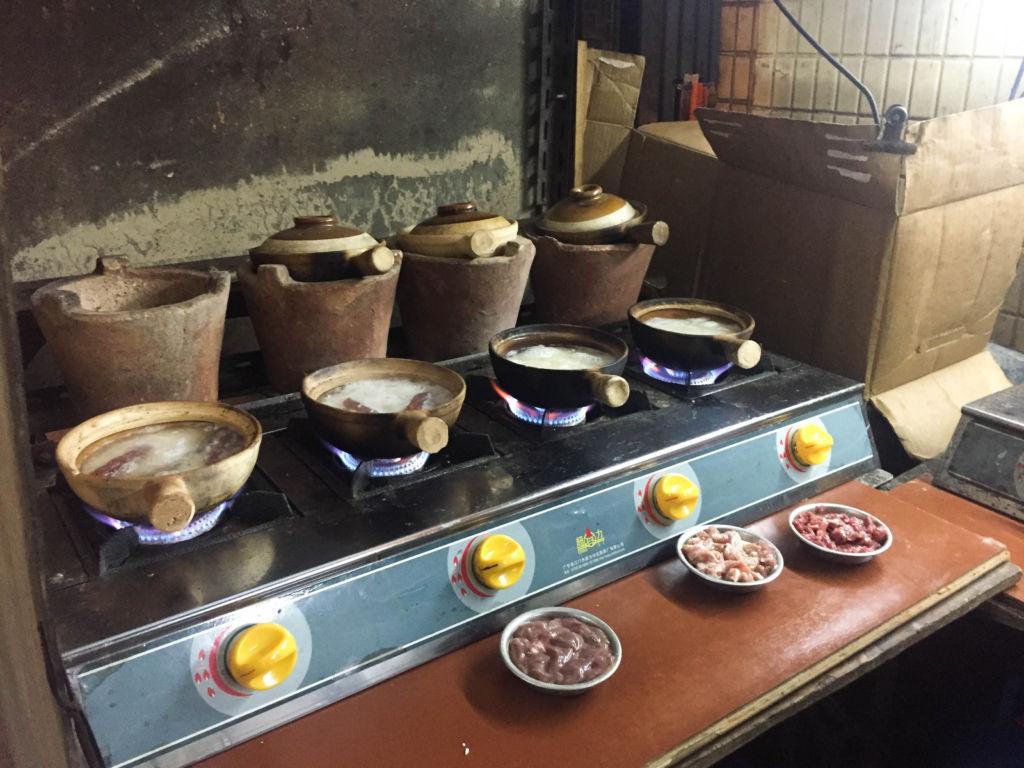 Hot clay pot of deliciousness
On a cold winter night, it is particularly comforting enjoying clay pot rice with some close friends. A popular topping combination for clay pot rice is mushroom and chicken. The juices of the chicken is absorbed into every rain of rice and the smell of Chinese mushrooms as you open the pot is just divine. Another popular combination is Chinese sausage and pork ribs. It isn't proper clay pot rice without Chinese sausage, a dried sausage made of pork, sugar and soy sauce. When cooked, the sausage expands and the fat will seep through the rice imparting a smoky and sweet flavor to the dish. Remember to add a drizzle of soy sauce to bring out the flavors, mix well, and enjoy!
You may also order a bowl of soup to complement the rice. Additionally, order some fried water spinach—炒通菜—a common vegetable found in Southeast Asia. Its crunchy and refreshing texture is sure to go well with your clay pot rice.
Prices range between MOP $45—50 for a regular single topping clay pot rice. However, we strongly suggest adding an extra MOP $10—20 for additional toppings to add more texture and taste to the rice. The menu is available in Chinese only, but the following are some common ingredients translated for your use:
Pork ribs 排骨
Chinese sausage 潤腸
Frog 田雞
Chicken 滑雞
Beef slice 牛肉
Eel 黃膳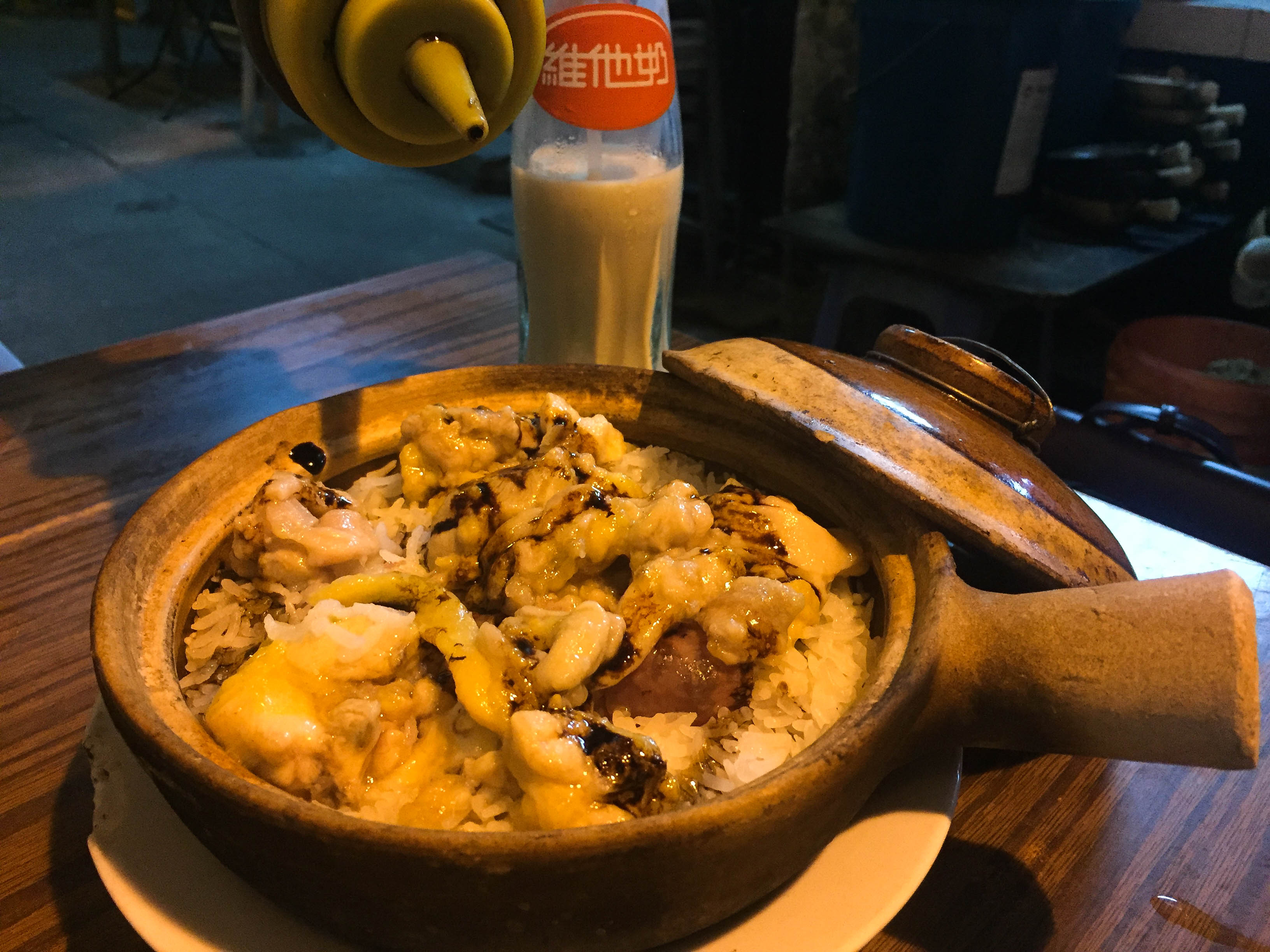 Hot tip: Don't forget to scrape off the burnt rice on the sides of the pot as these crispy bits are the essence of clay pot rice. They taste a lot like rice crackers!
---
Opening hours: 6:00pm—00:00am
Nam Kee Claypot Rice 南記煲仔飯 G/F, 6 R. das Estalagens, Avenida de Almeida Ribeiro, +853 2892 3722
Tags
Related Posts