During the colder months, clay pot rice is just what we need to warm ourselves from the inside out. One of the best eateries serving clay pot rice is Nam Kee Claypot Rice 南記煲仔飯. They are located not far from Senado Square and The Ruins of St. Paul's. This unique place is situated in a small alleyway and possibly the best place for clay pot rice in Macau.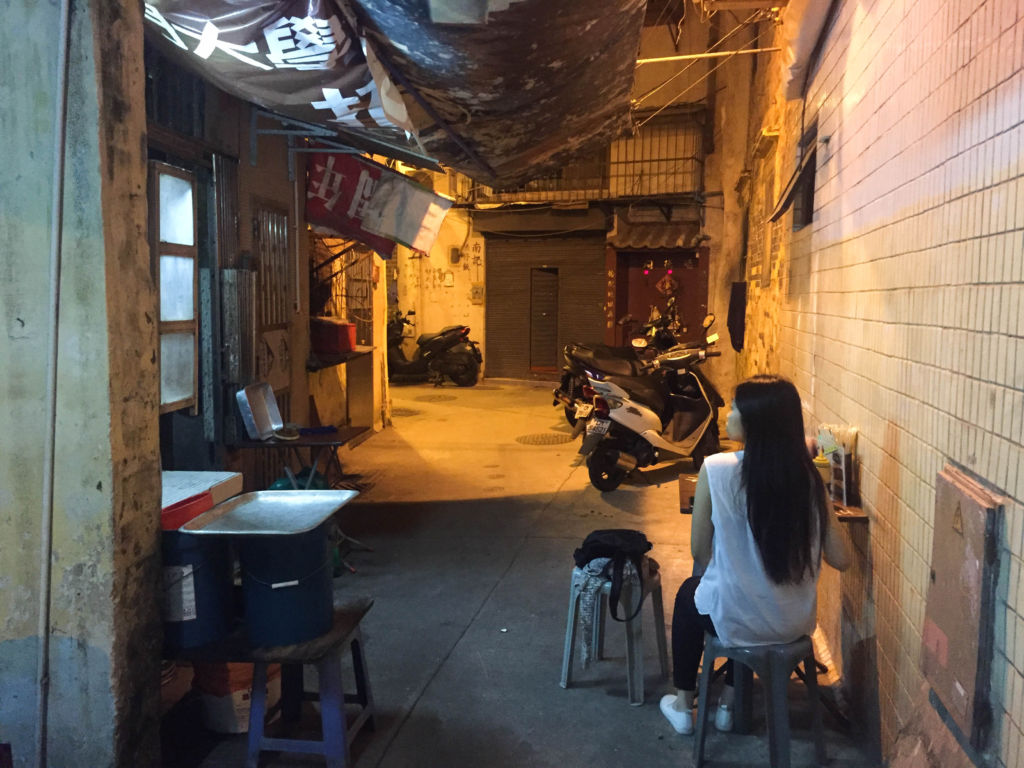 50 Years of Clay Pots
This restaurant has been serving clay pot rice for over 50 years! The pot is cooked on a gas stove first and then transferred to a charcoal stove. This is so the flavors of the ingredients such as chicken and mushroom seep into the rice. When you order, be patient, grab a beer, soft drink or a bottle of soy milk and wait for the piping hot pot of deliciousness to be delivered to your table.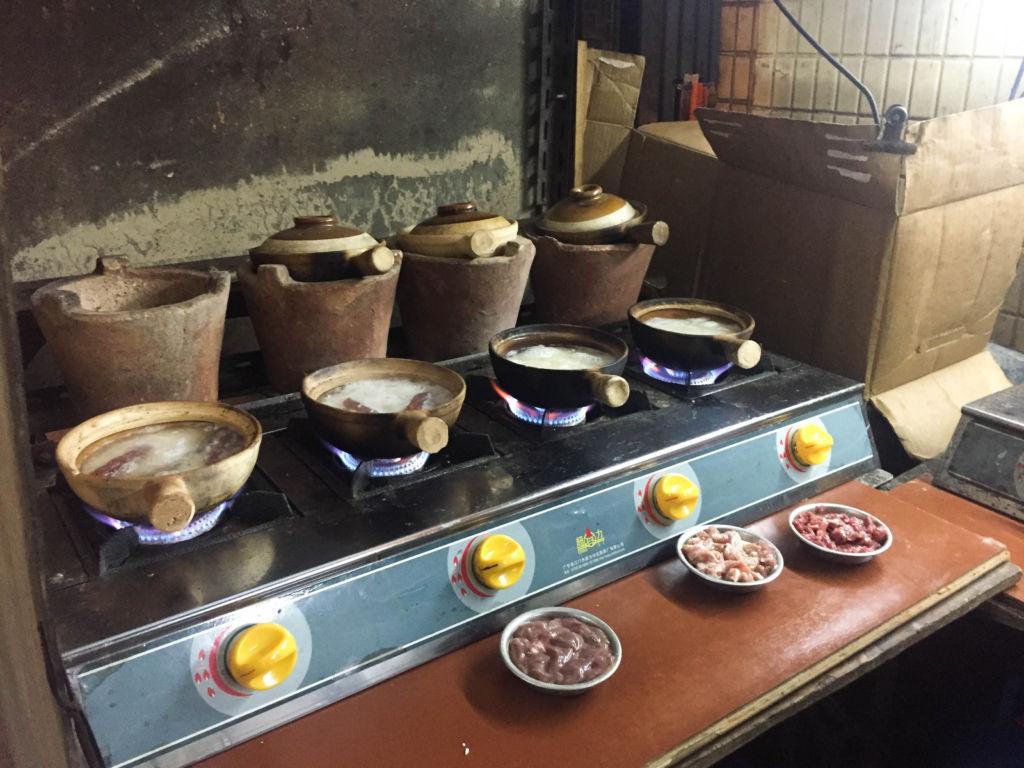 Hot clay pot of deliciousness
Nam Kee never fails to satisfy. On a cold winter night, it is particularly comforting to enjoy clay pot rice with your friends and family. Some of the best topping combinations are mushroom, chicken, Chinese sausage and pork ribs but do order what you fancy. Before digging into the little pot of goodness, don't forget a drizzle of soy sauce over the rice to bring out the flavors. Mix well and enjoy!
It costs MOP $45-50 for a single topping in the clay pot rice, but we suggest adding an extra MOP $10-20 for additional toppings. This makes for a better mix of texture and taste. The menu is available in Chinese only, but the following are some common ingredients translated for you:
Pork ribs 排骨
Chinese sausage 潤腸
Frog 田雞
Chicken 滑雞
Beef slice 牛肉
Eel 黃膳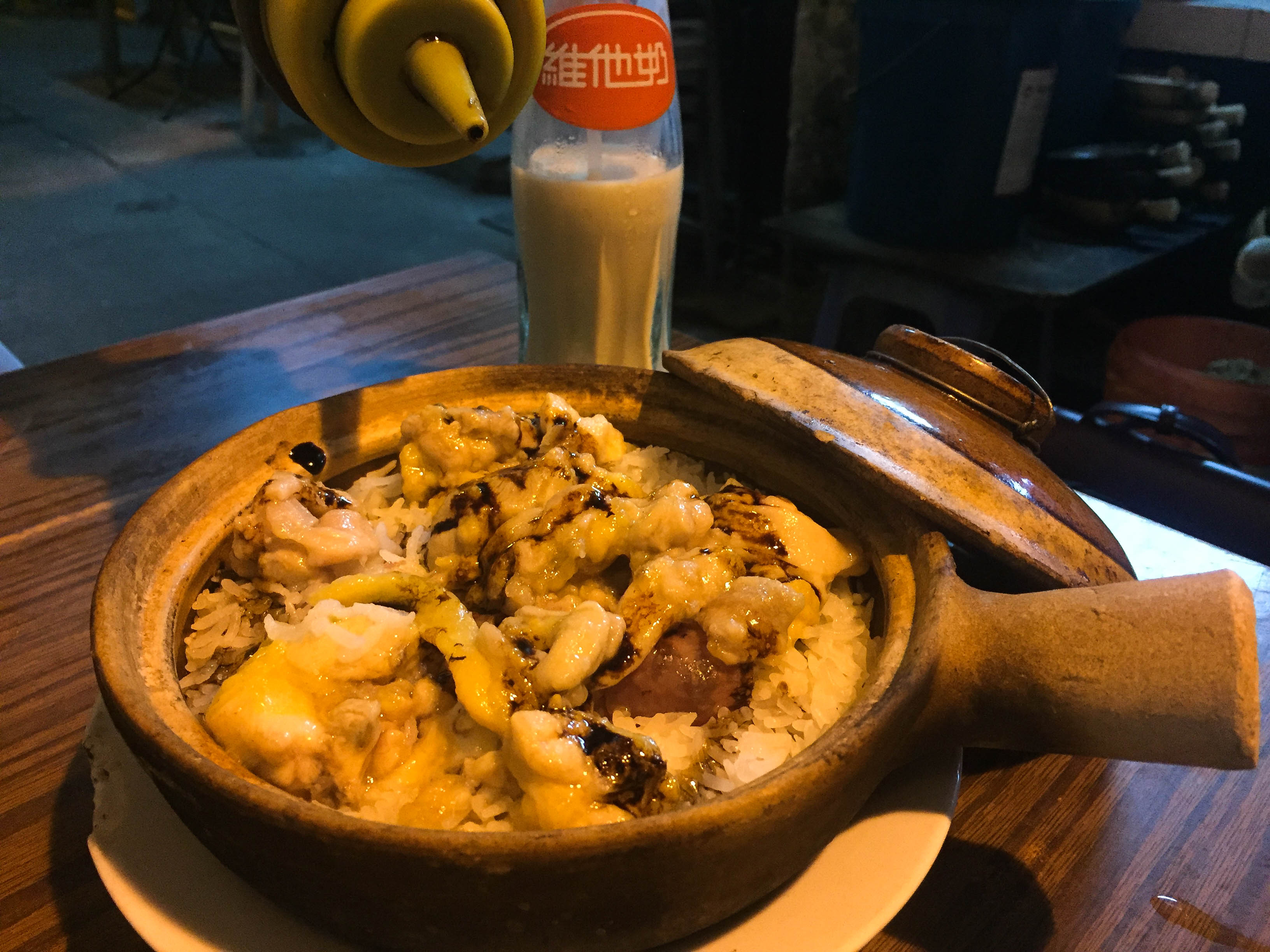 Hot tip: Don't forget to scrape off the burnt rice on the sides of the pot as these crispy bits are the essence of clay pot rice. They taste a lot like rice crackers! Do order a bowl of soup or vegetable dishes such as fried water spinach (炒通菜) to complement the rice.
---
Nam Kee Claypot Rice 南記煲仔飯 G/F, 6 R. das Estalagens, Avenida de Almeida Ribeiro, +853 2892 3722
Share
Tags
Related Posts