We're always up to trying wonderful and quirky new food, unusual drinks, and seasonal ingredients in Macau. This time, we shine the spotlight on places to eat around Nam Van Lake, a commercialized yet relaxing neighborhood. Check out these great spots for a great bite with a lovely view around the Nam Van Lake area!
Caffé B Macau
(See featured image)
Great authentic Italian food located by Nam Van lake view, we love dining here because of the relaxing ambiance that is sophisticated yet humble and modern. Here, we absolutely love their Pizza Cris topped with parma ham, mozzarella, fresh arugula, and cherry tomatoes, simply amazing and delicious.
And we would definitely always come back for it. Seafood lovers will surely enjoy their spaghetti with clams but we get thrilled with their rigatoni with prawns and spicy sausage. The subtle, sweet tomatoes work brilliantly with the intense flavor of the prawns and hot sausage. Spicy bits of ground hot sausage and sweet shrimp marry well atop a bed of rigatoni for a real Italian treat. And let's not forget their tiramisu with mixed berry sauce, the sweetness is just perfecto!
Caffé B Macau Lake View Mansion Block 1, 744-G-H Avenida Panorâmica do Lago Nam Van, Macau, +853 2838 6886, www.facebook.com/Caffe-B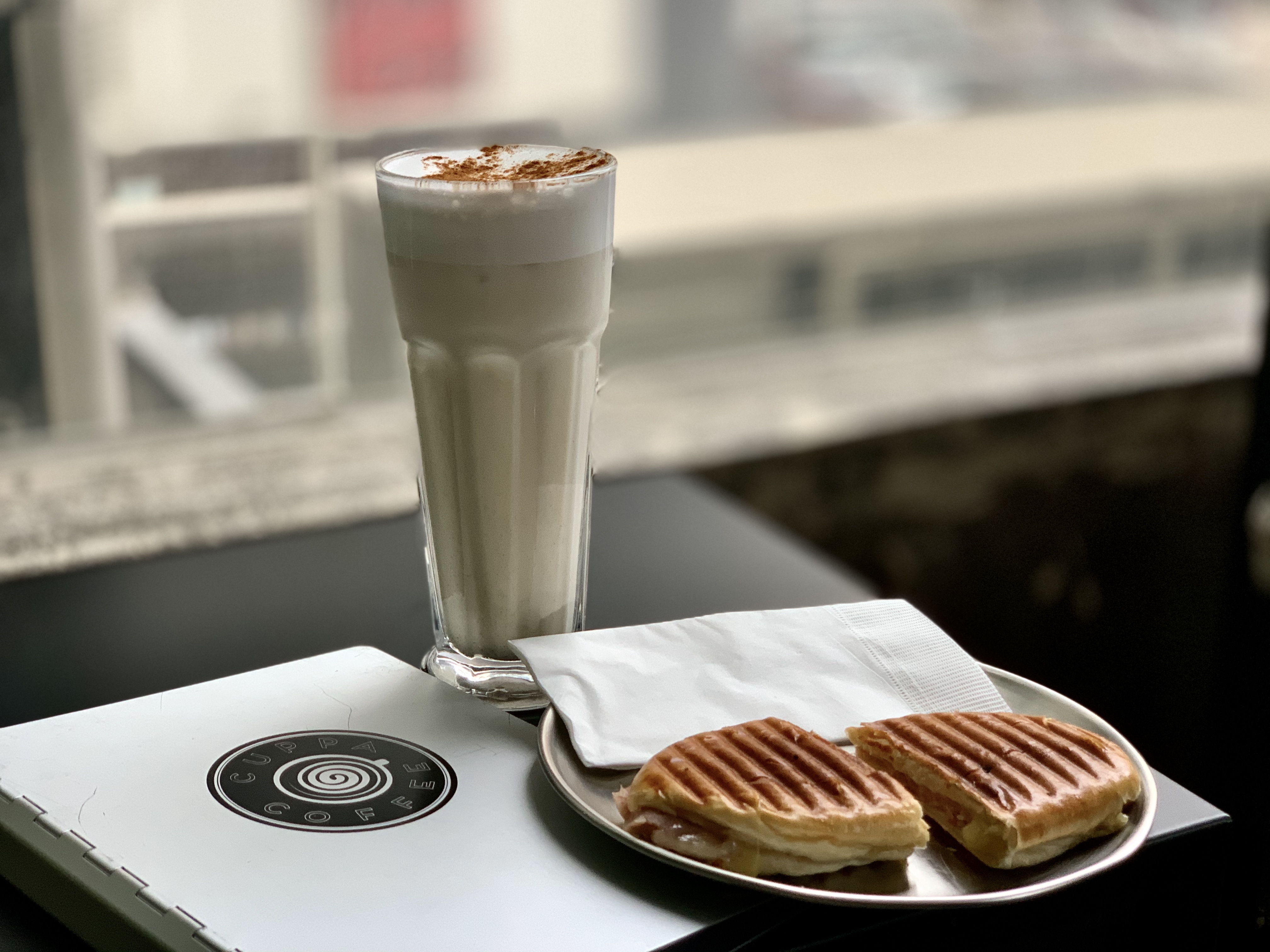 Cuppa Coffee Macau
The signature Taipa Village coffee spot serving Portuguese treats, Cuppa Coffee, has now opened its second outlet on the Macau side! Located along the string of condos in front of Nam Van lake, this is the perfect place for a quick meal, healthy juice, or great coffee. Head to Cuppa Coffee with your friends or colleagues and bask in the relaxing vibe one feels when in this area.
Choose from their daily set lunch menus, sandwiches, and a long list of beverages. There are also Portuguese pastries such as egg tarts, donuts, and more, while one can choose vegetarian and milk-free options as well.
Cuppa Coffee Macau 145 Avenida Comercial de Macau, La Bahia Building, G/F Shop P, Macau, +853 2838 9916, www.facebook.com/cuppacoffee.macau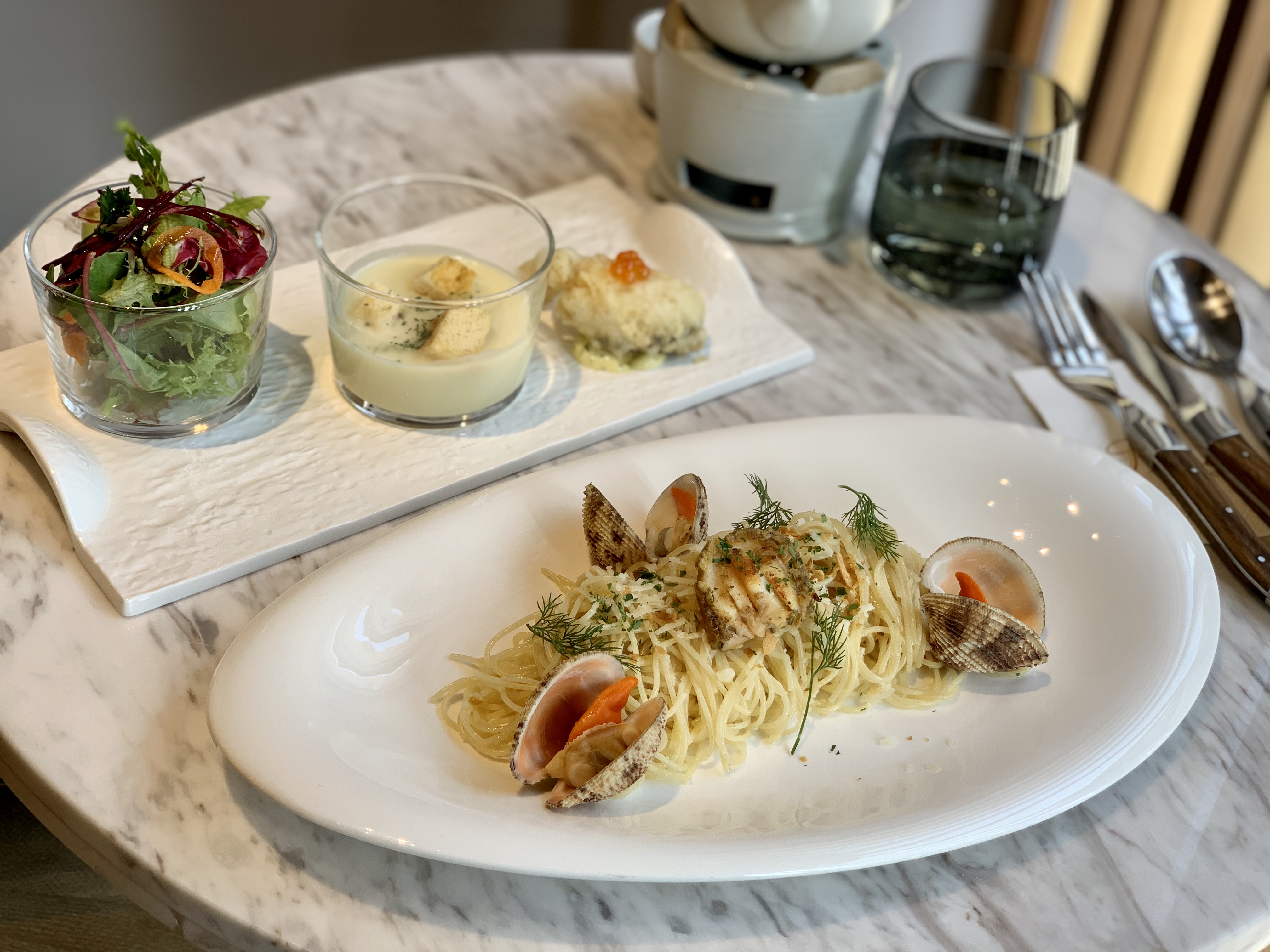 Padre Modern Cuisine
Having relocated to one of Macau's main roads–Avenida da Praia Grande–Padre serves authentic Italian food and incredible tapas-style dishes such as parma ham with melon and others. Pizzas and pasta are a must in here, so be sure to try them out at any given time of the day, preferably lunch, since they have special daily set lunch menus.
There is also an array of drinks to try out from hot coffee to cold-pressed juices and homemade fruit sodas, you won't be able to resist Padre (which means "father" in Italian) and its homey food. The restaurant stands right opposite side of the lake, so the view is also a plus here!
Padre Modern Cuisine 251 Avenida da Praia Grande, Edif. Tak Fung G/F, Macau, +853 2896 6988, www.facebook.com/Padremacau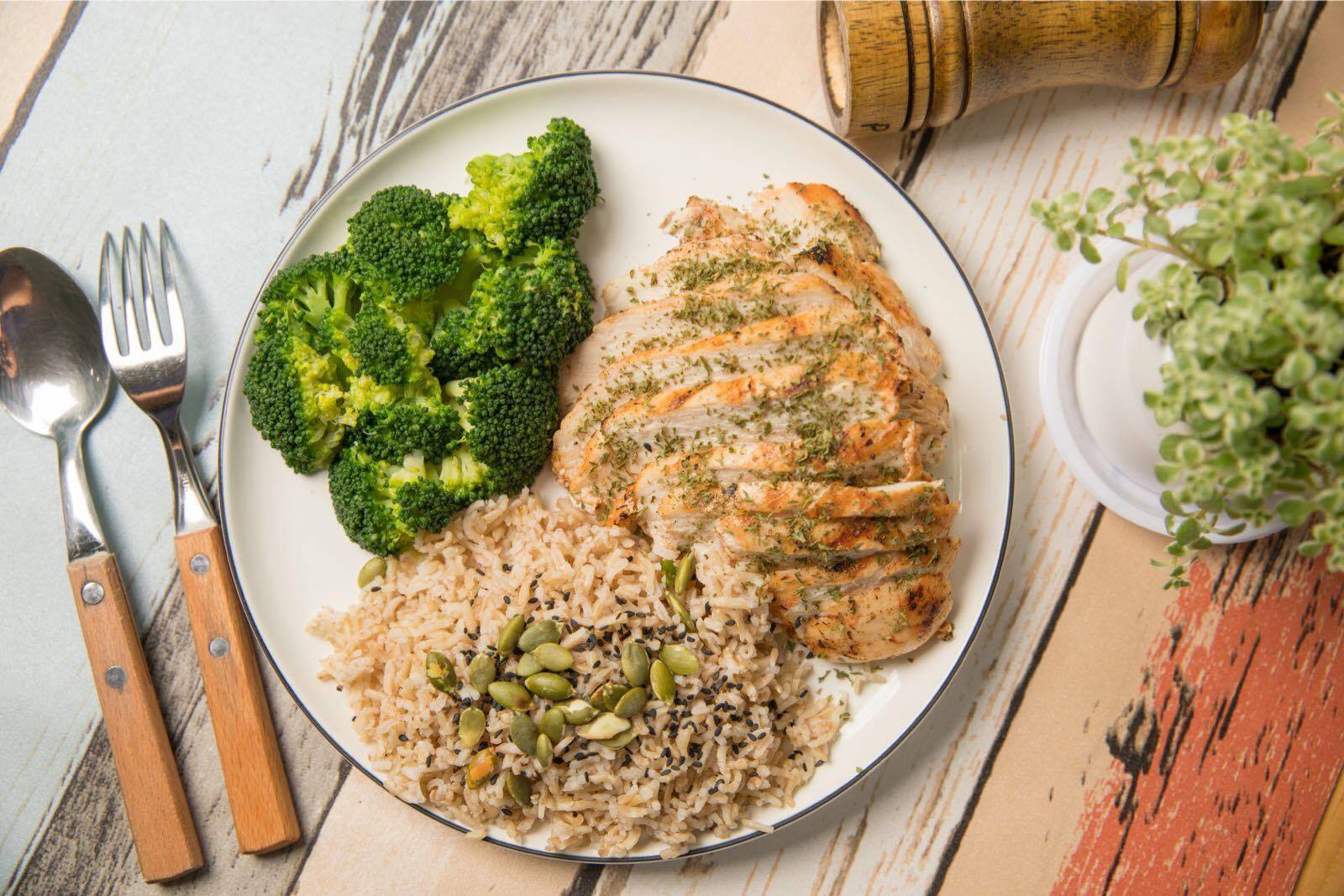 Healthy Habits Superfood Cafe
The name is self-explanatory, here, you'll be able to be healthy and still enjoy eating! Gone are the times when eating healthy food meant having no pleasure while doing so. At Healthy Habits, one can have a wintry vegetarian curry, but also fresh tuna bowls, meat hamburgers, and many other options. Open until 10:00pm and with delivery service throughout Macau, it's located overlooking Nam Van lake, so don't miss the chance to either get a great lunch deal with friends or head there after the gym for a wholesome and recuperating protein shake.
There is something for everyone here, including desserts–we recommend the mango chia pudding and carrot cake–coffee drinks, fresh fruits, and vegetable juice, amongst other surprises. Although a bit more expensive than other restaurants nearby, it surely is one of a kind.
Healthy Habits Superfood Cafe 203 Avenida Comercial de Macau, R/C A Edifício La Bahia, Macau, +8532859 3386, www.facebook.com/healthyhabitscafe
La Caffetteria
When the weather is perfect, we like to dine out al fresco by the lake view here at La Caffetteria and enjoy their smoked salmon sandwich with vanilla. They've also got a Philly cheese wagyu sandwich and a homemade wagyu burger. They have interesting snacks and desserts such as their long Japanese potato fries and classic tiramisu, and the earthy-looking dessert called dirt dessert is a spoon of deliciousness in unfolding layers of classic tiramisu with sweet cream and delicious cake spiked with some coffee. A perfect spot for some English breakfast or brunch. Lunch, dinner, and tea sets are also available.
La Caffetteria 251-292 Av. Comercial de Macau, Macau +853 2871 8694, www.facebook.com/La-Caffetteria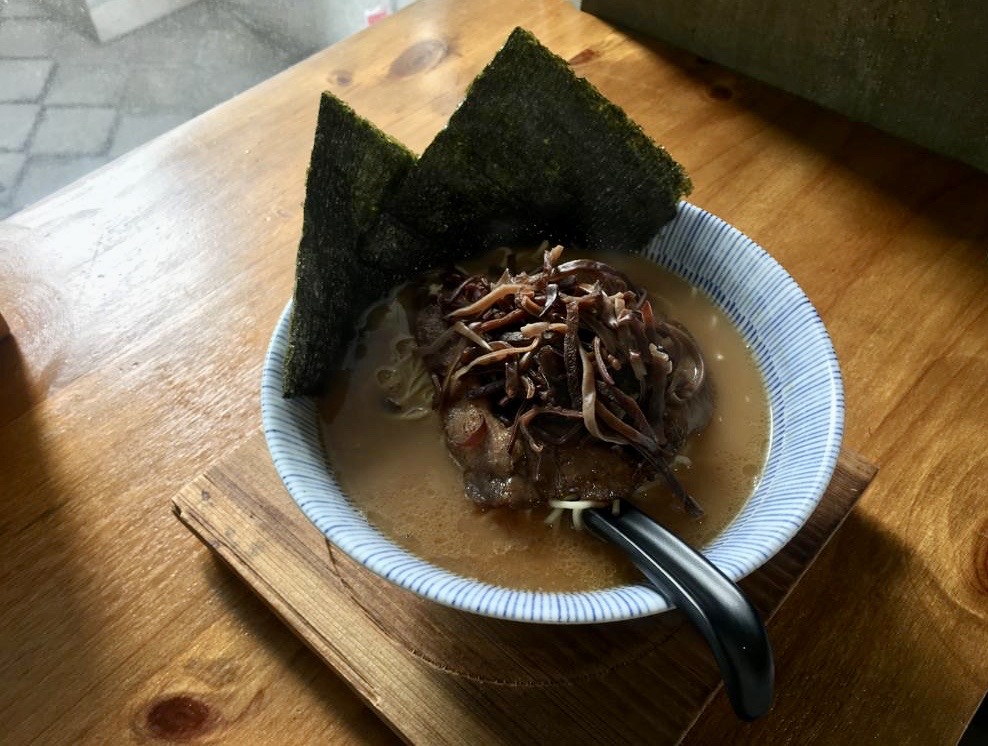 Sio Seng Hin Ramen
This is a tiny little Japanese restaurant located on the second floor of the building that holds Cuppa Coffee downstairs. Why not head for a hot cuppa on the ground floor, with some friends, and at dinner time, choose a window table at this ramen joint? We promise you won't be disappointed! The team presents thick and wholesome soups, just like proper ramen is served in Japan.
Sio Seng Hin Ramen 251-292 Avenida Comercial de Macau, +853 6204 6106, www.facebook.com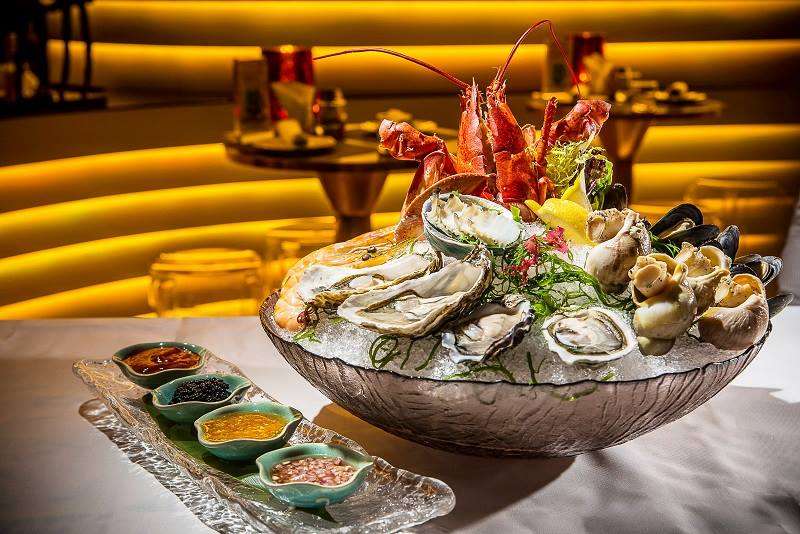 Sky 21
Whether it's a seafood platter, their famous weekdays' buffet–with lots of healthy options–or snacks over cocktails while enjoying a Macau sunset, Sky 21 is the to-go place for a breathtaking view of the city. With indoor and outdoor seating options, high chairs, and low comfortable loungers, this is an ideal place to have some work done as well! With soft jazz music throughout the day and a quiet atmosphere until late afternoon–when people start showing up for drinks–it's a good place to eat, drink, relax and work. What else would one want?
Sky 21 21/F AIA Tower, 251A – 301 Avenida Comercial de Macau, Praia Grande, Macau, +853 2822 2122, www.sunfnbgroup.com/sky21
Tags
Related Posts