A cha chaan teng is basically a neighborhood coffee house or cafe, and if you're feeling peckish, not to worry because there are some super delicious bites here! The simple food coupled with your favorite coffee, tea or ice lemon Coke, makes tea time a delight! There are a few must-try foods at any cha chaan teng and here they are.
French Toast
(See featured image above)
The french toast you will find at a chah chaan teng is nothing like you've tasted elsewhere! Two slices of eggy toast sandwiched with delicious peanut butter in between. Just before it's served, a slice of butter is added. The best way to enjoy this gem is to poke holes on the surface of the bread, and then pour in a generous amount of honey or syrup.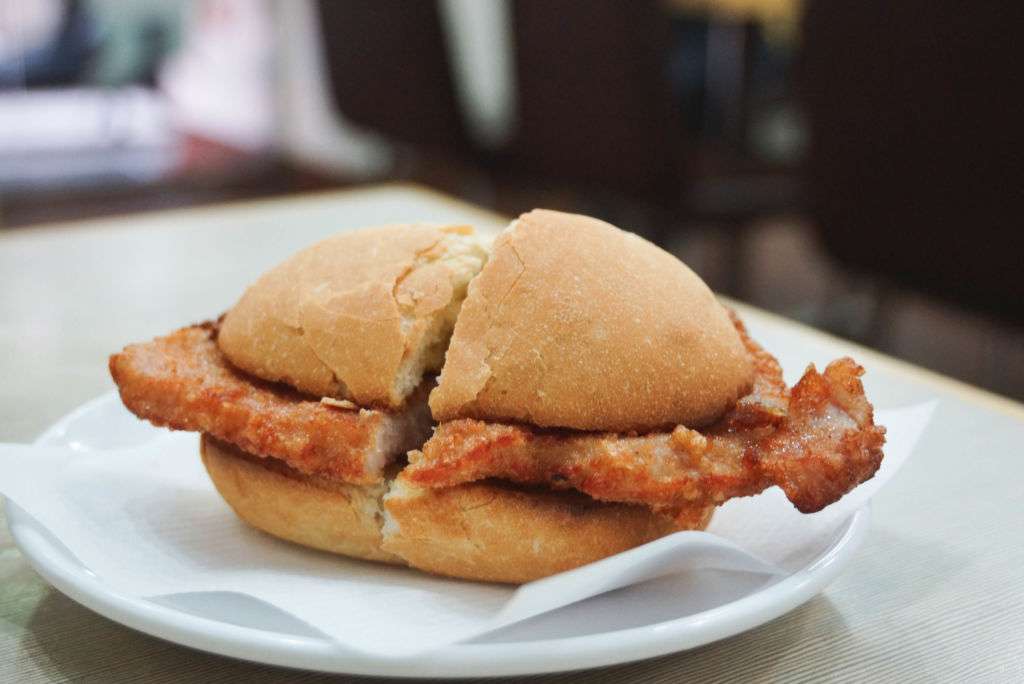 Pork Chop Bun
This could be the number one street food in Macau. It is seasoned differently at various chah chaan tengs and some of them are secret family recipes handed down through generations. A good pork chop bun should be crispy on the outside but soft and juicy on the inside.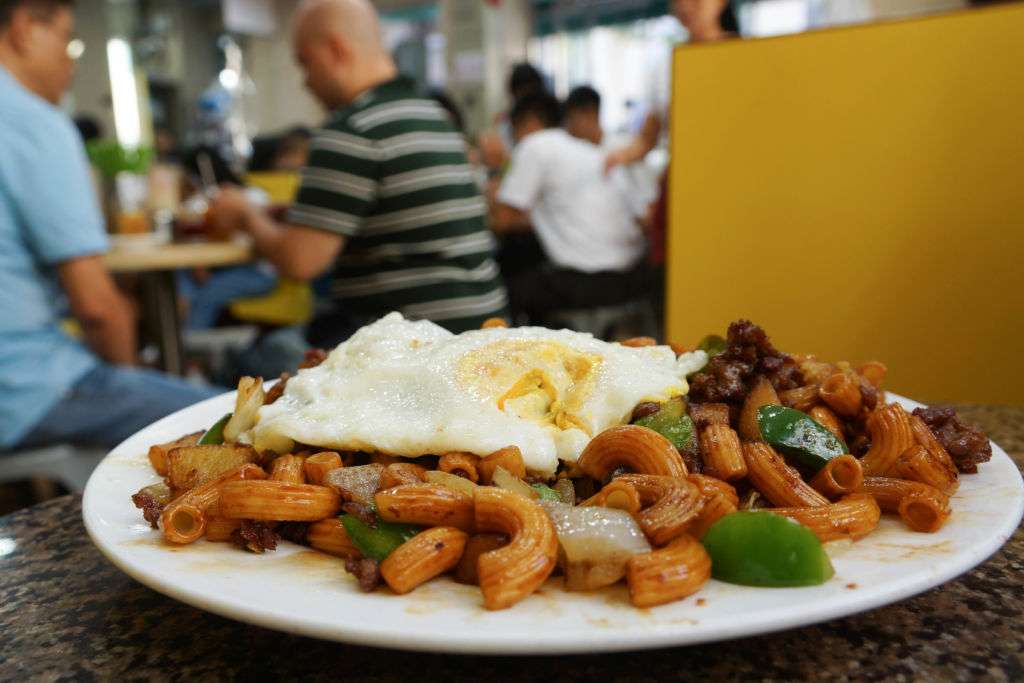 Minced Meat With Fried Macaroni
At some chah chaan tengs, you may even find the legacy of Portuguese culture in Macanese cuisine. Take the classic dish, dry minced meat with fried macaroni, as an example. It definitely represents the multi-cultural history of Macau. You can taste a bit of smokiness which is referred to as the "taste of wok" by the local Macanese. This taste can only be brought out by an experienced chef!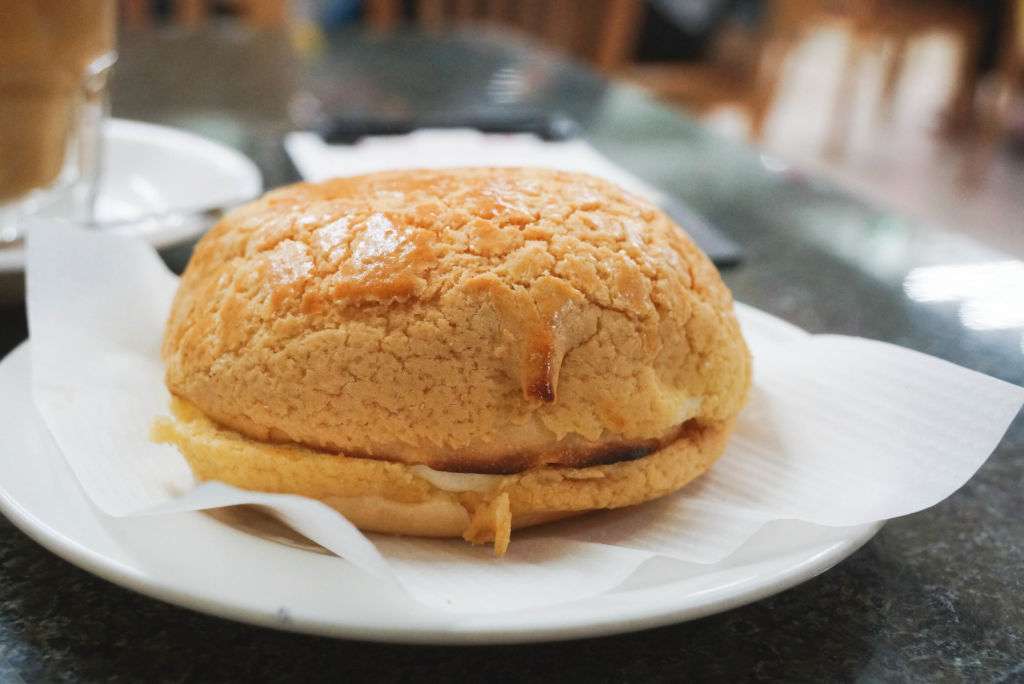 Bo Loh Yau
You can't talk about chah chaan tengs without mentioning this all-time favorite—bo loh yau, or pineapple bun with butter. It is a sweet bun cut into half, with a thick slice of butter in it. The top layer is made of dough that is similar to sugar cookies, which turns into golden-brown and cracks during the baking process. Hence the name pineapple came about because of its appearance. This definitely hits the spot especially for afternoon tea.
In addition to these favorites, most cha chaan tengs have a standard menu of various rice, noodle, and vegetable dishes. Here are two of our favorite chah chaan tengs, but do explore your local neighborhood for one closer to home!
Opening hours: Daily, 6:00am–6:00pm
Xinhongfa Cafe Rua do Almirante Costa Cabral, No 55A, Costa, Macau, +853 2853 0452
Opening hours: Daily, 6:00am–6:00pm
On Kei (Sai Van) GF, Vo Court, 30 A R. do Chunambeiro, Sai Van, Macau, +853 2856 7385 / +853 2838 7108
Tags
Related Posts