We're always game for a bowl of noodles, whatever culture they may be from. But everyone knows a bowl of delicious ramen is where it's at! Did you know you don't have to travel to Japan to try a tasty authentic bowl of Ramen – here are five great ramen places in Macau that will satiate those Japanese noodle cravings!
Sio Seng Hin Ramen
(See featured image above) 
Sio Seng Hin Ramen in Nam Van offers umami goodness in their hot bowls filled with steamy broth, succulent pork belly, and mouth-watering noodles. Could it possibly be the greatly developed flavors of the broth or the bounciness of the handmade ramen noodles? Or maybe it's the toppings of the succulent pork, soft-boiled egg, and seasonings that make it a complete bowl. Or maybe it's all of the above. In a typical restaurant, the server takes your order, but here, like many ramen spots, you are in charge of your own order. Preference order slips are provided on the side of the table, and you take the pen and circle how you want your noodles. From original pork bone, spicy pork bone or their special broth, you choose the type and texture of noodles, level of spiciness and extra toppings such as extra pork, udon (served after one round) or Japanese egg. We love adding in pork belly and their secret sauce, with a little garlic, green onion, and black fungus. Don't forget to add an extra side of dumplings. Yum!  
Sio Seng Hin Ramen 251-292 Av. Commercial de Macau, Macau +853 6204 6106 www.facebook.com/小勝軒日式拉麵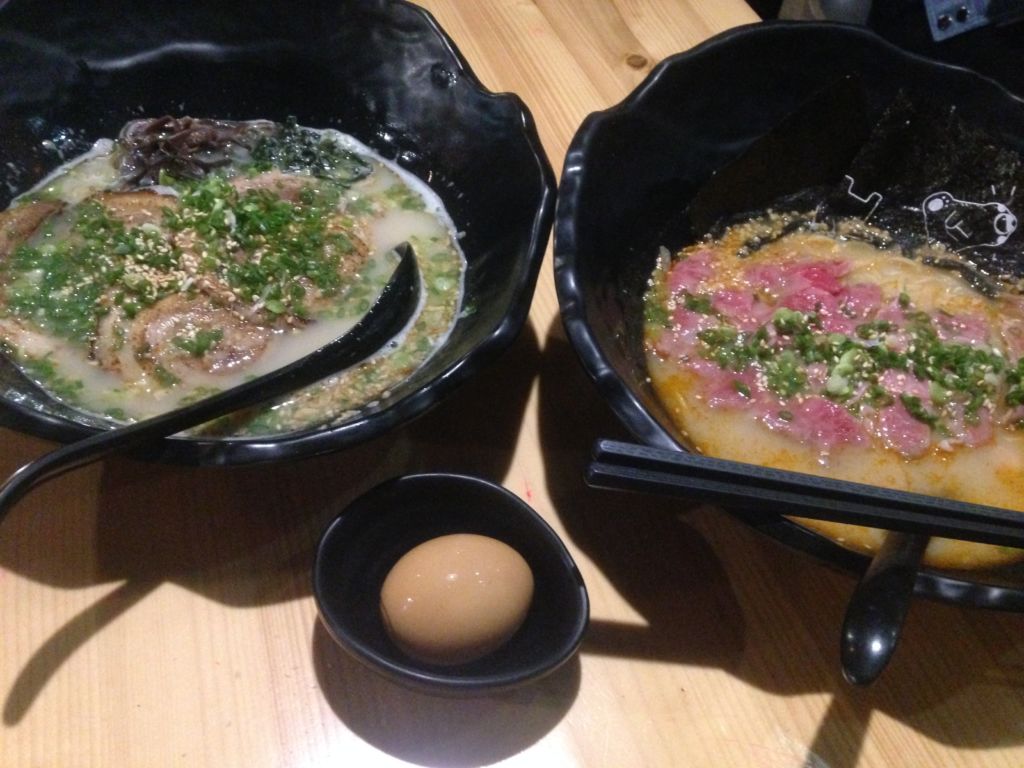 Oni Maru Asura
Tucked away from the busy streets of Rua do Campo, just next to Communal Table, here at Oni Maru Asura, they serve amazing raw beef ramen. When your giant noodle bowl arrives, don't fret about having "raw" meat on top of your ramen as this is thinly sliced beef – just wait for a few minutes and it will cook it in your broth while it's steaming hot as if you're having your own hot pot party in a bowl. We like adding some sesame seeds for a nuttier taste. Discover an array of authentic toppings from tender pork cha siu to a perfectly delicate soft egg to fresh garlic that will take your ramen bowl to the next level.
Oni Maru Asura G/F, Edificio Tak Wan, 23C Rua Formosa, Campo, Macau +853 6282 2015 www.facebook.com/onimaru.asuraRamen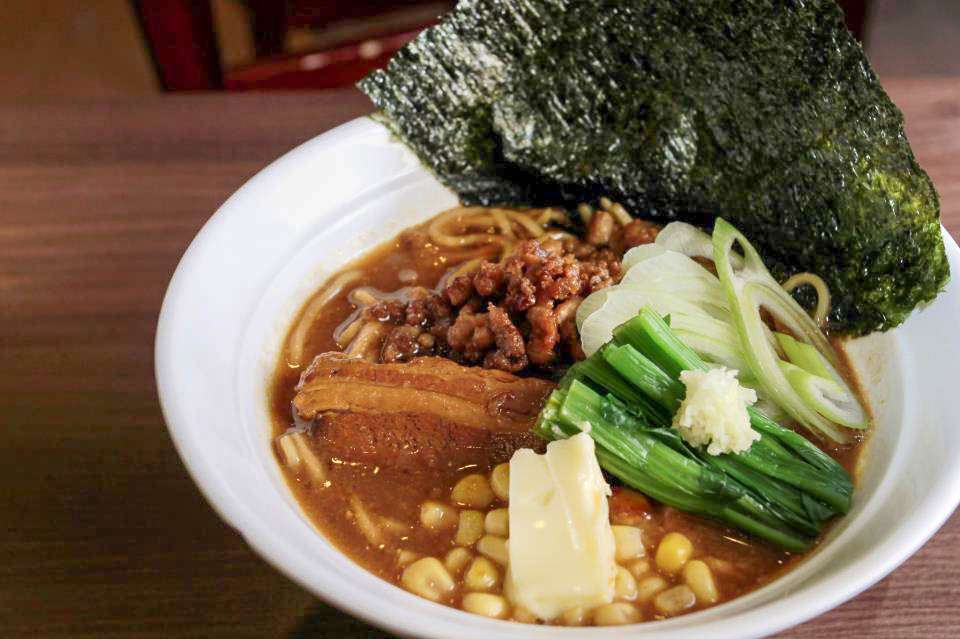 Ramen Kouji
If you want to experience an authentic and fun way of eating Japanese noodles, you can try Ramen Kouji's Dip Noodles. The main difference from the traditional ramen serving is that their hot pork with dried fish broth and noodles with toppings are served in separate bowls. Its broth is much stronger than typical noodle soups because you aren't meant to gulp it by the spoonful. Well, you can but the flavor is typically too salty on its own. To eat, you pick up few strands of noodles with your chopsticks, dip them into the soup, then slurp away. You can find this Japanese ramen spot by the end of Filipino Street in San Ma Lo area when you walk straight ahead from ANAK Philippine Bread. The area will remind you and illustrate the narrow streets of noodle shops in Japan which is why it creates the perfect scene. They also have a second branch in Taipa area located near Cuppa Coffee.
Ramen Kouji Rua da Alfândega, No. 50, Mei Keng Building, +853 2893 8964 www.facebook.com/RamenKoujiYokohama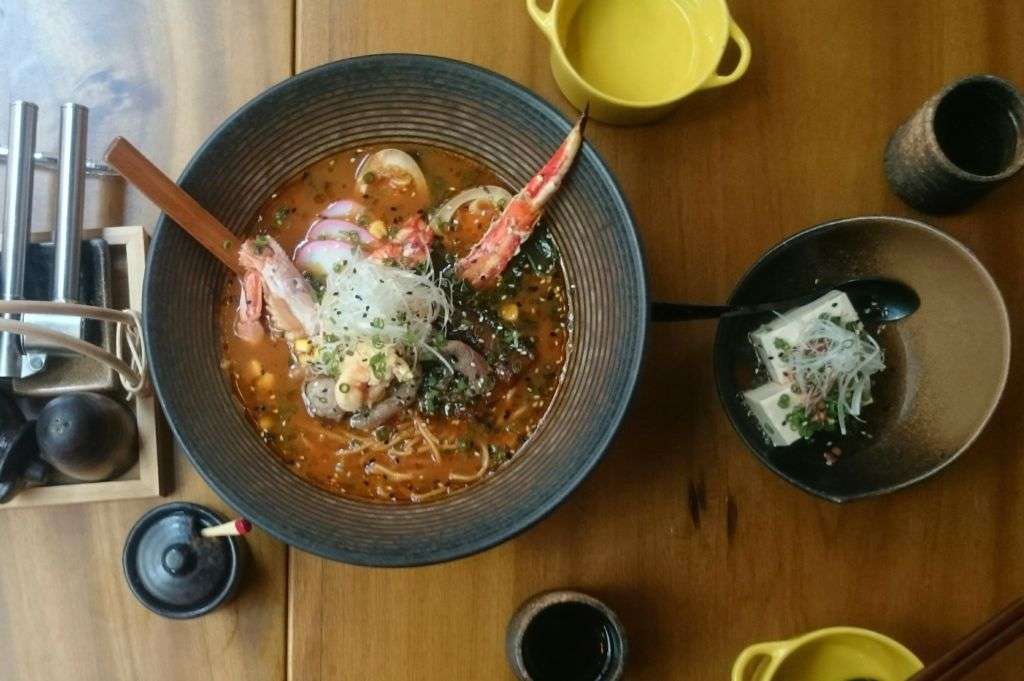 Furu Furu
Located in Patio de Chon Sau, a hidden artsy side in the heart of the older streets of Macau, this place offers toppings such as Alaskan king crab keg, Argentinian red shrimp and more. You order just like how you do at Kitamoto Ramen. You can also try their Furu Furu Combo which includes everything – lobster, wagyu beef, red shrimp, king crab leg and pork belly. Select a soup base from three choices: creamy lobster miso soup, extra thick lobster miso soup or original pork broth. Also, choose the texture of your choice of ramen or udon. You can order side snacks from their other branches like Hencredible and beverages from One Creative Cafe that serves Yakult and soda drinks, fresh fruit and vegetable juices. Check out their other cool cafes here.
Furu Furu Patio de Chon Sau, No. 10, R/C A, +853 2821 0201 www.facebook.com/furufurumacau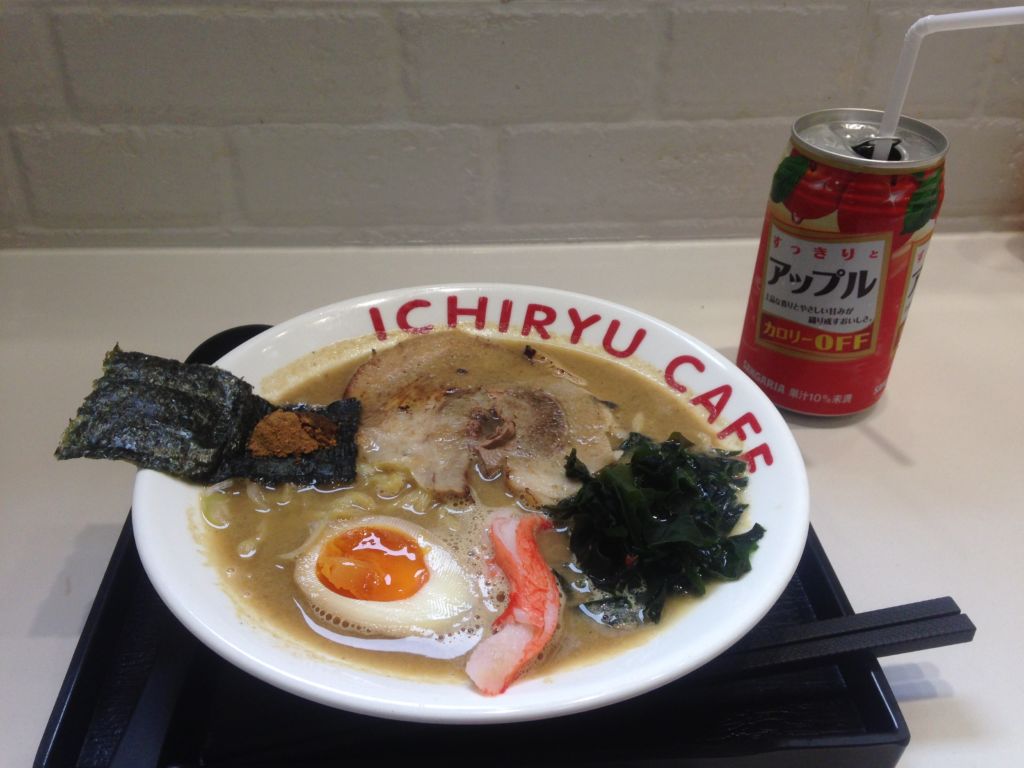 Ichuryi Cafe
Why not try Japanese ramen and souffle pancakes at the same time? Ichiryu Cafe offers three choices of Gyokai (fish broth) signature ramen: Gyokai shoyu (soy sauce broth that is one of the more common flavors of ramen that tend to be light and very classic), Gyokai shio (another common flavor, shio is typically very light and easy to drink), and spicy shoyu ramen. They also serve hot tea drinks such as furano lavender tea, cool drinks like sakura cola, vanilla ice cream cola, and sangria apple juice. They also serve souffle pancakes that are airy, fluffy and delicious.
Ichiryu Cafe 51 Rua de Pedro Coutinho, Macau, +853 2852 5263 www.facebook.com/ichiryu.cafe
Share
Tags
Related Posts