When you think of Macau, you inevitably think food. Especially now, after Macau's designation as a "Creative City of Gastronomy" by UNESCO. The fusion of cultures has long been seen as a legacy that was inherited also in the kitchen making it one of the best places to try different delicacies from around the world. But besides the amazing Macanese cuisine so unique here, this is one of the few places you can actually try real Portuguese food. And when you think about Portuguese food, you probably think about the very traditional bacalhau dishes. Well, there are more hidden gems in Macau when it comes to authentic Portuguese food and we will help you try the lesser known dishes.
So, open your mind and gather your friends for a real voyage to Portugal with these famous delicacies that you probably will never have the chance to try anywhere else in the world.
Francesinha
It is not easy to find the real Francesinha even in Portugal these days. Luckily for you, Mariazinha restaurant in Macau is considered the best place in China to eat this dish that comes from the northern city of Porto. Francesinha might look like a sandwich but it retains more than that. In between two slices of bread, you will find cured ham, linguiça, fresh sausage and steak, all covered with amazing melted cheese and a slightly spicy sauce. True, this dish is a calorie bomb but it has a unique flavor that goes well with french fries and a cold Super Bock beer. You can add a fried egg on top, but real locals do not ask for it.
If you think you can't eat it all, here's a tip from a true Porto natural-born: Ask for a Francesinha without the top bread slice. The cheese will melt directly on the piece of meat. Francesinha at each restaurant has its own secret sprinkle of flavor making them unique. But there's no room for discussion when it comes to this: the real Francesinha you can only have in Porto city. And because Mariazinha's owners originated from there, it's safe to say you can also try the best of the best here in Macau.
Mariazinha 8 Rua do Monte, Macau, +853 2835 7558, www.facebook.com/Mariazinha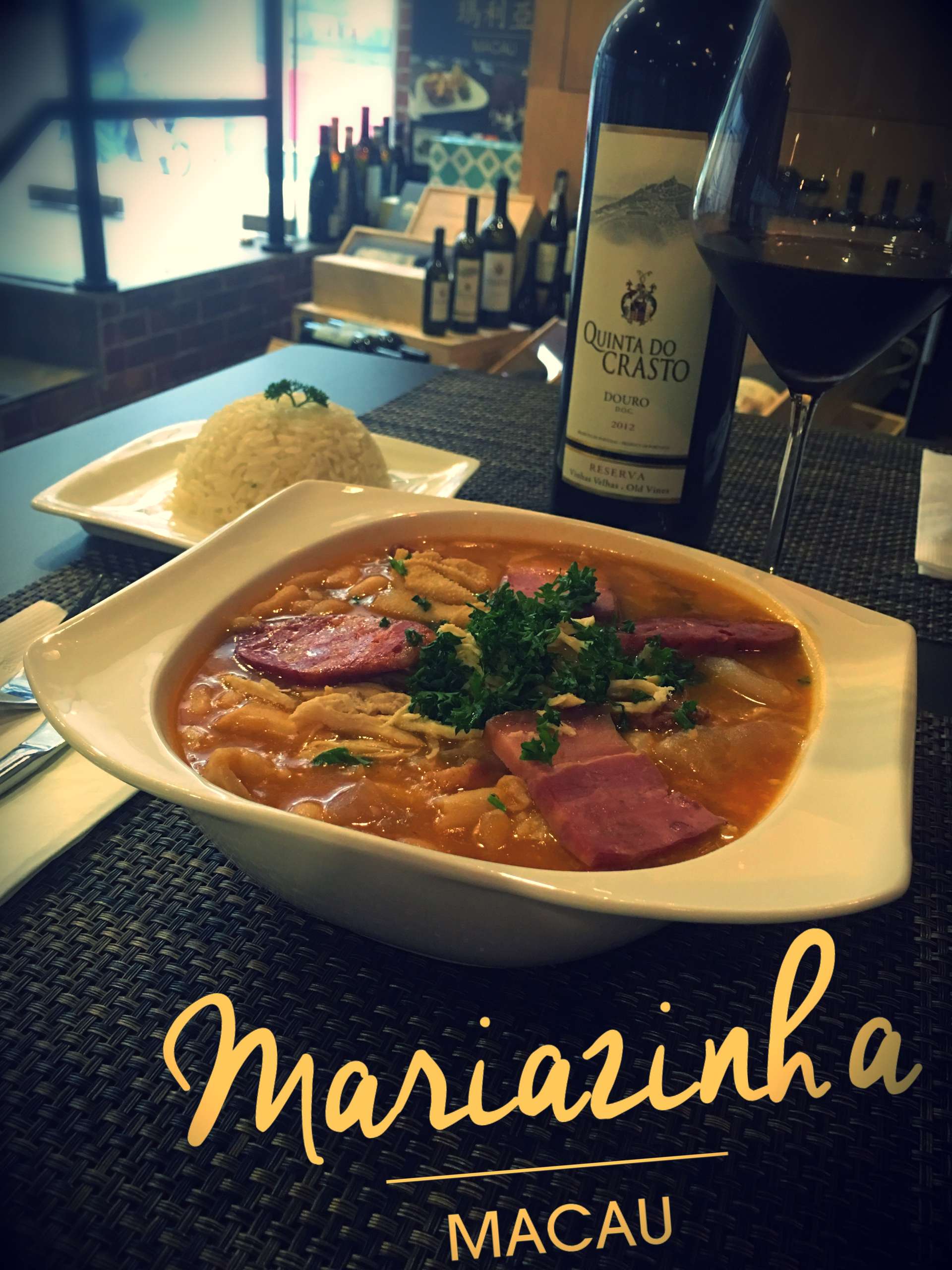 Tripas à Moda do Porto (Tripes, Porto style)
A dish that is proudly presented as Porto's one and only. More than food, this dish is a symbol of Porto generosity. According to the history of the city, when soldiers were preparing their ships to conquer Ceuta in 1415, people of Porto were asked to donate supplies to stock the Portuguese navy and they did to such an extent that all that was left to eat was tripe. A mix of stewed beans, carrots and tripe, nowadays it also has meat and chouriço and is served with white rice.
Mariazinha 8 Rua do Monte, Macau, +853 2835 7558, www.facebook.com/Mariazinha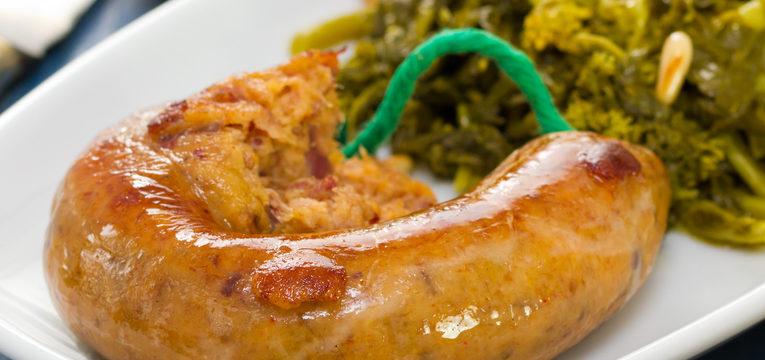 Alheira
It's considered the king of sausages but this is not similar to any others you may have tried. Alheira is made with meats other than pork, usually veal, duck, chicken, quail or rabbit, and bread. Its crunchy skin makes your mouth water. The sausage is traditionally grilled or roasted and served with boiled vegetables, although it is very common to find them fried and served with chips or rice and a fried egg. History says this dish was invented by the Jews of Portugal, who were given the choice of either being expelled from the country in 1497 or converting to Christianity. Those who converted but secretly retained their beliefs avoided eating pork, forbidden in Judaism. They made this recipe hiding in the sausage using poultry meat instead of pork. The recipe later spread amongst Christians. Alheiras are typically associated with the city of Mirandela, the regions of Beira Alta and Trás-os-Montes are also famous for their alheira.
In Portuguese Food 86 Rua Correia Da Silva, Taipa Village, +853 2857 6700, www.facebook.com/in

Salada de Polvo (Octopus Salad)
Octopus is a very common dish on Portuguese menus and it can be found in almost every restaurant in Macau. But forget about an octopus salad with tomato and lettuce, the octopus salad at Café Ocean Corner is nearly identical to the original Portuguese recipe: a green-vinegar based sauce, with thinly sliced capsicum and onion, parsley and olives, perfect for an appetizer or a quick meal.
Café Ocean Corner 203–205 Avenue dos Jardins do Oceano, Taipa, +853 2881 1822, www.facebook.com/Café-Ocean-Corner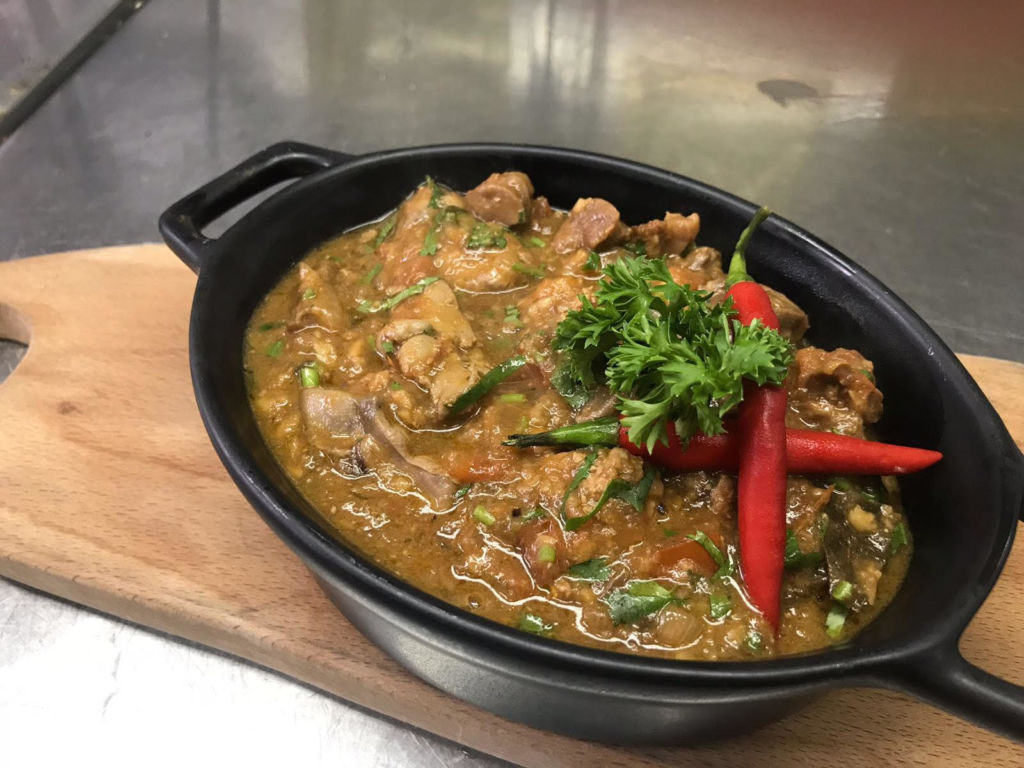 Pipis
In the very traditional Portuguese way, nothing that can be eaten is wasted. And in the Portuguese recipe book, there are many different ways of cooking things that are not often seen as food. "Pipis" is a good example. Literally meaning "giblets"—the interior of poultry—this recipe is commonplace in many "tascas" (small cafes) across Portugal, but now you can also find it in Macau. Delicious morsels with such a yummy sauce you—will cry for more. We recommend the pipis at In Portuguese Food.
In Portuguese Food 86 Rua Correia Da Silva, Taipa Village, +853 2857 6700, www.facebook.com/in
Tags
Related Posts