In Macau there are so many restaurants – the culinary opportunities are endless and every day a new dining experience is available to try. However, one that is hard to come by is Huaiyang cuisine, one of the four major national fares of China. So when we heard this exclusive cuisine was coming to Galaxy Macau we were over the moon.
Starting from July 23, Galaxy Macau is giving guests the exclusive chance to discover the superb flavors of this wonderful historic cuisine. In collaboration with Huaiyang Master Chef Ju Chang Long and gastronomist Shen Hong Fei, Galaxy Macau's culinary team will bring the art of Huiayang gastronomy to the tables of Festiva, Lugang Cafe and The Noodle Kitchen. There will be incredible dishes such as premium fish maw, fresh blue yabbies (crustaceans) sourced from South Africa and seasonal baby hairy crabs.
HISTORY
Huaiyang cooking has its roots in the ancient city of Yangzhou, near China's East coast. Yangzhou and its surroundings were once one of the most prosperous areas of the country. With a warm climate and fertile soil, it is a rich area with a variety of vegetables and rice. With fresh ingredients, exceptional chefs, an abundance of elaborate cooking methods, and respect for natural flavors, the local gastronomy was elevated to one of the best cuisines in China.
The importance of Huaiyang cuisine to the modern history of China is undeniable. Since the founding of the People Republic of China, it was the choice for National Day banquets and other state banquets, and it remained such until 1954. Evolving and taking in new techniques and technologies whilst balancing tradition and new trends, Huaiyang has always been a prestigious cuisine.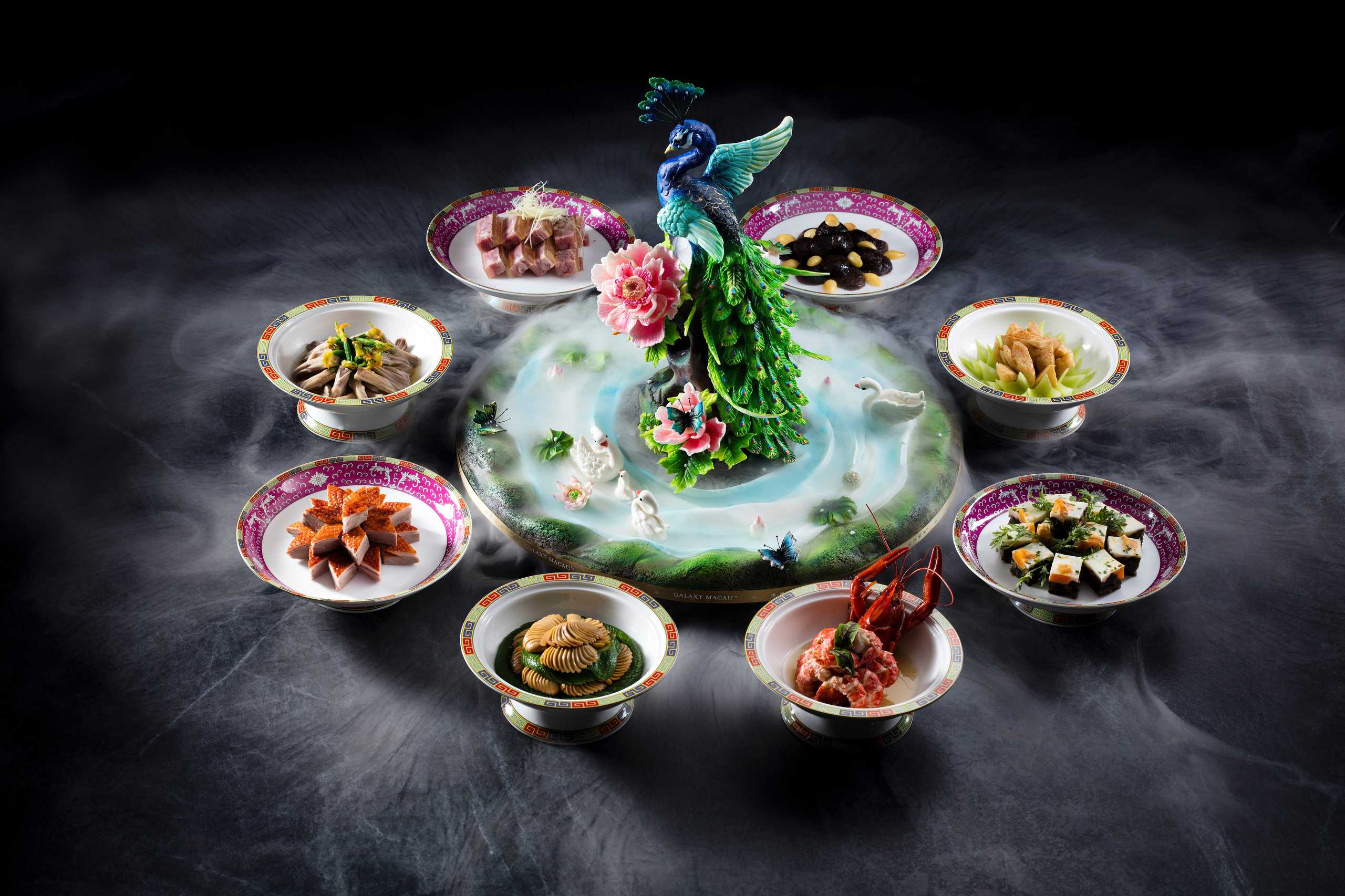 CONCEPT, COOKING METHODS, AND FLAVORS
Huaiyang cuisine is about preserving and emphasizing the original flavor of the ingredients. Chefs tend to retain original flavors – they don't cover them with spices or weaken their flavor with sauces.
Huaiyang food tends to be slightly sweet and rarely spicy. The seasoning is light and used mainly to enhance the natural flavors of the main elements. There is an exception, though – Chinkiang (or Zhenjian) vinegar is sometimes added which has a rich, smoky flavor and just a hint of sweetness.
Preparation methods are rather elaborate. The Huaiyang approach is known for precision when it comes to duration and degree of heating. Stewing, braising and steaming are used to awaken the food's natural flavors. Stewing is especially popular, particularly the "red" cooking method (food is stewed gently with stock and soy sauce). Frying is less common unless it's a quick process that helps to conserve the original taste as much as possible.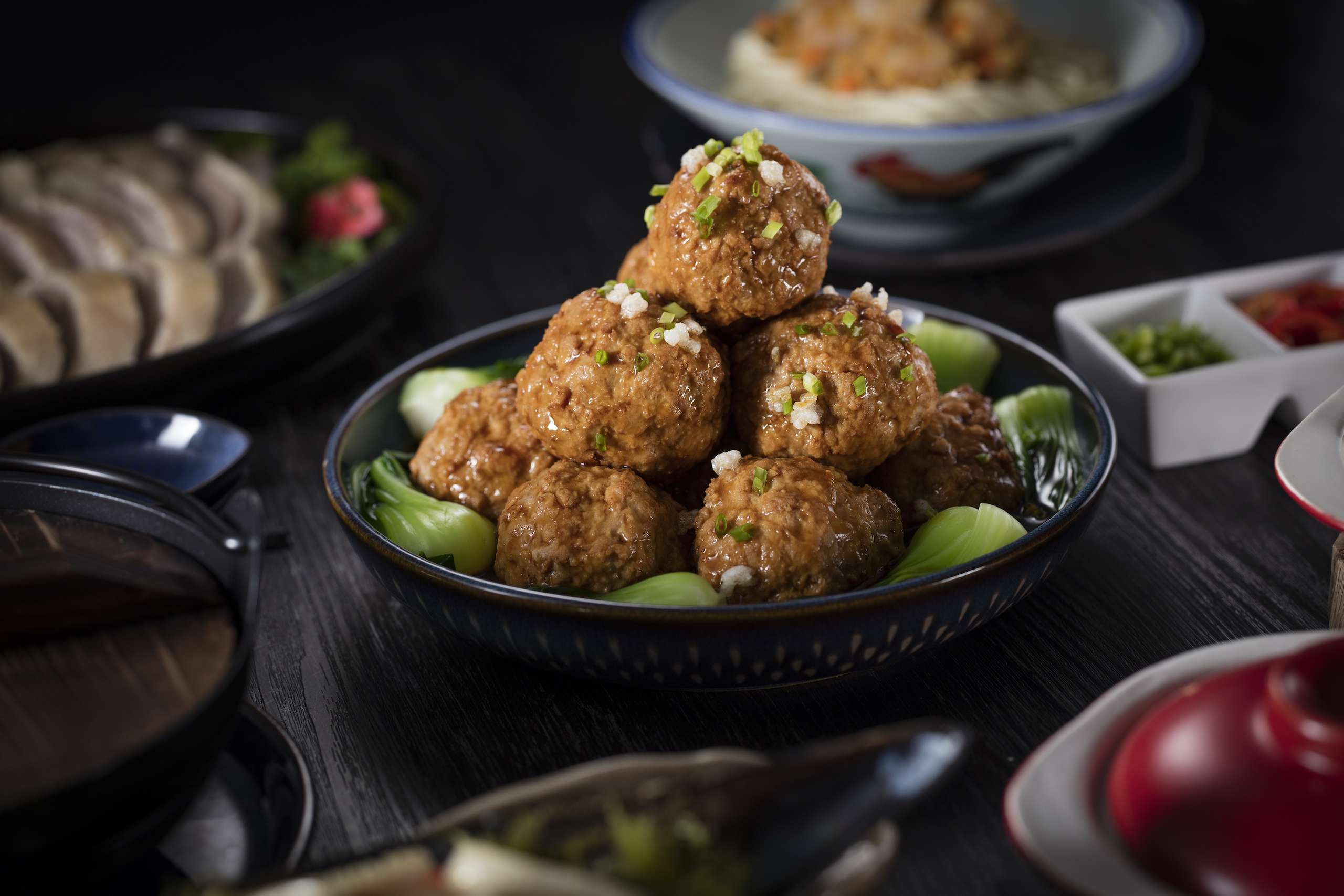 Meticulous slicing and cutting techniques are used in Huaiyang cooking. Often the taste of the meal significantly depends on how the ingredients were cut and prepped. For example, they mince pork meat for the Lion Head Meatballs (Braised Pork Meat Ball with Salted Egg), a dish known since the Tang dynasty. To mince the meat a chef uses two large Chinese knives, pounding and cutting it to break down the muscle fiber of the meat, therefore making it softer.
INGREDIENTS AND SIGNATURE DISHES 
Mushrooms, edible fungus, fresh and delicate vegetables and bean curd are often used as Huaiyang ingredients – the fare features a diverse vegetarian palette. The key protein is freshwater seafood and pork, which will be served in Festiva as Steamed Pork Meat Balls with Glutinous Rice, a variation of the legendary Lion Head Meatballs (Braised Pork Meat Balls with Salted Egg). These will appear alongside Grilled Blue Yabbies with garlic, also served in Festiva. Grilling helps to preserve the authentic fresh flavor of this crustacean, while garlic adds a bit of a bold character to the dish.
Some of the best Huaiyang dishes are those prepared with fish, eel, turtle, and crab. Take Baby Hairy Crab, aka "June Yellow Crab", a crustacean which has delicate and tender meat plus creamy and buttery roe. Hairy crab roe, accompanied by egg white and some flawlessly cut melon and stir-fried fish maw makes for a balanced and delectable culinary masterpiece from The Noodle Kitchen. It is incredibly tasty, yet also full of health benefits. Fish maw, a precious traditional Chinese ingredient contains rich proteins, phosphor, calcium and is a great source of collagen.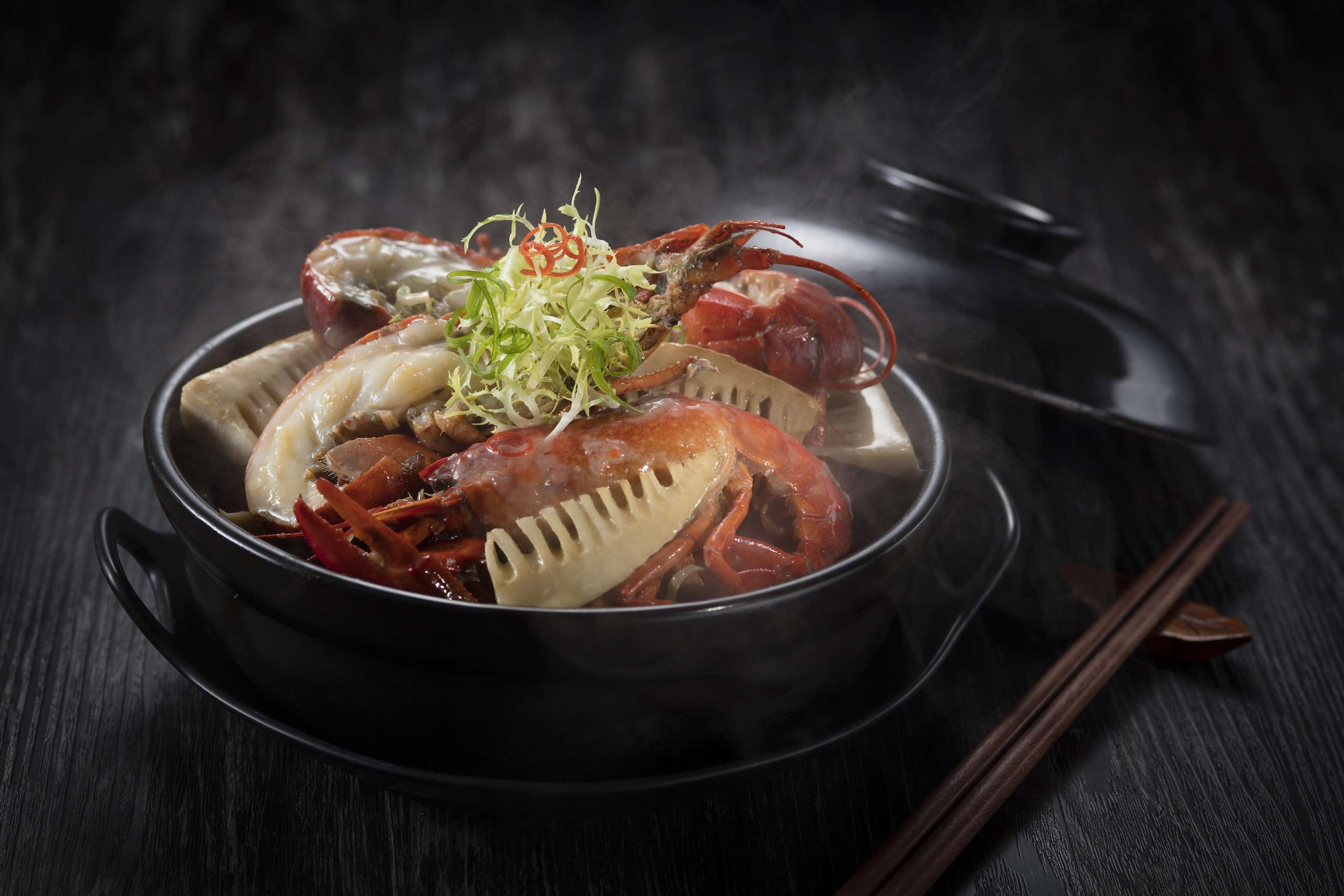 This special cuisine has a strict selection of ingredients and delicacies that varies according to the season. It is all about keeping things as fresh as possible. Since it's all about retaining the natural flavors, freshness is a priority. Stewed Bamboo Shoots with Blue Yabbies, a new mouthwatering course on the menu of Lugang Cafe is a fine example of freshness. Originally from Australia, this crayfish became very popular among Chinese foodies and earned its deserved spot as another notable component of contemporary Huaiyang cooking.
While the cultural background of any cuisine cannot be underestimated, we all know that taste is the key. So enough with all the theories, its time head down to Galaxy Macau and experience the elegant and delicate flavors of Huaiyang for yourself!
---
When: July 23–September 8, 2018
Where: Festiva, Galaxy Macau, G/F, G007
How much:
Monday–Friday: Lunch buffet  MOP $268 per person, Saturday–Sunday MOP $328 per person
Monday–Friday: Dinner buffet: MOP $488 per person, Saturday–Sunday: MOP $528 per person
Reservations: +853 8883 2221
Where: Lugang Café, Galaxy Macau, G/F, G128
How much: From MOP $98
Reservations: +853 8883 2221
Where: The Noodle Kitchen, Galaxy Macau, G/F, G084
Reservations: +853 8883 2221
How much: From MOP $88
Share
Tags
Related Posts