Cha Gordo (Fat Tea in English) is an original Macanese gastronomic tradition. Started in the 20th century, it consists of a feast with different traditional Macanese dishes, a combination of Cantonese and Portuguese delicacies. Before, these were served with hot tea at celebratory occasions like baby birthdays, baptisms or engagement parties. Cha Gordo used to be mostly associated with the upper-middle-class families, where sometimes even Macanese Patois was spoken at the table. It's usually served from 5:00pm to 7:00pm, lovingly referred to as 'Macau's High Tea' time.
The Manor has revamped its Chá Gordo offerings, now with recipes from Macanese chef, Chef Neta. Everyone gets a chance to relive past glory and to taste a good old local high tea. Besides some all-time favorites, The Manor also presents an interesting combination of Portuguese and oriental flavors with spices and age-old dishes. In addition to Macanese delicacies, the menu also includes Chinese dim sum classics such as BBQ pork buns, pork siu mai, and local favorites such as maltose cracker sandwiches. To round off the culture-crossing meal, guests can choose to sample minchi, a Macanese home-style dish, or lacassá (rice vermicelli with prawns and BBQ pork) served at their table.
The menu features a mixture of savory and sweet dishes, including chilicote (fried minchi beef and pork pastries), chilicote-folhas (pork and balichão steamed dumplings) and pãozinhos recheado (crisp fried mini bun, curried minced meat). Guests can also enjoy traditional desserts such as pudim molotof (Portuguese egg white cake), bagi (coconut rice pudding), Bolo de Chocolate (Portuguese chocolate cake), ladu (coconut, soya and palm sugar cake), as well as Macao's signature drinks xarope de Figo (homemade fig syrup) and xarope de Agrião (homemade watercress syrup).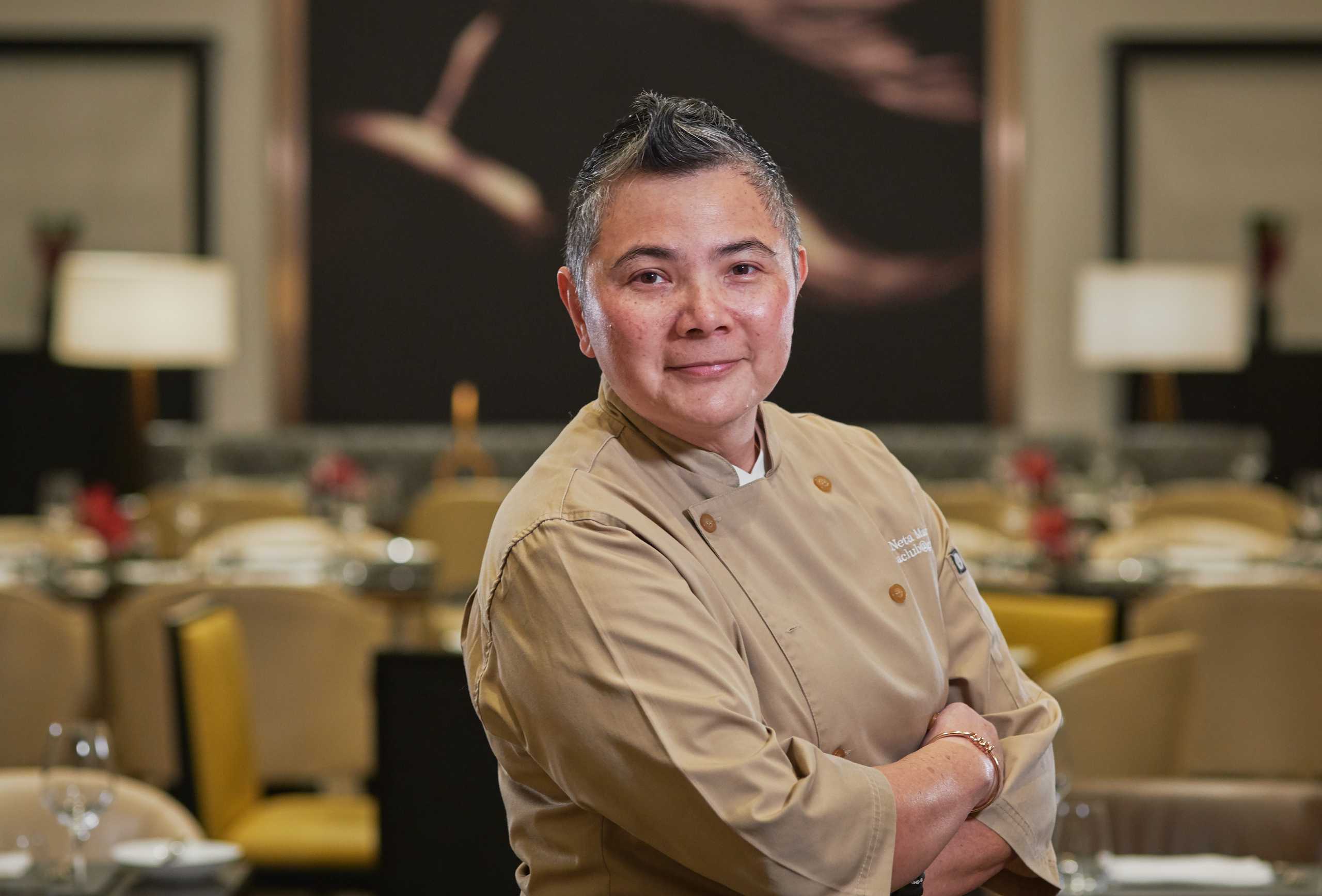 Macanese and Portuguese food Chef Antonieta Manhão–known as Neta–did a residency at The Manor to teach its staff the true ways of Macanese cuisine. According to her, it can be difficult to teach young chefs such an ancient art but she is also proud of their achievements and final results. The recipes? Well, those come from her family and some lost pages from around the house. Grab it sooner than later, we say!
The restaurant's decor is modern but with Chinese influences and that complements the food served. The price is MOP $148 per adult and MOP $100 per child.
MUST-TRY
Lou Ba Kou (Cantonese turnip cake): The Manor's turnip cake is as amazing as the ones cooked at some of the best local yum cha restaurants in town. Don't miss it.
Chilicote: Looking like a typical turnover, this delicacy is not stuffed with shrimp paste, but minced meat instead. The crunchy outside goes very well with the tasty insides, making Chilicote an interesting culinary experience.
Milk Bebinca: The Manor's milk bebinca is a good way to complete this dining experience. It smells and looks like a typical crème brulée, only with a hint of coconut. Surprising, indeed.
The drinks: You will be amazed with all the made in Macau drinks The Manor serves! From homemade watercress and fig syrup drinks, to fresh peppermint and fruit teas, there is an array of beverages for everyone's tastebuds.
---
The Manor serves Cha Gordo at Veranda every Saturday from 3:00pm to 6:00pm
The Manor 1st floor, The St. Regis Macao, Cotai Strip, Taipa, Macau +853 8113 2777, www.themanormacao.com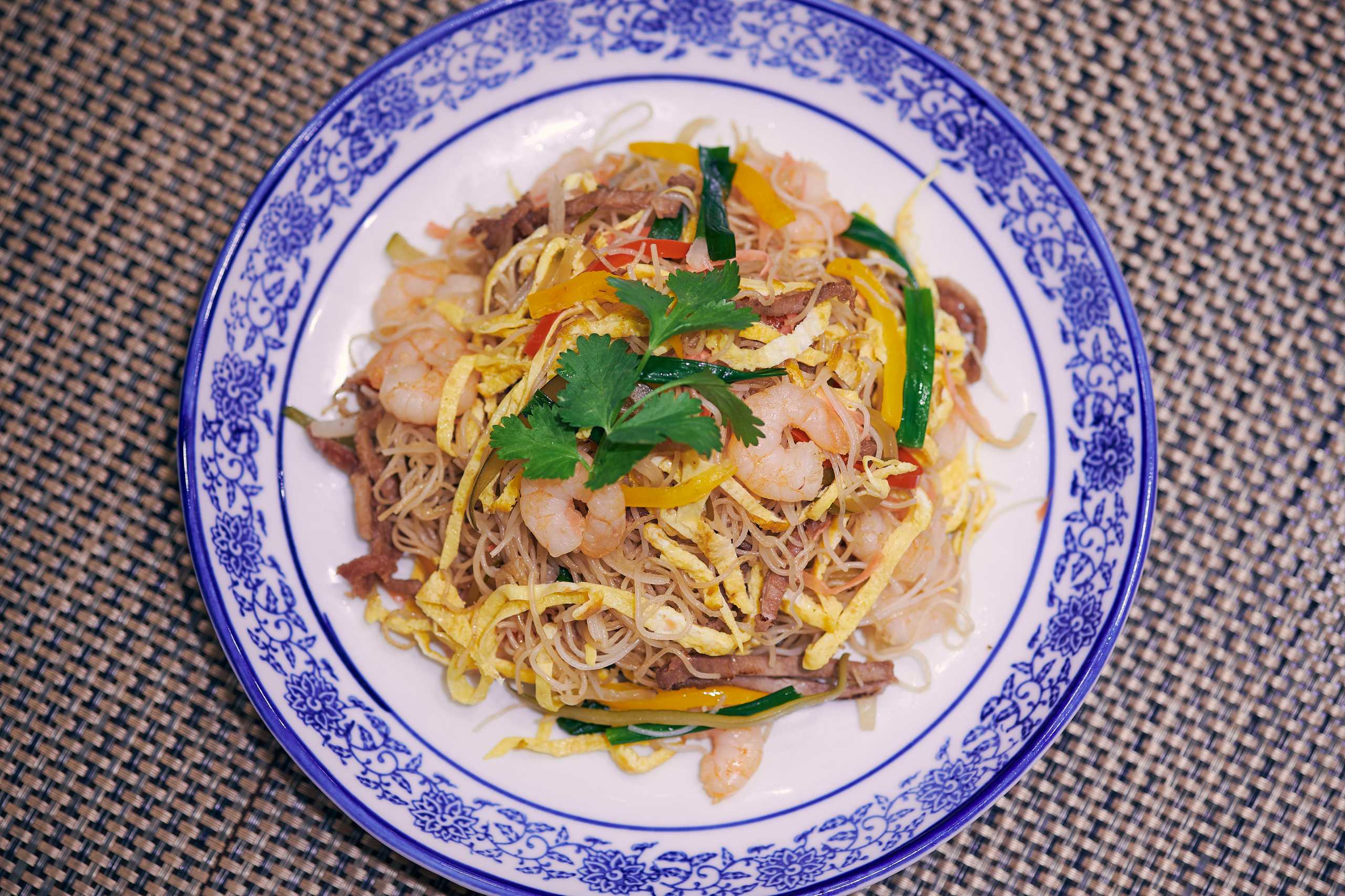 Brought to you in partnership with The St. Regis Macao, Cotai Strip
Tags
Related Posts