Being hailed as "Best Italian Chef in Asia"–Chef Umberto Bombana has created a unique menu with Chef Massimiliano Alajmo who is cooking in Asia for the first time. This is an honorable visit–Chef Alajmo is the record holder of being the youngest chef to ever be awarded three Michelin stars, at the 28 in 2002.
Chef Alajmo possesses a creative mind, but his dishes are traditional. Like Chef Bombana, he respects fine ingredients to the fullest. Both chefs also enjoy visiting farms, factories, and food producers to understand their products and how to best use them. Their shared value brings the two legendary chefs together for a like-minded collaboration.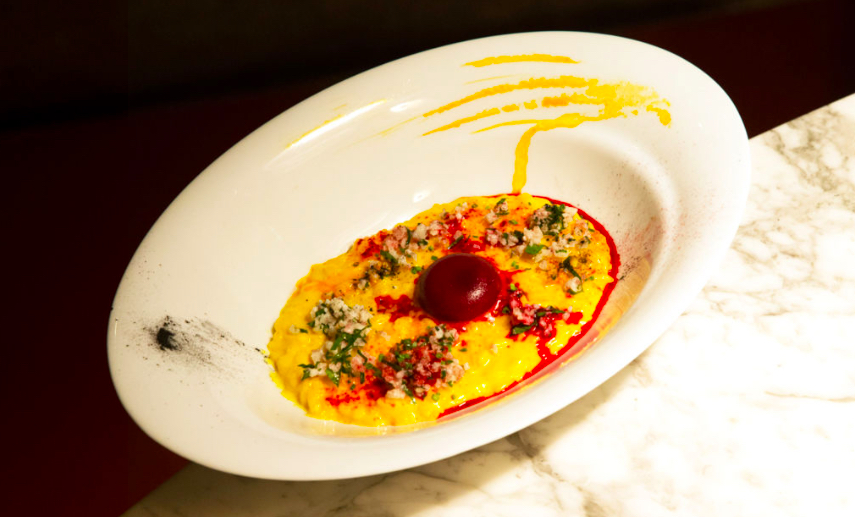 Don't miss the one-night opportunity at the finest restaurant of Galaxy Macau, 8 1/2 Otto e Mezzo BOMBANA, the two masters will be presenting an 8-course menu featuring Chef Alajmo's Saffron Risotto with Eel and Beetroot and Chef Umberto's Roasted Roe Deer Loin with artichokes and Melanosporum black truffle.
When: Thursday, January 11
Where: 8 1/2 Otto e Mezzo BOMBANA, 1031, 1/F, Galaxy Macau
How much: MOP $2,988 per person (food menu), additional MOP $600 for exclusive wine pairing
For bookings please call +853 8886 2169, book online or visit Galaxy Macau webpage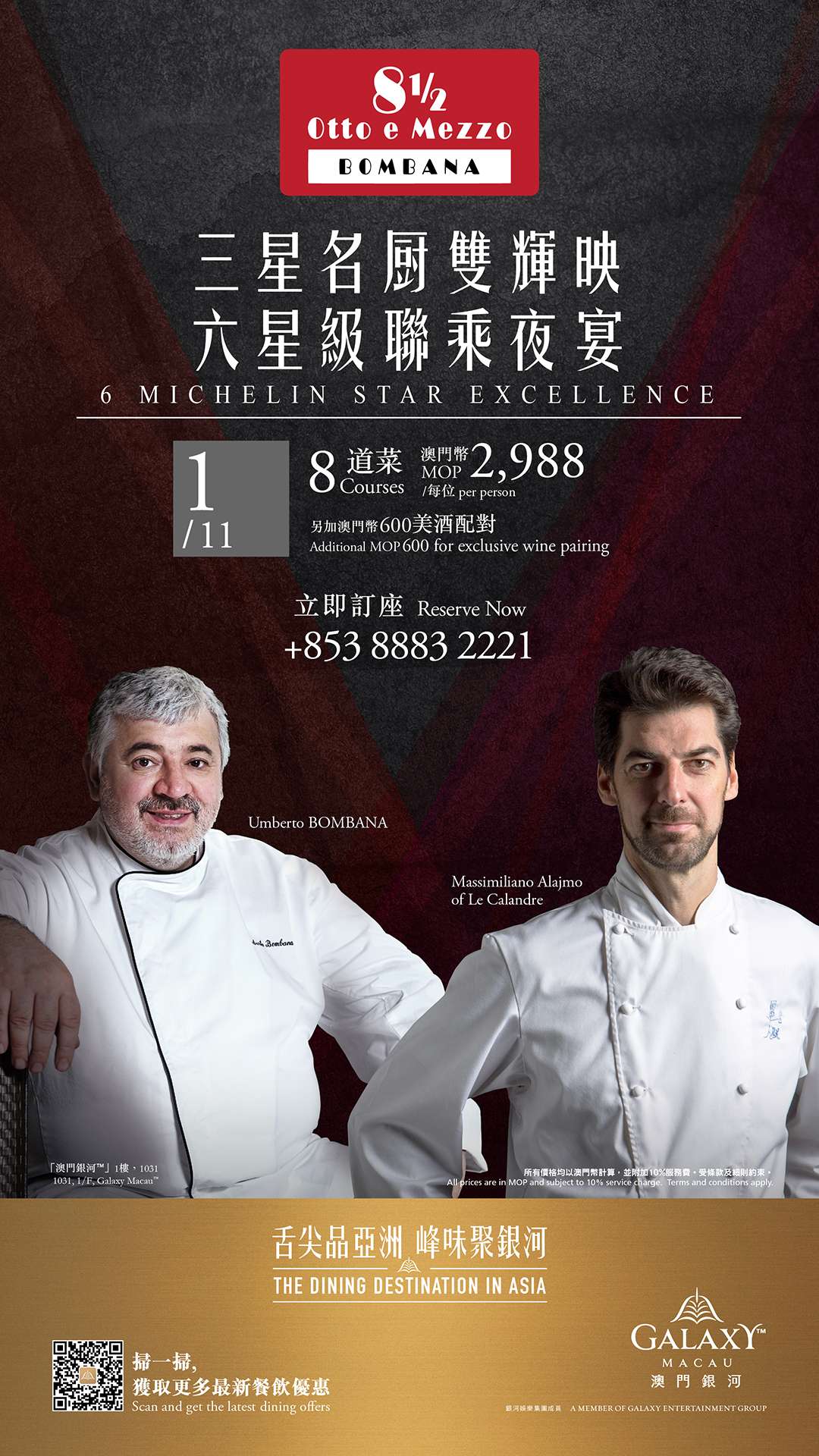 Share
Tags