Spending this summer at home could be an adventure in expanding your creativity! This summer, MGM is presenting to town a vivid array of art exhibition and making, parent-child activities, culture tourism experiences, and other exciting activities to inspire guests of all ages through all five senses. Everyone is invited to experience these creativity-packed activities, learn something new while having a blast with your loved ones.
Multi-Dimensional "Sino-Portuguese Cultural Tour"
(See featured image above)
Macau is home to some unique charms of both Chinese and Portuguese cultures. Cohering Macau's cityscape, the architecture style of Grande Praça at MGM Macau is also intertwined with some very Portuguese architectural features. From July 7, the "Sino-Portuguese Cultural Tour" will start leading guests into a journey of Sino-Portuguese aesthetics filled with art, architecture, music, gastronomy and craft at MGM Macau.
The experience begins with a guided tour, where guests will be toured around the hotel starting from Grande Praça, a miniature of Lisbon, to get an insight into the Sino-Portuguese history and culture through architecture wonders, and most importantly discovering a handful of romantic photo-taking spots along the tour.
Guests may transform themselves to craft artisans in the series of crafting workshops, where they create their masterpieces and fully experience traditional Portuguese arts and crafts while enjoying Macanese style afternoon tea to draw a perfect ending to the experience.
When: Sino-Portuguese Cultural Tour – July 7–December 31, 2020
Macrame Experience (Keychain Making) – 3:00pm–4:00pm and 5:00pm–6:00pm, Weekends, August 9, 15, 16, 22 and 23, 2020
Mini Embroidery – 2:30pm–4:30pm, September 26 and 27, October 3 and 4, 2020
Portuguese Tile Painting – 3:00pm–4:00pm and 5:00pm–5:00pm, Saturday and Sunday, December 12 and 13, 19 and 20, 2020
Where: Grande Praça, MGM Macau, Avenida Dr. Sun Yat Sen, NAPE, Macau
How much: Sino-Portuguese Cultural Tour – Free admission
Macrame Experience (Keychain Making) – MOP $188
Mini Embroidery – MOP $288
Portuguese Tile Painting – MOP $188–388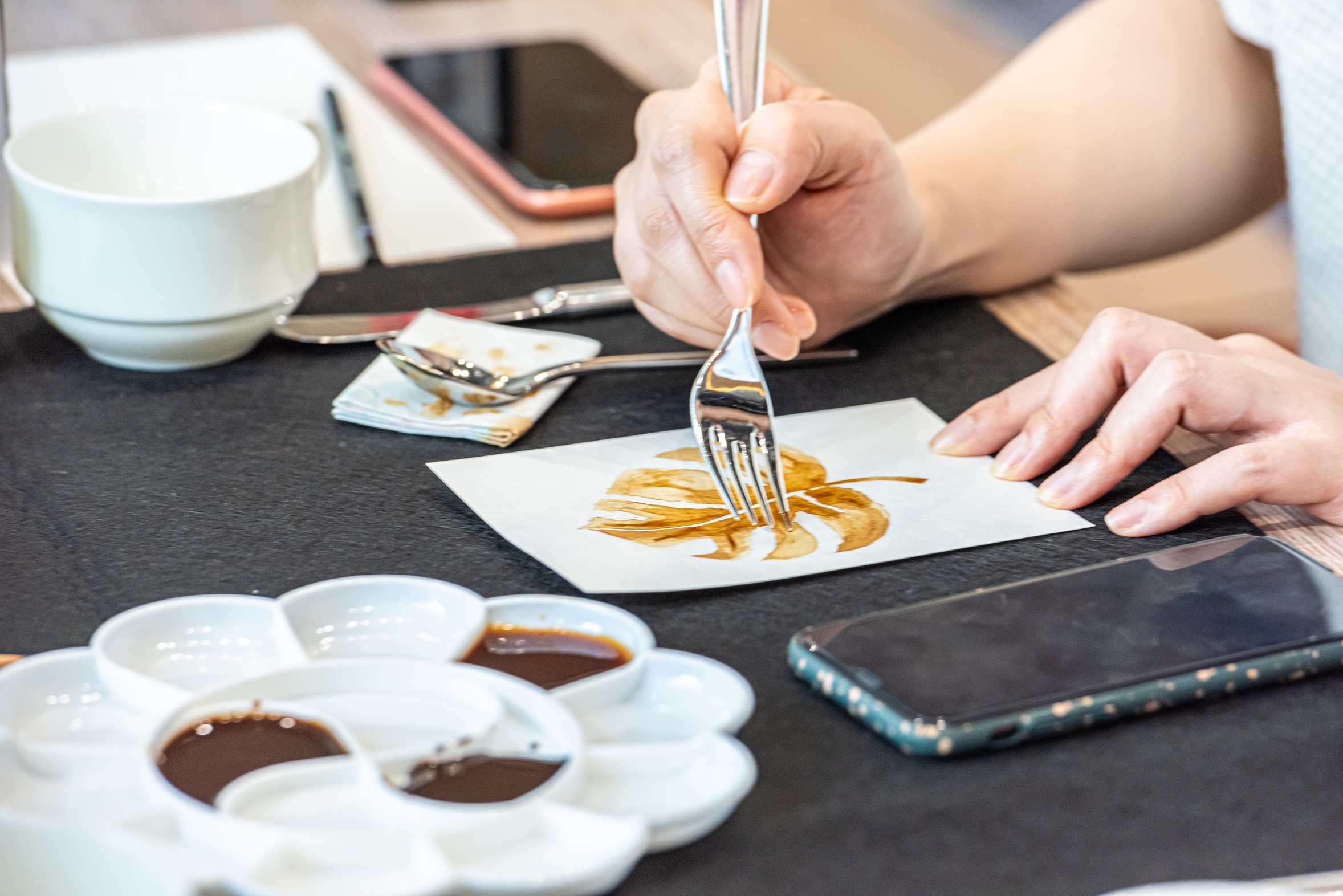 'M Art x Brewtiful Creativity – Explore Art with Coffee
Designed to stimulate conversations on aesthetics and creativity, the brand-new space at MGM Cotai, 'M Art, is the perfect platform to encourage exchange between cultural and life enthusiasts of different backgrounds and ages. 'M Art will launch its very first series, the "Brewtiful Creativity", to promote the beauty of Chinese traditional ink painting to guests in a playful and contemporary manner. Leading the line-up is "Brewtiful Fun', a collaborative workshop with local artist SKIC Cheok, where participants will be creating their very own postcard using coffee as the medium and Chinese traditional landscape painting techniques, along with the insightful instructions provided by the artist. MGM is also joining hands with Fuhong Society of Macau to introduce another workshop, the "Brewtiful Upcycle. Participants of the workshop will create eco-friendly handcrafted soaps and tie-dye tote bags using recycled coffee grounds. All revenue of this workshop will be donated to Fuhong Society of Macau for supporting their artistic skills development training and services for people with disabilities.
'M Art also showcases paintings by artist Chloe Ho, one of the artists under MGM Chairman's Collection. Chloe's works depict the liveliness of nature through splashes of coffee and strokes of ink. Not only the works demonstrate the artist's comprehension of Chinese culture, but they are also at the same time expressing her personal energy and the contemporary interpretation of this traditional medium.
When: Brewtiful Fun – 3:00pm–4:30pm, Weekends, July 11 and 12, 25 and 26, August 8 and 9, 22 and 23, 2020
Brewtiful Upcycle – 3:00pm–4:30pm, July 18 and 19, 2020
Where: MGM Cotai, Avenida da Nave Desportiva, Cotai
How much: Brewtiful Fun – MOP $268
Brewtiful Upcycle – MOP $280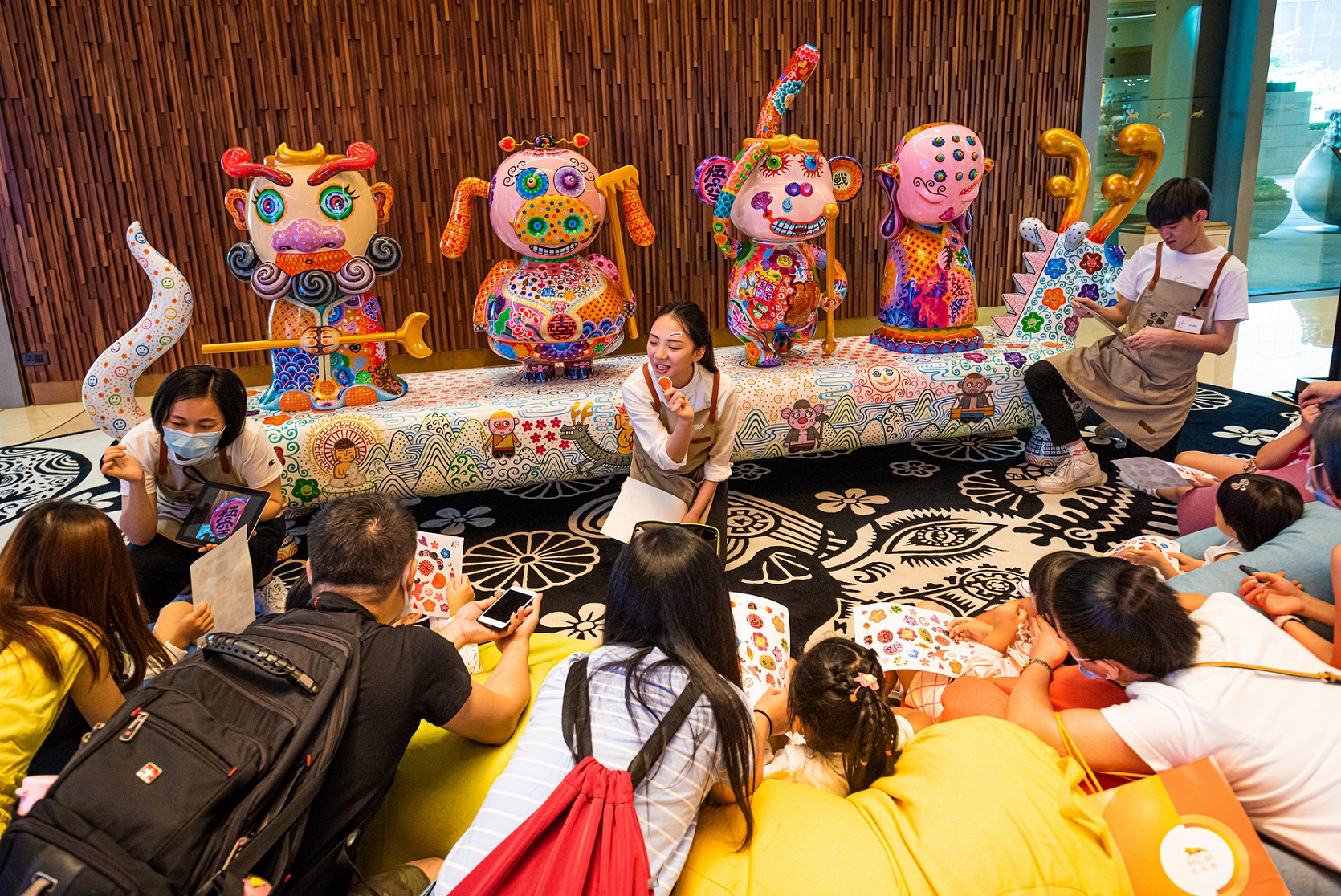 Kids Imagination
"Everyone is an artist at MGM". Adhering to this belief, the "Kids Imagination" activity series hopes to inspire kids to be bold with their creativity and borderless imagination, bringing out the infinite possibilities in art through fun parent-child activities, here at MGM Cotai. "1,2,3 Rock Paper Scissors" is an interactive activity where kids aged at five or above get to create traditional Chinese landscape ink painting scrolls by playing the game Rock Paper Scissors. Using paints ground from coffee grounds, they will be exposed to the art of Chinese ink painting with their parents in the workshop, and will also be able to enhance their communication skills and their understanding of team spirit.
Another parent-child workshop, "You are Monkey King" features storytelling, group games, role-play and creative improvisation. Kids aged at three or above will get to learn about the Chinese literary classic "Journey to The West" through the vivid patterns on the contemporary artwork of elaborated from the classic, "Journey to The Great West" by artist Hung Yi.
When: 1,2,3 Rock Paper Scissors – 4:30pm–5:30pm (weekdays), 12:00pm–1:00pm (weekends), July 15–September 6, 2020
You are Monkey King – 2:30pm–3:00pm, July 15–September 6, 2020
Where: MGM Cotai, Avenida da Nave Desportiva, Cotai
How much: 1,2,3 Rock Paper Scissors and You are Monkey King – MOP $100 for each activity
For more information, call +853 8802 3833 or send an email to [email protected]
Tags
Related Posts