From comfort food to fine dining and everything in between, dining in Hong Kong is truly unlike anywhere else in the world. We are truly spoilt for choice. This June, our latest picks include new restaurants to watch out for, impressive menus, and sweet treats to complete your dining adventure in Hong Kong. Make sure to include these dining spots on your calendar!
PANO
(Featured image above)
We were recently invited to one of the most anticipated restaurant openings in the city. Located in the West Kowloon Cultural District, PANO presents Asian French cuisine that will captivate your tastebuds. Enjoy the stunning views of the Victoria Harbour while surrounded with sheer sophistication from the vibe to the plate.
A must-try is the "Celebrity Tasting Menu" that offers a glimpse of true culinary expertise blending the best of both worlds and by that we mean Asia and France. The ten-course menu is priced at HKD $1,188 but if you prefer a shorter seven-course menu, it's priced at HKD $888. The French gourmet dishes have been carefully crafted by Chef Ken and echo his extraordinary cooking skills and unique dining concept. Enjoy an unforgettable evening at this new hotspot for something different than your ordinary night out.
PANO Unit 1F-01, 1/F, and Rooftop, 24-26 Museum Drive, Art Park, West Kowloon Cultural District, Kowloon, Hong Kong, +852 2361 9600, lubuds.com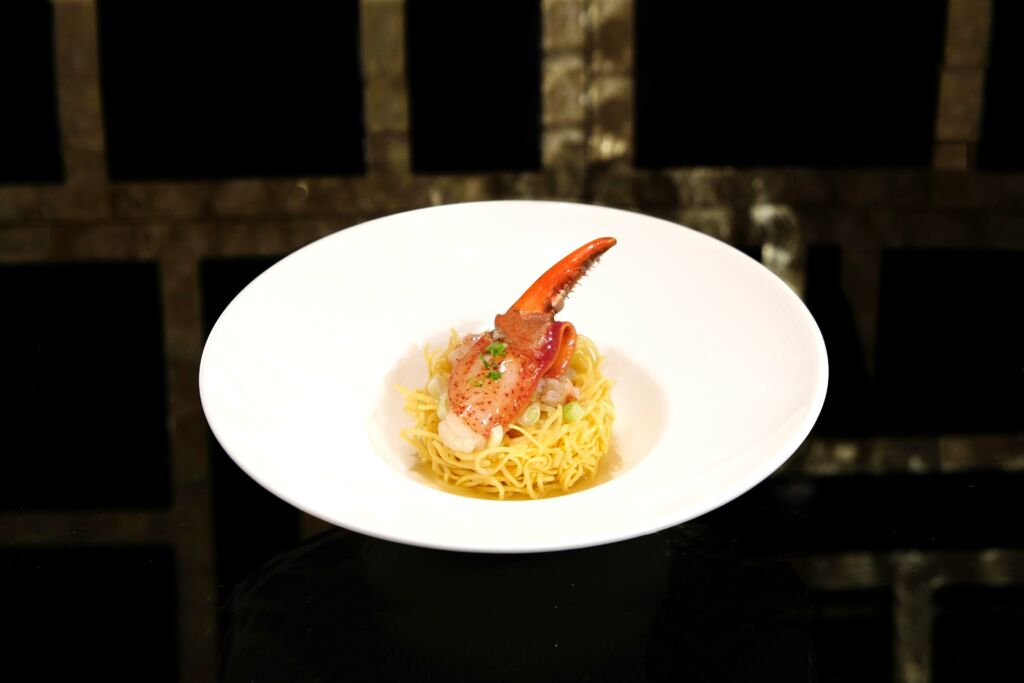 Ming Court 
Michelin-starred Cantonese restaurant Ming Court presents a savory lobster gourmet menu with a series of exciting delicacies that's available from now until June 30, 2020. Executive Chef Li Yuet Faat has meticulously curated the menu by sourcing premium ingredients like Boston lobster, fish maw, and Australian Wagyu beef for an authentic Cantonese cuisine experience. It's available daily from 6:30pm to 10:00pm. For something even more special, enjoy the five-course lobster gourmet menu at the special price of HKD $698 per person. You can also opt to add a supplement of HKD $238 to enhance the dining experience with two glasses of wine. Feast on delicacies such as the fresh lobster claw, Chinese hua diao rice wine, egg white, steamed and lobster in crispy egg noodle, and superior soup.
Ming Court Cordis Hotel 555, Shanghai St, Mong Kok, Hong Kong, +852 3552 3028, www.cordishotels.com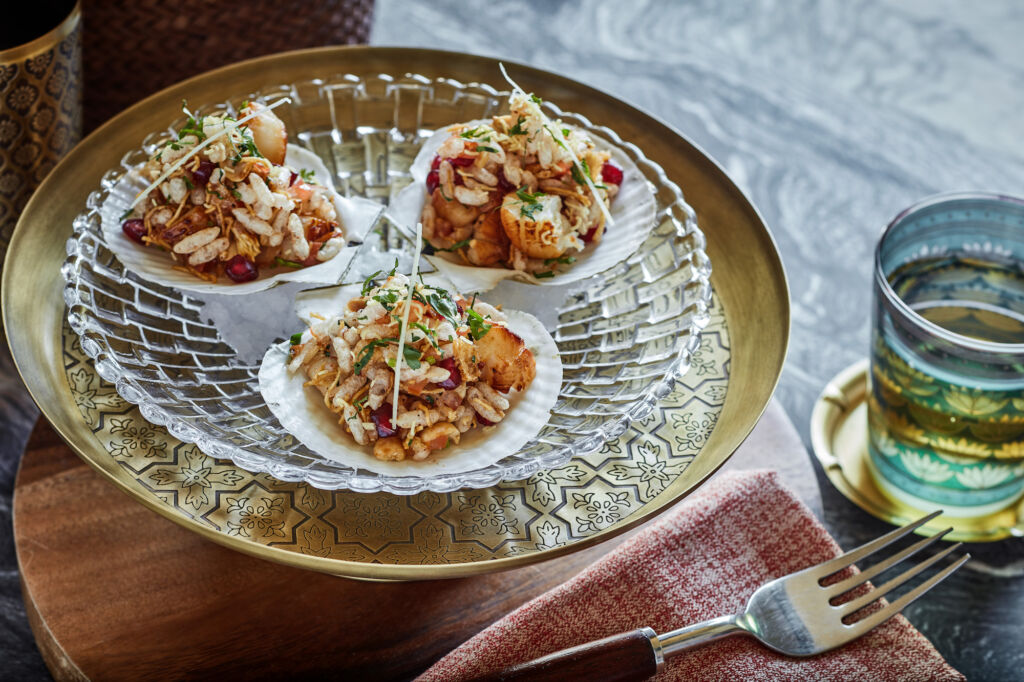 CHAAT 
Missing the spice and delicious dishes of India, head to Chaat at Rosewood Hong Kong where you'll be transported to the exotic destination through your palate. The newly launched Chaat joins tapas-inspired restaurant Bayfare Social and American charcoal-grilled meat specialist HENRY within the city's hottest gastronomic social hub on level five of Rosewood Hong Kong. Taste the sumptuous flavors that include hearty homemade paneer cheese and pav bhaji. Chef de Cuisine, Manav Tuli has utilized a trio of authentic tandoor ovens. The spectacular menu pays homage to the rich and varied culinary lexicon of India's central states and Bombay coast, the northern Punjab and Kerala in the south. You'll also love the warm and vibrant atmosphere that will certainly remind you of India's much-loved social bazaars.
CHAAT Rosewood Hong Kong, Victoria Dockside, 18 Salisbury Road, Tsim Sha Tsui, Kowloon, Hong Kong, +852 5239 9220, www.rosewoodhotels.com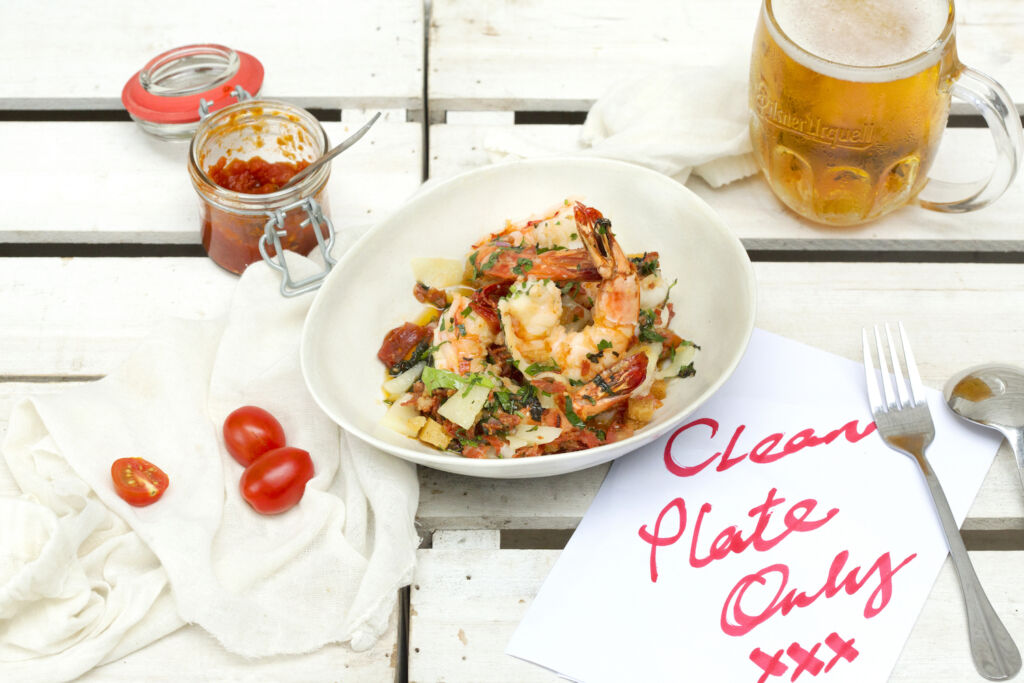 Mamma Always Said 
Bookmark this page for a soon-to-open restaurant called Mamma Always Said. With an all-day menu that's perfect for sharing, you'll find firm favorites such as sandwiches, salads, home-baked goods, and your daily coffee fix that hits all the right notes. Their menu will also be available for pickup and takeaway throughout the day. As the sun sets, you can also hang out at this lovely location and enjoy happy hour and beyond with wines, beers, and cocktails. Their signature cocktails include a speedy pour of the house negroni priced at HKD $65. Executive Chef Corey Riches has curated a menu of his take on international home-cooked recipes including finger-lickin' good homemade X.O fried chicken wings priced at HKD $85, king prawns with chorizo and Manchego priced at HKD $180 and country style ham pressed sandwiches priced at HKD $95. There's something for everyone at this budget-friendly new dining discovery.
Mamma Always Said 42 Peel Street, Central, Hong Kong, www.mammashk.com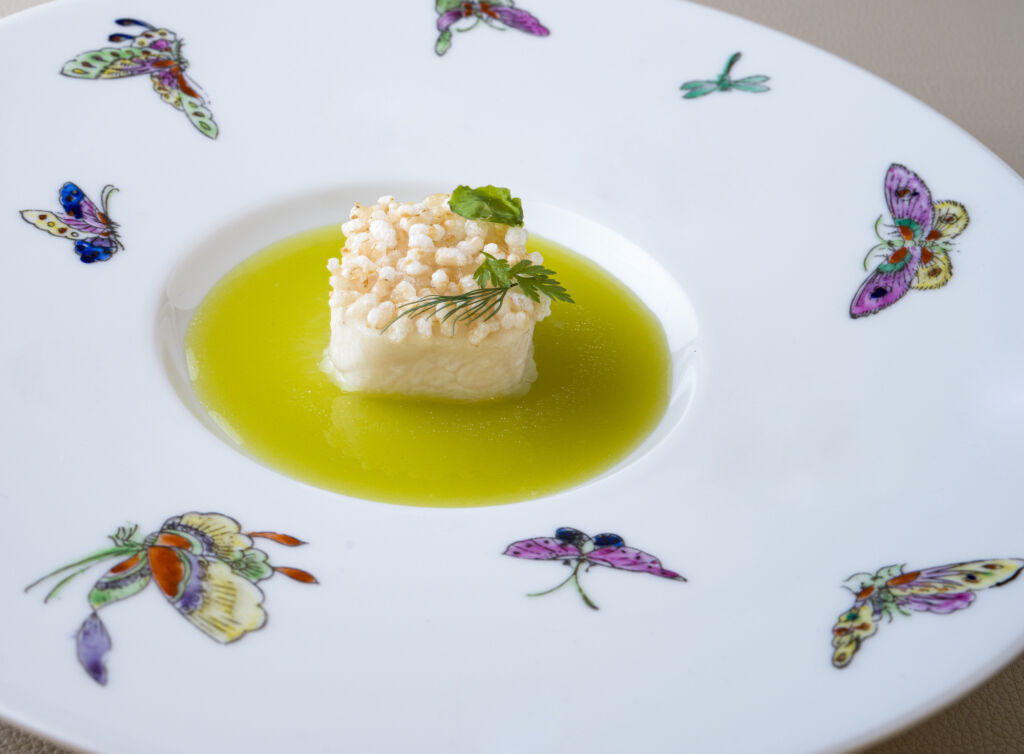 TATE DINING ROOM
Tate Dining Room produces some amazingly decadent dishes, and their current lunch menu offerings look like a definite must-try. Aptly named "An Ode to Rice", it features eight beloved varieties of Asian rice, from the glossy and elegant Japanese koshihikari rice and Vietnamese com tam broken rice, to Taiwanese black rice and beautifully fragrant Thai Jasmine rice. The menu is available every Friday and Saturday during the month of May and June. There's nothing you won't love about the Hong Kong-style char siu barbecued pork with egg on Heilongjiang rice, followed by a dessert of toasted brown rice ice cream with sake kasu souffle. It's priced at HKD $780+10% per guest, the six-course lunch menu will feature refined innovative French-Chinese interpretations of rice–the chosen single ingredient for May and June. There is also an optional sommelier-led wine pairing by Francois Ferrand begin at an additional HKD $480 for three glasses, and HKD $780 for six glasses.
Tate Dining Room 210 Hollywood Rd, Sheung Wan, Hong Kong, +852 2555 2172, www.tate.com.hk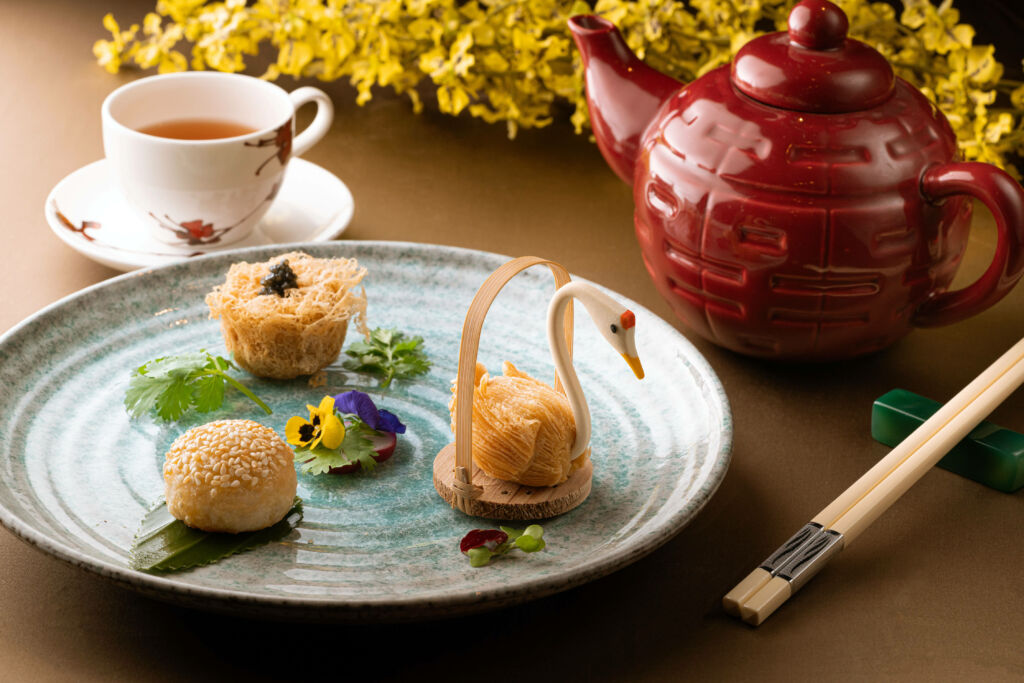 Ying Jee Club
There's no doubt that the menu at Ying Jee Club is a winner all year round. However, the two Michelin star Cantonese restaurant is introducing a new weekend brunch free-flow drinks package for those who want to enjoy more. Between 11:30am and 3:00pm, every Saturday and Sunday, guests can enjoy the special drinks package at HKD $388 plus 10% service charge per head for a two-hour free flow of Delamotte Brut Champagne, white or red wine (sommelier's choice) and soft drinks with any food order. Among the highly recommended dishes include dim sum such as whole abalone puff with chicken, Australia M9 wagyu beef puff with scallion, crispy dim sum in threeway, duck spring roll with mushroom, chive, and scallion, and signature dishes like crispy salted chicken, steamed king prawn with egg white and so much more.
Ying Jee Club 41 Connaught Rd Central, Central, Hong Kong, +852 2801 6882, www.yingjeeclub.hk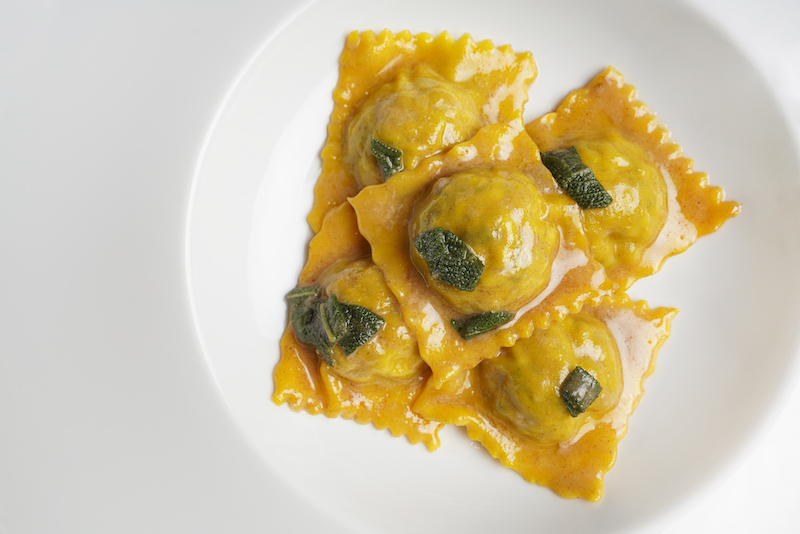 CASTELLANA 
Bask in the tradition of an authentic and heartwarming Italian lunch right here in Hong Kong at Castellana. The restaurant opened in collaboration with Chef Marco Sacco who holds a total of two Michelin stars in Italy is where the produce is directly sourced. This month, Castellana will introduce two re-imagined four and seven-course menus: Marco Sacco Journey Around the World and Castellana Tour of Italy. Bound to be a journey of senses, "Marco Sacco's Journey Around the World" features Capesante e millefoglie di rapa bianca, pan-seared Hokkaido scallops with a terrine of white turnip with milk and citrus sauce; Gnocchi con gamberi e agretti, and a lot of magical creations. It's priced from HKD $1,080 for four-courses and HKD $1,280 for seven-courses.
Meanwhile, the "Castellana Tour of Italy" is priced from HKD $880 for four-courses and HKD $1,080 for seven-courses. It brings a collection of dishes that made Chef Marco Sacco a culinary hero in Italy and beyond. The menu includes seasonal delights such as sandwich di sarde, a pan-fried loaf filled with Adriatic Sea sardines and anchovy cream served with raspberry vinegar gel and a whole lot more. Both menus offer wine paired options that are selected from Castellana's vast and specially curated wine menu. The pairing option offers Italian labels such as Mirafiore Blanc de Noir Alta Langa, Orlando Abrigo Dolcetto d'Alba 2015, Marchesi di Barolo Moscato D'Asti 2018, and more.
Castellana 10/F Cubus, 1 Hoi Ping Road, Causeway Bay, Hong Kong, +852 3188 5028, www.castellanahongkong.com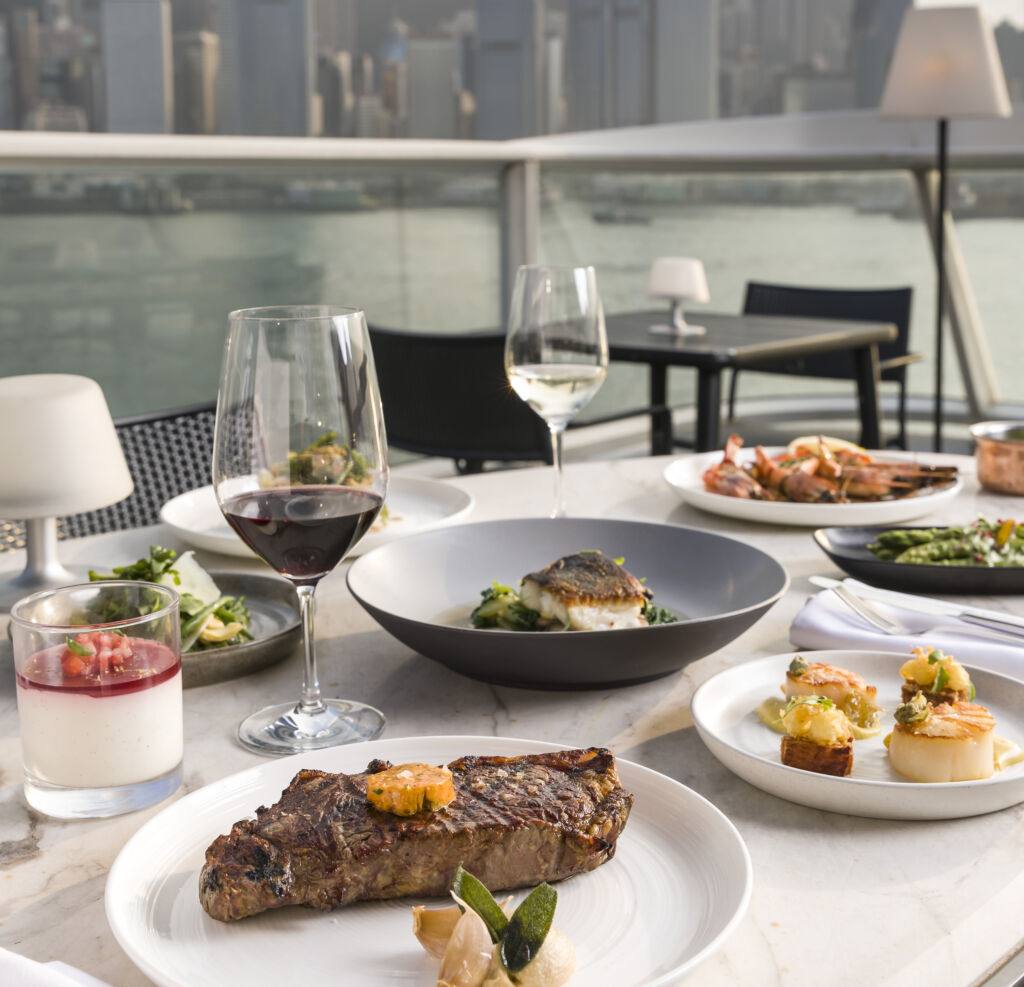 Harbourside Grill
We'll be honest, we first fell in love with this restaurant for its majestic view and location but there's more to it than just that. Situated at the tip of the Ocean Terminal Extension Harbour City, Harbourside Grill delivers a multi-faceted dining experience with excellent service. Whether you're planning pre-dinner sunset drinks, leisurely weekend lunches, or special occasions, their terrace promises to deliver a memorable moment. The restaurant serves up an incredible selection of seafood and poultry dishes, including pan-fried sea bass served with crushed potatoes and lobster bisque. Chef Sablon presents a grill-centric menu laced with French finesse, offering diners a refined culinary experience backdropped by the glittering cityscape. The restaurant's beef range includes U.S.D.A certified premium ribeye from Creekstone Farms and cooked in a Spanish josper grill, a specialist oven that achieves extremely high temperatures, forming an instantaneous crust around the meat while trapping in natural juices to enrich the flavor. Book this stat for a romantic dining date!
Harbourside Grill Shop OTE401, Level 4, Ocean Terminal Harbour City, Tsim Sha Tsui, Hong Kong, +852 2619 9100, www.harboursidegrill.com.hk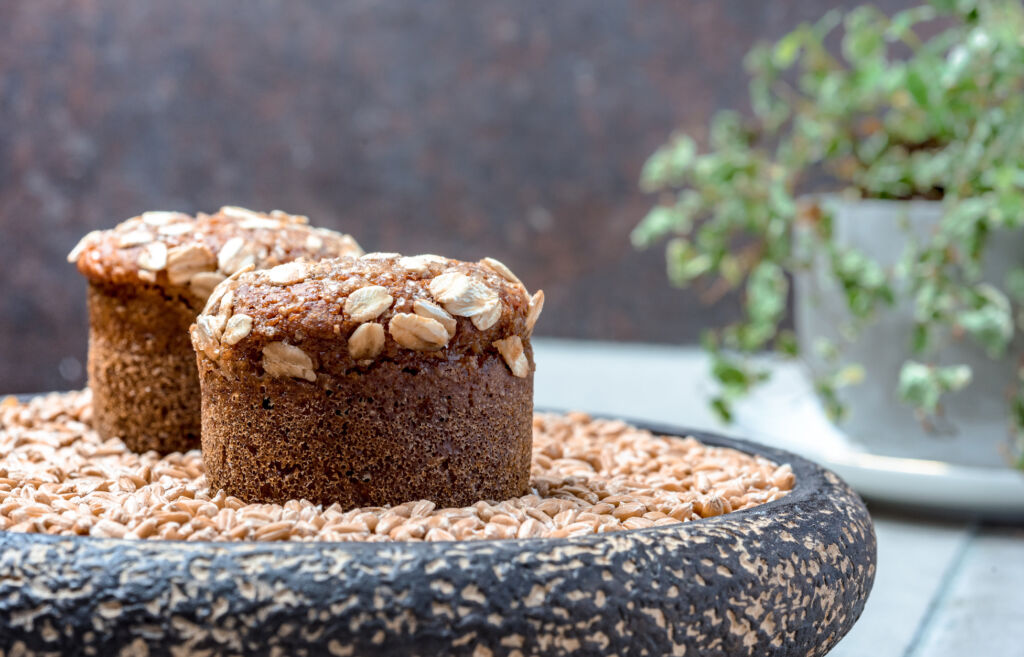 ROGANIC HONG KONG 
It's time to level up our skills after the lockdown and coincidentally Roganic Hong Kong introduces a series of new baking classes on Thursdays, Fridays, and Sundays led by Executive Chef Oli Marlow. Guests may choose between two sessions throughout the day, including a morning (10:00am start) and afternoon (3:00pm start) class. Each workshop will include a three-course lunch with one glass of Simon Rogan's Exton Park Sparkling Wine, and the creation of two iconic Roganic dishes to bake and take home.
Experience a step-by-step demonstration of creating Roganic's signature Irish soda bread and famous apple tart dessert. The famous bread is a crowd pleaser and can be your winning piece at any gathering or affair. Each baking class is priced at HKD $1,000 plus 10% and is inclusive of lunch, a baking class and takeaway of baked soda bread and apple tart, and unlimited coffee and tea throughout the session. Book early so you won't be disappointed!
Roganic Hong Kong UG/F 08, Sino Plaza, 255 Gloucester Road, Causeway Bay, Hong Kong, +852 2817 8383, www.facebook.com/RoganicHongKong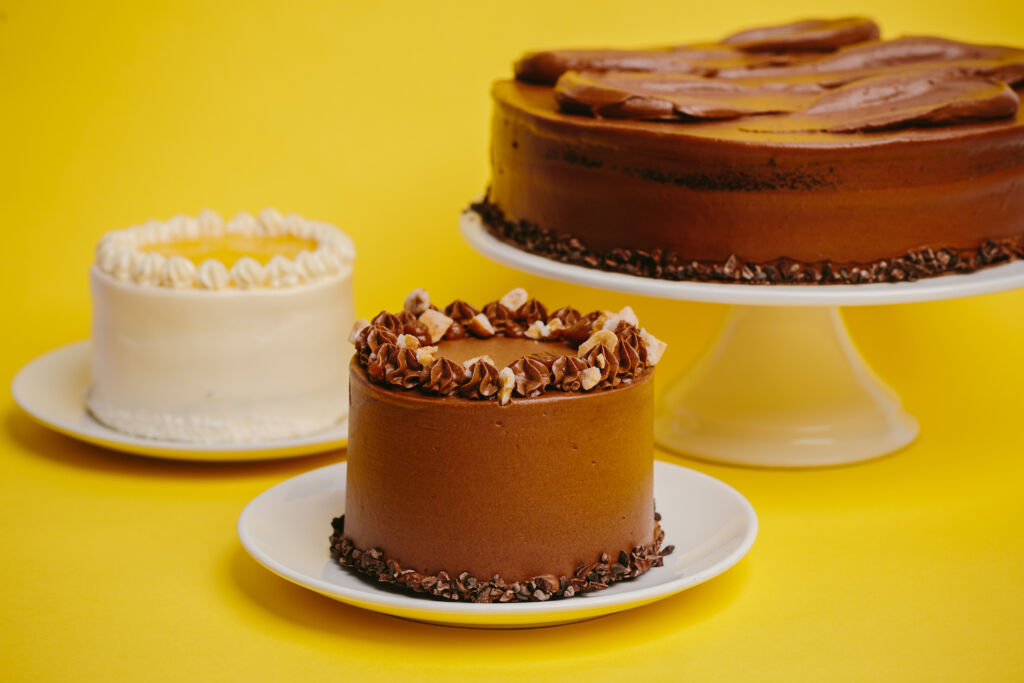 Butter Babies from Butter Cake Shop
You'll never feel lonely with the new four-inch Butter Babies from the Butter Cake Shop. Your all-time favorite cake is available in a smaller size with an equally great taste that has made it one of the go-to cake shops in the city.  There are two Butter Babies to choose from, the Baby Chocolate Peanut Cake priced at HKD $288. The devil's food cake is layered with crunchy peanuts, salted caramel, and chocolate buttercream. Meanwhile, the Baby Carrot Cake is priced at HKD $228. It's a layer of carrot cake with cream cheese frosting and a touch of pineapple jam. It's the perfect treat for anniversary dinners, intimate birthday gatherings, or just you and your bestie making it through another week. Orders can be placed with a required 48-hour pre-order. Indulge in these delicious treats with your precious ones!
Butter Cake Shop 52-56 Staunton Street, SoHo, Hong Kong, +852 2670 2670, www.butterbutterbutter.com.hk
Tags
Related Posts