When you talk about food in Hong Kong, there's every national cuisine you could ever think across around the world. This month, whether you're craving for Chinese, Italian, French or Mexican food, we've got you covered with the best dining deals around town. Bon Appétit!
Madame Ching 
(See featured image)
Madame Ching is the newest addition to Hong Kong's exciting culinary scene. Situated on Star Street, the uber cool restaurant is named after the formidable female pirate who took the China seas by storm. Madame Ching brings a bold approach to the favorite flavors of Chinese cuisine at affordable prices on any day of the week.
Chef Son Pham heads the kitchen team focusing on Hong Kong roasted delicacies such as char siu and roast goose are served with pickles, sauces, and chutneys which cut through the succulent meat. Home-style favorites, such as the ma po chip and dip, savor authentic flavors in playful reinterpretations.
Madame Ching G/F, No.5 Star Street, Wan Chai, Hong Kong, +852 2577 7227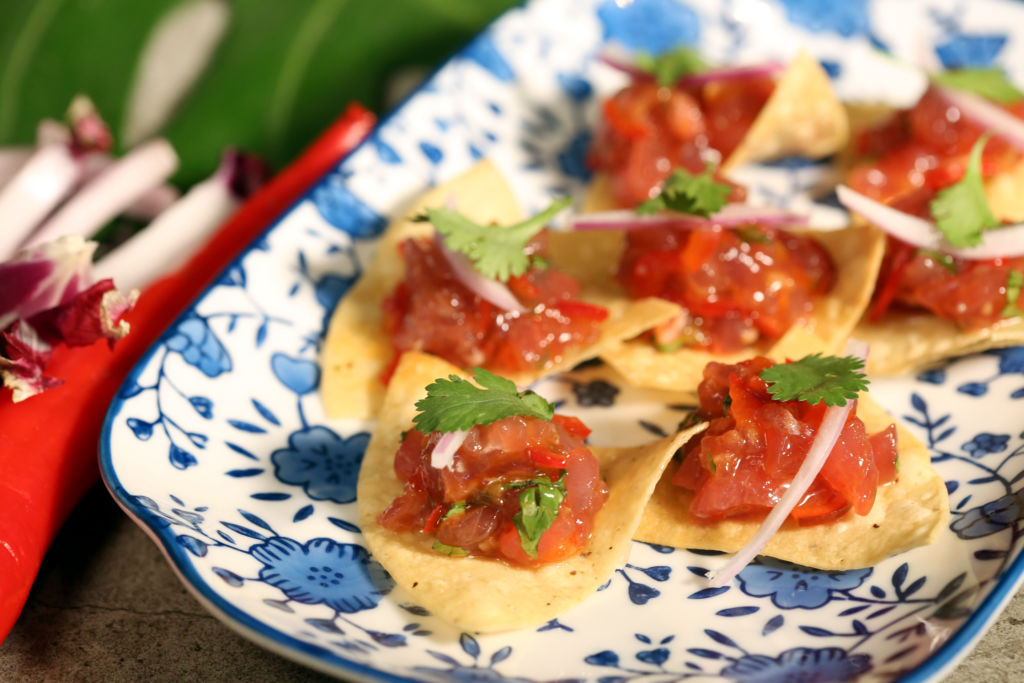 Uma Nota
Uma Nota's collection of ceviches are inspired by summer. Indulge in the amazon tiradito with thinly sliced hamachi dressed in a citrusy blend of tucupi (a golden cassava juice from Brazil's Amazon jungle) and leche de tigre, or tiger's milk. Another must-try is the scallop tiradito that's made with scallops, coconut milk, freshly squeezed orange juice, red chili, coriander, and mint. It blends sweet and tangy flavors into one refreshing dish bursting with senses of summer. Uma Nota is also now open on Sundays for brunch and dinner. The brunch menu is priced at HKD $295 per person.
Uma Nota 38 Peel St, Central, Hong Kong, +852 2889 7576, www.uma-nota.com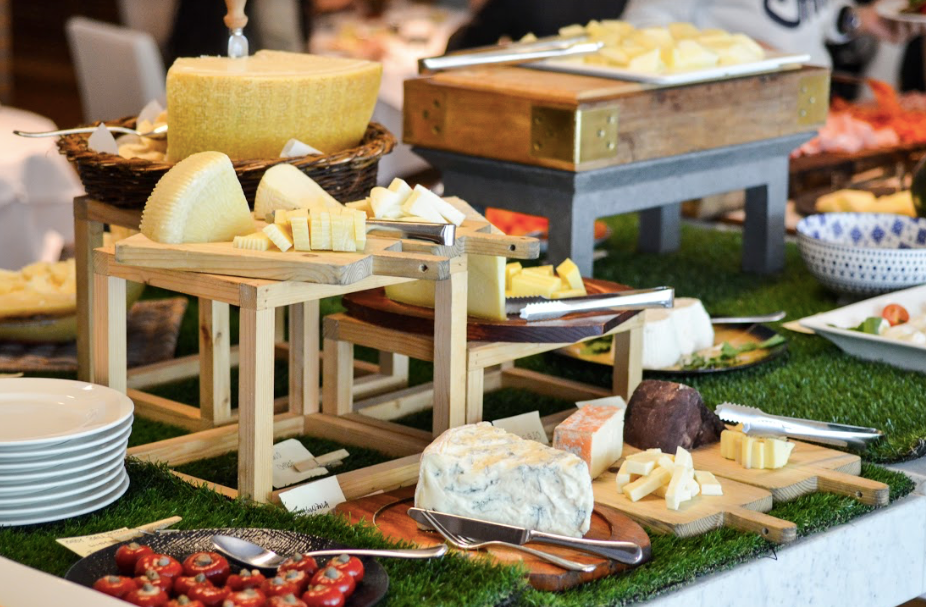 Giando
Experience an Italian cuisine with country style at Giando. With a newly expanded weekend brunch, the three-course brunch is perfect for HKD $348 per person for buffet or appetizer,  a main and dessert. Taste the city's finest collection of Italian Formaggi and enjoy a relaxing meal with a variety of mozzarella cheeses, such as miniature nodini, stringy stracciatella or impossibly creamy burrata, before moving on to something stronger, like prosecco-washed Ubriaco, strong and spicy Tallegio, or powerfully-flavored aged parmigiano-reggiano and smoky scamorza.
Giando Italian Restaurant and Bar Shop 1, G/F, Tower 1, Starcrest, 9 Star Street, Wanchai, Hong Kong, +852 2511 8912, www.giandorestaurant.com

EAT.it by Gianni Caprioli
Imagine the freshest ingredients from the Mediterranean flown in for your dining pleasure, that's exactly what EAT. Located in the heart of Causeway Bay, enjoy an alfresco dining experience overlooking Victoria Park.
Exuding an atmosphere that's family friendly, you could dine and savor Italian dishes here for hours. A unique aspect of the menu is the self-service style of mixing and matching flavors to suit specific pasta or pizza preferences, also part of a valued lunch deal starting from HKD $138. There is ample space for larger groups and an interactive dining space that is rarely experienced in Hong Kong. The EAT.it team hand-makes all fresh pizzas daily including the Margherita at HKD $110, and the chef's signature Sole E Luna "Sun And Moon" at HKD $135, which is half a Calzone with Gran Biscotto ham and half a Margherita Pizza.
EAT.it Italian Eatery Shop J, 9 Kingston Street, Fashion Walk, Causeway Bay, Hong Kong, +852 2489 8822, www.eatit.hk

The Flying Elk 
It's really true, Hong Kong will be home to the legendary The Flying Elk by Björn Frantzén. You don't need to travel far to taste the gastronomy heritage of Swedish 3-Michelin star awarded Chef Björn Frantzén. The Flying Elk's menu will be unique to its location. Chef Björn has utilized both local and Nordic suppliers to create dishes such as Halibut paired with a sherry & beurre noisette hollandaise, pork belly, broccoli, and hazelnut; roasted Elk sirloin, served with Frantzén "hot sauce", bitter salad and jus roti; umami salad with duck confit, shiitake, smoked pecorino, crispy onions and umami dressing; and grilled beef short ribs and ox heart.
For dessert, Chef Björn has put a seasonal twist on his "Marängsviss" – otherwise known as "Eton Mess" – with blueberries, lemon thyme, and rye. Enjoy a unique dining experience taking you on an adventure through Sweden with a rustic Nordic cuisine. The Flying Elk is taking dinner reservations for June 16 onwards.
The Flying Elk Hong Kong, Central, Wyndham St, 32號1/F-2/F, +852 2565 6788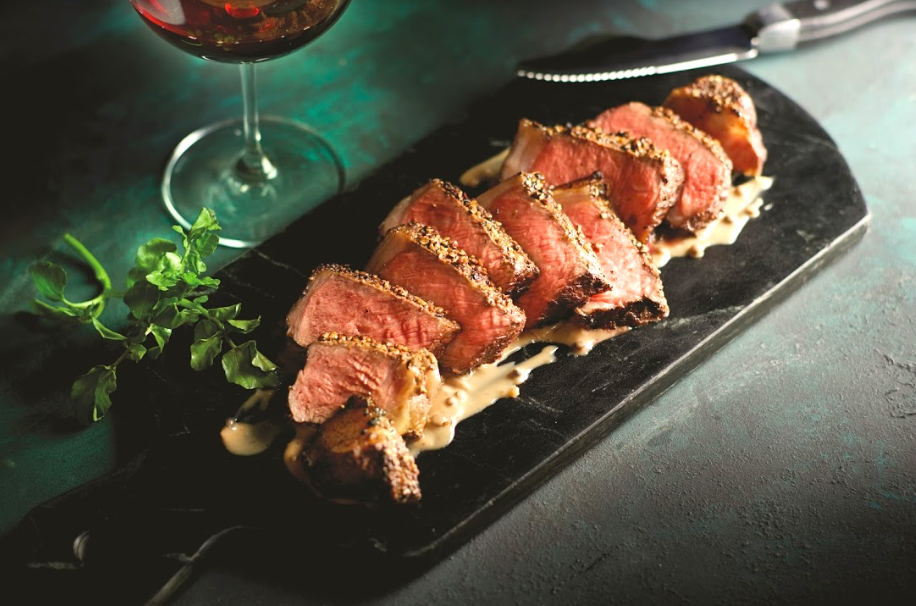 Morton's of Chicago
Meat lovers love Morton's of Chicago tucked away at Sheraton Hotel Hong Kong. Start with the burrata, grilled asparagus and baby heirloom tomato salad priced at HKD $228. One of the best sellers come in the form of the Nueske's bacon steak with peach bourbon glaze at HKD $138. The thick cut (12oz) of apple-smoked pork belly is prepared in the same manner as a traditional steak. It is ideal as an appetizer or side dish. Prepare to be impressed with two new steak additions that will make your dining experience an unforgettable one. We particularly adore the 8oz American wagyu royal ribeye cap steak priced at HKD $788.
Morton's of Chicago The Sheraton Hotel Hong Kong, 4th Level, 20 Nathan Road, Kowloon, Hong Kong, +852 2732 2343, www.mortons.com/hongkong/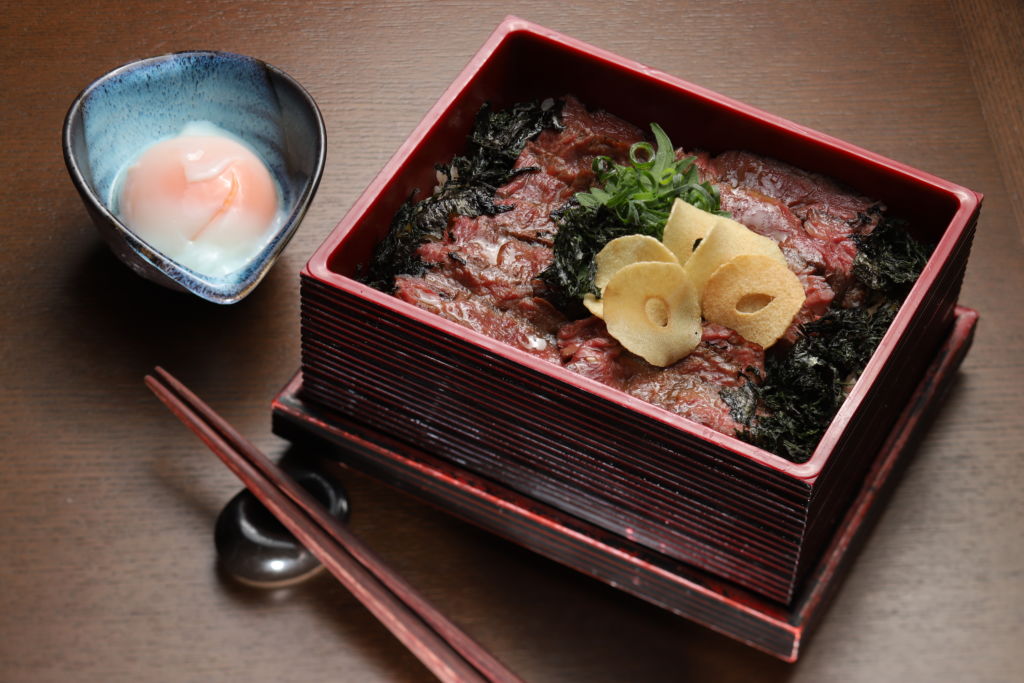 MARBLE JAPANESE FRENCH KAPPO
Take your special someone out on a special date at Marble. It's the only Japanese restaurant in Hong Kong that serves Ozaki Wagyu. Sample the signature nine course Ozaki Wagyu dinner set or opt for their lunch menu and try the beef gozen set priced at HKD $288 plus 10% service charge. The talented executive chef Stone creates beef rice bowls you've never tasted before so don't underestimate this tasty meal.
Marble Japanese French Kappo 1/F Crown Plaza Hong Kong, 8 Leighton Road, Causeway Bay, +852 2650 8988, www.marblekappo.com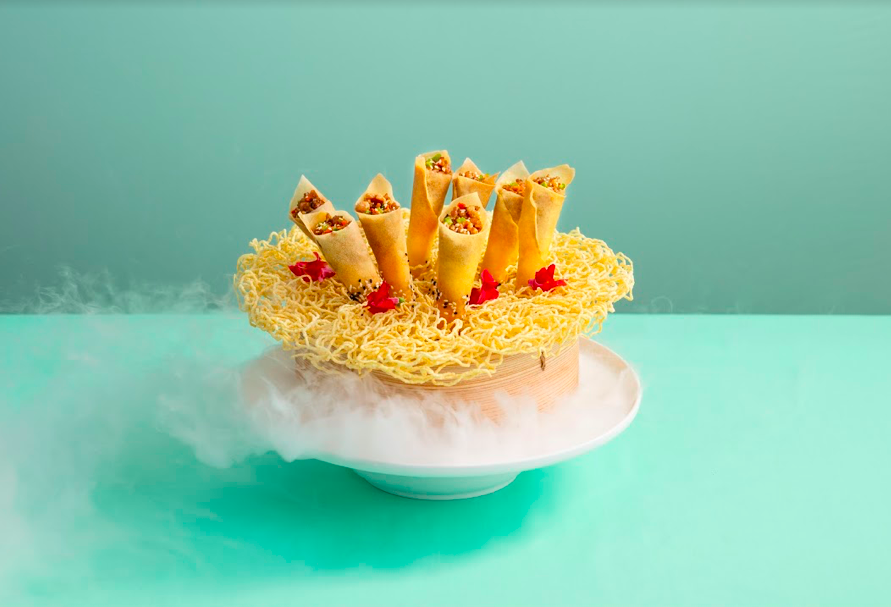 Shanghai Garden 
You don't need a special celebration to dine at the posh spot of Shanghai Garden. The restaurant is not just popular but iconic when it comes to gastronomy. Step into an elegant, French-inspired space awash in subtle emerald tones. The sophisticated menu is embellished with Hong Kong-born illustrator Don Mak's charmingly nostalgic style.
Begin your dining adventure with chef's recommendation – the signature barbecued duck and stir-fried duck cone, prepared firstly as crispy, paper-thin duck skin served with shredded cucumber and melon slices, then as bite-sized wraps filled with rich and flavourful minced duck. Sample the deliciously chilled organic cucumber and classic selections such as deep-fried yellow croaker with pine nut in sweet and sour sauce, braised pork knuckle and baked crab shell stuffed with fresh crabmeat in cheese.
Shanghai Garden Shop 402, 4/F, Exchange Square, Central, Hong Kong, +852 2180 7288, www.maximschinese.com.hk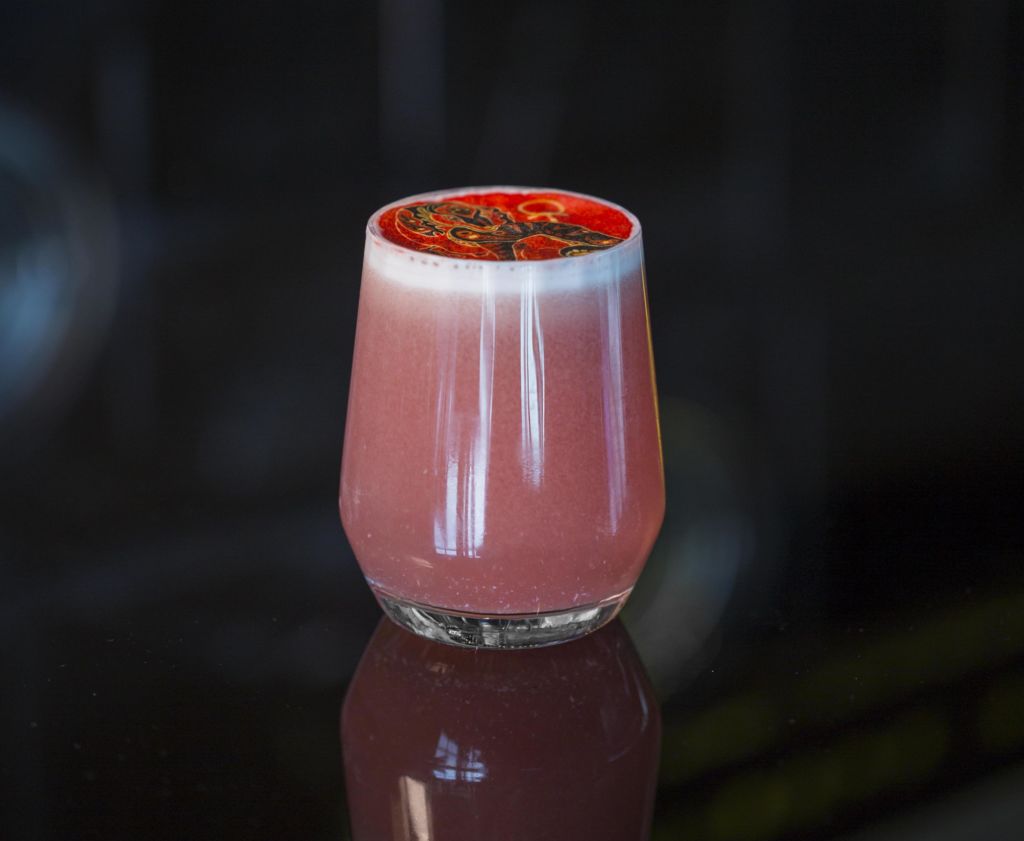 Aqua Spirit
Try something super cool this month for your post-work hang-out spot. Drink something that suits your personality at Aqua spirit. Aqua launches a new off-menu cocktail concept introducing the Personality Pours, Hong Kong's first ever digital bar experience. Cocktail lovers can now tap into Facebook and find out their own Personality Pour by answering 8 simple questions. Bar-goers who post their pour on Facebook can unlock the chance to order the cocktail at Aqua Spirit.
Aqua Spirit 1 Peking Road Shopping Arcade, Tsim Sha Tsui, Hong Kong, +852 3427 2288, www.aqua.com.hk
Tags