Hong Kong is a city that blends a myriad of influences when it comes to food. Teeming with hidden dining gems and creative culinary discoveries, getting lost in the taste of new flavors is the best way to spend this month of March!
FAM
(Featured image above)
If you're looking for a vibrant location to take the whole family for a heartwarming meal, look no further than FAM. The new dining and cultural lifestyle hub blend Chinese cuisine, art, and music together in one destination. We adore the stylish interiors, light art installation, floor-to-ceiling windows, and open-space area. Located on the ground floor of Museum Drive, Art Park of West Kowloon Cultural District, it's the perfect place to appreciate food and family.
Chef Ronald Shao surprises with innovative cooking techniques as well as his exquisite food sculpture skills to create and decorate signature dishes. FAM also boasts an exquisite selection of wine, drinks, a delectable a la carte menu, dim sum, seafood, roast meats, desserts, and festive menus to sate the appetite of every diner. We recommend the steamed minced chicken with egg and bird's nest in supreme broth priced at HKD $198. Give the wild chicken stuffed with pork dumpling and caviar a try too priced at HKD $68 for three pieces. The abalone and wild mushrooms in puff pastry is also a winner priced at HKD $$98 for three exquisite pieces.
FAM Units GF- 01-03, 22 Museum Drive, West Kowloon Cultural District, Kowloon (Art Park), +852 2866 3667, www.fampark.com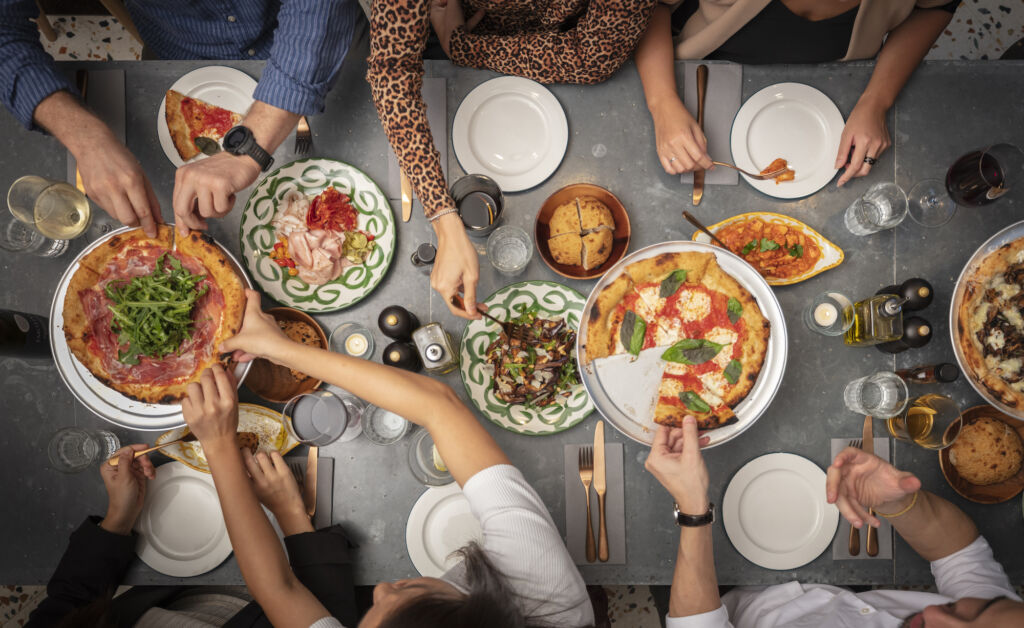 EMMER PIZZERIA & CAFÉ 
Situated on Level 4 of Pacific Place in Admiralty, Emmer Pizzeria & Café offers an all-day dining experience. The Emmer bread panini is quite popular as is their locally roasted coffee from Holistic HK. This restaurant is an uber-cool hang-out spot for catching up with friends and comfort food dining with family members. The space is large featuring an iconic rotating steel pizza oven, a deli counter stocked full of freshly-made salads, and alfresco seating options for a wonderful dining experience.
Take a break from work with lunch options that include Emmer's signature 11 inch pizzas, a weekly rotating menu of six fresh, seasonal vegetarian and vegan salads, five daily Emmerbread paninis, a signature lasagna, vegan, vegetarian soup and up to two to three types of daily blackboard specials. There's something for everyone at this location and they have one of the best happy hour runs from 5:00pm to 8:00 pm on weekdays only, with an irresistible offer of only HK$38 for draft beers, wines by the glass and house cocktails.
Emmer Pizzeria & Café Shop no. 407, Level 4, Pacific Place, 88 Queensway, Admiralty, Hong Kong, +852 2780 1110, www.emmerpizzeria.com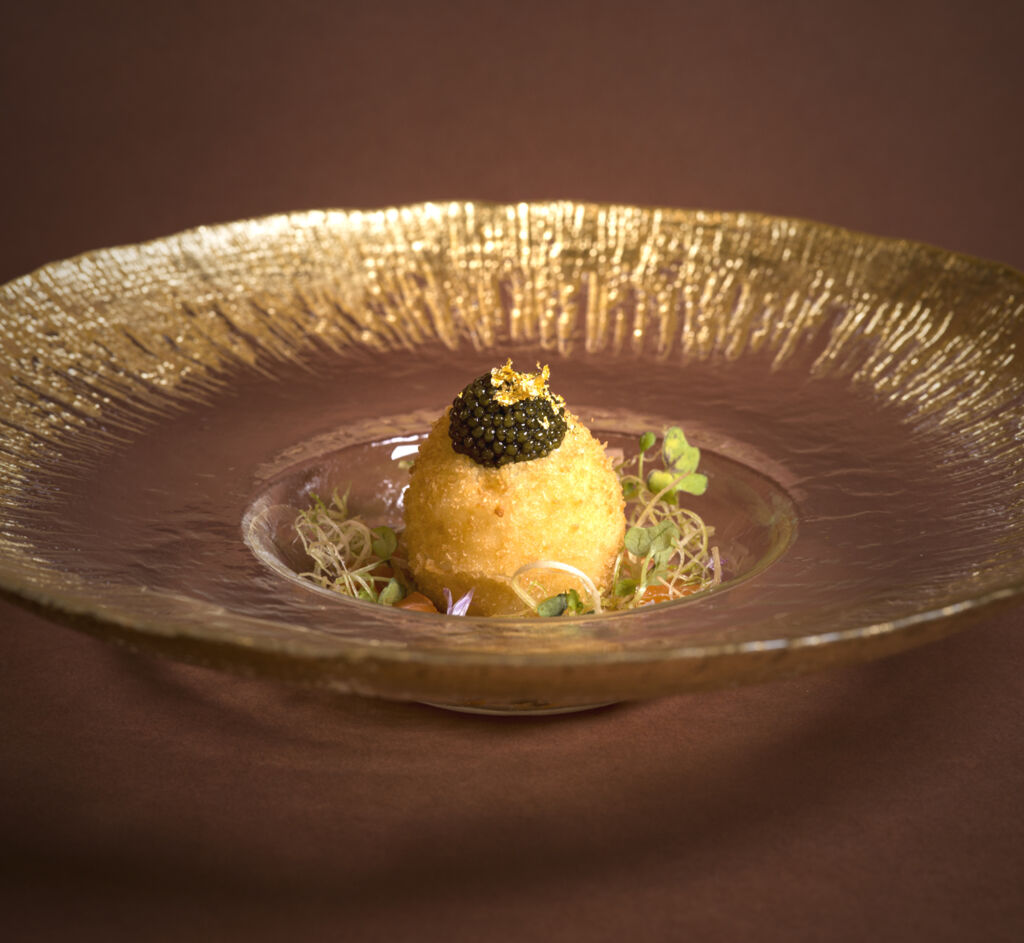 TATE DINING ROOM 
This month is extra special because the one-Michelin-starred TATE Dining Room will introduce its very first Saturday lunch menu available every first and last Saturday of each month from 12:00pm to 2:30pm. The six-course menu will feature refined innovative French Chinese interpretations of the humble egg–the chosen single ingredient for the month of March. It's priced at HKD $780 plus 10% per guest.
This March shines the spotlight on four types of eggs that are used throughout the lunch menu: the Cantonese-style century egg, salted egg yolk, quail egg, and Japanese egg. Among the highlights include the starter of century egg and tofu, cuttlefish noodle with warm egg yolk, steamed egg with lobster and salty egg yolk, and the finale of jasmine tea egg custard tart. An optional sommelier-led wine pairing by Francois Ferrand begins at an additional HKD $480 for three glasses, and HKD $780 for six glasses.
TATE Dining Room 210 Hollywood Rd, Sheung Wan, Hong Kong, +852 2555 2172, www.tate.com.hk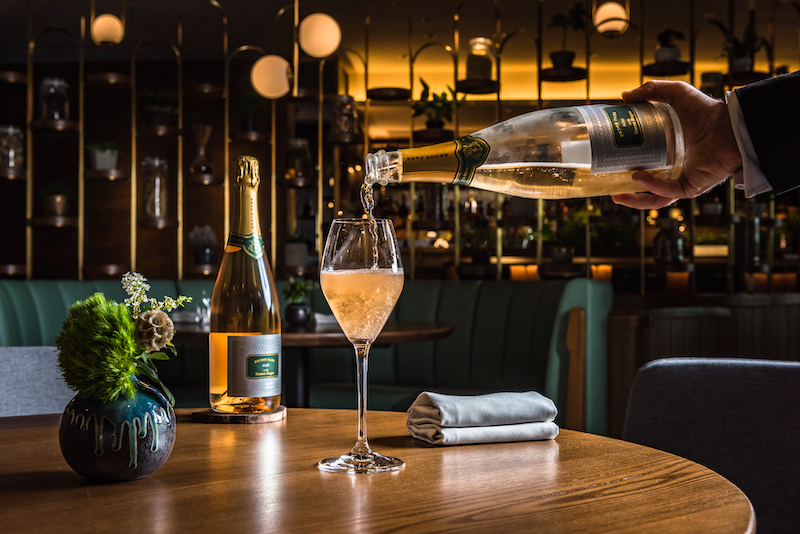 ROGANIC & AULIS 
Female power takes center stage this month in celebration of International Women's Day. Simon Rogan's one-Michelin-starred Roganic Hong Kong and development kitchen Aulis Hong Kong will launch a specially curated wine menu of all-female winemakers and cellar masters from around the world. This is the perfect opportunity to dine with the women in your life. Available from March 1 to 31, 2020 at an additional HKD $680 plus 10% per guest (includes six glasses of wine pairings) with the lunch and dinner tasting menus at Aulis and Roganic, the special wine pairing menu celebrates and champions pioneering women in the beverage industry.
Showcasing the spectacular terroir of winemaking regions of over ten different countries, the March-exclusive wine menu is curated by Aulis and Roganic's recently appointed Beverage Manager, Andrew Chigorimbo. The menu shines a light on globally acclaimed female winemakers such as Samantha O'Keefe of Lismore Estate Winery in Greyton, South Africa, Christina Forner from Spain and, Rumiko Moriki from Japan's Mie prefecture.
Roganic UG/F 08, Sino Plaza, 255 Gloucester Road, Causeway Bay, Hong Kong, +852 2817 8383, www.facebook.com/RoganicHongKong
Aulis Shop 8, UG/F, Sino Plaza, 255 Gloucester Road, Causeway Bay, Hong Kong, +852 2817 8383, www.facebook.com/AulisHongKong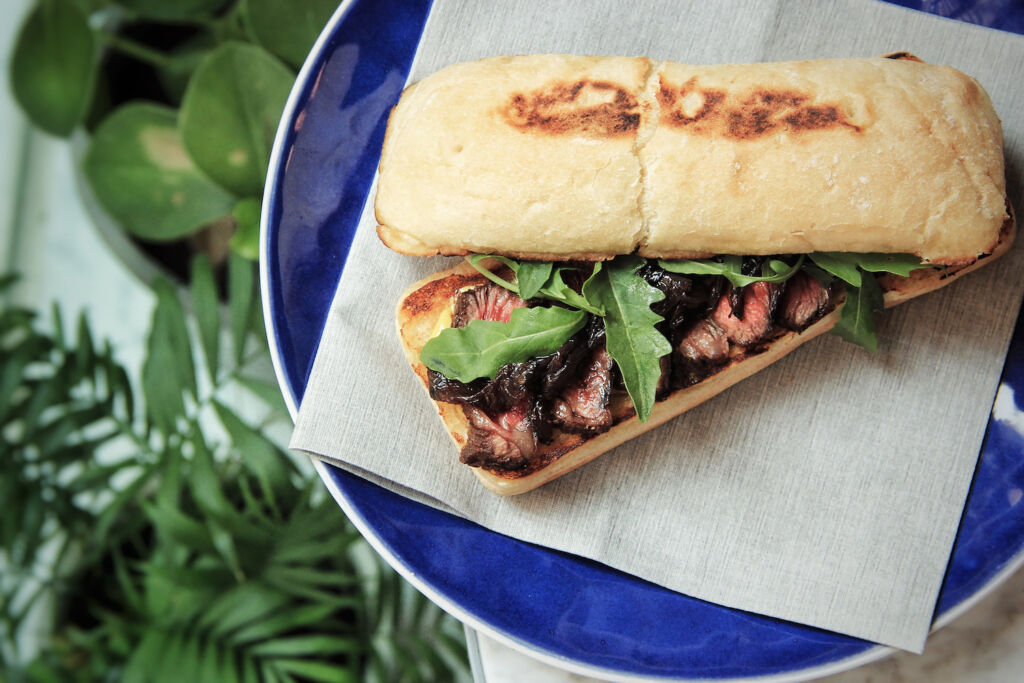 Cornerstone 
Fancy getting your steak and sandwich recipe added to Cornerstone's menu? Yes, totally possible as the restaurant challenges guests and Cornerstone customers to post a photo of their own version of the steak sarnie. Share your secret recipe and tag @CornerstoneHongKong with the hashtags: #CornerstoneChallenge and #UltimateSteakSandwich. Two ingredients are essential, Cornerstone's delicious Australian WX by Ranger Valley wagyu and ciabatta bread, the rest of the components can be as creative as you like! One winner will be selected with cool prizes to be won. It includes dinner for two, free workshop and a few more exciting add ons. Don't miss this cool challenge this March at Cornerstone!
Cornerstone G/F, 49 Hollywood Rd, Soho, Hong Kong, www.facebook.com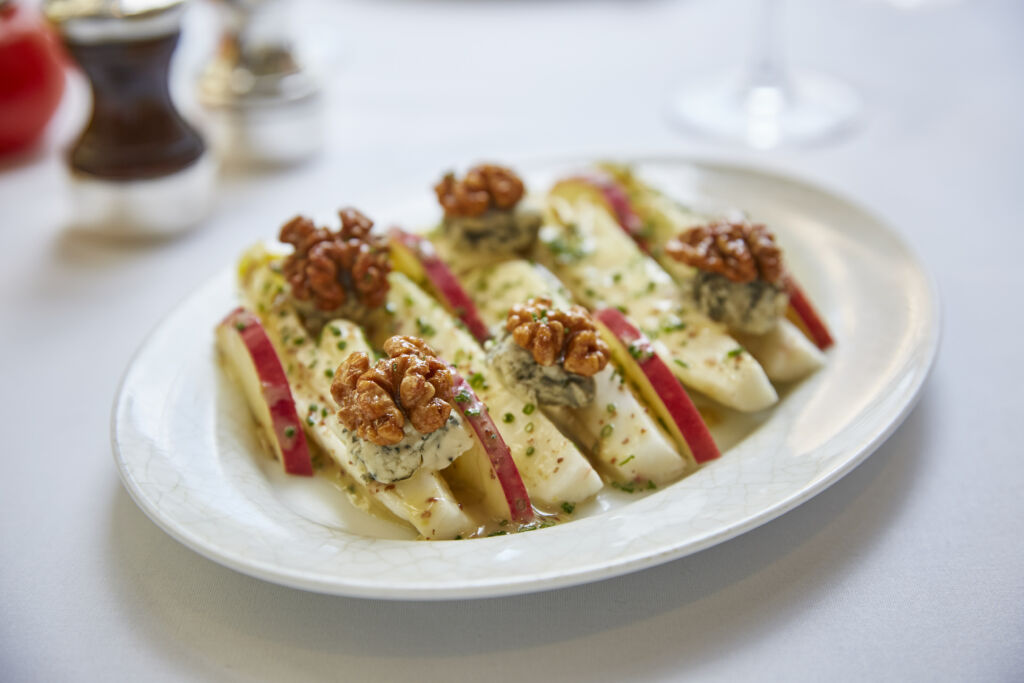 LA PETITE MAISON
Spring is fast approaching and what a lovely reminder of how change can be beautiful despite fears or worries. LPM's Head Chef Maurizio Pace has combined his top nutrient-packed specials with four dishes, new to Hong Kong and designed to offer guests the ultimate spring clean menu. With the freshest Mediterranean ingredients, sourced from around the world, optimum health is the ultimate goal throughout March as guests are greeted with a complimentary freshly prepared glass of Ultimate Wellness Boost.
Chef Maurizio's newest wholesome dishes include the Taboulé De Quinoa priced at HKD $128. It's made with the superfood gluten-free grain containing high-quality protein and all nine essential amino acids. Health-inspired dishes at LPM also include the sweet peppers in olive oil, Poivrons Marinés À L'huile D'olive priced at HKD$89, an elevated take on the traditional Niçoise Salad priced at HKD $298, and more. The healthy dishes are available for both lunch and dinner as part of the a la carte menu.
La Petite Maison Shop 1, H Queen's, 23-29, 1/F Stanley St, Central, Hong Kong, +852 2887 1113, www.lpmlondon.co.uk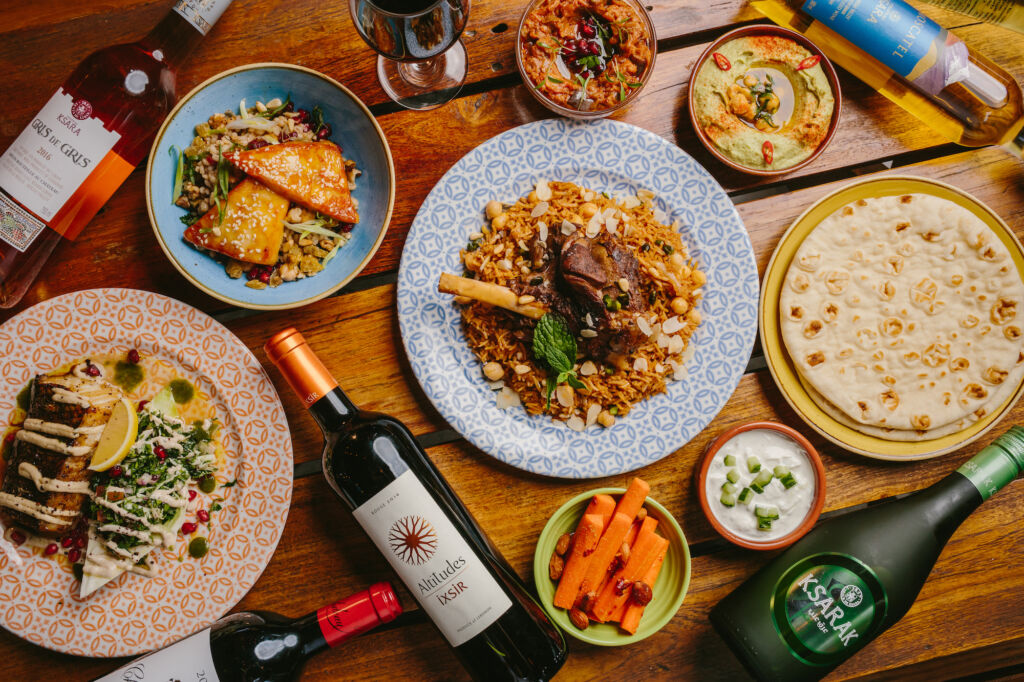 Maison Libanaise
Embark on a culinary journey through the streets of Lebanon without the hefty price tag of air travel for one memorable evening. Hong Kong really has it all as Maison Libanaise takes guests to the region's most iconic wineries alongside a hearty feast from the Lebanese maison. Explore the rich wine culture while sipping away and enjoying a curated menu of traditional dishes that highlight the most delicious Lebanese flavors. Guests will be treated to a vibrant selection of wines, food and entertainment, with some fantastic prizes to be won on March 11, 2020 at 7:30pm. Let the team at Maison Libanaise guide you through one of the oldest wine regions in the world, opening your eyes to distinct viticulture. The special event is priced at HKD $518 per person plus 10% service charge.
Maison Libanaise 10 Shelley Street, SoHo, Hong Kong, +852 2111 2284, www.maisonlibanaise.com.hk
Tags