The city of Hong Kong is a gastronomic destination. There's always exciting food-related events, promotions, and world-class dining experiences found in every corner. This month will be even more special with Off Menu Hong Kong 2019 kicking off on November 15 to 17 at The Peak Galleria. The anticipated three-day culinary festival is a celebration of the city's vibrant dining scene and those who shaped it. There's so much to see, do and of course taste at this spectacular affair.
Hong Kong is set to transform into a foodie haven, giving guests a chance to explore a spectrum of dishes unlike any they've tried before. Off Menu will be showcasing local flavors reimagined and reinvented in unexpected new ways by the world's most innovative chefs, mixologists, and tastemakers. The event is anchored by chef collaborations between Hong Kong and Macau's culinary legends and their international counterparts to create twelve one-off dishes using local ingredients. A line-up of the prestigious chef includes Richard Ekkebus of Amber, Palash Mitra of Rajasthan Rifles, May Chow of Little Bao Diner, Vicky Cheng of VEA, Vicky Lau of Tate Dining Room, Uwe Opocensky of Petrus, and Tam Kwok Fung of Wing Lei Palace. These trailblazers will be joined by Richie Lin of Mume (Taipei), Jordy Navarra of Toyo Eatery (Manila), Hisato Hamada of Wagyumafia (Tokyo), Nobu Namiki of Kermis (Tokyo) and Simon Rogan of L'Enclume (Cumbria, UK) and Roganic who will be flying in especially for Off Menu.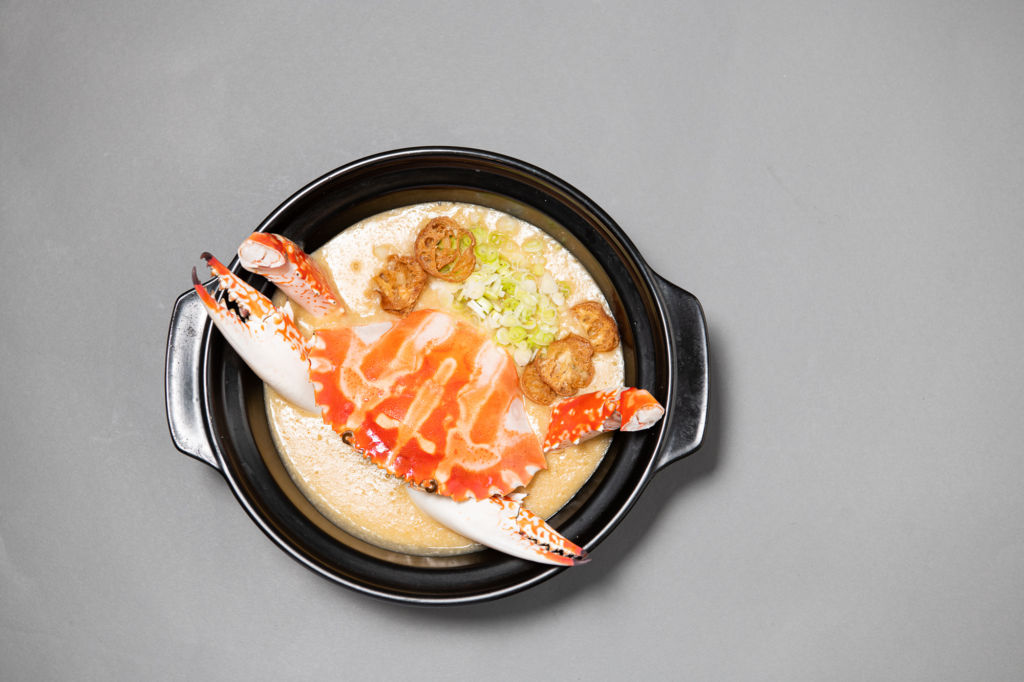 WHAT TO EXPECT
The centerpiece of Off Menu Hong Kong 2019 are collaborations focused on a simple premise: local ingredients spotlighted by two chefs with distinct culinary styles who will be working together for the very first time. The affair aims to provide food enthusiasts with a one-of-a-kind dining experience with one such pairing of Richard Ekkebus and Jordy Navarra. The talented duo will create two brand new dishes together that will captivate the palates. Mitsuhiro Araki, of soon-to-open The Araki that will be taking up an exclusive residency at heritage hotel House 1881 this winter, will also make a special appearance. The acclaimed master of Edomae-style sushi will be showcasing his tuna cutting skills and share some special treats with event-goers.
Off Menu certainly takes pride in championing the next generation of rising culinary stars, Stephanie Wong of Roots, Joanna Yuen of Nobu and Eleven Madison Park alum Leonard Cheung. These up-and-comers will draw on their deep-rooted connections to Hong Kong to create a selection of canapés that highlights local heritage ingredients. Each chef's chosen ingredient signifies a personal story and represents quintessentially Hong Kong flavors. For Stephanie, it is dried salted fish, a humble ingredient found in most Cantonese pantries, one that she has grown up with and carried with her through her culinary career. Professing it to be the "anchovy of the Canto world", she uses salted fish in French-Cantonese cuisine to accentuate dishes with its complex umami flavors. At Off Menu, the salted fish will star in the sauce for a fried abalone dish amongst many exciting innovative dishes that should be savored in this unique dining experience set to mesmerize the senses.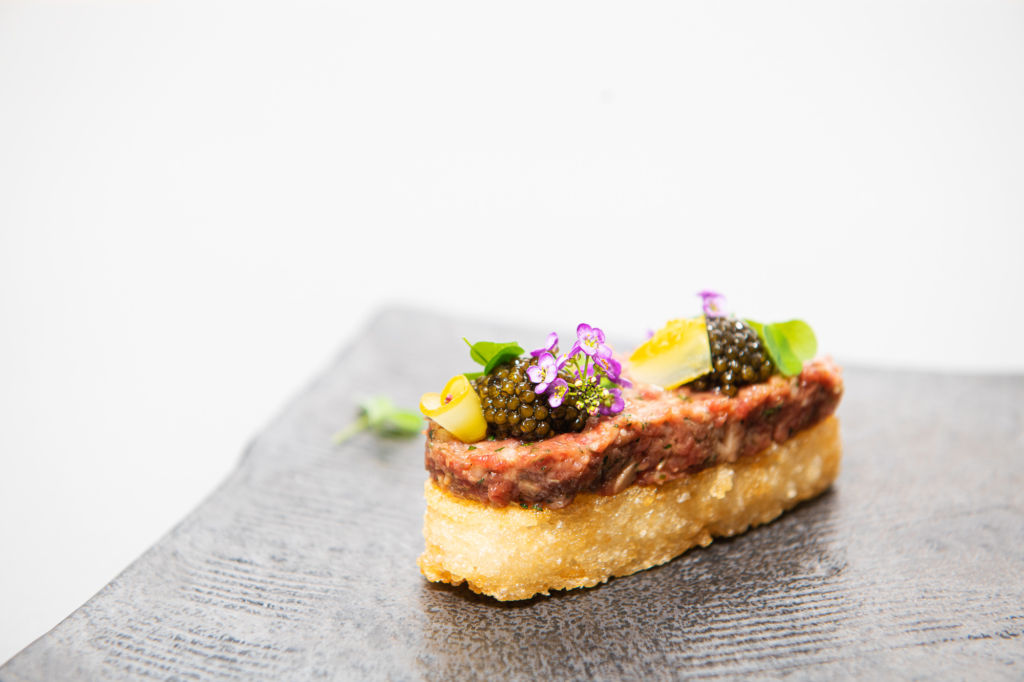 A drink pairing is as important as your meal and we've definitely seen the transformation of the dining scene making way to the glorification of cocktail pairings. Taking the bar scene to new heights, Hong Kong's top mixologists will showcase creative cocktails inspired by the flavors and vibrancy of the city. Each mixologist is assigned one base spirit to work with and tasked to spotlight local ingredients in their creation. The line-up of award-winning mixologists includes Agung Prabowo of The Old Man, Sandeep Hathiramani and Gagan Gurung of Tell Camellia, and Victoria Chow of The Woods Nomadic. Additional beverages will continue to quench the thirst of eventgoers, with an exclusive presentation by Baijiu Society of their east-meets-west craft offering, Baijiu Beer, and by local champions Josh and Caleb Ng of Interval Coffee Bar who will be serving up hand-drip coffee and natural wines.
Set to be an incredible all-immersive experience, Off Menu is all about food but also delivers the best of Hong Kong's music scene with local music legends and indie stars in attendance to provide entertainment. Spinning great tunes on-stage will be Mukzi & The Island (Hong Kong) and world-class DJ KULU, one of the most recognized faces in the city's club scene. Off Menu will surely fire up the upcoming festive season in style paying homage to Hong Kong's multifaceted dining scene.
---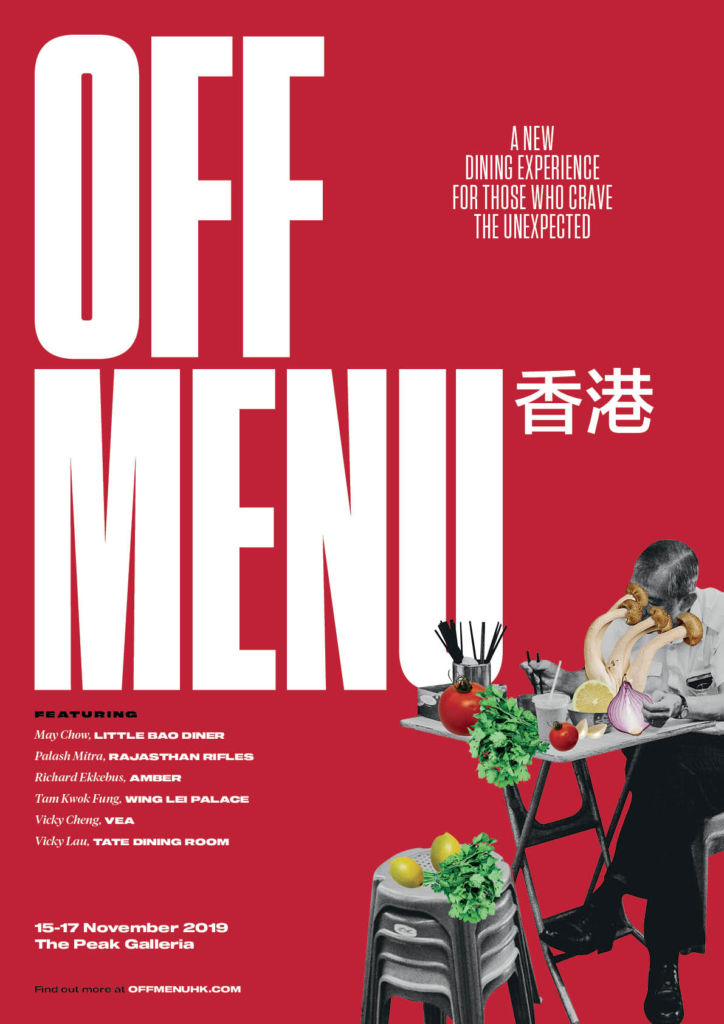 When: Friday–Sunday, November 15–17, 2019
Where: The Peak Galleria, 118 Peak Rd, The Peak, Hong Kong
How much: HKD $1,800 per person
The single-day ticket will grant diners access to sample 12 distinct dishes, experience a variety of bespoke alcoholic beverages, and taste thoughtful canapés
For more information, check their website and for ticketing, click here
Tags