Another day in Hong Kong, another night full of things to see and do. Where's good for food? And what's good to eat? We trawled the streets to explore new restaurants, impressive collaborations, and dazzling new menus to try this awesome month of September!
La Petite Maison
(Featured image above)
France and Hong Kong share the same values when it comes to family. That is why with the Mid-Autumn Festival fast approaching, La Petite Maison's Chef Maurizio Pace has created the perfect menu for groups and families to partake in this important season of love and harmony. Savor the vibrant dish that's comprised of pumpkin with cep mushrooms and sprigs of fresh sage and shavings of pecorino cheese for only HKD $198. We love the Poulet La Petite Maison priced at only HKD $1,198 that's perfect for sharing with everyone in the table. Don't miss some of their signature starters such as warm prawns, escargot in a mix of butter, garlic and herbs and their bean and fois gras salad. The understated elegance of the location intertwined with stylish interiors and eclectic art makes La Petite Maison one of our firm favorites. It always radiates warmth and imparts an indescribable feeling of something special for diners and guests. They have an extensive wine list of great wines by the glass and bottle and great cocktails. With all the culinary excitement, don't miss out on a taste of the legendary sweet and sticky Tarte au Tatin, packed with caramelized apples and topped with vanilla ice cream, priced at HKD $188 for a truly memorable dining experience.
La Petite Maison Shop 1, H Queen's, 23-29, 1/F Stanley St, Central, Hong Kong, +852 2887 1113, www.lpmlondon.co.uk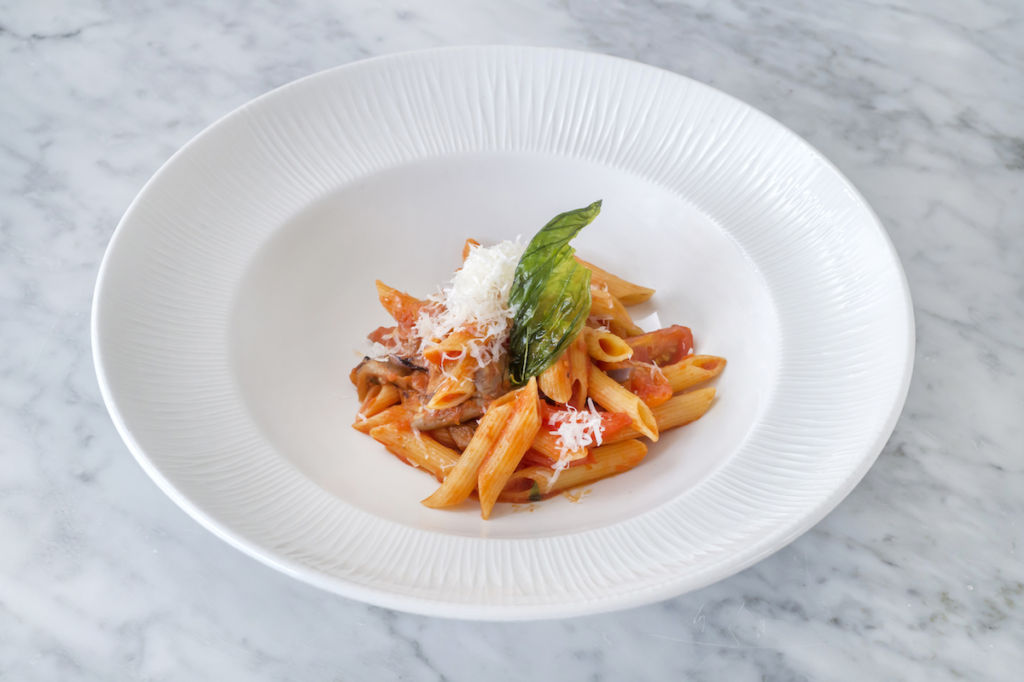 ISOLA Bar + Grill
This restaurant hits the spot every single time when it comes to authentic Italian food in Hong Kong. Since it's launch in 2005, Isola has remained strong and admired in the culinary industry. They recently launched an exciting dinner series by Rome-native Chef Paolo Monti that adds flair to the regular dining experience. Inspired by the twenty regions across the Italian peninsula, prepare your tastebuds for an impressive showcase of unique culinary specialties. Each limited-time menu is priced at HKD $428 + 10% per guest. It focuses on a different Italian region and will be available for only two weeks at a time. We were lucky enough to taste the finest flavors of Sicily and this month we recommend you try the divine dishes from Friuli Venezia Giulia from September 2 to 15 and Puglia from September 16 to 29. This is an amazing opportunity to embark on a gastronomical journey around Italy without leaving our lovely city.
ISOLA Bar + Grill One International Finance Centre, Shop 2075, 2/F, Harbour View St, Central, Hong Kong, +852 2383 8765, www.facebook.com/IsolaHK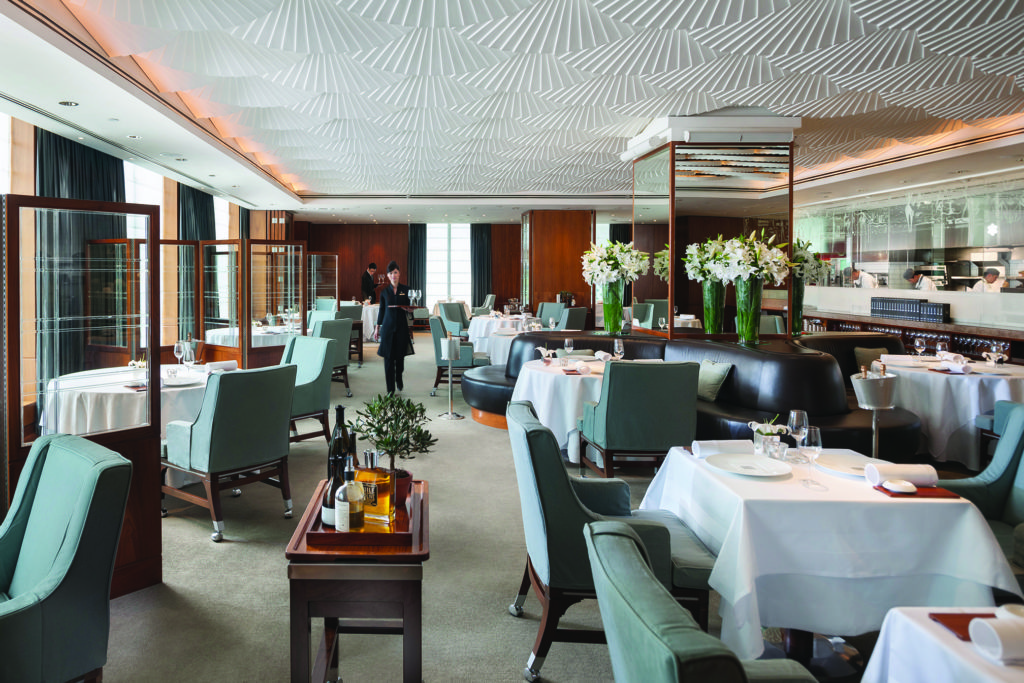 Sühring Brothers at Mandarin Oriental, Hong Kong
One of the most exciting culinary happenings in the city is the arrival of chef duo Mathias and Thomas Sühring at Mandarin Oriental, Hong Kong to take up residency at The Krug Room from September 12 to 13 and Mandarin Grill + Bar on September 14, 2019. The visiting chefs will showcase their culinary talents elegantly paired with a collection of Krug Champagne, offering a one-of-a-kind gastronomic experience not to be missed by gourmands.
The twin chefs are renowned for their inventive German cuisine that has led the restaurant to place in Asia's 50 Best Restaurants list at number 13 in 2017 and rose to number four for two consecutive years. They also debuted in The World's 50 Best Restaurants list at number 45 this year, won their first Michelin-star in the inaugural 2018 Bangkok edition and holds two-star status today. The 13-course tasting menu is priced at HKD $3,888 per person and can be enjoyed for lunch or dinner at The Krug Room on September 12 and 13. On September 14, guests can also experience the exclusive 13-course tasting menu priced at HKD $2,888 per person for lunch or dinner at Mandarin Grill + Bar.
Mandarin Oriental, Hong Kong  5 Connaught Rd Central, Central, Hong Kong, +852 2522 0111, www.mandarinoriental.com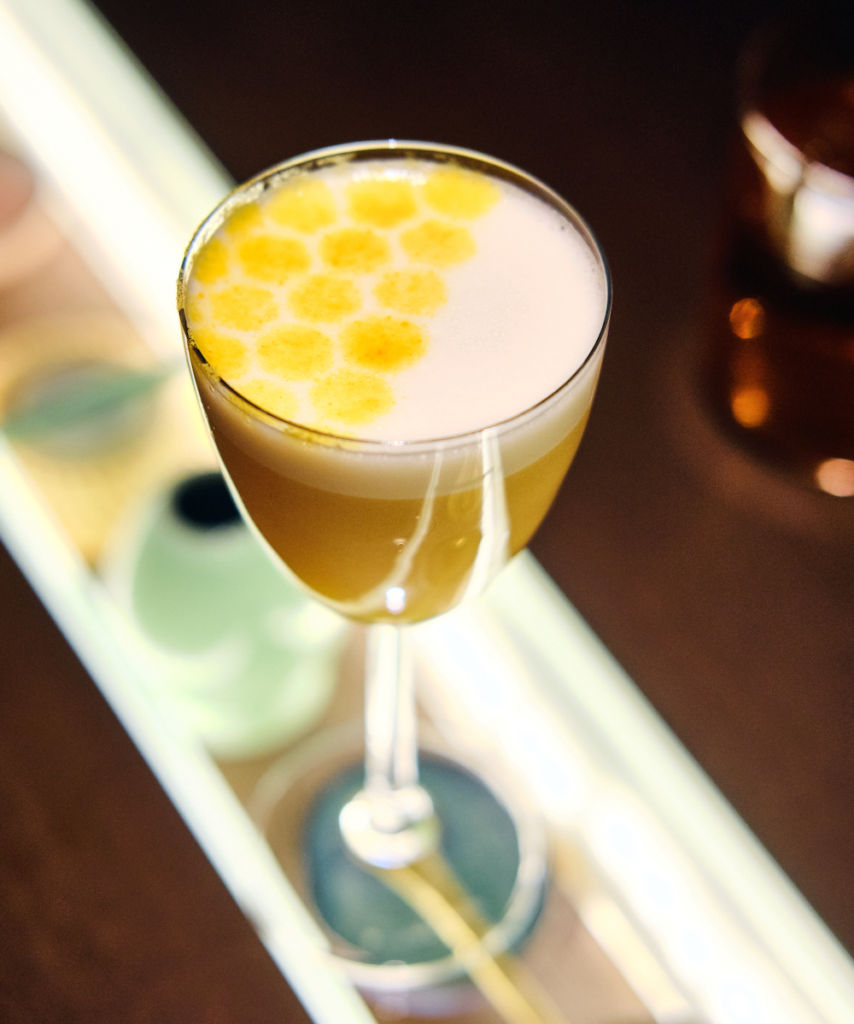 TELL CAMELLIA
Head to H Code Central for something amazing. Dubbed Hong Kong's first contemporary tea cocktail bar, gather your friends at Tell Camellia for a lovely time. In true speakeasy fashion, Tell Camellia is hidden away within an alley speaking to the city's discerning and adventure-seeking cocktail lovers. Led by industry veterans and co-founders Sandeep Hathiramani and Gagan Gurung, Tell Camellia introduces a unique cocktail drinking experience based on exotic teas sourced from around the world. At Tell Camellia, guests are invited to travel through the cocktail menu's various regions and fully immerse themselves in the world's most exciting tea cultures.
Tell Camellia LG/Floor, H Code, 45 Pottinger St, Central, Hong Kong, +852 6038 4020, www.tellcamellia.com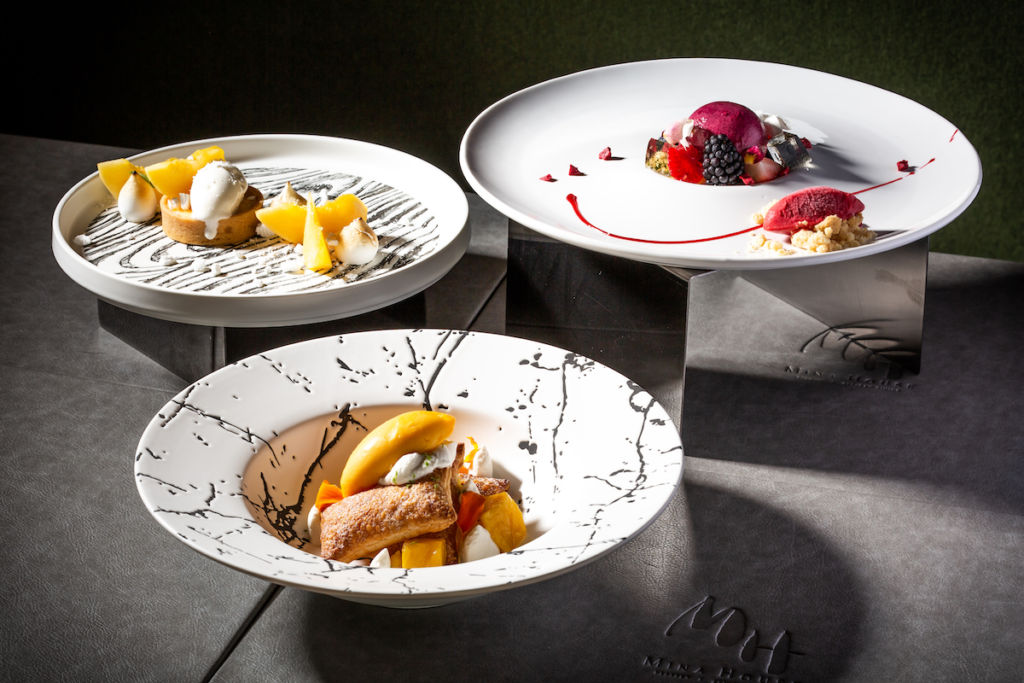 MINA HOUSE
As the saying goes, "Lifes is uncertain, eat dessert first", and at Mina House, there's no uncertainty when it comes to their desserts! This new culinary hotspot is located at the iconic Peak Galleria and making waves in the city. It's on the same level as the recently unveiled 37 Steakhouse & Bar and offers diners an innovative and enticing menu with super Instagrammable dishes.
A vital component of the Mina House dining room is its ten-seat live dessert station, where specialized chefs create a sense of theatre as they prepare delectable and visually stunning sweets before the guests' eyes. Group Pastry Chef Andrew Lau is no stranger to creating magnificent avant-garde desserts at some of Hong Kong's leading hotels and restaurants. A must-try is the modern cheesecake masterpiece of gluten and egg-free cheesecake, perfect for vegan aficionados.
Mina House Hong Kong Shop G03, G/F & Shop 101, 1/F, Peak Galleria, 118 Peak Rd, The Peak, Hong Kong, +852 2885 3320, www.facebook.com/hk.minahouse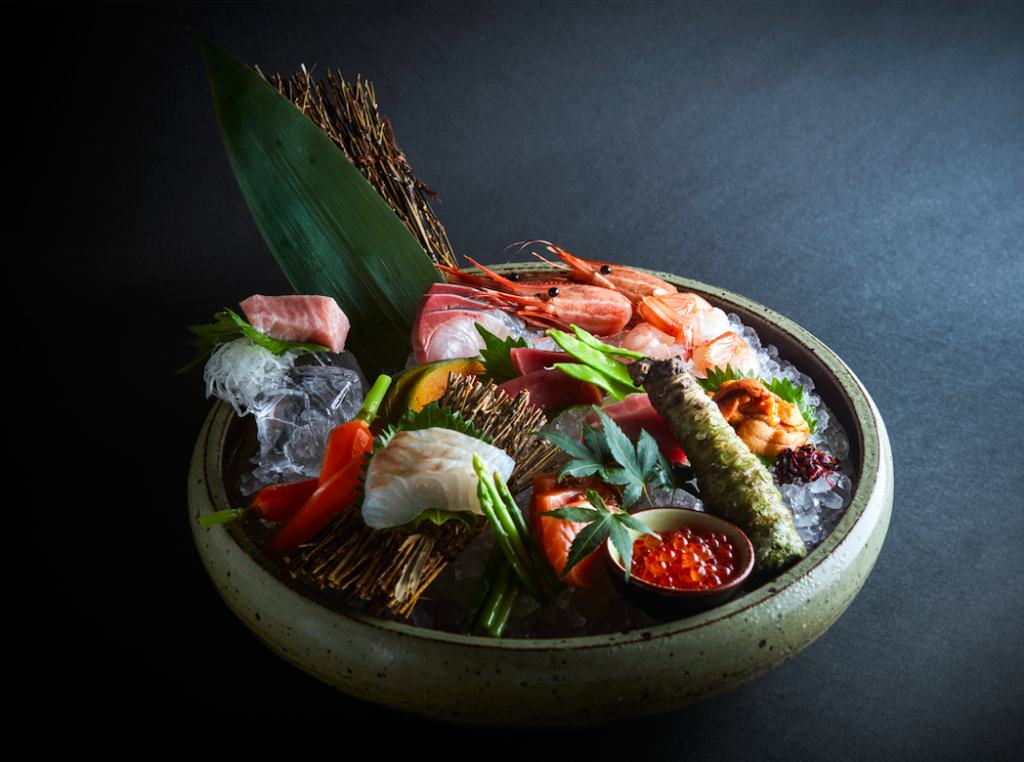 HONJO
A special new restaurant just opened up in Sheung Wan district. Honjo epitomizes modern Japanese delicacies amidst a lush interior that will entice diners. Prepare to be transported on a culinary adventure within a 1950's inspired interior while tasting dynamic flavors of the beloved Japanese cuisine. The kitchen team injects their own flair and interpretations into the dishes such as the crispy tempura and premium sashimi to innovatively conceived hot dishes. The menu's selection of small dishes features highlights such as the vegetarian fruit tomato priced at HKD $130 with Arbequina oil, yuzu gelee and hojiso, and salmon priced at HKD $130 accompanied by tapioca puff, yuzukoshu and purple shiso for an added punch of flavor.
Honjo 1/F, Hollywood Centre, Queen's Rd W, Sheung Wan, Hong Kong, +852 2663 3772, www.honjo.hk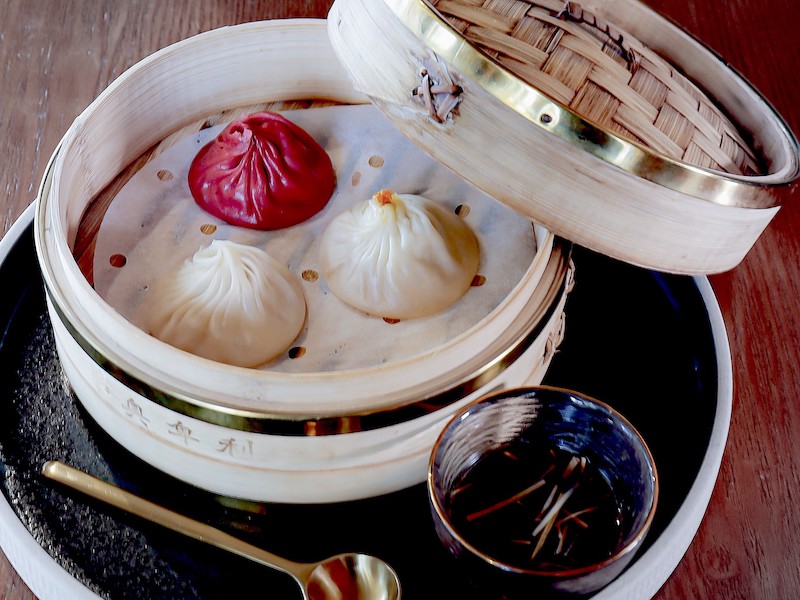 OLD BAILEY
There's something exciting to look forward to at Old Bailey this month. Feast on Jiangan delights by Yangzhou-native chef Kwan Man. There are three new chef's tasting menus, starting at HKD $500+10% per guest for a full 10-course vegan experience of the restaurant's signature dishes. Taste something different with a vegetarian version of Chef Wong's famous xiao long bao to his beloved village-style sautéed Hangzhou green chili with aubergine and sauteed fresh soybean, bean curd knot, pickled cabbage. You'll feel no guilt with these sumptuous dishes.
Go for extraordinary with the exquisite Taste of Jiangnan, a more comprehensive 10-course menu of Old Bailey's past and present crowd-pleasing dishes. It's priced at HKD $800+10% per guest. Feast on Longjing tea-smoked pigeon, which exudes the aromatic scent of Hangzhou's famed Longjing tea leaves; and the hairy crab roe hand-pulled noodles, a highly popular seasonal dish of chewy flat noodles generously topped with coveted hairy crab roe.
Old Bailey  2/F, JC Contemporary, Tai Kwun, Old Bailey Street, Central, Hong Kong, +852 2877 8711, www.oldbailey.hk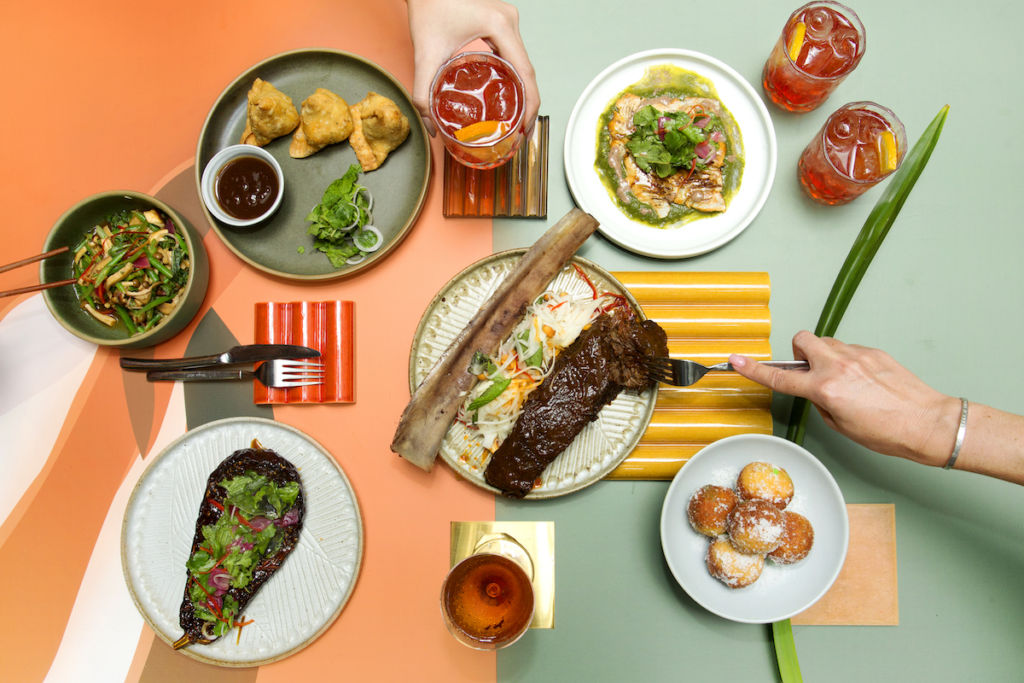 JALAN
Hong Kong is home to a vast array of cultures, so there's always a place for authentic cuisine in the city. Set in a 1970's Borneo-inspired space of laid-back leafy greens and vibrant colors, Jalan plays homage to the era with vintage Malay pop tunes, offering great music and even better vibes, inspired by the local music scene and psychedelic rock movement.
The menu features a series of smaller and larger plates that make use of deeply-layered dishes such as rendang, satay, and laksa, as well as spicy sambal sauces in punchy and playful takes on beloved classics. Among our top choices is the beef rendang samosa priced at HKD $9 and the LFC Laksa Fried Chicken priced at HKD $135. The Jalan "satay" chicken priced at HKD $130 with peanuts, coriander, and homemade pickles is also a must-try. Don't leave without a try of the pandan custard doughnuts priced at HKD $80 with coconut sugar for dessert, lending a sweet ending to your delicious meal.
Jalan 42 Peel Street, Central, Hong Kong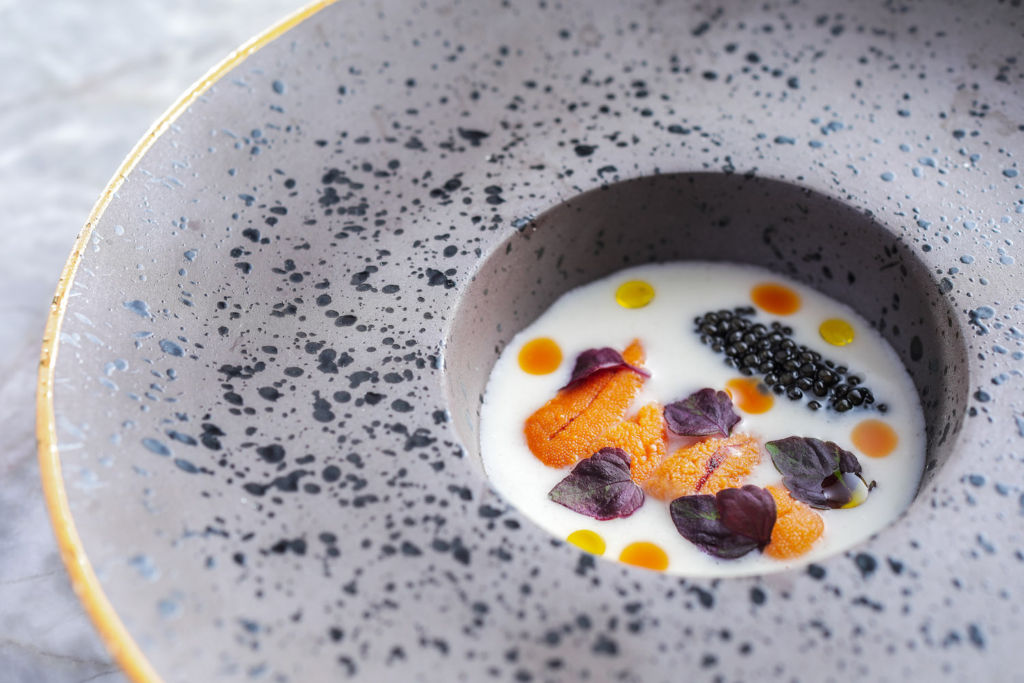 LA RAMBLA BY CATALUNYA
La Rambla presents an exclusive restaurant pop-up by celebrated Chef Miguel Ángel Mayor of Sucede in Valencia, Spain. Say "Hola!" to Valencian cuisine on September 24 and 25 that will make your September exceptionally unforgettable. For two nights only, guests of La Rambla will experience Chef Miguel's award-winning modern Valencian menu priced at HKD $1,600+10% per person, to be shared with a minimum of four guests. The incredible pop-up menu consists of Sucede's seasonal signature dishes that move through Valencia's various historical eras often served as a spread of small bites inspired by the traditional Roman-style banquet. Discover Chef Miguel's technique-heavy exploration of unique ingredients such as Spanish sea cucumber and cured beef tongue, offering creative twists and surprises at every course. This is the perfect place for date night to take your loved one.
La Rambla by Catalunya 3071-73 level 3, ifc mall, Central, Hong Kong, +852 2661 1161, www.larambla.hk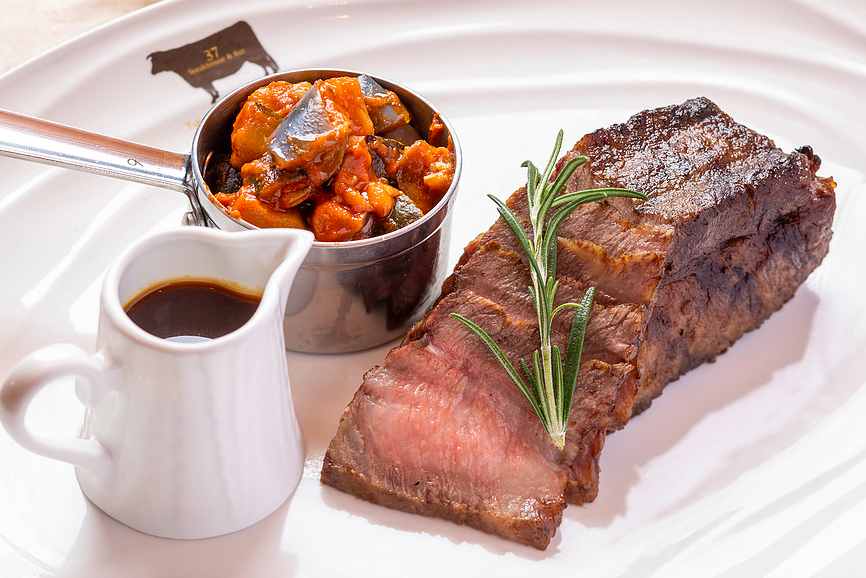 37 Steakhouse & Bar
Nestled in the famous The Peak Galleria, 37 Steakhouse & Bar is a must-visit for meat-lovers and culinary explorers. The restaurant combines the best elements of steakhouse traditions from across the globe. Dine on a lavish and elegant meal of the finest meat and seafood in the city. With a culinary philosophy that focuses on great flavor and texture combinations, you're in for an evening of succulent meat and delightful dining experience within a stylish setting. There is something impressive about the cuts, preparations, and ingredients that might sound simple yet exceptional at this dining hotspot.
37 Steakhouse & Bar Shop 102 – 103, 1/F, Peak Galleria, 118 Peak Rd, The Peak, Hong Kong, +852 2885 3320, www.thefoodstoryhk.com/37steakhouse
Tags