There are many reasons to want to get out of the city and these may include needing a breather in nature and escaping the human crush. Hiking has its benefits like getting some great cardio and filling your lungs with fresh air but sometimes, popular hiking trails like Dragon's Back can get quite crowded. This probably defeats the purpose of going for a hike to escape the crowds of Hong Kong so allow us to point you in the right direction. Here are ten less-trodden hikes for the outdoorsy getaway you need sans the crowd.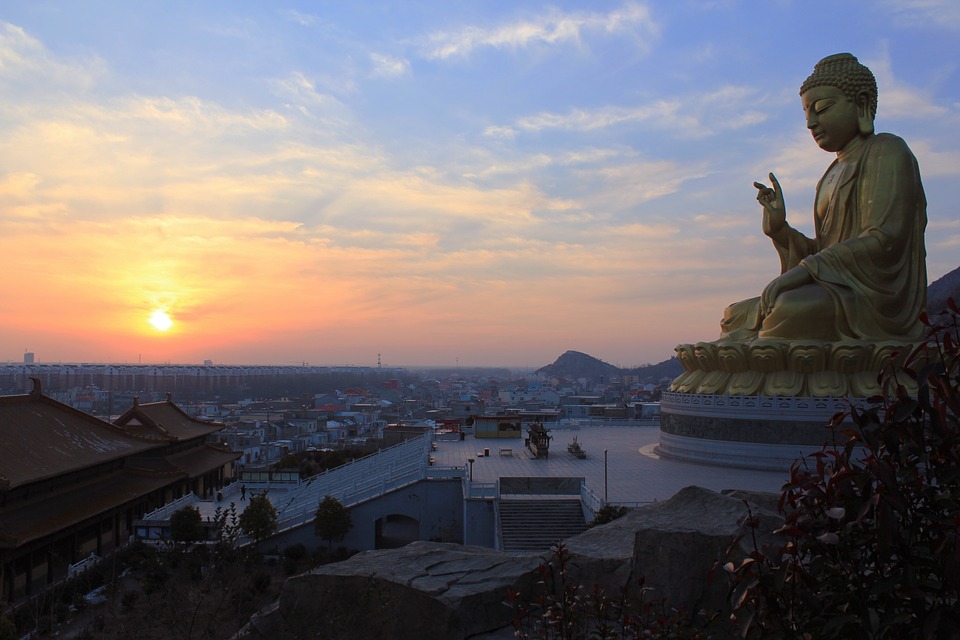 Shek Pik Country Trail to Big Buddha on Lantau Island
Distance: 5.5km | Duration: 2 hours | Difficulty: Moderate
This is a good one if you've been to the Big Buddha a million times and find yourself obliged to show it to a visitor, yet don't want to go by cable car or bus. Get your workout for the day in by starting at the bottom–Shek Pik Reservoir–and ending at the tranquil Wisdom Path at Ngong Ping. For more information on the trail, check this website.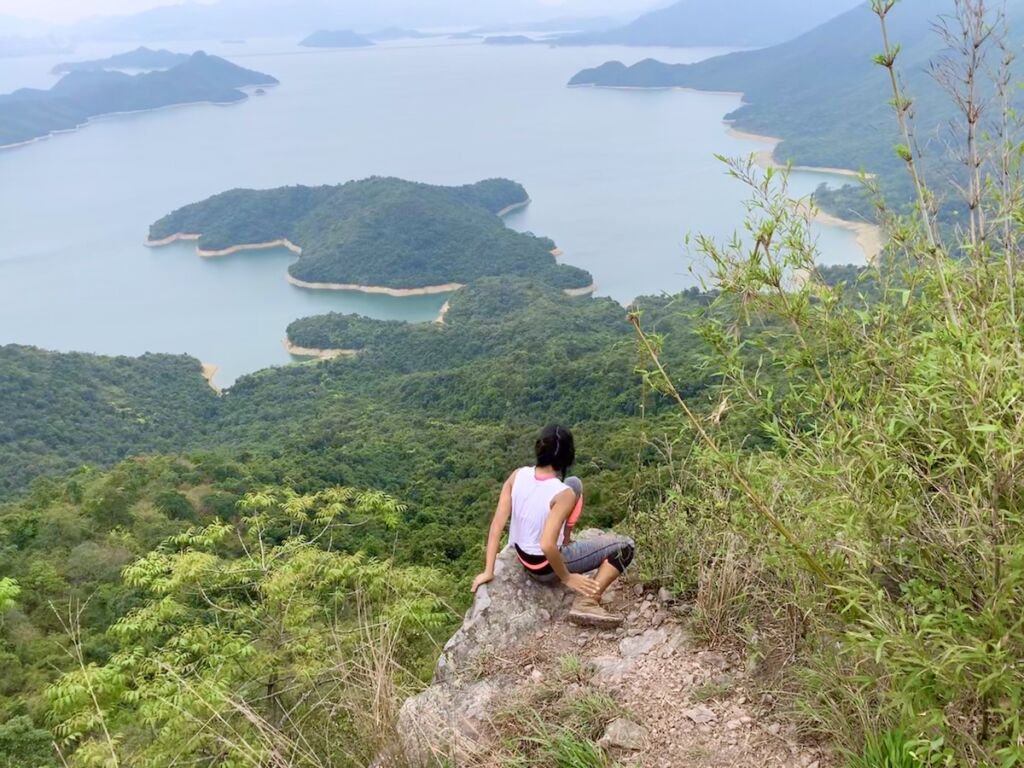 Plover Cove Reservoir Country Trail: Island Chain Walk
Distance: 15.5km | Duration: 7 hours | Difficulty: Hard
This challenging yet rewarding trail is one of Hong Kong's best-kept secrets. The breathtaking yet lengthy route takes you on the ridge of an island chain way up north in Plover Cove Country Park. There's also a section of the path where the whole trail from the rocks to the soil turns pink and purple! Dedicate an entire day for this adventure starting at Tai Mei Tuk with a leisurely stroll, gradually building up to a series of challenging hills (start at Wu Kau Tang if you want to get the hardest part out of the way from the beginning). Take ample food and water along with you because you're going to need it!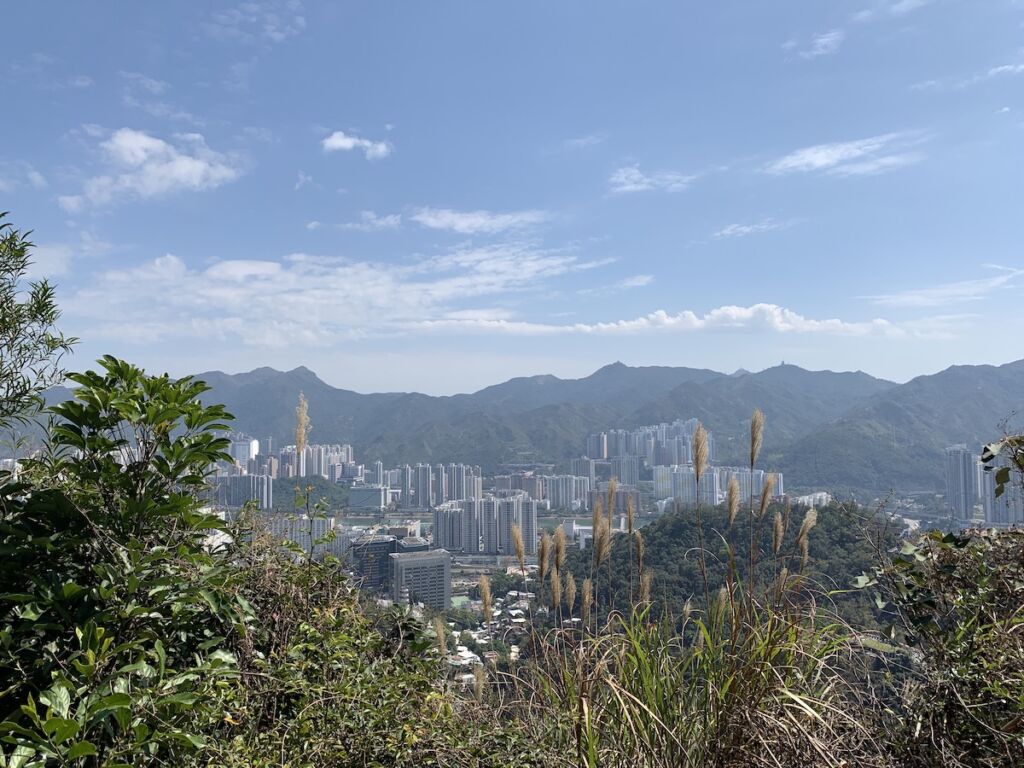 Needle Hill & Grassy Hill via MacLehose Trail 7
Distance: 6.2km | Duration: 2.5 hours | Difficulty: Moderate to hard
This pretty hike starts at the Shing Mun Reservoir; built in 1937, the dam, bridge, and tower onsite have been listed as Grade I historic buildings. A beautiful walk following the edge of the reservoir is followed by steep cardio filled ascent up Needle Hill–there's barely any tree cover here but the views are just stunning (note: do not do on a scorching day). You'll get another serious workout climbing Grassy Hill, but it gets easier after, and before you know it you'll be at Lead Mine Pass, the exit point! For more information on this trail, check here.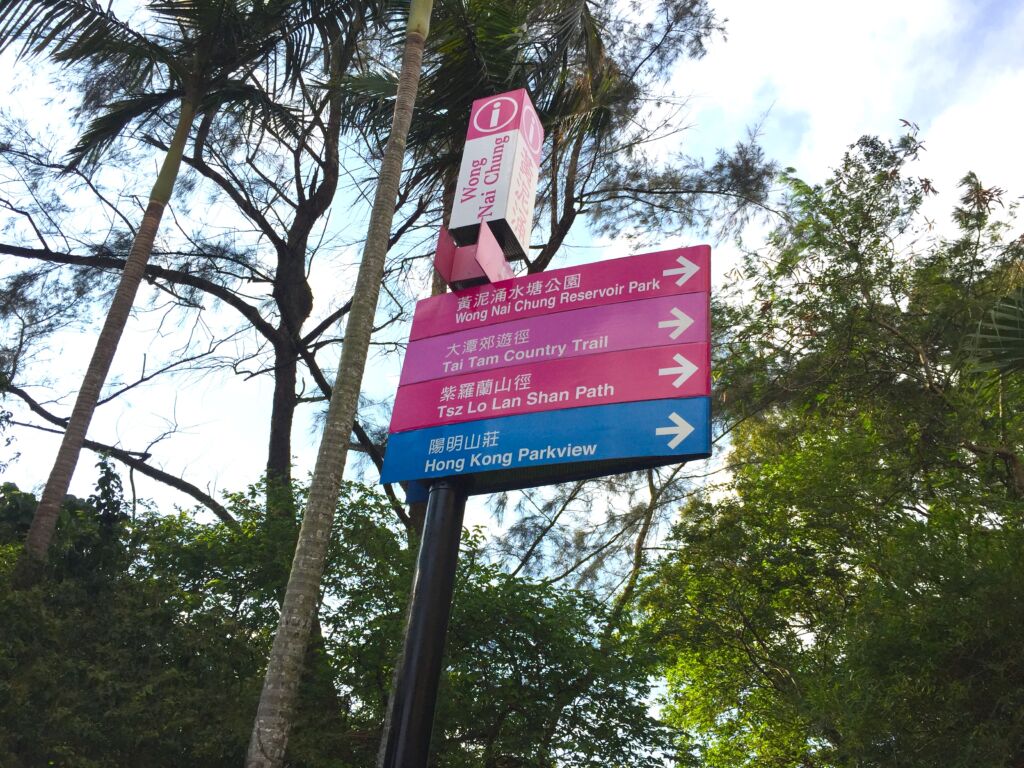 Tsz Lo Lan Shan Path: Wong Nai Chung to Repulse Bay
Distance: 6.5km | Duration: 2.5 hours | Difficulty: Easy
Of the many trails that begin at Parkview, this is one not many people are familiar with. This enjoyable walk will show you great scenery overlooking Hong Kong Island's southside including the coastal stretches of of Deep Water Bay. From the bus stop of Wong Nai Chung Reservoir Park, climb the stairs by the petrol station and follow the clearly signposted path in pink. End your trip at one of the hip beachfront restaurants at The Pulse or treat yourself at the charmingly colonial venue of The Verandah.
Ap Lei Pai: Quick & Adventurous Southside Jaunt
Distance: 3.6km | Duration: 2.5 hours | Difficulty: Moderate to hard
Also known as Yuk Kwai Shan (Mount Johnston), this Hong Kong hike can be accessed directly from the Lei Tung MTR Station on the South Island Line, after Wong Chuk Hang and Ocean Park. It's quick to get to and doesn't take all day to do, but there are sections that involve scrambling on your hands and knees or semi-rappelling down a rope. If you're into bouldering or climbing, there's a technical route that goes around the coast rather than over the mounds or hills with cables and the like. The geography makes for stunning features thanks to the tombolo–a landform in which an island is attached to the mainland by a narrow piece of sandbar. Ap Lei Pai is actually the "tied island" connected to Ap Lei Chau by that strip of sand!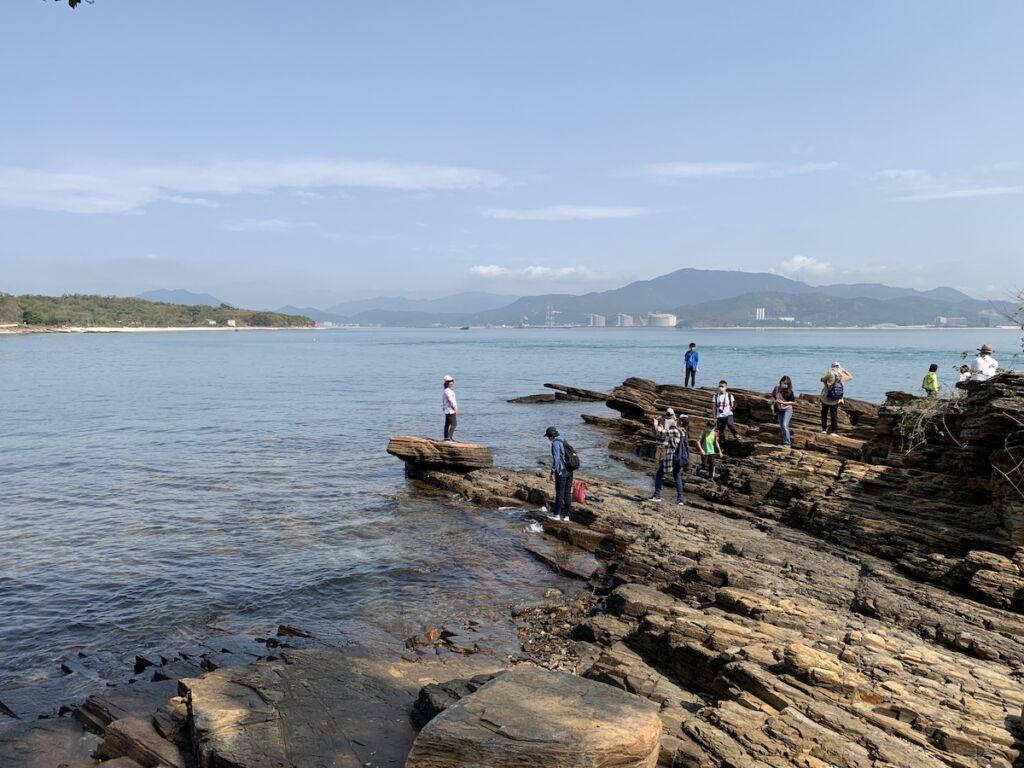 Remote Island Hike: Ping Chau Country Trail on Tung Ping Chau
Distance: 6km | Duration: 2.5 hours | Difficulty: Easy
This is as far away from Hong Kong Island as it gets without actually stepping foot outside of SAR territory. Very few make it to the geological wonder of Tung Ping Chau because there's only one ferry per day going and returning from the island (one hour 30 minutes each way!). The hike itself follows the circumference of the Hong Kong UNESCO Global Geopark with stops at beaches and unique rock formations every so often. Unfortunately, you might bump into some tour or camping groups which can become quite noisy, but there are more than enough spots for a quiet picnic, a spot of beach volleyball or a card game. Take food and water, although they do have a handful of shops and eateries near the pier if you need to stock up. Don't forget your swimsuit and SPF!
Lantau Trail Section 7: Amazing Coastal Hike to Tai O
Distance: 10.5km | Duration: 3 hours | Difficulty: Moderate
This beautiful seaside Hong Kong hike follows Lantau Island's western coastline ending in the quaint fishing village and tourist spot of Tai O. Secret beaches await, the prettiest of which is Fan Lau Sai Wan–so bring your swimwear and beach towel and make a day of it! There are also several points of interest this side of the island including a historic obelisk perched on a cliff, which used to delineate British and Chinese territory. A small detour will also take you to an old fort, lighthouse, stone circle, and Tin Hau Temple. To find out more about this trail, check this website.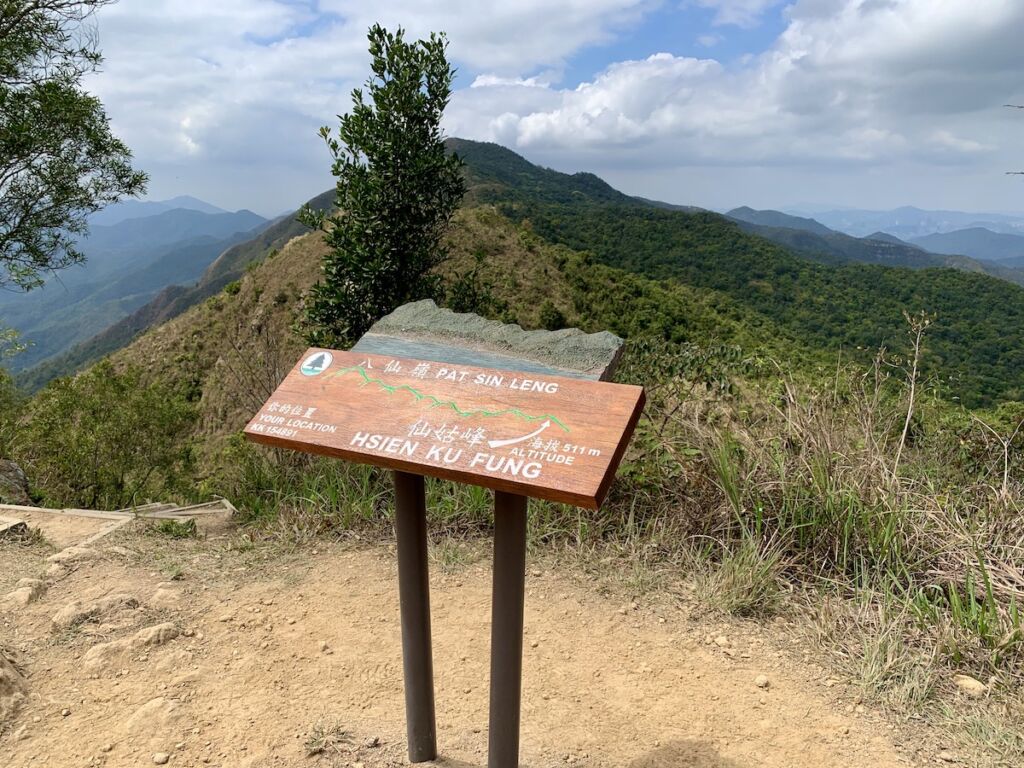 Forest Bathing On The Edge of China via Wilson Trail Section 10
Distance: 8km | Duration: 3 hours | Difficulty: Moderate to hard
Picking up from the tail end of the legendary Eight Immortals Hike (Pat Sin Leng), this beautifully green walk is a perfect trail for "forest bathing". Start at Tai Mei Tuk and walk up the mountain through the Pat Sin Leng Nature Trail. You can make a detour to the exit point of Wilson Trail Section 9 (the actual Eight Immortals route) where they have the Pat Sin Leng signposts and viewpoint… and brag about how you conquered one of Hong Kong's most strenuous treks and have the photos to prove it. But from there, instead of killing yourself on the ridge, go through the enchanted woods following Wilson Trail Section 10 to Nam Chung. Toward's the end, stop at the Sir Edward Youde Memorial Pavilion and picnic with a surreal view across to China.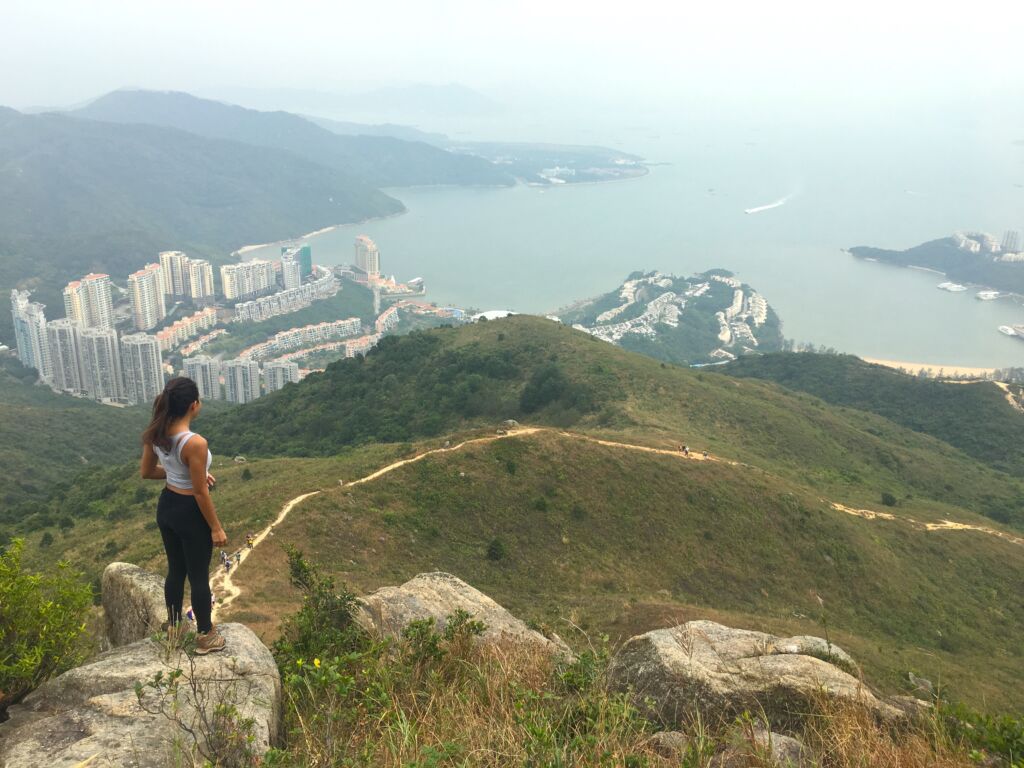 Tiger's Head: Lo Fu Tau Country Trail from Discovery Bay
Distance: 8.4km | Duration: 3 hours | Difficulty: Moderate to Hard
This natural alternative to Lion Rock is a beach hike that takes you from Discovery Bay to Mui Wo the hard way: inland, versus the more popular trail circling the coast. You can do it from either end, but we decided to make the perilous assault up Tiger's Head at the outset. You don't have to climb the actual 'Tiger's Head' rock though, you can skirt around it and still get amazing views up top. There's not much shade by way of trees here; more stony outcrop and grassy plains in the main country trail–bring a hat and loads of water!
Also read: Olympic Trail: A Tucked-away Getaway in Hong Kong's Lantau Island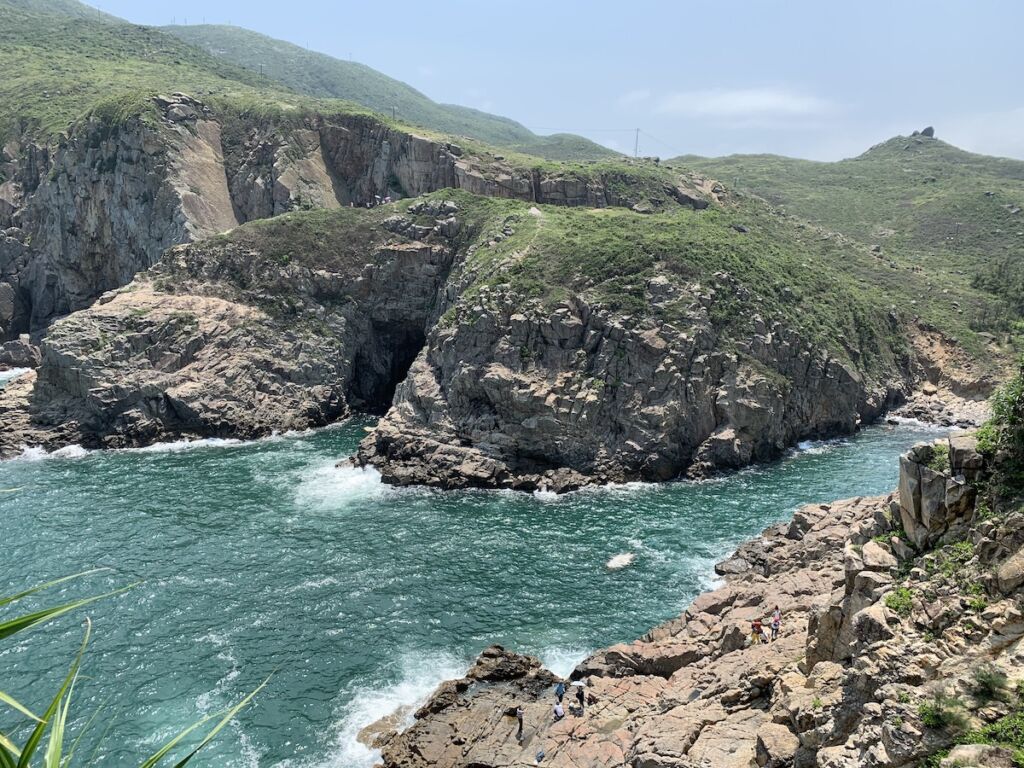 Tung Lung Chau: Secret Island Paradise
Distance: 8km | Duration: 3 hours | Difficulty: Hard (off-trail scrambling)
Similar to Po Toi Island, Tung Lung Chau is a rock-climbers dream. Dramatic cliffs and rocky beaches make up the topography of the island, which you can reach by ferry boat from MTR Sai Wan Ho on Island East. There's an eight-kilometer loop-hike circling the isle, but parts of it are unpaved and involve amateur rock-climbing. This beautiful area is home to an attractive campsite shaded with pine trees, an ancient 3,000-year-old rock carving, and a centuries-old fort built during dynastic China. We were also entertained just watching the best rock-climbing action in Hong Kong against a picturesque background, not to mention breath-taking views from Nam Tung Peak and several caves to explore if you dare.
Tags
Related Posts