The holiday is over but we're still feeling the vibe. January in Hong Kong is guaranteed to be an incredible month because there's so much to see and do. Music, arts, and food–you're sure to find something for everyone, so get ready for a wild and wonderful 2019. Kick off each month of the year with the best events, sights to see and places to go with our monthly picks. .
Hong Kong Episodes
(Featured image above)
Hong Kong Arts Development Council and Jockey Club New Arts Power are delighted to stage Hong Kong Episodes, an audiovisual ode to Hong Kong. Taking the audience on a creative journey and engage with their own imaginations, while also taking time to reflect, this is one of the best things to do at the beginning of this year.
Fung Lam, the youngest Chinese composer to be commissioned by the BBC, has partnered with Teriver Cheung, a rising star of the international jazz scene, to compose eight musical tracks with the video works created by architect and designer Anthony Lai. Together, three Hong Kong artists invite audiences to explore "The Hong Kong You Don't Know" via an immersive audiovisual display. Explore the unique charm of Hong Kong with eight musical sections developed through four facets of Hong Kong during the course of a virtual day: its cosmopolitan cityscape; fast-paced lifestyle; avenues for spiritual retreat; and colorful heritage and culture. Savor the changing sensibilities of the city in the ambiance of video and instrumental music.
When: January 26–28, 2019
Where: JC Cube, Tai Kwun, Hong Kong
How much: HKD $220
For more details, visit www.newartspower.hk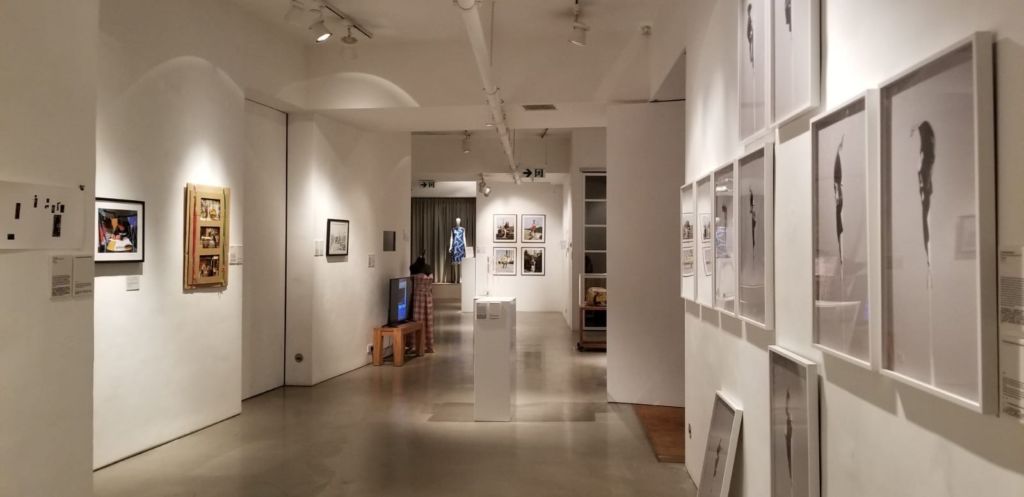 Hong Kong Human Rights Arts Prize 2018
A must-visit at the beginning of this year is The Hive Spring and Eaton Hong Kong. Hong Kong artist Siu Wai Hang who won the Hong Kong Human Rights Arts Prize (HKHRAP) 2018 with powerful video work Open Ta Kung Pao. Siu's work was selected from a shortlist of 23 artworks as the winner of the fifth HKHRAP, co-presented by Justice Centre Hong Kong and the European Union Office to Hong Kong and Macao.
All shortlisted works are on display at an exhibition at The Hive Spring while Eaton HK is hosting the award-winning artworks in an expanded setting. It's a great opportunity to immerse yourself in arts and culture to be able to be able to find inspiration and reflection for the year ahead.
The Hive Spring
When: 8:00am–8:00pm, December 9, 2018–January 11, 2019
Where: Remex Centre, 3/F, 42 Wong Chuk Hang Rd, Wong Chuk Hang.
For more details, contact +852 2110 4370
Eaton Hong Kong
When: January 17, 2019–February 7, 2019
Where: 380 Nathan Rd, Jordan
For more details, contact +852 2782 1818 or www.justicecentre.org.hk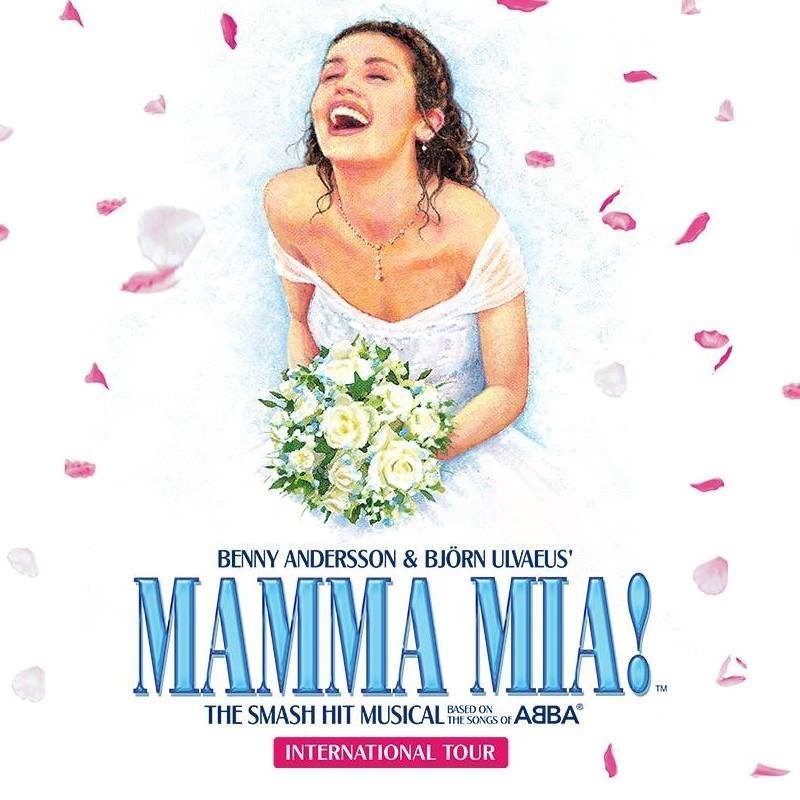 Mamma Mia!
One of the most iconic musical shows based on the hit songs of Abba, Mamma Mia comes to Hong Kong. Watch out for a phenomenal performance featuring unforgettable characters and music that make Mamma Mia the world's sunniest and most exhilarating smash-hit musical.
Set on a Greek island paradise where the sun always shines, a tale of love, friendship and identity is irresistibly told through the timeless hits of ABBA. Sophie's quest to discover the father she's never known brings her mother face to face with three men from her distant romantic past on the eve of a wedding they'll never forget.
When: January 16–January 27, 2019
Where: Lyric Theatre, The Hong Kong Academy for Performing Arts, Wanchai
For more details and ticketing inquiries, visit premier.hkticketing.com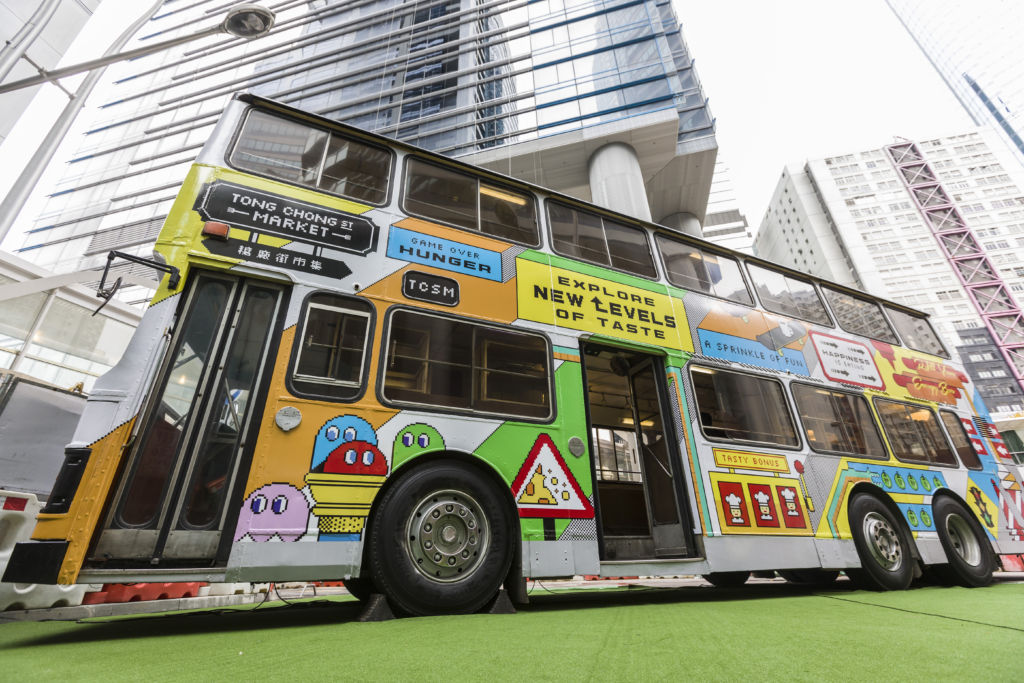 This lively street market features everything from fresh farmers' produce to cooking tips and from creative dishes to the latest food and beverage trends. It's a platform that encourages dialogue for like-minded communities. It incorporates eco-living with food to promote healthy living and sustainability. Through a great variety of street food, games and performances, market-goers will be able to explore new levels of taste.
This year, TCSM welcomes 40 stalls helmed by the region's culinary trailblazers. Each Sunday from November to February, the market will take place so don't miss out on your chance to try some preserved and baked goods, as well as fresh seasonal organic fruits, vegetables and more!
When: 11:00am–5:00pm, November 4, 2018–17 February, 2019 (every Sunday, except 2, 23, 30 December, 2018 and 3 February, 2019)
Where: Tong Chong Street, Taikoo Place, Quarry Bay, Hong Kong
How much: Free entrance (each stall has its own pricing list)
For more information, check their website or Facebook page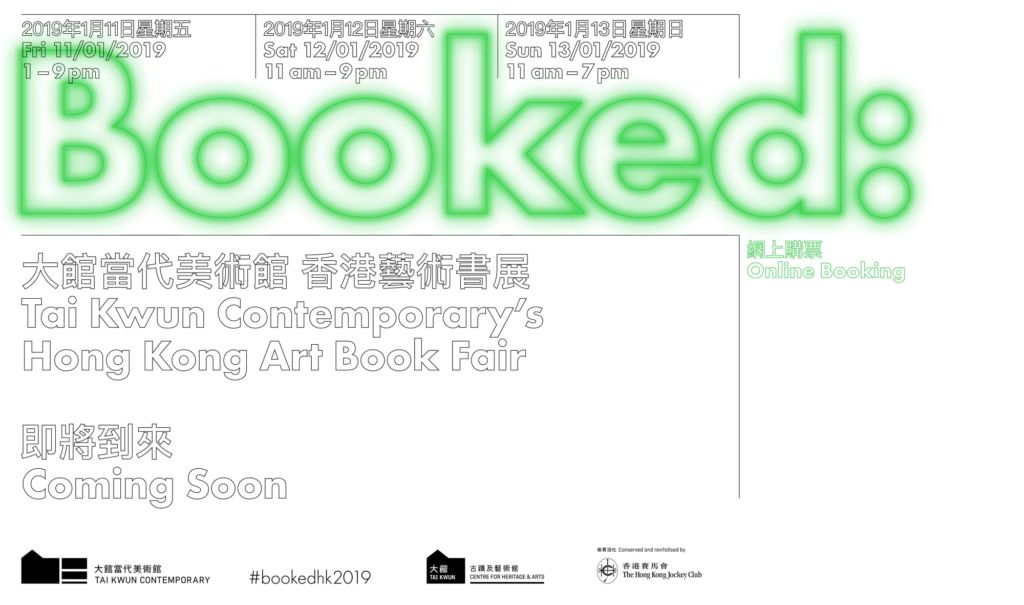 Booked: Tai Kwun Contemporary's Hong Kong Art Book Fair
One of the most anticipated events this year is the Booked: Tai Kwun Contemporary's Hong Kong Art Book Fair" Bringing together over 60 art book publishers, artists and exhibitors from Hong Kong, the region and international arena for the first time, immerse and explore the world publishing and art through the medium of books.
The art book fair takes place from within the JC Contemporary building at Tai Kwun. The three-day annual event aims to create a platform for art book publishers and artists to display their range of works, from photography books, art albums, art historical and theoretical texts, to zines, and objects of art known as artists' books. There will also be an extensive public programme of talks, book launches, workshops, performances, and special projects. Don't miss this cool event!
When: January 11–13, 2019
Where: Tai Kwun 10 Hollywood Road, Central, Hong Kong
How much: HKD $20
For more details, visit www.booked.taikwun.hk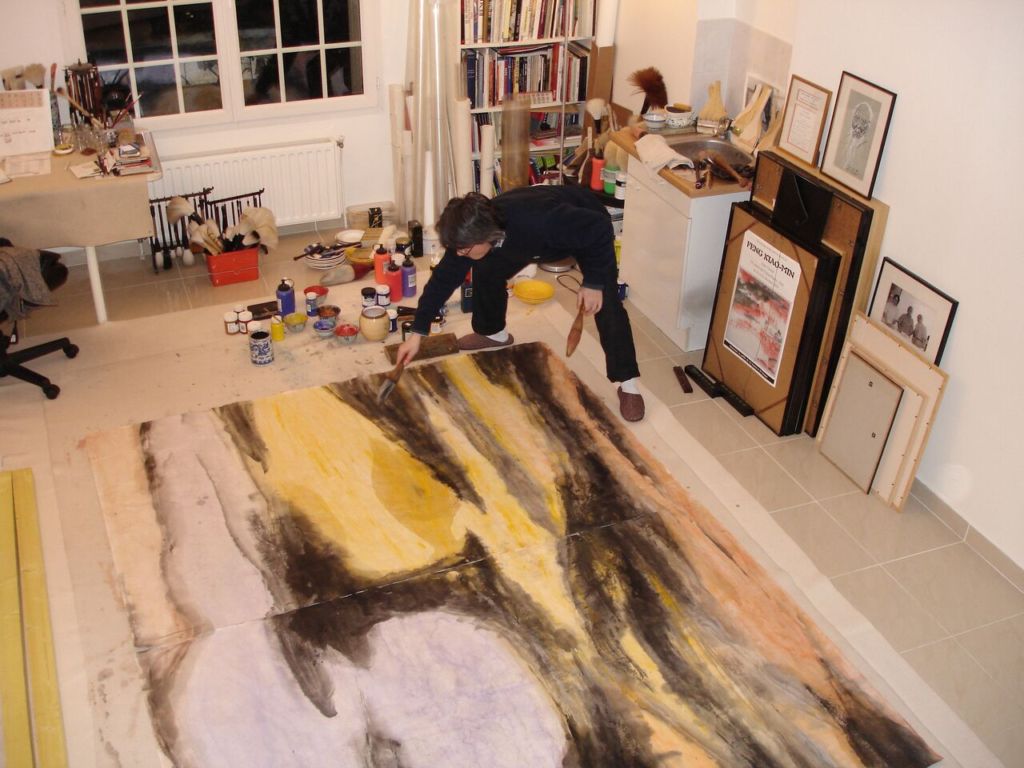 'Inspired Resonance' by Feng Xiao-Min at Opera Gallery
Find inspiration for your goals this year at Opera Gallery. Nestled on Wyndham Street, talented artist Feng Xiao-Min ventures on his first Hong Kong solo exhibition.  The stunning collection is aptly named 'Inspired Resonance'. The French-Chinese contemporary artist is set to showcase colorful and meditative abstract landscape-inspired works.
The exhibition features a total of 27 of Feng's large scale ethereal paintings dating from 2013 – 2018, set aside especially for the Opera Gallery exhibition with 20 of these pieces never seen before. Get lost in the beauty of these magnificent masterpieces and maybe you'll fall in love with one of the creations to mark your valuable purchase for 2019.
When: January 18–February 29, 2019
Where: Opera Gallery, W Place, 52 Wyndham Street, Central, Hong Kong
For more details, visit www.operagallery.com
Tags