What is worth exploring in Hong Kong this first month of 2020? The city is brimming with beautiful events, activities, and things to do. There's never a boring moment at this world-class Asian city that never sleeps. With the Chinese New Year holidays looming as well, read our guide to plan your calendar carefully this January.
Kathaa: Stories from India on Hong Kong walls 
(Featured image above)
The Indian influence in Hong Kong is undeniable. Traders played an important role in the early development of Hong Kong and from January 5 to 12, explore a celebration of Indian folk arts and artists in the city. Set to feature four Indian artists–Venkat Shyam (Gond Artist), Anil Wangad (Warli Artist), Apindra Swain (Pattachitra Artist), Ranjeet Jha (Madhubani Artist), there will be live painting exterior murals in various locations across Hong Kong. It is also complemented by an exhibition of artists' paintings at Gaylord.
When: January 5–12, 2020
Where: Various locations across Hong Kong
For more details, visit www.facebook.com/events

Hong Kong Arts Museum
Make a visit at the start of this year to the newly reopened Hong Kong Museum of Art. Sitting proudly on the Tsim Sha Tsui waterfront, the magnificent structure is dedicated to promoting local art while also shedding light on China's long cultural legacy. There is a new annex block together with an expanded program. Spread across 10,000 square meters, the museum has a vast collection of over 17,000 artifacts including Chinese antiquities dating back to the Neolithic period and works by seminal artists such as Wu Guanzhong, who was widely regarded as the father of modern Chinese painting.
Where: 10 Salisbury Road, Tsim Sha Tsui, Kowloon, Hong Kong
For more details, visit www.lcsd.gov.hk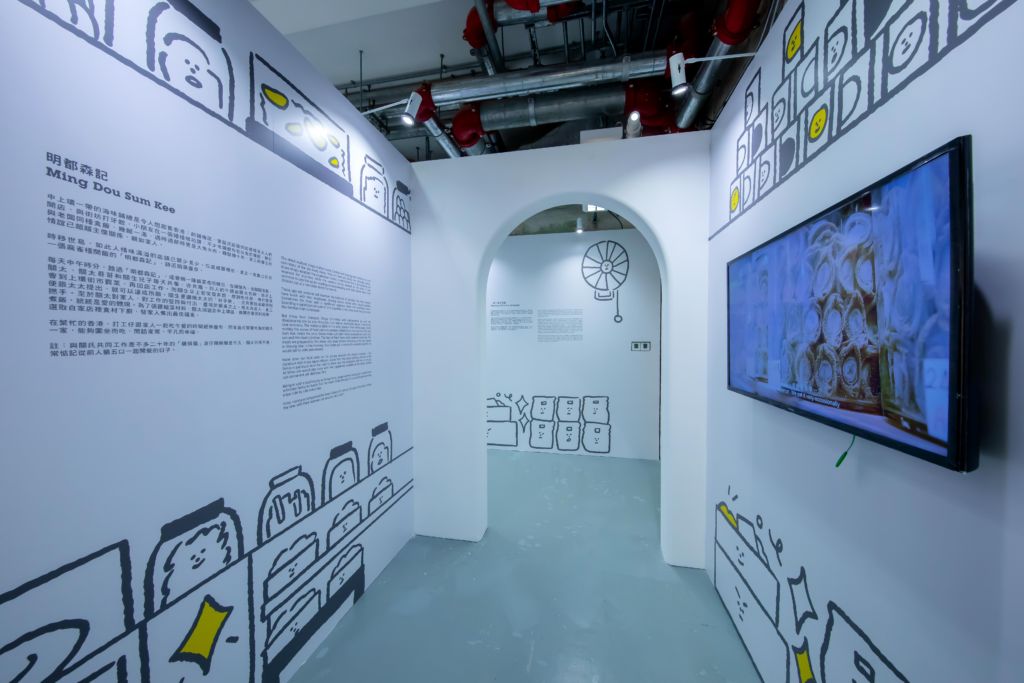 "Let's Do Lunch" at Tai Kwun
The Tai Kwun Heritage recently unveiled the second chapter of the "Lives in Central" exhibition series–Let's Do Lunch. The new exhibition and events will shed light on the life of workers in Central outside their workplace. It explores how the district's fascinating lunch scene nurtures social cohesion. Discover how a variety of culinary conventions and institutions came into existence. The interesting exhibition also showcases an authentic lunch experience with tastings of culture, language, and habits.
Let's Do Lunch takes the audience to join the lunch-goers in Central. In the Fast Food Zone, expect to feel the hustle and bustle during the lunch hour in Central; the Executive Lunch Zone introduces how the practice was imported and unveils professionalism behind a delicate lunch set; the Fraternity Association Zone tells the story of nostalgia and authentic regional cuisines; the Company Lunch Zone shows how togetherness is cultivated through a shared meal at work.
When: December 20, 2019–February 8, 2020
Where: Tai Kwun, 10 Hollywood Road, Central Hong Kong
For more details, www.taikwun.hk

Art Walk x The Mills: Threading Through Time 
Presented by the Hong Kong Arts Development Council (HKADC) and funded by The Hong Kong Jockey Club Charities Trust, the third edition of Jockey Club New Arts Power (JCNAP) has come to its finale with its annual Art Walk Program entitled Threading Through Time.
This year's finale Art Walk program Threading Through Time is curated and produced by The Mills. Based on Chan Wai's local novella The Memory of Herbs, Threading Through Time brings together five groups of acclaimed local artists and arts groups. The Mills is formerly known as Nan Fung Cotton Mills. It stood at the forefront of the local manufacturing industry from the 1960s to the 2000s, producing large quantities of yarn for the city and the rest of the world. After moving away from manufacturing, Nan Fung has since decided to preserve these meaningful buildings, breathing new life into them to become The Mills. It now serves as a platform for fostering and promoting creative undertakings on the local art and cultural scene.
When: January 10–19, 2020
Where: Fabrica Atrium, 4th Floor, The Mills, 45 Pak Tin Par Street, Tsuen Wan, Hong Kong
For more details, visit www.newartspower.hk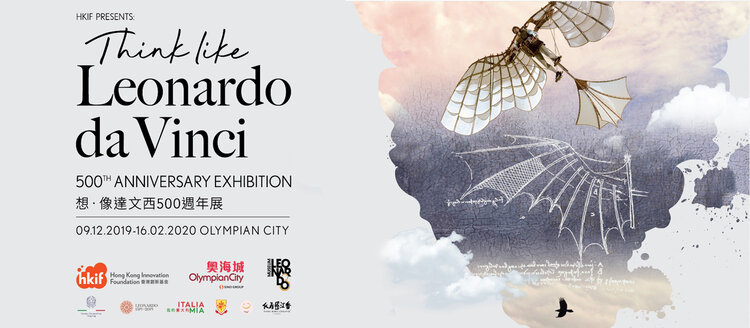 THINK LIKE DA VINCI – 500TH ANNIVERSARY EXHIBITION
Make this your next date night activity or a day out with friends. Head to the first grand-scale exhibition in Asia in conjunction with Leonardo3 Museum, the global leading institution in the study of Leonardo da Vinci presented by Hong Kong Innovation Foundations.
The exhibition at Olympian City focuses on the Museum's detailed studies, analysis and translation of the manuscripts by Leonardo da Vinci, the greatest Renaissance Man, and pioneer in STEAM studies, presenting an immersive iteration of the world of Leonardo by rebuilding his machines and artworks through the most advanced technology and scientific experiments. The exhibition is an inspiring combination of both real and virtual experiences.
When: December 9, 2019–February 16, 2020
Where: Olympian City 2, Central Atrium, 18 Hoi Ting Road, West Kowloon, Hong Kong
For more details, visit www.italiamiafestival.com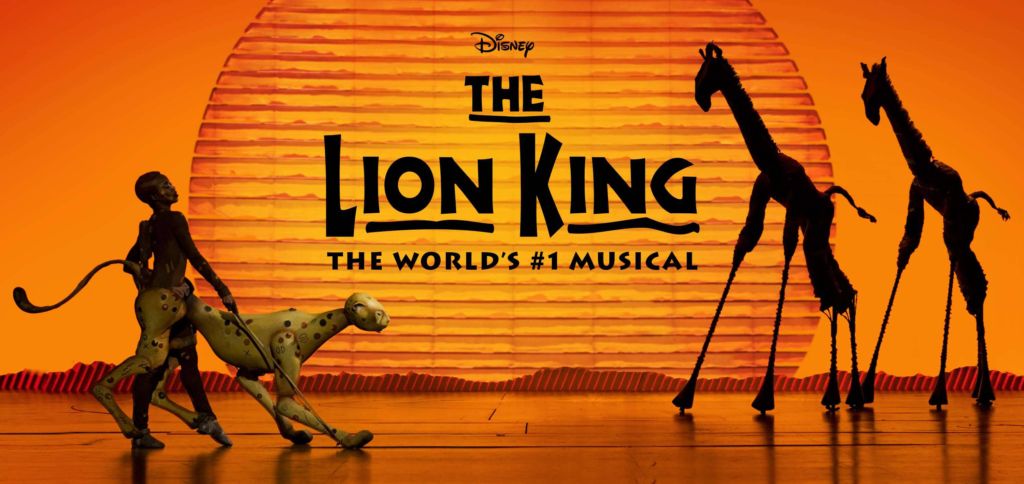 THE LION KING MUSICAL
Disney's The Lion King premieres in Hong Kong on December 18, 2019 (Wednesday), at AsiaWorld Expo Arena. Fans of this timeless Disney animation movie hit are able to see their beloved characters live on a musical performance to remember! The international tour of The Lion King celebrates the musical's 20th anniversary year, premiered in Manila in March 2018, and went to Singapore, South Korea, and Taiwan. With a crew comprised of 19 nationalities, it is an international show, full of talent and memory.
Over 95 million people worldwide have witnessed the phenomenon of Disney's The Lion King and finally, Hong Kong audiences can share the experience. The show is presented locally by iMe Global Limited. The international tour, which is the 25th global production of Broadway's award-winning musical, is performed in English with Chinese subtitles.
The Lion King is a one-of-a-kind majestic production that has established a new level of artistry for musical theater from the staging, costumes, and choreography, which are reminiscent of the vast savannahs of Africa and its distinctive animal characters.
When: December 18, 2019–January 12, 2020
Where: AsiaWorld-Expo, Chek Lap Kok, Lantau, Hong Kong
How much: Starting from HKD $399
Tickets available from mid-May, 2019 onwards
Special VIP and Corporate Hospitality Packages are also available, email [email protected] to know more
For more information, head to their official website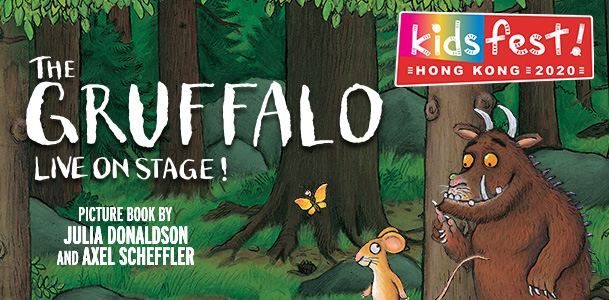 KidsFest! 2020
Family should always come first and thus, make your weekend a special day out with the kids at the fun family festival–KidsFest. Boasting nine fantastic shows, you'll find old favorites such as "Stick Man" and "The Snail and the Whale", along with some exciting new productions including "Mr. Men and Little Miss", direct from their UK tour. Watch out for the epic return to Hong Kong of the popular "Dinosaur Zoo" too as guests and audience can have a closer look at the iconic prehistoric creatures.
When: 15 January  15–February 23, 2020
Where: Drama Theatre, The Hong Kong Academy for Performing Arts
How much: HKD $195, HKD $335, HKD $385, HKD $435
For more details, contact +852 31 288 288 or visit www.kidsfest.com.hk

Hong Kong 100 Ultra Trail Race
Hong Kong 100 is an ultra-endurance race and part of the prestigious Ultra-Trail World Tour (UTWT). The race was first held in 2011 and has quickly become one of the most popular events in the global trail running calendar. The 56km and 103km courses are based around Hong Kong's famous MacLehose Trail and cover some of the most beautiful countryside scenery in Hong Kong, with panoramic views of the busy city, making for a unique way to experience Hong Kong. The race has been elevated to the Series level in the UTWT, making it the only Series event in Asia.
When: January 17–19, 2020
Where: Pak Tam Chung, Sai Kung to Tai Mo Shan, Hong Kong
For more details, visit www.hk100-ultra.com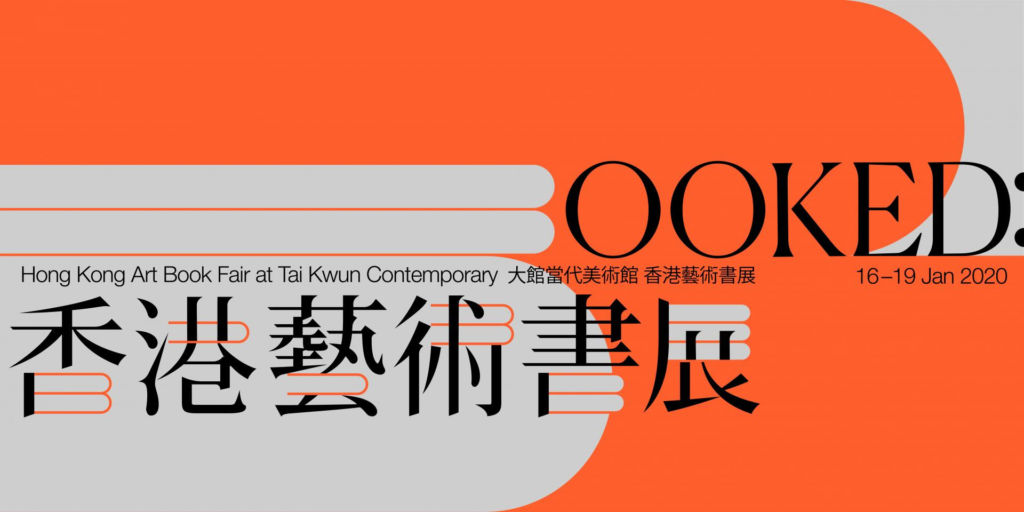 BOOKED: Hong Kong Art Book Fair
Book and art lovers all over the city and region can rejoice at the incredible Hong Kong Art Book Fair this month. The leading art book festival in Asia returns for its second edition. Explore over 80 local, regional, and international exhibitors taking part. Themed this year as "BOOKED", this will serve as a platform for the diverse range of artistic and publishing practices at the intersection of "art" and "books". You'll find coveted artists' books, photography books, art albums, art catalogs, art history, and theoretical texts, artists' editions and gallery editions as well as art-related ephemera such as tote bags, pins, and badges.
When: January 16–19, 2020
Where: JC Contemporary, Tai Kwun, 10 Hollywood Road, Central Hong Kong
How much: HKD $30 (Adults), HKD $15 (Full-time students, senior citizens aged 60 or above and people with disabilities and the companion)
For more details, visit www.taikwun.hk
Tags
Related Posts