The United States of America takes pride in its cultural diversity shaping significance on its culinary scene. One of the joys of exploring the land of milk and honey according to many immigrants is food exploration. Each region or state offers its own specialty fare and popular ingredient that are spectacular in their individuality and quality. For example, barbecue is made differently in every area of this country, the same goes for a burger and steak sandwich. The world's melting pot is what defines the gastronomic landscape of this great nation. Delicious USA has not come at a better time in Hong Kong. The annual U.S. food and beverage festival allows urban dwellers a trip to America without leaving the city. Now in its second year, the event presents an expanded lineup of 25 renowned restaurants in Hong Kong offering over 40 exclusive dishes using an array of premium U.S. ingredients. The exciting festival runs from July 16 to August 16, 2020, welcoming hungry foodies and discerning diners alike.
What To Expect
The festival highlights the quality and versatility of U.S. food and beverage products. It provides an incredible opportunity for chefs to innovate by incorporating modern and creative twists in cuisines ranging from American, Spanish, and Italian to Asian, including Thai and Indian.
The affair takes place in conjunction with California Wine Month organized by the California Wine Institute. California Wine Month is a summer-long promotion of California wines at Hong Kong retailers, restaurants, and a special pop-up shop at Fashion Walk in Causeway Bay. Explore the best grapes sipped by renowned Hollywood celebrities and A-listers. The California Wine Month features a host of irresistible offers to reward wine enthusiasts everywhere and cultivate an appreciation for the diversity and wine culture of the Golden State. The festival is also launching competitions on social media promoting the hashtag #DeliciousUSA.
How to Participate in the Instagram Competition
 Order a featured dish at any of the 25 Delicious USA restaurants
 Post a photo of the dish on your IG account with the hashtag #DeliciousUSA
 Follow and tag Foodie and Delicious USA IG accounts
A panel of judges will select the best picture, with the winner receiving restaurant vouchers worth more than HKD $6,000.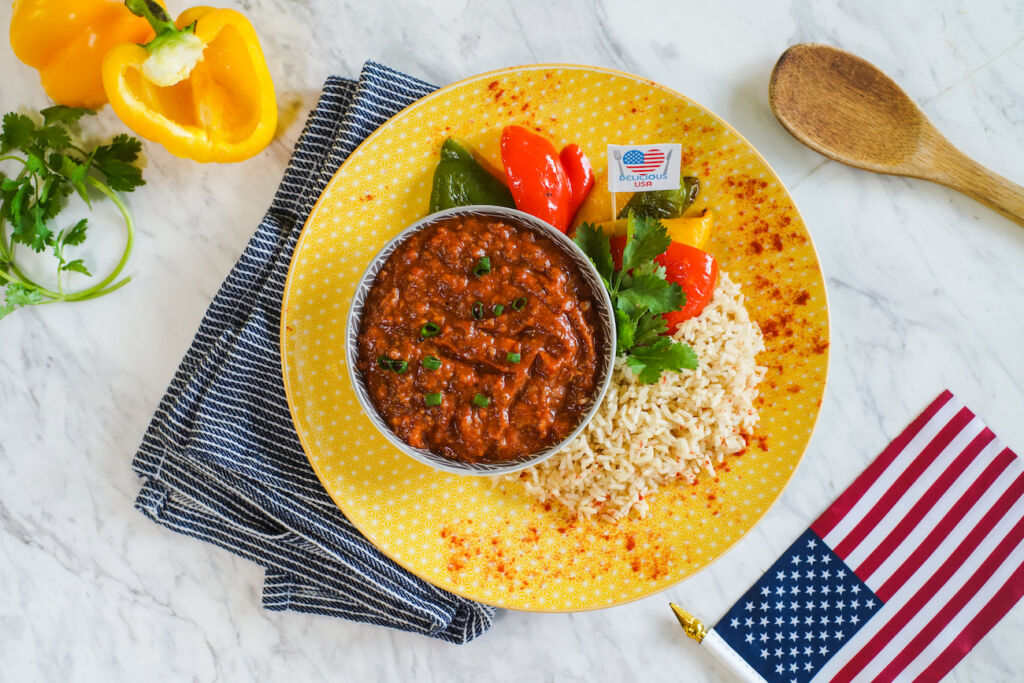 Food is always a good reason to gather the whole family or catch-up with friends. This unique food festival is certainly not just a trip to America but a journey around the world. Prepare for exciting dishes and fresh flavors that take your usual Hong Kong restaurants to a different level. Book a space and experience one dining spot after another. You might just discover something about yourself, after all, it's the joy of new exploration that sometimes gives life a new meaning.
Restaurants at Delicious USA to check out:
Acquasala
Big Sur
The Butchers Club
Flying Pig Bistro
Fofo by el Willy
Franks
Gaylord Indian
Gunpowder Indian Restobar
ICHU Peru
Kelly's Cape Bop
La Paloma
Lobster Shack
Mr Brown
Namo Avant Thai
NOSH
Popinjays – The Murray
Prohibition Grill House & Cocktail Bar
Red Lobster
Shake Up!
Silencio
Te Quiero Mucho
Test Kitchen
The Peak Lookout
Treehouse
Uma Nota
---
Delicious USA: An Annual U.S. Food and Beverage Festival
When: July 16 to August 16, 2020
For more details, visit their Facebook page
Tags
Related Posts