Are you ready for some cool children's activities this month? The Easter season is incomplete without an Easter egg hunt. Head to Taipa Village for some fun games, arts, crafts, and parades.
(See featured image)
Come and search the Easter eggs around Taipa Village as you discover the "secrets" of the neighborhood. From restaurants to shops and stalls, team up and uncover the hidden treasures. Don't worry about resources, an Easter kit is provided upon enrollment that includes some maps, questionaries, riddles, checkpoints for stamps, a pen and of course some rabbit ears to prep your tiny tots for the amazing hunt. Be sure to complete the locations and win a cool giveaway in the end.
When: 12:00pm—6:00pm, March 31—April 1
Where: Enrollment locations – Taipa Village Art Space entrance, Rua do Cunha, Pak Tai Temple front 10 Rua dos Clerigos, Taipa, Macau
How much: Free admission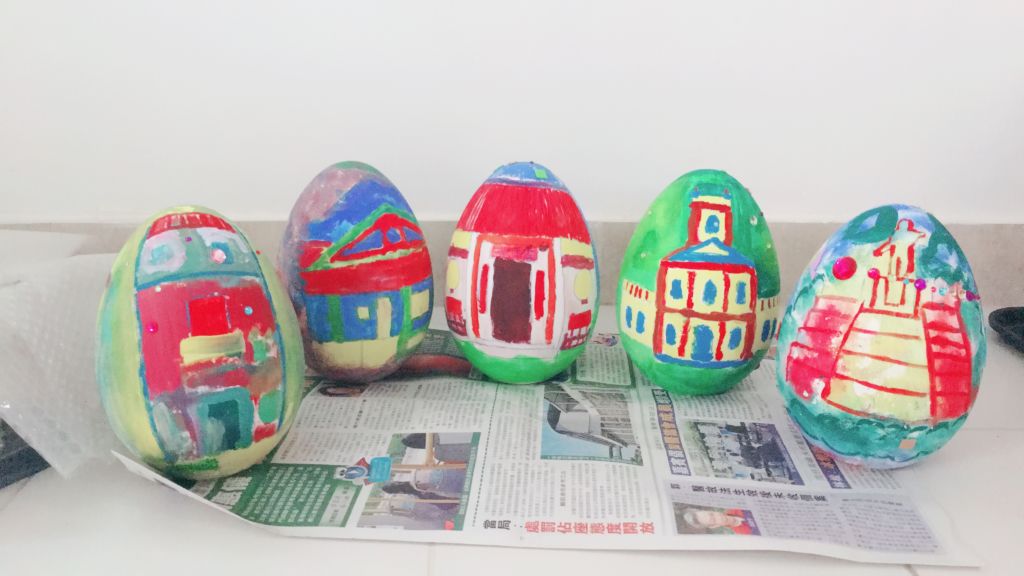 EASTER FACE & EGG PAINTING
Let's get down to fun with some color. In this painting fair, kids will get a chance to not only paint their own Easter eggs but get a complimentary face paint as well by a very own festive makeup artist. It's going to be a vibrant scene so we need you to pull out your digital cameras and phones and take a snap of this beautiful event.
When: Saturday and Sunday, March 24—25
Easter Egg Paint – 12:00pm—6:00pm (last enrollment at 5:30pm, 45 minutes per session, 10 pax minimum)
Easter Face Paint – 2:00pm—5:00pm
Where: Taipa Village Art Space, Tapas de Portugal 10 Rua dos Clerigos, Taipa, Macau
How much: Free admission
For more information please call +853 2857 6116 and +853 2857 6118 or email [email protected]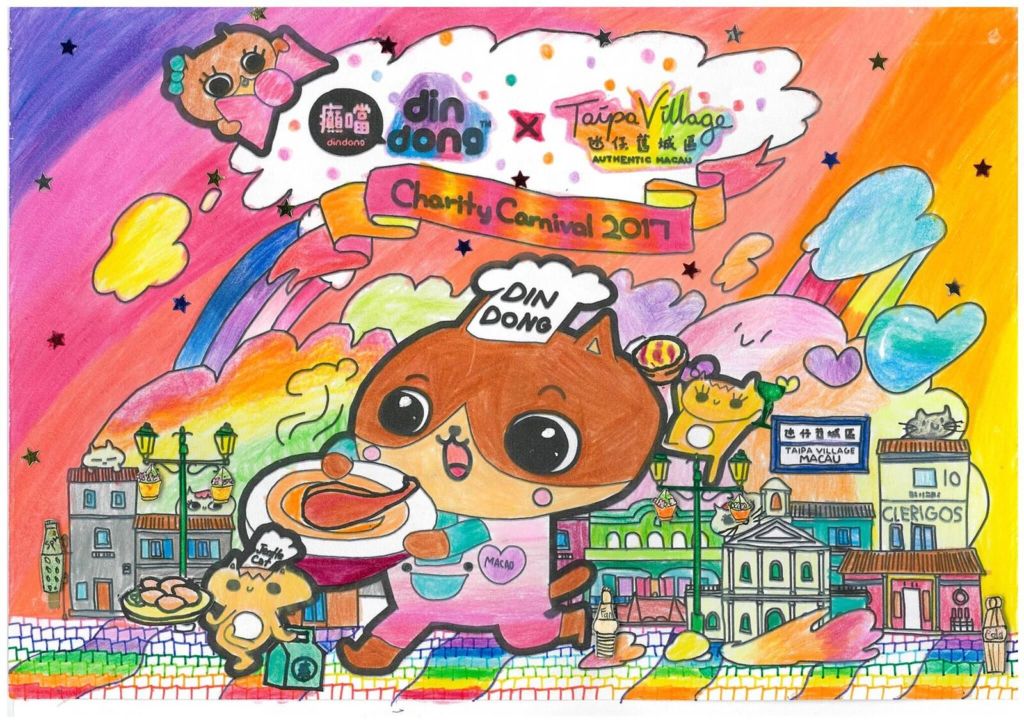 The Taipa Village Cultural Association presents the first "Din Dong" themed creative art show in Macau! Exhibiting over 50 artworks created by local students who participated in making drawings with handmade elements on a piece of paper, for the theme "What will Din Dong do when he is in Taipa Village?" for the "2017 Din Dong x Taipa Village Creative Art Competition". To kick off the show for the art space this year, the showcase aims to recognize the best talents of the local youths by offering them a platform to demonstrate their artwork.
When: 12:00pm–8:00pm (closed on Mondays), February 28–April 13
Where: Taipa Village Art Space, 10 Rua dos Clerigos, Taipa, Macau
How much: Free
For more information please call +853 2857 6118 and email [email protected] or visit www.taipavillage.com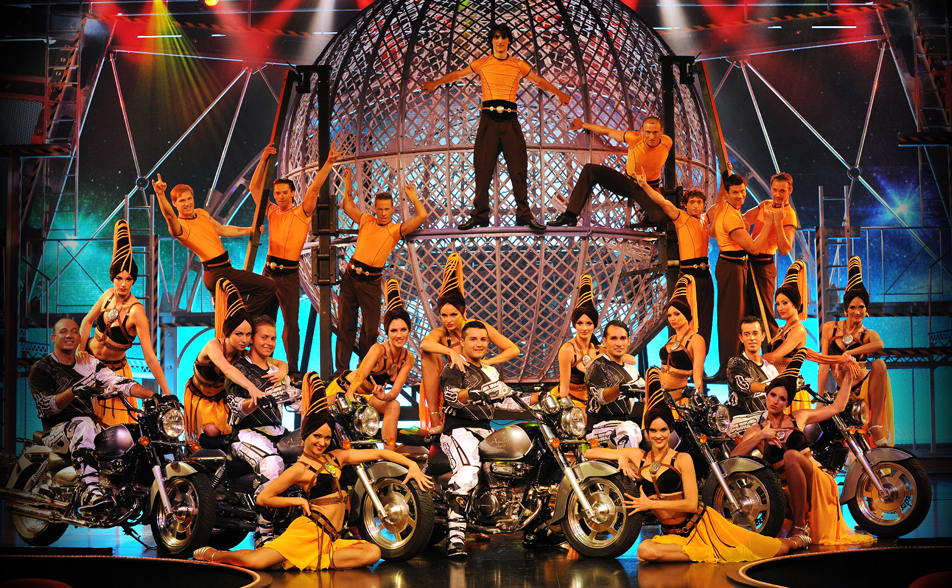 Coming to Macau for the first time ever is the La Parisienne – Cabaret Francaise with excitement, comedy, and glamor in equal measure. There's something for everyone in this outstanding French cabaret variety performance. It features a basketball team that can slam dunk in style, ice skating champions Aleksandr Popov and Elena Efaeva and their sensational performances and others such as synchronized dance with on an iconic Paris number. Audiences are guaranteed to have a spectacular time.
When: 8:00pm, Tuesday–Friday, 2:00pm and 8:00pm, Saturday, 2:00pm and 5:00pm, Sunday,  March 16–June 17
Where: The Parisian Theatre, The Parisian Macao, Estrada do Istmo, Lote 3, Cotai
How much: MOP $488 (A Reserve), MOP $ 388 (B Reserve), MOP $188 (C Reserve)
For more details, visit www.cotaiticketing.com, www.macauticket.com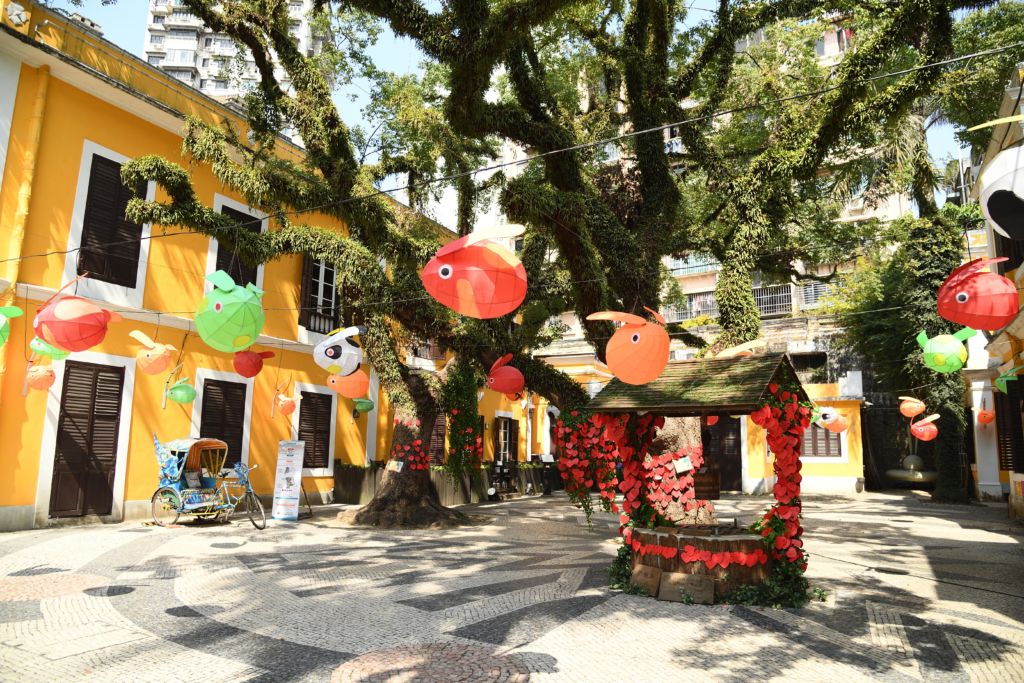 Did you know that the historic water well of the Albergue Courtyard turns into a wishing well under the romantic Marriage Trees? Simply toss a coin into the well and make your wish, you can even write it down and hang it on one of the trees. For the second year, Albergue Wishing Well is dedicated to raising awareness and funds for World Cancer Day (February 4). Visitors can make wishes for their loved ones who are undergoing a similar situation for a smooth and speedy recovery. Net proceeds will be donated to World Cancer Day.
Be sure to tag #WeCanICan #WorldCancerDay #AlbergueHistoricWishingWell to help spread awareness.
When: February 1—March 4
Where: Albergue Courtyard, No. 8, Calcada da Ingreja Des S. Larazo, Macau
How much: Free admission
For more information please call +853 2852 2550 or visit their Facebook page.

Which animal immediately comes to mind when we think about Easter? The bunny, of course! Big Nutbrown Hare, Little Nutbrown Hare and a bunch of other puppets are busy preparing the colorful eggs for a workshop that welcomes the whole family. With fun and simple games, the Theatre Terra's team will show how they bring so many fantastic characters to life.
When: 11:00pm–12:30pm (ages 3 to 4) 5:00pm–6:30pm (ages 5 to 6), Saturday, March 31
Where: Macao Cultural Centre, Avenida de Xian Xing Hai, NAPE, Macau
How much: MOP $100
For more information please visit their website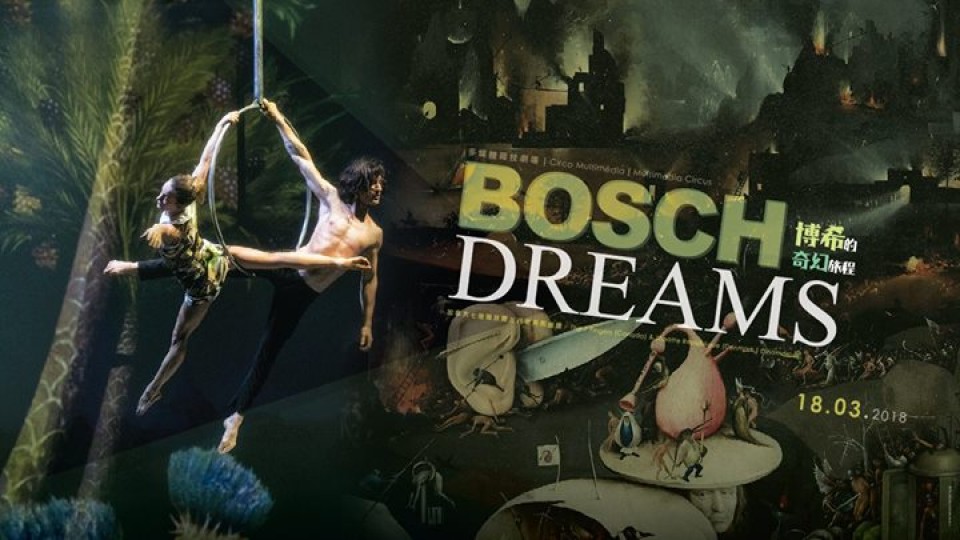 Bosch Dreams is a contemporary circus set in a surreal world of strange beings and fabulous animals. Immersing the audience in a canvas of realistic projections, the show depicts the supernatural universe of Dutch painter Hieronymus Bosch. Flowing through a string of episodes based on the artist's life, the performance takes us on a surreal journey throughout the painter's unique, colorful work, in a display of dozens of characters, contrasting atmospheres, and emotions. Catch the breathtaking sensual experience of fire, explosions and special effects is a joint production by two of the most exciting companies of our time coming from Denmark and Canada. Bosch Dreams is a perfectly dramatized physical and visual galore, evoking most modern art forms. A multifaceted contemporary production that ought not to be missed.
When: 8:00pm, Sunday, March 18
Where: Macao Cultural Center, Avenida de Xian Xing Hai, NAPE, Macau
How much: MOP $250 MOP $200 MOP $150 MOP $100
For more details, contact +853 2870 0699, www.macauticket.com
Share
Tags
Related Posts