Macau-based Pedro Esteves is a man who has been passionate about the food and beverage industry and food for a long time. He's had experience opening and managing restaurants in Portugal, Macau, and even Guangzhou. Plus, he has also worked in France. Now, Pedro Esteves is the proud owner of Food Truck Company, a place for family and friends to gather and relax over traditional and unassuming Portuguese food, beer, and wine. Famous for his beef steak sandwich (prego in Portuguese), Pedro's restaurant might be indoors, but it surely captures the essence of a real food truck. Want to know more about this place? Read on!
You're the owner of the Food Truck Company. How and when did you decide to open it?
I had this dream of opening a food truck–a real one on the street–but Macau law doesn't allow this kind of thing. So I basically rented out a space and put a food truck inside.
What is the concept behind the food truck? How did you decide on the menu?
The concept is the same as the one behind a real food truck. The same kind of vibe, the same kind of food, a very similar menu as you'd find on a food truck in Portugal. That's how I decided on the menu, things that you'd eat out of a food truck in Portugal. Our menu consists of these kinds of foods, such as prego (beef steak sandwich usually with spicy sauce and mustard), hot dog, and then some proper dishes. Beer–which is something you'd find there–is also very popular here. Portuguese beer, Super Bock, to be precise.
You are located in a great area of central Macau! How did you decide on this location?
Yes, I love this location! Well, basically I was looking for someplace central, where people could gather, come for a quick bite, but also hang out with friends over beers and food. This seemed like the right location so when a spot opened up, I took it.
You have been in Macau for a long time. How did you come to be in Macau? Can you tell our readers a little about yourself?
I've been in Macau for 19 years. I started out working at Clube Militar, then moved to Guangzhou to open a new restaurant and came back to Macau, where I opened the Portuguese restaurant Boa Mesa. After that, I decided to start my own thing, hence the food truck.
Was the restaurant in Guangzhou also Portuguese?
That was my first idea, but when I got there I realized there were a lot of Angolans living there, and I opted to open a restaurant focused on Angolan dishes. It was called Luanda (capital of Angola).
What's your professional background?
I've been working in F&B for a long time now. I started out at T Club (a very famous restaurant and nightclub in Algarve, Portugal), then moved to France and started working in the F&B department in the boating industry. I was part of the team that did the trips from Lyon to Marseille across the Rhone River. After that, I came to Macau, and am still here.
What are some of the most popular items or signature items you offer?
Prego, without a doubt. That's definitely our most sought-after item.
Why do you think it's the most popular?
Yes, for sure. I have people telling me it's Macau's best prego, and some even say it's the best they've ever had, better than in Portugal, even.
For those who have not been to The Food Truck before, what do you recommend they order and what can they expect from a meal here? 
Well, prego (laughs). It's a great way to experience an affordable, yet tasty and comfortable dish from Portugal.
What other dishes do you serve?
We also have hamburgers, pork belly, pork steak sandwiches, and snacks such as parma ham, sliced beef, chorizo, french fries, alheira, pizza, rosti, snails (during summer), chicken wings, codfish cakes, gizzards, octopus salad, among other things, like platters–parma ham and cheese, chorizo. We also have bacalhau à brás (codfish with potatoes and egg) along with a wide selection of drinks, namely Portuguese wines and beers.
When you're not working, what do you like doing in Macau?
I have very little time off, but when I do, I basically like to relax and rest, spend some time with my family. I like heading to quiet places, to the swimming pool during summer, but also Coloane and places like that.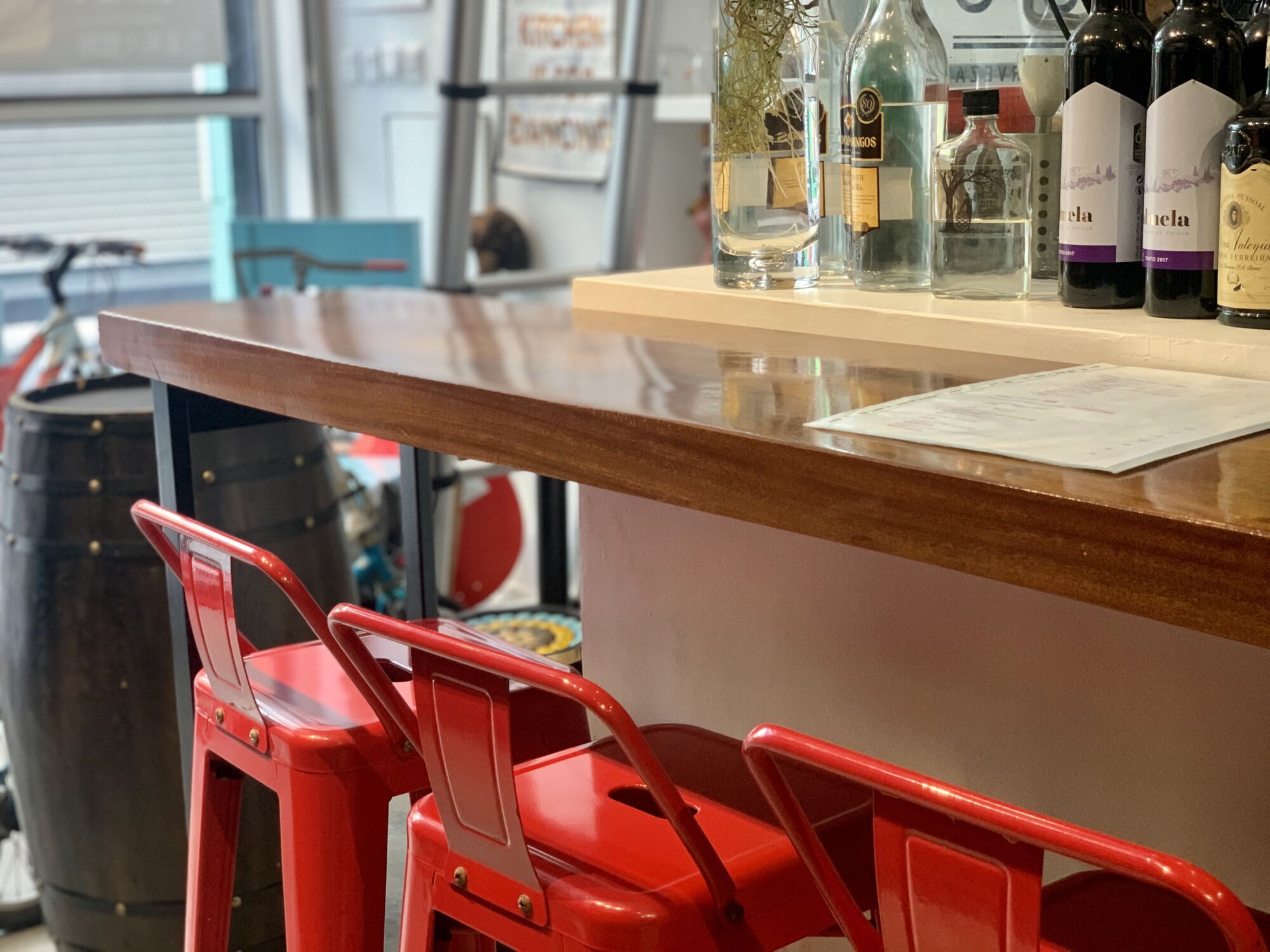 What are some of your favorite places in the city?
I like going to some hotels in Macau, like Sofitel Macau At Ponte 16, because of their swimming pool. It's outdoor and wide, you can see China on the other side.
What about restaurants?
I love eating. I like different kinds of foods, but when I go out, I like to eat something different from the things I can cook at home. I don't usually go to Portuguese restaurants in Macau, I prefer heading somewhere else, like a Thai or a Japanese place. Talay Thai, at Macau Fisherman's Wharf, and Sushimitei (in Hoi Fu building) are two of my favorite restaurants.
---
Follow Food Truck Company's Facebook page for updates
Opening hours: Sunday–Thursday, 12:30pm–10:00pm, Friday and Saturday, 12:30pm–3:00pm
Food Truck Company 26 Rua de Nossa Senhora do Amparo, Macau, +853 2821 0312, www.facebook.com/foodtruckcompany
Tags
Related Posts