Born in Macau and raised in Canada, Sandy Leong returned and is committed to giving back to her own community. She is the Executive Vice President of the Macau Speech Professionals Association, a non-profit group focused on gathering fans of public speaking, a growing field in Macau and Asia. Want to know more about Sandy Leong's personal and professional journey? Read on and get inspired!
There's an exciting and English-based competition coming up organized by the Macau Speech Professionals Association. As the Executive Vice President of the association, can you explain to us how it started and what are its main goals?
Macau Speech Professionals Association (MSPA) was launched by a group of professional speakers and public speaking enthusiasts. We believe that the key to success is effective communication skills and we wanted to create a platform to learn to speak more confidently, share ideas and skills, and engage with the community. Currently, we have brought together Macau's talented speakers, including international and national public speaking competition winners, national public speaking coaches and trainers, and large-scale public speaking event organizers and judges. Through mentorship and education, we are dedicated to helping individuals achieve their potential and find success in what they want to do.
Can anyone join the association? If so, how does one join?
MSPA is a close-knit group with members from a vast variety of industries and backgrounds. Being part of our association means you can meet these members and share tips, ideas, and find the right support to achieve your goals. We welcome both professional speakers, corporate trainers, and people who are interested in learning about the art of public speaking to join us. Please email macau.speec[email protected] for more details about our membership.
What kind of activities and events do you organize?
Before the pandemic, we attended conferences and public speaking competitions outside of Macau to expand our network and hone our own speaking skills. One of our first official events was attending an international public speaking competition in Malaysia. It was the first time that a speaker from Macau made it into this contest and as a group, we wanted to show our support. In the end, Mr. Fong Sek Un, the President of MSPA, was crowned champion and demonstrated that in the realm of public speaking, Macau is a force to be reckoned with.
With the current circumstances, our association is focused on giving back to the Macau community, namely, organizing speech competitions, planning workshops, and partnering with our community partners. This year, we have launched projects like an animal-themed storytelling workshop with Best Buddies Macau, the "Love Your Country, Love Your City" Speech Competition, and other workshops that are open to the general public. It is always meaningful to see people smile as they share their stories and it solidifies our belief that better communication can empower people from all walks of life.
Our latest project, the Macau-wide English Essay Competition, is led by six passionate ladies from the association with the sole dream of instigating a small change in our community and we are excited to see where this takes us.
Now let's hear more about the English Essay Competition. What is it all about?
As the world becomes increasingly globalized, there has never been a greater need to understand both the opportunities and challenges that cities and communities face. The Macau-wide English Essay Competition stemmed from a simple question: what can I do to make a positive impact, no matter how big or small, in my community? And this is the same question we are challenging the young people of Macau to reflect on with our theme "The Change I Want to Make."
As the first English essay competition geared towards promoting the United Nations' 17 Sustainable Development Goals, students are encouraged to learn about these goals and submit their essays about an idea to make their school, community, or the world a more sustainable and resilient place.
At the end of the competition, we will compile all the winning works into an essay collection that will be available in print and online for everyone to enjoy. This will create a platform that gives voice to the younger generation and facilitate a conversation about our own power to make a positive impact in the world.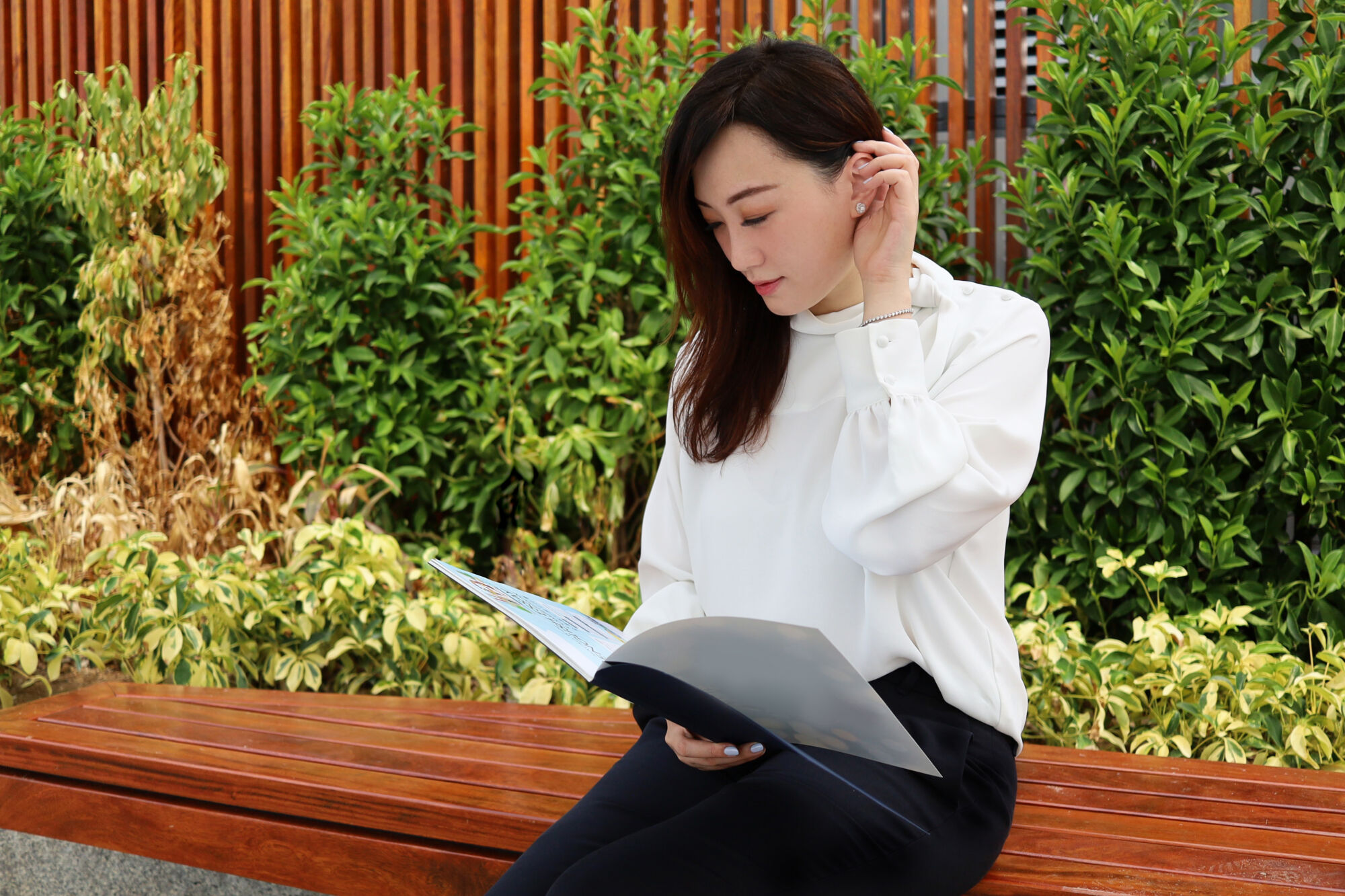 So there's an environmental protection and sustainability side to it. Is the goal to raise awareness about these topics?
We all know that our world needs to be a better place. In 2015, the Member States of the United Nations adopted the 2030 Agenda for Sustainable Development, which provides a blueprint for peace and prosperity for everyone, everywhere. With just under ten years left to achieve the Sustainable Development Goals, it's really crucial that we advocate for changes that are required to create a brighter future. Whether it's environmental protection, affordable housing, women empowerment, or eradicating poverty, the more aware we are about these problems, the faster we can work on solutions.
In celebration of World Habitat Day and World Cities Day, our competition is also recognized as a local observance by UN Habitat's Urban October event. Our event supervisor is SDSN Youth Hong Kong and our event advisor is United Nations University Institute in Macau. Working with these great partners opened different doors of opportunity for our competition and we are grateful for their support.
The UN has set 17 Sustainable Development Goals related to poverty, hunger, pollution, among other issues. What are some things that local residents can do to ignite change in Macau?
"Be the change you wish to see in the world" is one of my favorite quotes that guide my philosophy in life. Other than challenging students, our committee hopes that local residents and stakeholders also spend time to consider how they can make a positive impact on the community. Yes, there are a plethora of problems in the world. Yes, it can be very overwhelming. And yes, you and I can do something too. Whether it's learning more about the sustainable development goals, being more conscious of the choices we make in everyday life, or actively petitioning various industries to do better, real change can only happen if we work together with the same goal of building a more sustainable and resilient future.
Who can participate?
We welcome full-time upper primary, high school, and undergraduate students enrolled in Macau schools in the 2021/2022 academic year to join our competition. There are four categories: Upper Primary School (students enrolled in years 4-6), Middle School (students enrolled in forms 1-3), Senior High School (students enrolled in forms 4-6), and College (full-time undergraduate students). Students may enroll individually through our website and we welcome teachers to contact us through the website to find out more about group registration.
How does it work? How are the winners chosen?
Registration is open from now until October 15, 2021, and students have until November 5, 2021 to submit their essays. All qualifying essays will be judged blind through several rounds of judging and scored on the messaging, form, style, and mechanics. Beyond the use of English, we also value the essay's idea and the ways the students have thought about the Sustainable Development Goals. We are lucky to have a group of diverse and professional judges who have given our committee valuable suggestions and we are excited to read the student essays.
Have you been living in Macau for a long time? How do you like it?
I was born in Macau and raised in Canada. In university, I had an opportunity to study abroad in a formal academic exchange in Beijing's Tsinghua University and it really changed how I saw Asia. Inspired to discover my own culture and identity, I decided to move back to my hometown.
Macau is an interesting place. There's the stark juxtaposition of East and West embedded in the culture but what captivates me is how Macau always manages to carve its own path. Macau has proven to the world that we have infinite opportunities, the willpower to succeed, and the ability to achieve great things. And I'm proud to call Macau my home.
What are your all-time favorite places in the city?
One of my favorite places to take a breather is Lou Lim Ieoc Garden. It is an urban oasis in the heart of Macau that really encapsulates the essence of the city. Within the garden, you see a fusion of Chinese and Western cultures. There are narrow paths, bamboo groves, and a pond filled with golden carp and hungry turtles. A nine-turn bridge is used to thwart evil spirits (which can only travel in straight lines). Their annual summer lotus flower festival and autumn bonsai exhibition are well worth a visit and throughout the year, they feature different art exhibitions and events that really celebrate what Macau has to offer.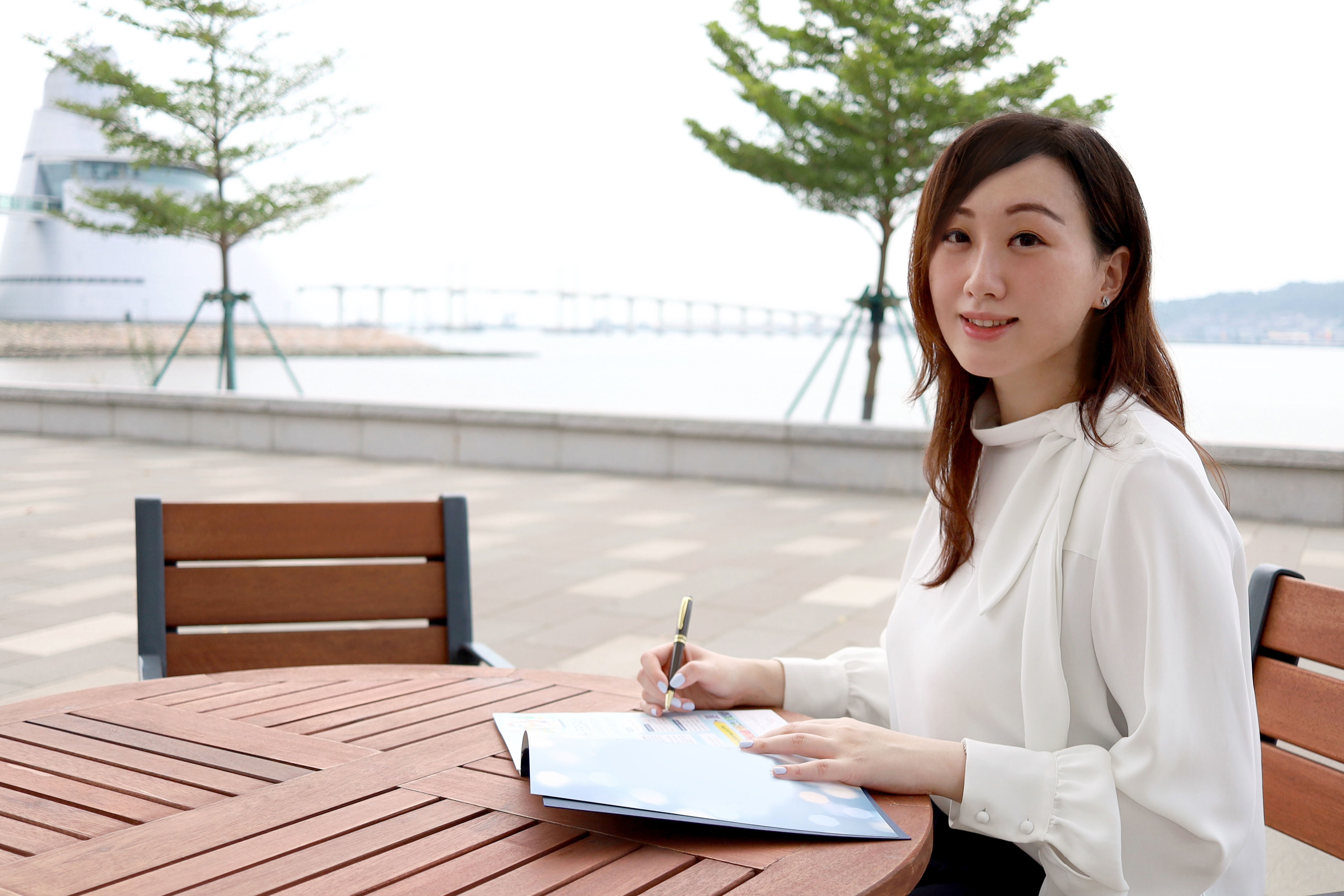 What about restaurants and favorite foods?
It's incredible how many culinary choices we have here and how creative the chefs are at delivering new flavors and experiences. Macau really lives up to its status as a UNESCO Creative City of Gastronomy. It's always a joy for me to try new cuisines, especially in the Three Lamps District where many Southeast Asian cultures are featured. A personal favorite is the Burmese mohinga or fish soup noodles. There is a lot of history within that little bowl of soup and well worth the trek to discover it.
When you manage to have some free time, what do you like doing?
Personal development is really important to me and gives me a lot of clarity about who I am, what I am doing, and where I want to go. Luckily, there are many events, programs, and organizations for me to learn new things. For instance, I regularly attend local Toastmasters clubs to work on my public speaking, speech writing, and leadership skills. Recently, I am also learning how to play squash and prepare my own meals. To be honest, most of my free time lately has gone into working on the Macau-wide English Essay Competition. But it truly is a very fulfilling and meaningful passion project and I'm excited to see what it will become.
---
For more information on the Macau Speech Professionals Association and the Macau-wide English Essay Competition, check its official website, Instagram @essaymacao, or the association's Facebook page
Macau Speech Professionals Association www.facebook.com/macau.speech.professionals
Tags
Related Posts