Macau-based artist, Vitorino Vong has been paving his way through Macau's streets and walls. Besides crafting beautiful and realistic urban art pieces, he also drew what would become an original Swatch store. Vitorino also works with several other brands on portraits and cards and also teaches painting classes. We sat down with him and got to know more about the local illustrator and painter!
You're an illustrator and painter. Have you always been creative? What are your first memories of wanting to be a painter?
I've always had a very active imagination. I've often shared my ideas with friends, but I've never really put them down on paper nor did I have thoughts of becoming a painter, despite my passion for painting from a young age. That passion was why I chose to study Visual Arts at university and continue painting as a career. It is what I enjoy doing most, and that alone keeps me going, rather than the goal of becoming a painter.
I drew a lot at home as a kid. My mother took notice of my interest and enrolled me in art classes. My first teacher was Mr. Lio, who taught me pencil drawing. After that, I continued to self-study and further honed my skills. From secondary school onwards I have done a multitude of things such as painting "en plein air" and portraits, entering different competitions, and even collaborating with friends on large-scale murals. I chose to study visual art for my bachelor's degree, then gradually took on jobs related to art after I graduated.
Are you a full-time artist, or do you have another job?
I am a full-time painter and also accept work on art-related projects.
What is it and where can people see it?
I have painted murals, both indoors and outdoors. You can find my works on some streets and in places such as cafes, restaurants, and hotels.
You've made Macau more vibrant with your artwork! Can you tell us where the public can see some of your works?
Bairro Horta da Mitra, Rua da Praia do Manduco, Rua do Cunha and Hotel Grand Lisboa are some of the places where you can find my work.
One of your most recent projects came from a collaboration with the Swiss international brand of watches, Swatch. How did this happen?
An agency I've worked for was in charge of this event. They thought my art style was suitable for the event and thus invited me to be one of the collaborating artists.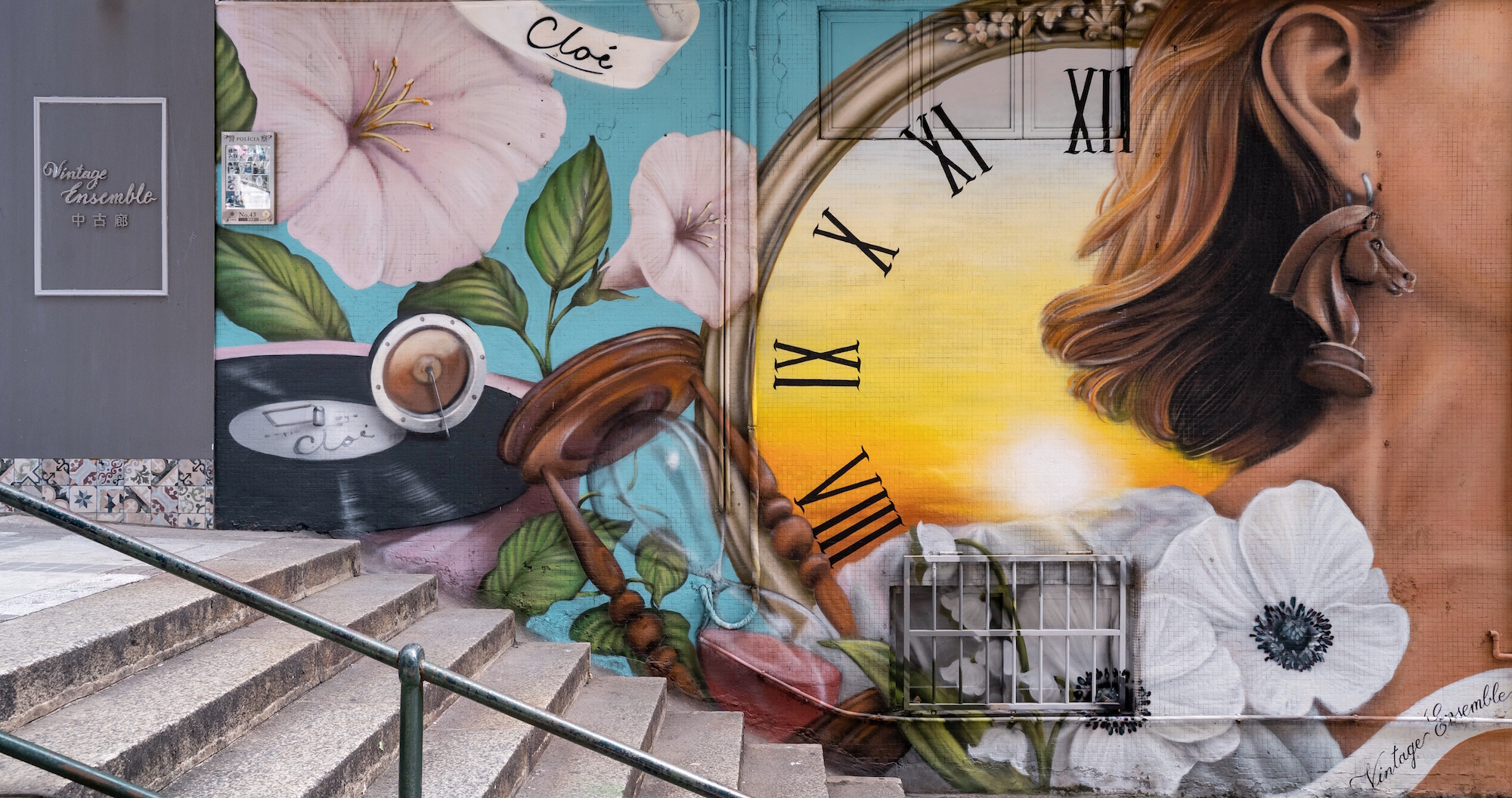 What other kinds of work do you do?
I often collaborate with luxury brands and provide on-site painting services, including portraits, cards and even painting on bags. I also teach painting classes.
If you think of your past works, which of your artworks do you like most and why?
The mural in Coloane Village is the one I'm most proud of. It took me almost three months to finish, starting from research. I wanted to choose the best composition, florals, birds, and colors to fit the theme. I painted this mural when I was still in university and would head to the site straight after class and paint until the next morning. I am still in awe of how I worked back then.
If you had to pick three of your favorite artworks around Macau, which would they be?
The mural in Coloane Village, Vintage Ensemble Macau, and Swatch.
What are some of the projects you're working on now?
I'm now preparing for some outdoor murals with my partner Jane for an agency.
Do you have artworks abroad?
Not yet, but I hope my work can be somewhere abroad one day.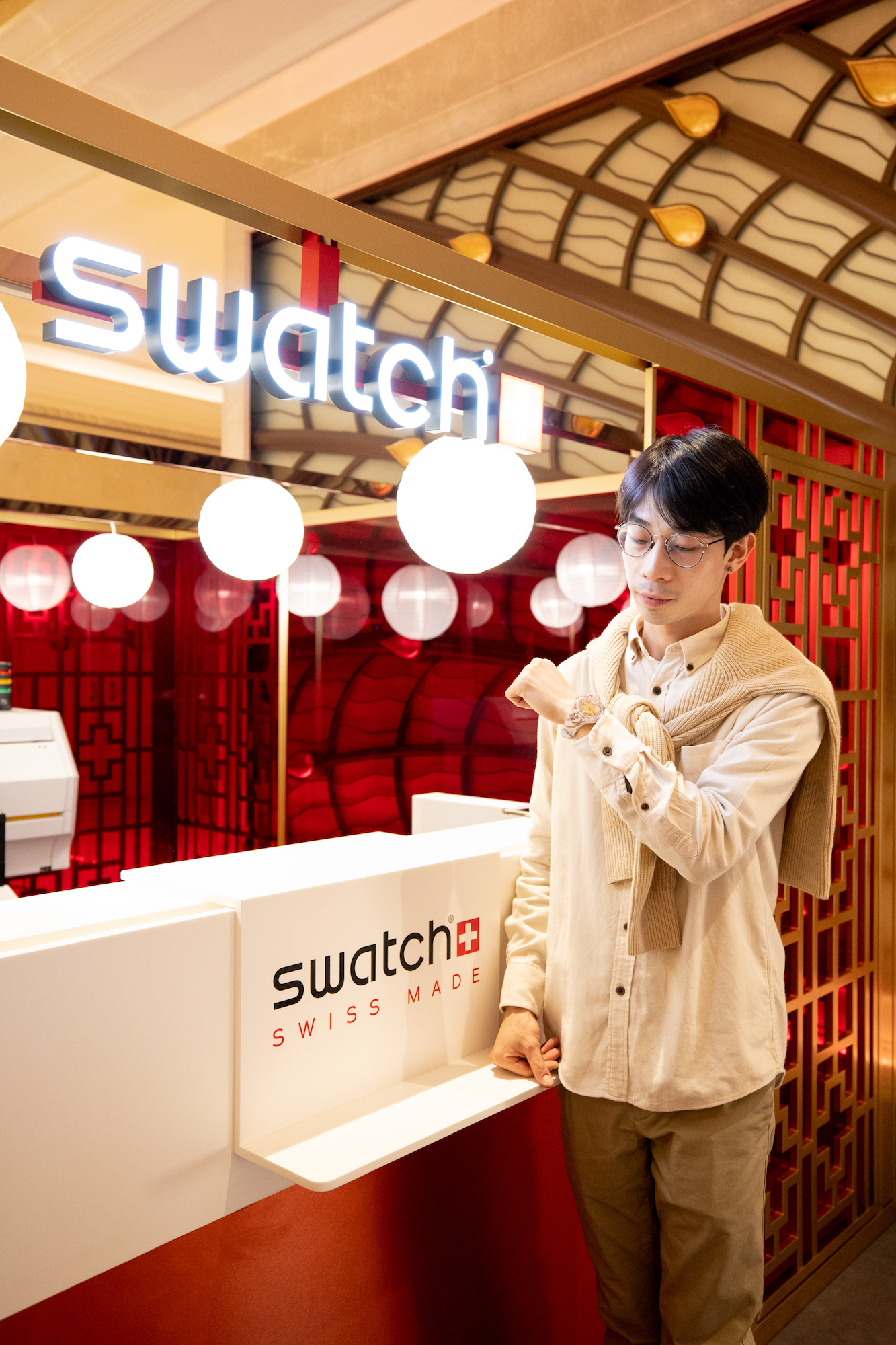 When you're not working, what do you do in your free time?
I spend most of my time at home when I am not working. I'd do housework, read, meditate, do yoga and work with crystals to recover from the stress from work. Painting can be quite taxing, mentally and physically speaking.
You must be a natural observer. What are your preferred places in Macau to watch the world and people go by?
I love observing people and my surroundings. I prefer places that are slower-paced and less crowded, such as the seaside of Coloane Village and the Macao Science Center, where it's serene and excellent for relaxing and meditating while observing others enjoying themselves.
What are some of your favorite restaurants in town?
My picks would be the Thai restaurant Kam Ngan Hin and the Portuguese restaurant A Lorcha. Aside from great food, they have a very comfortable atmosphere. I usually go there after a day's work or at the end of projects to reward myself.
---
To check out Vitorino's works and get in contact with him, send an email to [email protected], check his Instagram or his Facebook page
Tags
Related Posts