If you haven't heard of John Varvatos, you'd better come out from that rock you've been living under. Those in the know will instantly recognize the name associated with the formidable menswear fashion and lifestyle brand created by the well-respected all American rebel and designer of the same name. John Varvatos is a Detroit-native who launched his eponymous menswear empire after years of working for Ralph Lauren and Calvin Klein. Since its initial collection was cascaded down the runways in 2000, the brand has expanded into lifestyle, offering a range of products including accessories, footwear, limited edition watches, skincare, and fragrances.
Much of the brand's commercial success is attributed to its intersection with music. It's a brand built by a self-confessed music junkie, who believes in the notion that "every guy wants to be a little bit of a rockstar" – it's no surprise that it takes after its founder's affinity for rock-n-roll, along with his extensive design experience. Its New York flagship store once housed the legendary rock club, CBGB; its seasonal campaigns featured musical icons like Kiss and Iggy Pop; it has continuously collaborated with Converse (a brand much loved by rock bands like The Ramones and The Clash); and its signature collection consists of biker jackets, boots, and knotted handkerchiefs, which is basically a rockstar's uniform.
A love of rock-n-roll combined with elements of vintage and traditional tailoring rounds up the distinctive style of John Varvatos. This has paved way for the brand to position itself distinctively in the world of menswear fashion. By uniting old world craftsmanship with modern innovation, marrying edginess with effortless style, the brand is able to continuously create iconic and timeless pieces.
While John Varvatos is arguably more known for its menswear fashion line in the US, in various parts of the world, John Varvatos fragrances are highly regarded as a quality range of perfumes and colognes, appealing both to the mass and niche markets. The fourteen fragrances available to date were created in partnership with perfumer Rodrigo Flores-Roux of fragrance house Givaudan. They all seemingly inherit the same duality as the brand's approach to fashion with much attention to detail. The Artisan Collection in particular (its best selling collection of refined fragrances) immaculately embodies old-world elegance with a modern twist.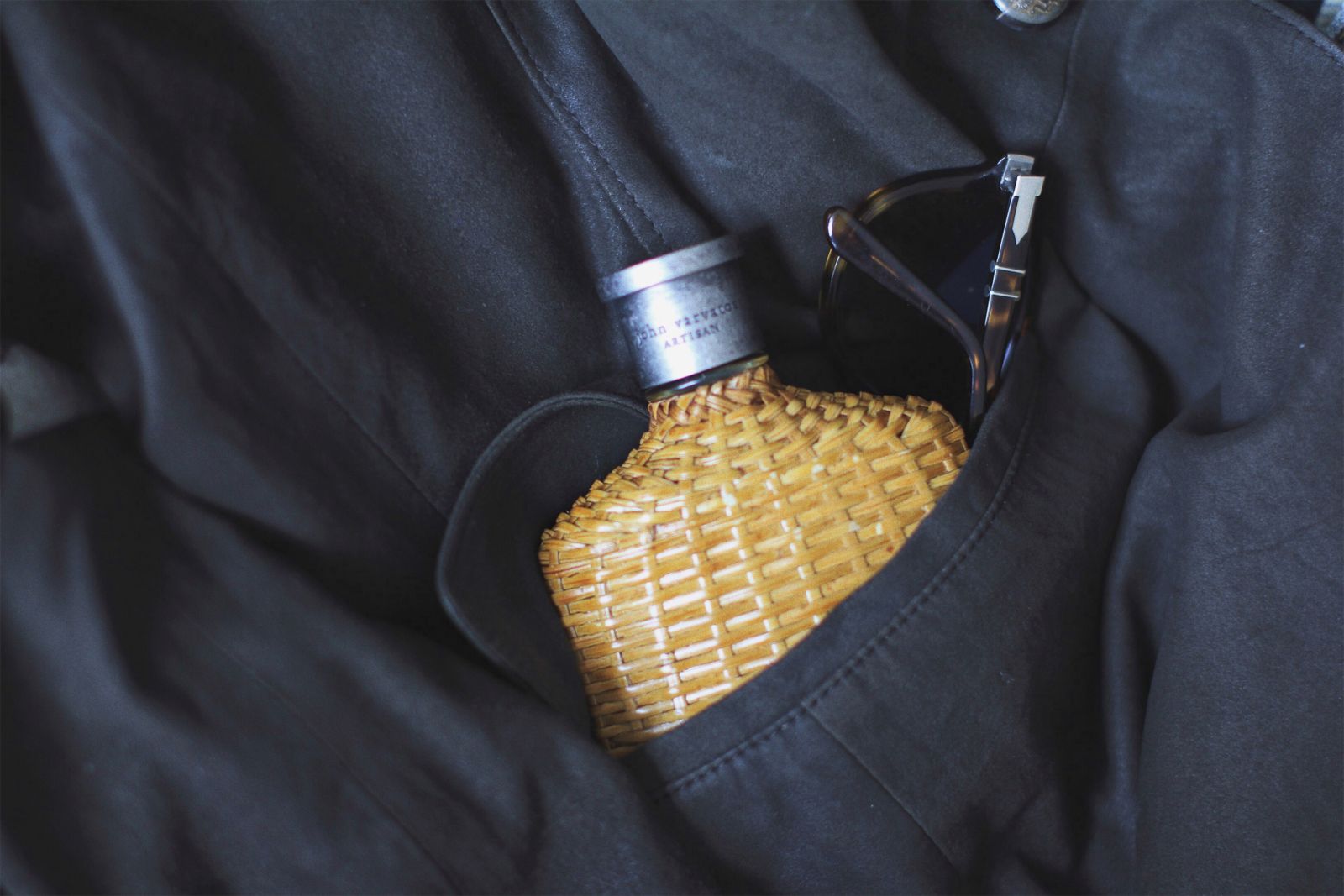 The scent that started it all is the Classic Artisan Eau de Toilette Spray, which features a long-lasting blend of citrusy scent made by tangelo, Sicilian clementines, North African tree blossom, and ginger roots. This is rounded off by a woody musk. It's a versatile fragrance that's all-around perfect for the warm summer months.
Then there is the award-winning Artisan Blu, which was named the Fragrance of the year in 2017 at the TFF awards. Embodying the coolness of crystal clear blue waters against the warmth of the sun. Opening with a mix of citrus and earthy notes such as Bergamot, Bitter Orange, and Fresh Lavender; and delving deeper towards base notes of Cedar wood, Tamarisk, and Pistachio, the scent immediately takes you to the vibrant scenes of the Mediterranean.
Last but not least, the latest fragrance in the Artisan Collection is the Artisan Pure. Inspired by the hills of Xalapa, Mexico's coffee and citrus groves, it's essentially a refreshing blend of citrus and herbs. A modern, fresh and masculine scent that goes well with your favorite pair of jeans, leather jacket, and a night out.
Equally impressive as each bottle's distinct scent is what they all have in common – the packaging. The Artisan line features sandblasted bottles with a clean, frosted look, a minimalist color scheme, and a hand-woven rattan pattern. Ultimately, they feel luxurious with a rugged touch; fresh and edgy – much like everything else in the world of John Varvatos.
---
John Varvatos Fragrances are available at New Yaohan, 1/F, 90 Ave. Doutor Mario Soares, Macau, +853 2872 5338
Share
Tags
Related Posts