Destination weddings in Asia have become immensely popular in the past years with many couples opting for unique and creative types of celebration in a location of their choice. While many consider Thailand, Indonesia, and the Philippines to be perfect places for a beach wedding, Macau is offering something more distinctive and extraordinary.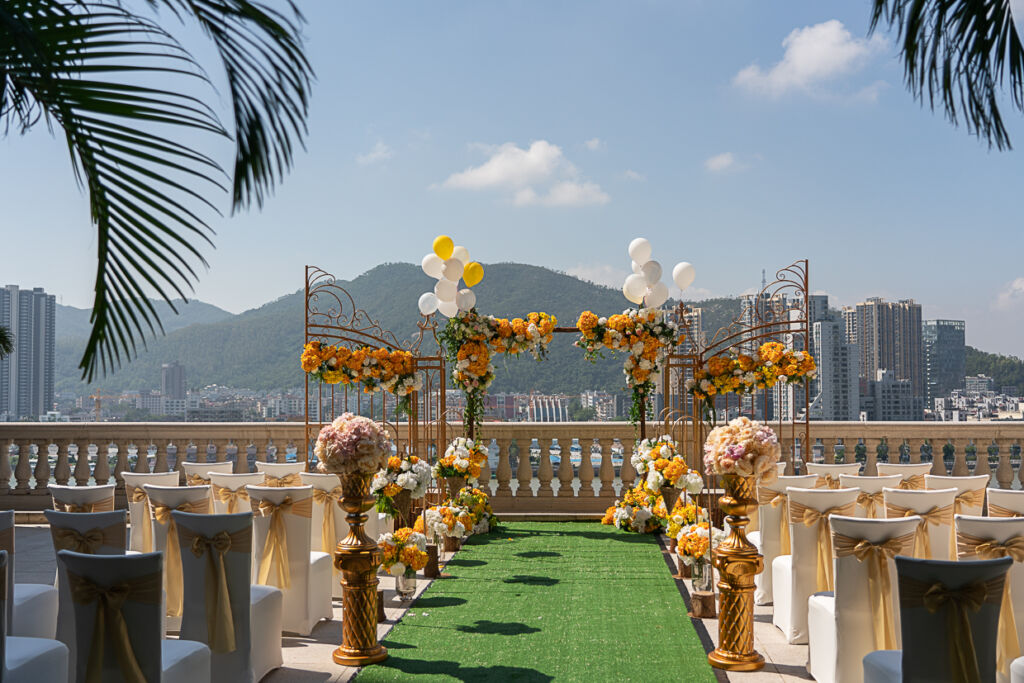 Yes, you read that right! You'll find everything you need in Macau for romance and adventure. Surrounded by UNESCO heritage sites and stunning state-of-the-art infrastructures, the setting is already a striking venue to host the most important day of your life. If you're looking for a hall or an outdoor venue that can be transformed into the wedding of your dreams, then Sofitel Macau At Ponte 16 is the right one. They offer incredible options to choose from for your intimate or grand celebration. On your big day, every detail has to fall into place the way you've always imagined it to be. With Sofitel Macau At Ponte 16 and its competent team at the helm, you can walk down the aisle as calm and worry-free as you can be.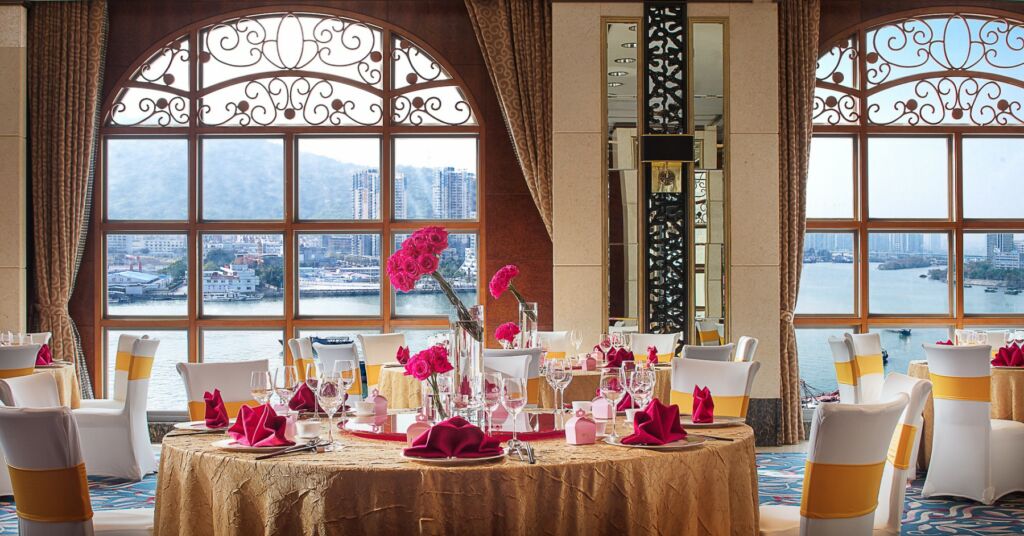 Classic French style meets Asian hospitality
Planning a wedding can be a daunting task and for some a challenge in terms of time and the occasional family drama. Sofitel Macau At Ponte 16's classic French style combined with impressive Asian hospitality is the perfect mix to host the most poignant day of your life without needing to book flight tickets for a destination wedding. While we love the touch of French to any affair, we're not keen to travel far. This is what sets this hotel apart from the other luxurious properties in the city. Famed for their unique French touches including personalized bonbonniere at each place setting, you'll find small and meaningful details that will warm the hearts of many at this location. If you opt for a traditional Chinese wedding, they can arrange it as well in whatever theme that you prefer retaining their outstanding attention to details and reflective of their stellar service.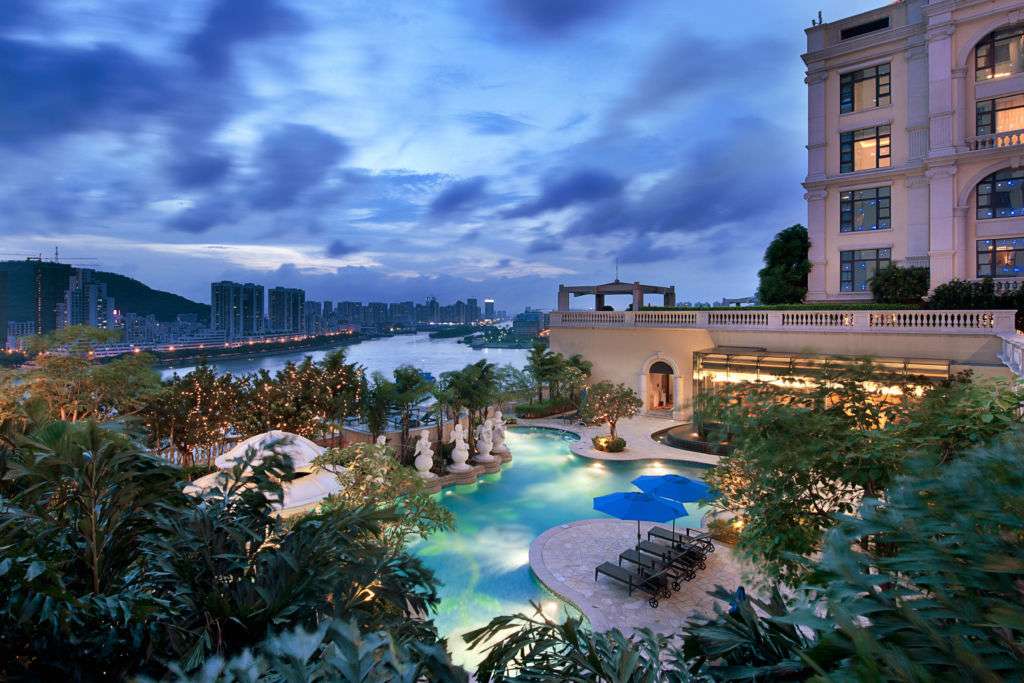 MAGICAL MOMENTS
It's hard not to fall in love with the stunning private outdoor terrace that connects directly to one of the grandest function rooms in Macau. It's an ideal spot for your pre-wedding photos away from prying eyes. You can relax and truly feel at ease in your surroundings while enjoying moments with the love of your life. With the overwhelming emotions of the day, you can step away from the crowd for a bit and bask in this romantic scenery. One of Sofitel Macau At Ponte 16's best-kept secrets, the view alone is a moment to remember.
Also read: Stunning Locations in Macau For Your Pre-Wedding Shoot
Also read: Best Places in Macau to Buy an Engagement Ring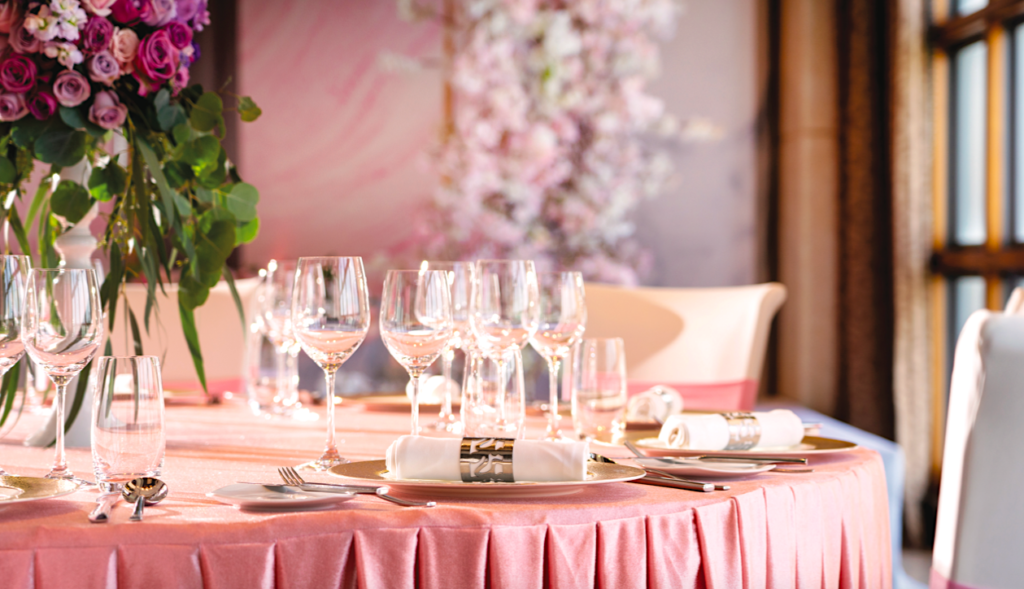 WEDDING ESSENTIALS
It's important to invest in an in-house wedding planner who will ensure that every small detail of the day is according to your vision. Sofitel Macau At Ponte 16 can certainly help with that from the color of every flower to the flow of music and the entire program, everything is done according to the way you want it. You can truly enjoy your wedding and revel in the great memories.
Add a French touch to your reception with a sweet corner to welcome your guests. It's more than just about the ceremonial wedding cake. Seal your love with sweets shared with the special people attending your memorable occasion. Prepare to savor macarons, delicate napoleons, flaky mille-feuille, and signature Paris-Brest with Sofitel Macau At Ponte 16's sweet corner.
A beautiful wedding will never be complete without stunning floral arrangements. The hotel's in-house florist is on hand to create floral accents to set the style for your big day.
Nothing beats quality time with the love of your life. After the huge event, you can embrace rest and relaxation at Macau's only hotel with a choice of romantic views–the Pearl river or Macau's fascinating historic heartland. Sofitel Macau At Ponte16's wedding package includes a honeymoon suite on the exclusive and luxurious mansion.
---
Sofitel Macau At Ponte 16 Rua do Visconde Paco de Arcos Macau, +853 8861 0016, www.sofitelmacau.com
Tags