Planning and preparing for your pre-wedding shoot is just as exciting as your actual wedding. And you know why? You get to change into special outfits you don't usually wear and capture special moments with your life partner to be. If you're still thinking about the location of your pre-wedding shoot, rest assured that our top picks of Macau's scenic locations are picture-perfect; no need to travel far to capture your romance!
Sai Van Lake
The magnificent view at Sai Van Lake is enough to settle any pre-wedding jitters. Imagine just stepping away from your work and wedding planning worries to walk along Sai Van Lake Square with the person you want to spend the rest of your life with. The best part is that there's someone else to capture those special moments and seal them as wonderful memories before you officially start your life together.
The beautiful square is on the southern tip of the peninsula and features an open space that's perfect for whatever theme you have in mind. There's no need for dramatic backdrops with the beautiful scenery behind you. It's easy to channel a happily-ever-after vibe at this location and it's right in the middle of the city. The serene charm of Sai Van Lake is enough to remind both of you of the love and commitment to each other before the actual wedding takes place.
Sai Van Lake Largo da Torre de Macau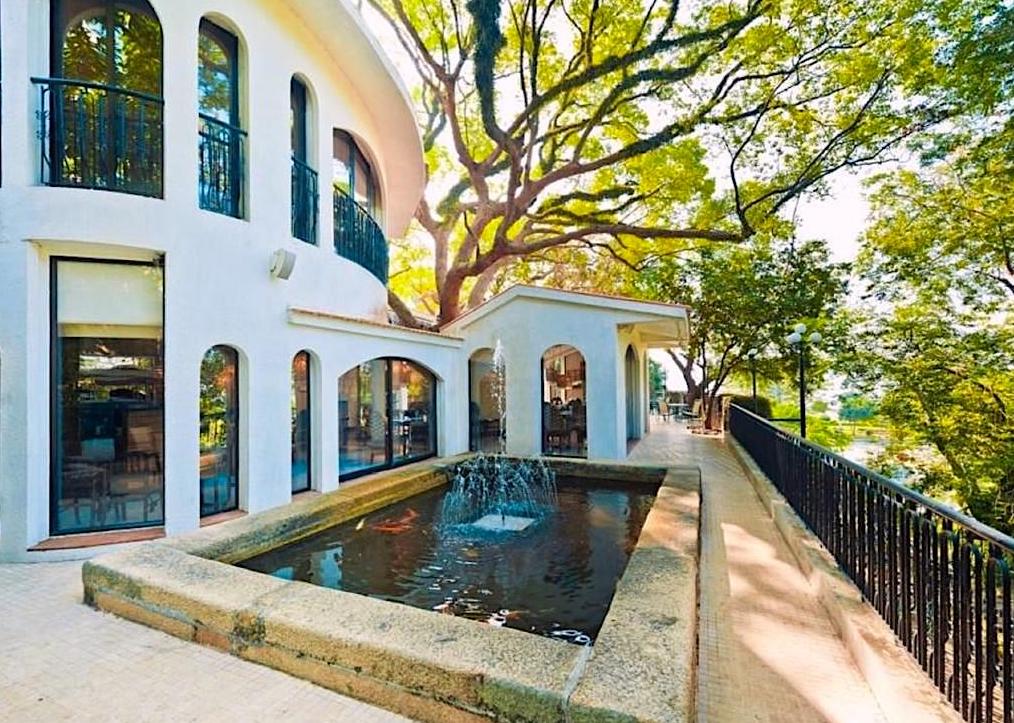 Pousada De Sao Tiago
Pousada De Sao Tiago is a historic building built by the Portuguese in the early 17th century. Teeming with a glorious history, it is also close to Saint James Chapel. While it's considered a hotel property, what makes it different is that it's very near to other beautiful and also serene spots such as A-Ma Temple and Our Lady of Penha. These two locations along with Pousada de Sao Tiago make for perfect locations for your pre-wedding shoot. The beautiful corners and side streets offer an ideal setting for natural poses with your loved one. At the same time, the ambiance provides a comfortable and convenient space to move around and properly set-up camera equipment without the chaos of a much more public space.
Pousada De Sao Tiago Avenida da Republica, Fortaleza de Sao Tiago da Barra, +853 2837 8111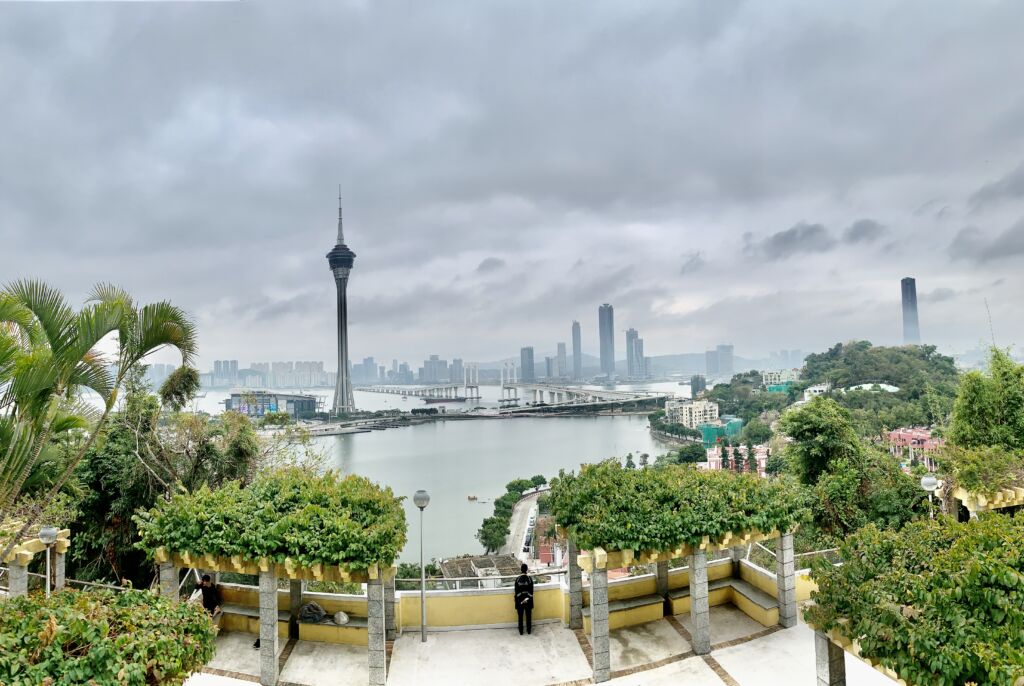 PENHA HILL
A firm favorite by many when it comes to pre-wedding shoots in Macau, Penha Hill exudes romance and mystery with a dash of nostalgia. You'll find the blend of Portuguese and Chinese cultures all around Macau but none as evident as Penha Hill. The view is unparalleled from this location leading to Praia Grande Bay and Nam Van Lake. There is also a sense of peace and calmness within the surrounding area that is probably why many couples choose this spot for their pre-wedding photos. You'll even spot couples on romantic strolls here and that just proves why Penha Hill is the place to seal your love in beautiful photographs!
Chapel of Our Lady of Penha Hilltop of Penha Hill, Macau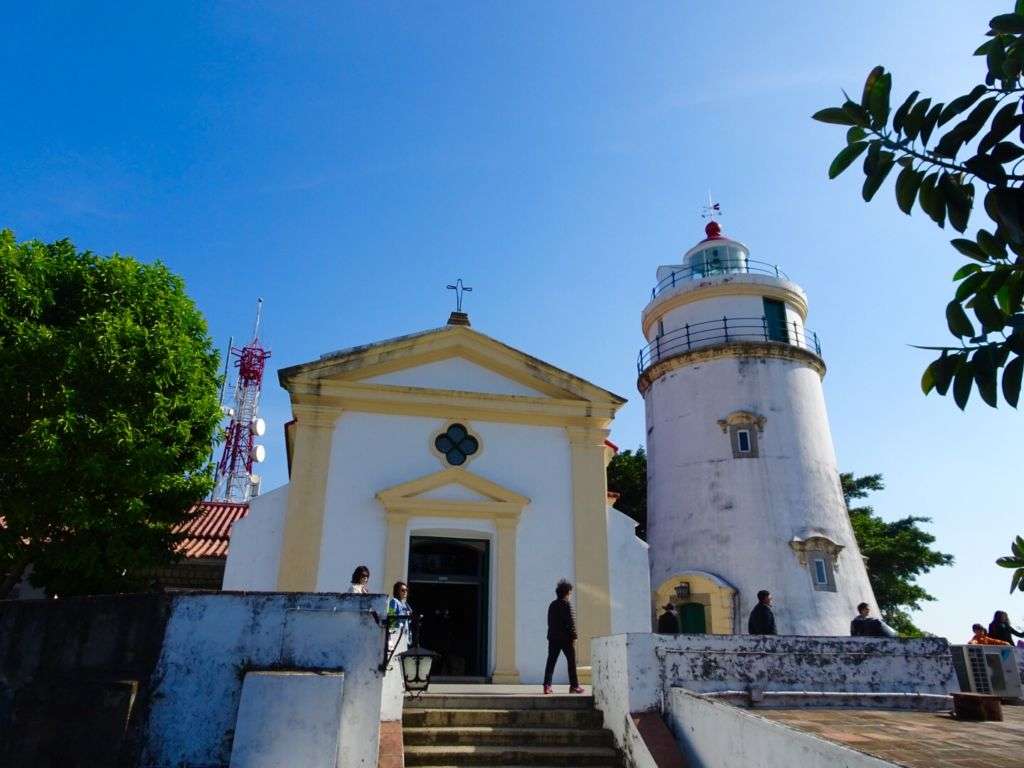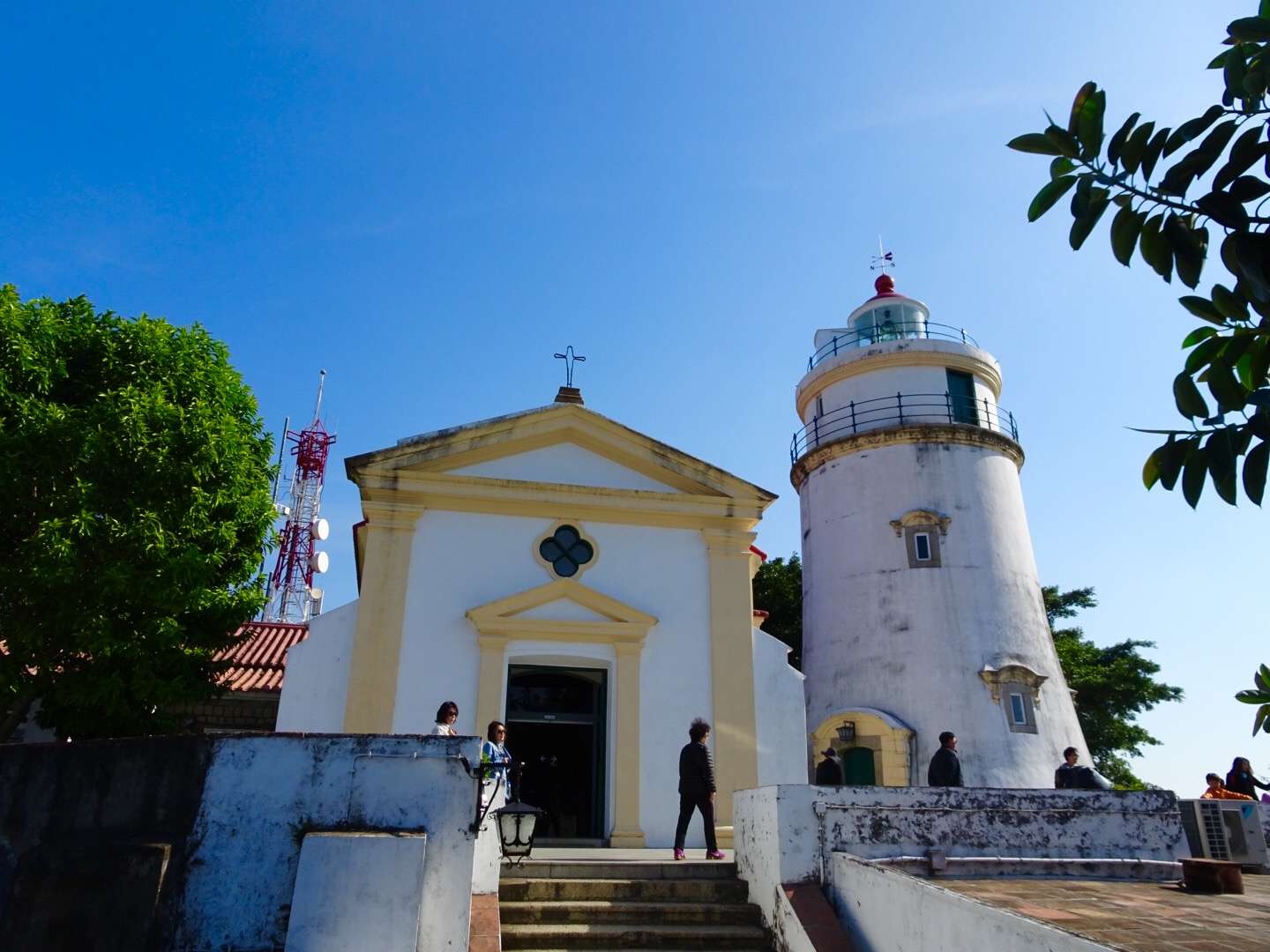 GUIA FORTRESS
Head to the highest hill on the Macau peninsula for the best panoramic view of the city, perfect as a backdrop for any pre-wedding shoot. Home to the UNESCO World Heritage Site of Guia Fortress and its lighthouse, there's also a quaint chapel that hides treasured relics. Feel the cool breeze as you relax with your loved ones and pose for some candid and carefree shots at this location. We also love that the scene feels a long way from the traffic and crowded tourist spots giving couples some much-needed time to relax in front of the cameras. We also suggest to time your shoot properly if you want to catch a glimpse of the majestic sunset that will no doubt look stunning in your photographs together.
Guia Hill Rampa Da Guia, Macau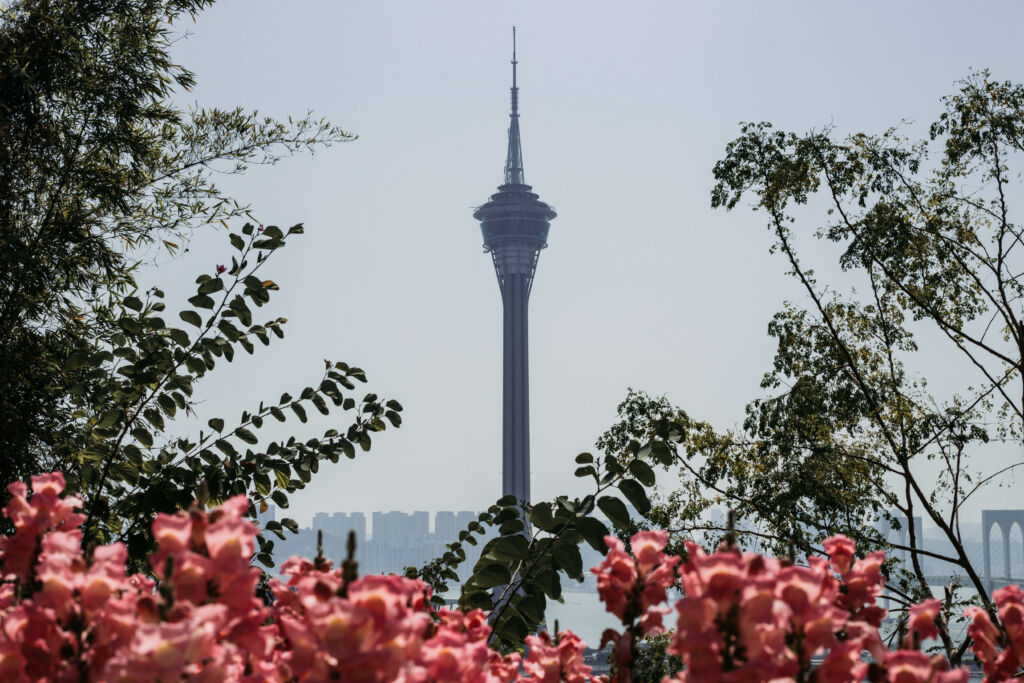 Macau Tower
Marriage is an adventure of a lifetime and we can't think of anything more exciting than a pre-wedding shoot at Macau Tower. One of the city's most iconic landmarks, the Macau Tower stands 338 meters high and offers some of the best panoramic views over Macau. It is also home to the world's highest commercial bungy jump at 233 meters. Getting married is a big leap in both of your lives and an amazing way to mark this monumental event is to do an adrenaline-filled activity together at AJ Hackett Macau Tower. Beat your fear of heights, hold hands tightly and gaze at the unknown by each other's side. This is not just a true test of your relationship but having pictures to capture the moment will remind you of the beginning of a great adventure ahead of your life together.
Macau Tower Largo da Torre de Macau, +853 2893 3339, www.macautower.com.mo
AJ Hackett Macau Tower Macau Tower, Largo da Torre de Macau, +853 2893 3339, www.ajhackett.com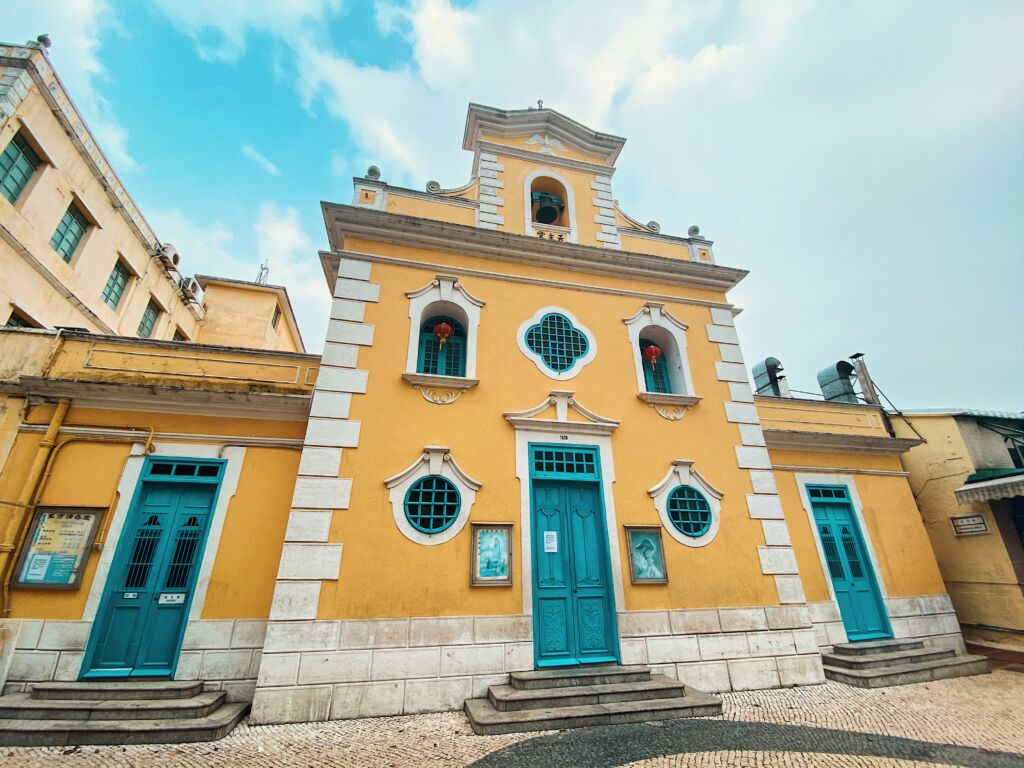 CHAPEL OF ST. FRANCIS XAVIER
Think slightly out of the box and have your pre-wedding shoot a little way out of town. Not too far a drive away is the lively streets of Coloane. One of our personal favorites is the surrounding area of the Chapel of St. Francis Xavier. This place always provides a calm atmosphere away from all the hustle and bustle of Cotai crowds. Your photographs will no doubt look stunning with this architectural beauty as a backdrop. It's like traveling back in time where you'll find the old shipyards, and shacks near the church all adding charm to your photos. Play with angles, poses and unleash your creative side with plenty of photo options around this lovely area.
Chapel of St. Francis Xavier Rua do Caetano and Largo Eduardo Marques, Coloane, +853 2888 2128, www.macaotourism.gov.mo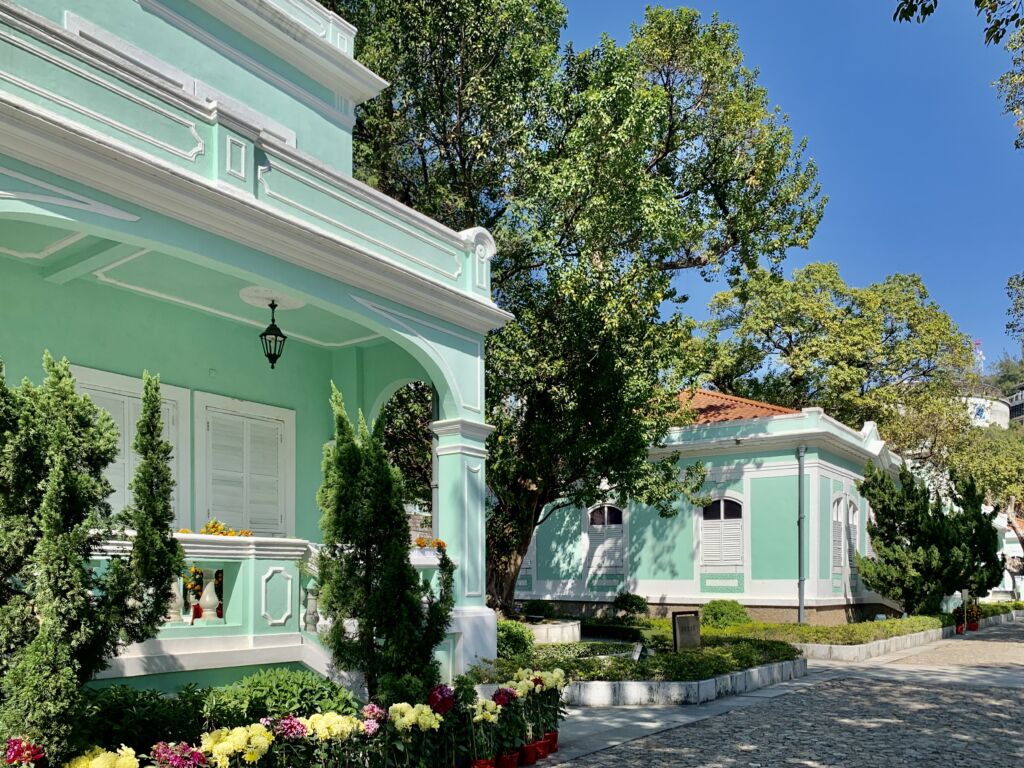 Taipa Houses–Museum 
Taipa Houses–Museum is simply stunning all year-round. No matter what month you're planning to shoot your pre-wedding photos, this corner of Macau is just perfect. This location has the feel of Europe's old-world scenery with a church nearby, a beautiful park and the majestic backdrop of Cotai all in one. We love the adjacent garden with lush flower beds that changes with the season. This place is always a great area to enjoy time with loved ones so why not have your photos taken here. Plus point is that it's very close to one of Macau's hidden gems that is Taipa Village. Teeming with colored walls, beautiful shops, and spectacular rooftops, you only need to check Instagram (@taipa_village_macau) to see the vibrant setting of this lovely location as an alternative backdrop for your pre-wedding snaps.
Taipa Houses–Museum Avenida de Praia, Carmo Zone, Taipa, +853 8988 4000/2882 7527, www.icm.gov.mo
Taipa Village Taipa Village, Rua Do Cunha, Macau
---
TOP TIPS FOR YOUR PRE-WEDDING SHOOT
Take a break from all the wedding preparations and just enjoy each other's company during your pre-wedding shoot. This day is about keeping calm and fully enjoying the day with your other half.
If you want to look natural in your photos, practice some couple poses. Most importantly, remember to laugh and have fun. Talk to each other and just be yourselves.
Pack some snacks for your shoot. Alternatively, drink lots of water and eat well before the shooting starts. Talk to your photographers ahead of time so they know what to expect.
Create a mood board so you have a theme in mind and share it with your photographers and plan your outfits accordingly. Don't forget to check the weather conditions so you're ready with a Plan B no matter what happens.
Plan your day out and organize timings at each location so you can maximize your schedule without wasting both your time and the photographer's.
Tags
Related Posts