We know for a fact that finding a life partner is a serious matter, but finding the perfect engagement ring is also serious business. If you're planning to propose anytime soon, the process of choosing a jeweler might be causing you a headache. So, to ease your worries, we rounded up the best jewelers in Macau with a reputation for excellent quality, timeless designs, and supreme craftsmanship who can offer you choices when it comes to an engagement ring!
Graff
(Featured image above)
US President Donald Trump gave the first lady Melania Trump a 15-carat emerald cut diamond ring from the House of Graff when he proposed to the former fashion model. The British brand founded by jeweler Laurence Graff in 1960 has withstood the test of time when it comes to diamonds. Among the notable acquisitions of the brand have been the Windsor yellow diamonds that once belonged to Wallis Simpson, Duchess of Windsor. Graff also acquired the famous Lesotho Promise. The 603-carat diamond stone of exceptional color was the largest reported find of the century and the 15th largest diamond ever found. Rest assured that you'll find extraordinary engagement rings at their prestigious Macau location.
Graff Wynn Macau Rua Cidade de Sintra, NAPE, Macau, +853 2888 9966, www.wynnmacau.com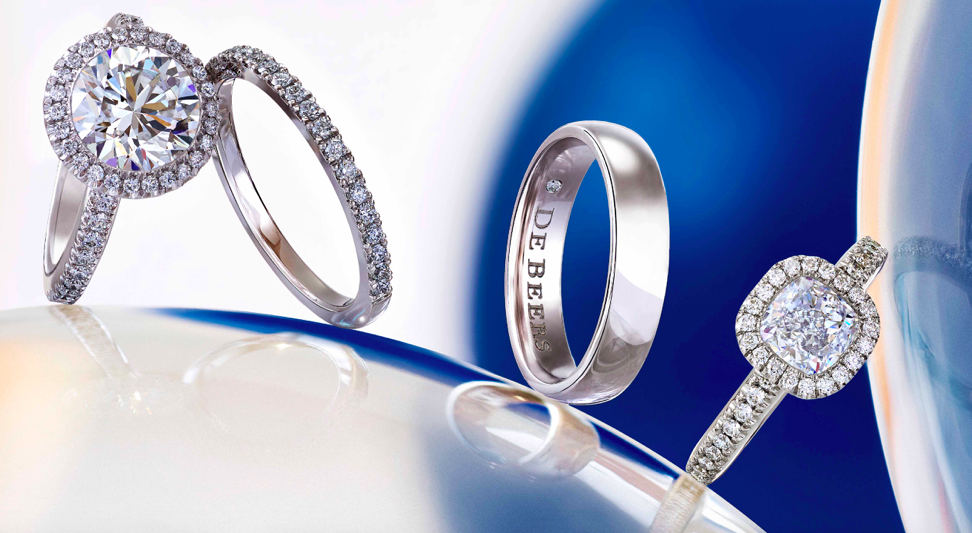 De Beers
With many new jewelry brands dominating the market, it's important to note that it was the De Beers Mining Company's campaigns that established the diamond engagement ring culture. Their passion for providing excellence in design, craftsmanship, and service exceeds time and change. De Beers's famous slogan, "A diamond is forever" has echoed through history and many relationships through the decades. Giving an engagement ring from De Beers is an extraordinary act of love.
Even Chinese celebrity couple Liu Shishi and Wu Qilong chose the brand for their exclusive engagement ring design. Liu Shishi donned an exceptional five-carat diamond with an intricate interweaving path of pavé diamonds representing the timelessness of love. You'll find a blend of modern and classic aesthetic on the many designs of De Beers just right for your heartfelt vows during the wedding.
De Beers Galaxy Macau, Estrada da Baia de Nossa Senhora da Esperanca, Galaxy Macau, Cotai, +853 2888 0888, www.galaxymacau.com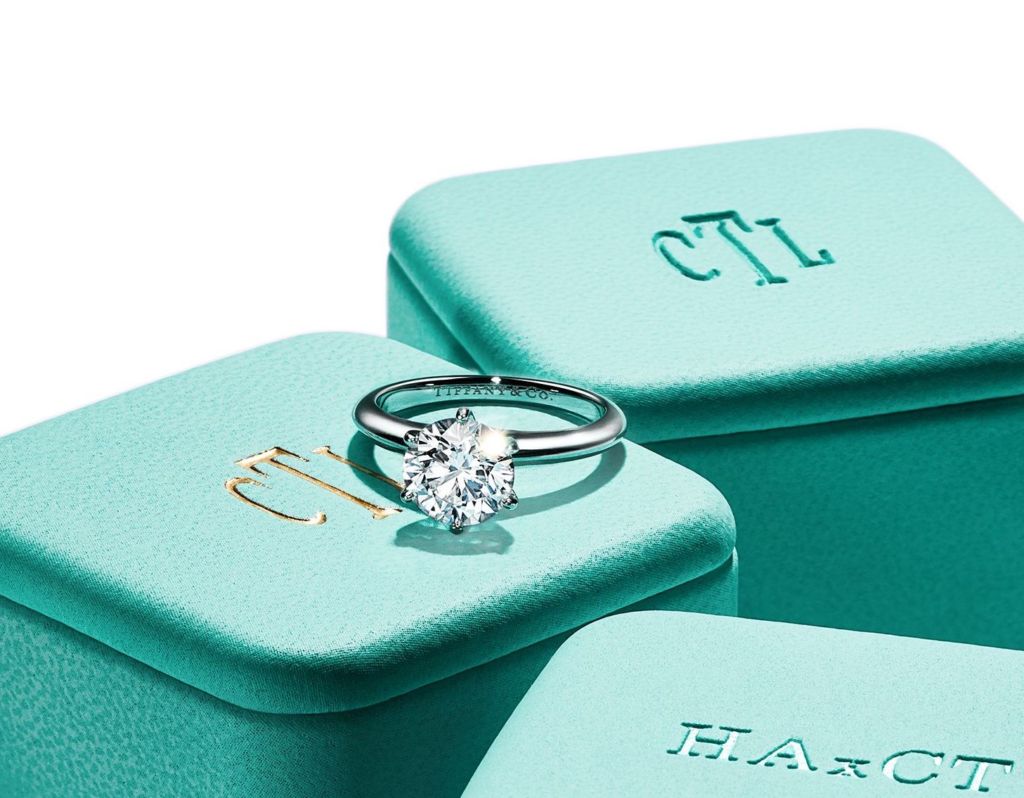 Tiffany & Co.
Tiffany & Co. is your one-stop-shop for all things fine and fabulous. Many of our Macau Lifestyle team members own a precious piece of jewelry from this popular brand. But did you know that the classic and prominent setting for engagement rings called the solitaire prong was actually popularized by Tiffany & Co. in 1886? After that finding out this fun fact, we can't help but gush about the story of Nick Jonas' epic proposal to Priyanka Chopra. It's been reported that the singer shut down an entire Tiffany & Co. store to find the perfect ring for the Hollywood actress. He eventually chose a stunning, cushion-cut diamond ring featuring baguette diamonds on both sides. You're sure to find engagement rings of superb beauty at their Macau locations so make sure to take your time!
Tiffany & Co. Shop 1147, Level 1, The Boulevard at Studio City Macau, +853 2885 2335, www.studiocity-macau.com
Tiffany & Co. Shop 002, Great Hall Shoppes at Venetian Macao, Taipa, Cotai, +853 2882 8082, www.venetianmacao.com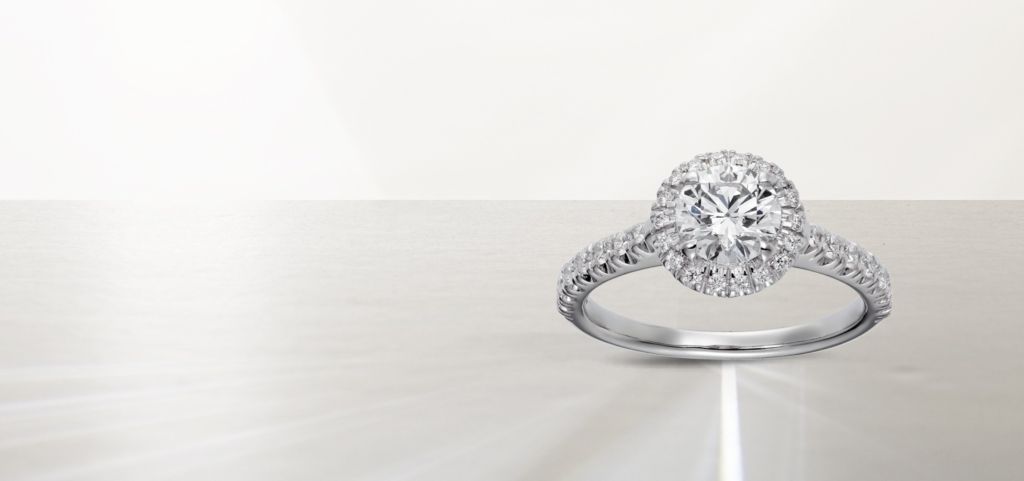 Cartier
Shopping for the perfect engagement ring takes time and patience. It's about understanding the bond between you and your loved one and finding it in a precious piece as a token of your unconditional love. Cartier is an iconic brand that always showcases captivating collections for true connoisseurs and lovers of fine jewelry. It's beloved by royals and celebrities even more so when legendary actress Grace Kelly married Prince Rainer III. She donned a 10-carat Cartier emerald-cut diamond that sealed it as one of the most famous weddings in history. Cartier's timeless and elegant design echoes through all of their jewels with another famous brood, the Kardashian-Jenner family, investing in other pieces such as the trendy Love bracelet as a symbol of passion and devotion.
Cartier Boutique at T Galleria Level 1, Shoppes at Four Seasons, Estrada da Baia de Nossa Senhora da Esperanca, Macau, +853 8791 8262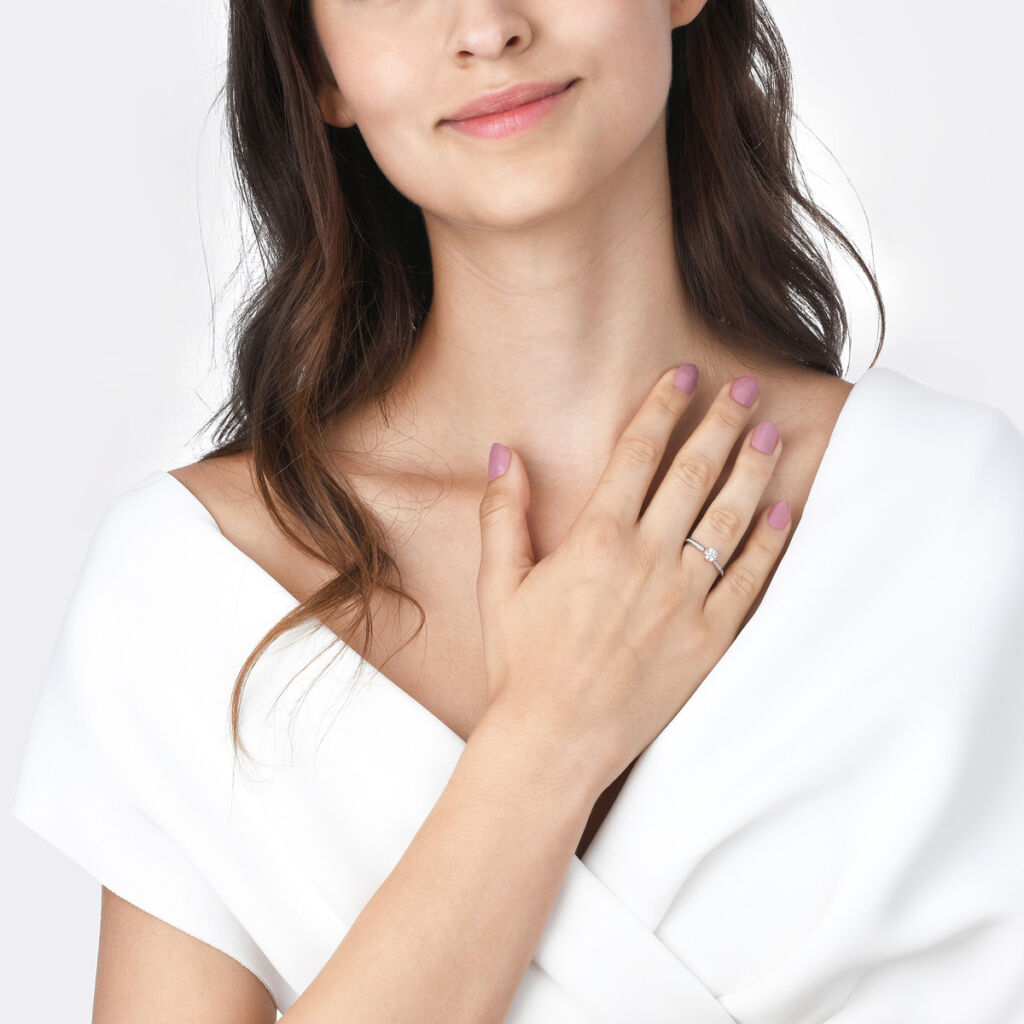 Chow Sang Sang
It's unbelievable how Chow Sang Sang climbed the ladder of success when it comes to jewelry. Originating from Guangzhou under the brilliant mind of Chow Fang Pu, the brand now features a wide array of engagement rings, earrings, accessories and more. The Chow Sang Sang name has been a go-to for quality jewelry at affordable prices for many. For that special moment of commitment, special collections from the Promessa, Forevermark and Infini Love Diamond are among the bestsellers. From the elegant setting to bold pairings, it symbolizes the eternal partnership between you and your loved one. A trusted name for great investment pieces such as precious jewelry, you can't go wrong here.
Chow Sang Sang G/F, 103 – 113 Avenida de Almeida Ribeiro, Macau, +853 2835 5350, +853 2835 5377
Shop 313, Mask Street, Grand Canal Shoppes at The Venetian Macao, Coloane, Taipa, +853 2857 6311
L'Arc Hotel Macau, Avenida 24 de Junho, 300, NAPE, +853 2833 2242, www.chowsangsang.com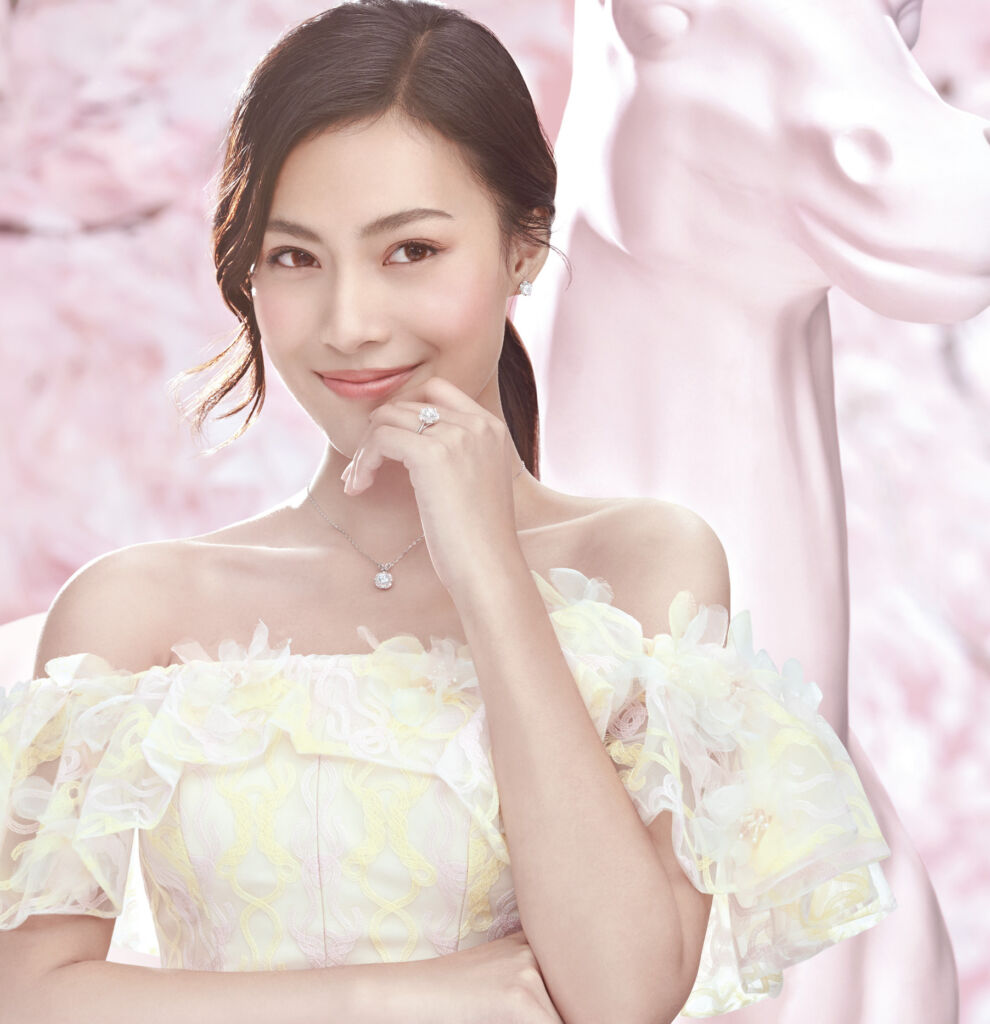 Lukfook Jewellery
It may seem an impossible task to find that one piece that shines the way just the way you want them to. Head to Lukfook Jewellery for faultless pieces of jewelry that your future bride will love. You're in good hands because Lukfook was founded by a group of jewelry specialists with over 50 years of experience in the vast market. Striving for excellence has been the core of their brand that is why there's now a total of over 2,120 Lukfook Jewellery shops worldwide. That says a lot about trust and responsibility. Choosing an engagement ring is the first step in making the right decision to forever so always rely on a good brand like Lukfook. Find their branches here.
Luk Fook Jewellery G/F Circle Square, 37-35 Avenida de Almeida Ribeiro, Macau, +853 2832 1380, www.lukfook.com

To Po Jewellery & Watch Co.
One of the most trusted places when it comes to fine jewelry in Macau is tucked away at Hotel Lisboa. Having been in business for more than 40 years, To Po Jewellery & Watch Co. has been a permanent fixture in the lives of many residents. For a momentous occasion such as an engagement, this location is the best when it comes to purchasing diamond jewelry, pearls, and other gems. The design and maintenance services here are beyond expectations. In many ways, To Po Jewellery has been a part of many families' heritage in the region with its refined craftsmanship.
To Po Jewellery & Watch Co. Edf. Hotel Lisboa No.G4 G/F, Avenida da Amizade, Macau, +853 2871 2233, www.topojewellry.com, www.facebook.com/topojw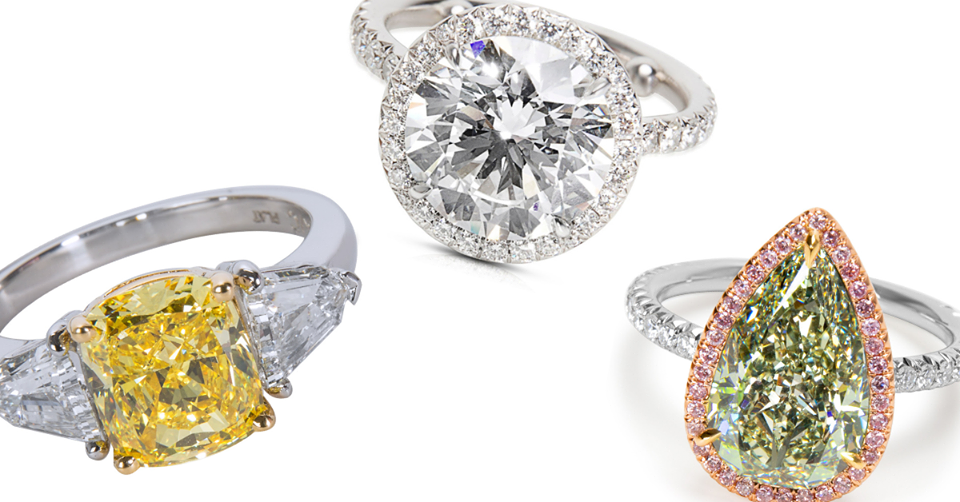 WP Diamonds
If you'd like to upgrade your jewelry for a different style or even for a luxury watch, WP Diamonds can offer you higher prices in the form of credit at their local or online retail partners. Due to their relationship in the industry, customers can accept a cash price or an increased amount of store credit! Most importantly, the process is super easy which involves simply filling out an online form and letting WP Diamonds know that you're interested in upgrading your bling. For more information on upgrading your jewelry, we covered some parts of the process here and to find our more, check their website here.
WP Diamonds 6 Duddell Street, Suite 604, Central, Hong Kong, www.wpdiamonds.hk
TOP TIPS:
Have a manicure before ring shopping. You definitely want your ring finger to look prim and proper.
Do your due diligence when it comes to research. Learn the "4 C"s of diamonds before hitting the stores.
Talk about your budget with your partner prior to shopping and, most importantly stick to it!
Head to the malls early in the morning and on a weekday. During off-peak hours, you'll ensure plenty of personal attention in the jewelry boutiques.
Remember, an engagement ring is a symbol of a promise to love and cherish that one person forever.
Tags
Related Posts