Being an incredible entertainment city where fun and flamboyance usually take center stage, it is no surprise that Macau also has plenty of options when it comes to wedding venues. If style, elegance, and perfection are what you're after for you your special day, then one need look no further than JW Marriott Hotel Macau and The Ritz-Carlton, Macau. These two amazing properties take weddings of their guests very seriously, and they make sure they go off without a hitch every time.
As well as amazing services and stylish environs, these two great hotels have also started to take their wedding experiences further, with new tailored wedding packages now available alongside a wider option of venues (including some stunning outdoor spots), and even Bridal Shower packages from ESPA at The Ritz-Carlton, Macau's spa.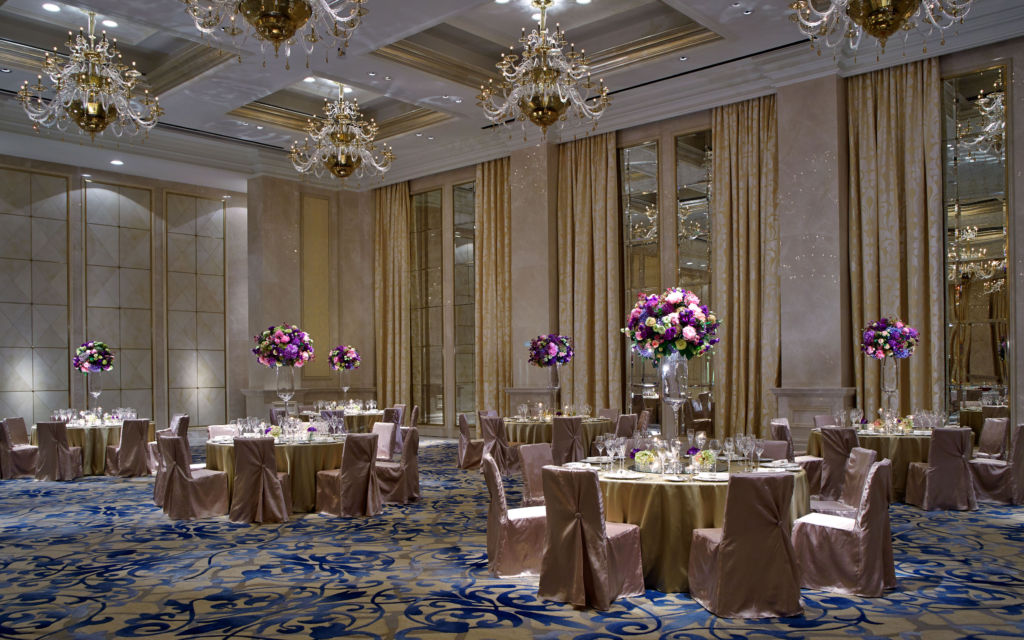 Setting up a wedding can be thrilling, yet tiring, but these two hospitality veterans will take care of everything for you. JW Marriott Hotel Macau and The Ritz-Carlton, Macau has a wide selection of different venues to choose from, and they will then accordingly arrange catering, bridal rooms, guest accommodation, and activities to help the bride and groom-to-be have one of the most memorable days ever.
Bridal Shower Power
One of the most fun parts of any wedding is the bachelorette party when a bride gets to be pampered, gets nurtured by her friends and gets to enjoy her last days as a single lady. The Ritz-Carlton, Macau now has an awesome bridal shower package (including spa treatments and an afternoon tea by the pool) which one can enjoy without having to book your wedding with them.
The bridal shower experience takes bachelorette parties to a whole new level: it starts with a unique themed afternoon tea in a poolside cabana by the water with six or more people. The bride will be able to calmly share her last bachelorette moments amongst friends and family, with a side of Perrier-Jouët, scones, sandwiches and other snacks. The group will be surrounded by balloons, festive details and props. All are sure to make for great photographs and memories.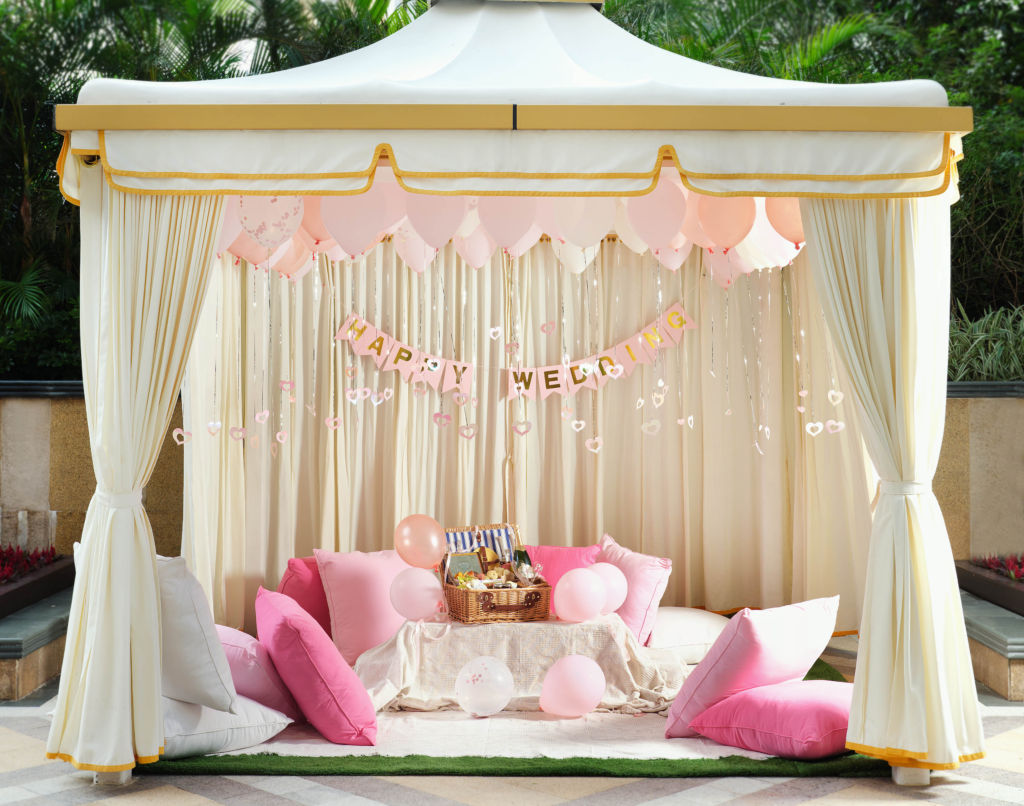 Bachelorette Pampering
The Bridal Shower Package also includes ESPA's signature aromatherapy massage with oils and scents of your choosing. ESPA Spa's contemporary and minimalist décor is one-of-a-kind. There's also an array of treatment options to choose from and the bride-to-be and her close friends will have full access to ESPA's other facilities, such as the resort's outdoor swimming pool, the vitality pool, relaxation area, sauna, and steam room. The package costs MOP $1,600 per person and a minimum of six people are required. You can also purchase additional treatment and beauty products from ESPA's own brand.
Spa Perfection
This is one of Macau's most beautiful and high-end quality spas. Their reception area features carefully positioned flower vases, an array of in-house beauty products and a huge door – all make for the stunning start to the relaxation journey. ESPA has modern minimalist decor in shades of grey, with dim lighting getting one in a tranquil mood. The relaxation area has free healthy snacks and fresh brewed hot tea. Chairs and beds are there to take a nap if needed, and there is a pool surrounded by pillows and rocking chairs, with separate massage rooms.
Aromatic Massage Heaven
The aromatherapy massage starts with the feet, which are cleaned and softly massaged. Guests then choose an oil before one of the best and most relaxing massages begins. The therapists are attentive and professional – they ensure pressure, comfort, and room temperature are to guest's satisfaction. After the massage, it's time for more pampering! One can enjoy some snacks in the relaxation room, hop into the vitality pool or enjoy some sauna time. Whatever is in the spa area is included and free, to make sure guests have quality "me" time.
The awesome detail about this package is that one does not need to have a wedding there to be able to enjoy it – even if one is planning to have the wedding elsewhere, The Ritz-Carlton, Macau is there to make memories and ensure the comfort of their guests.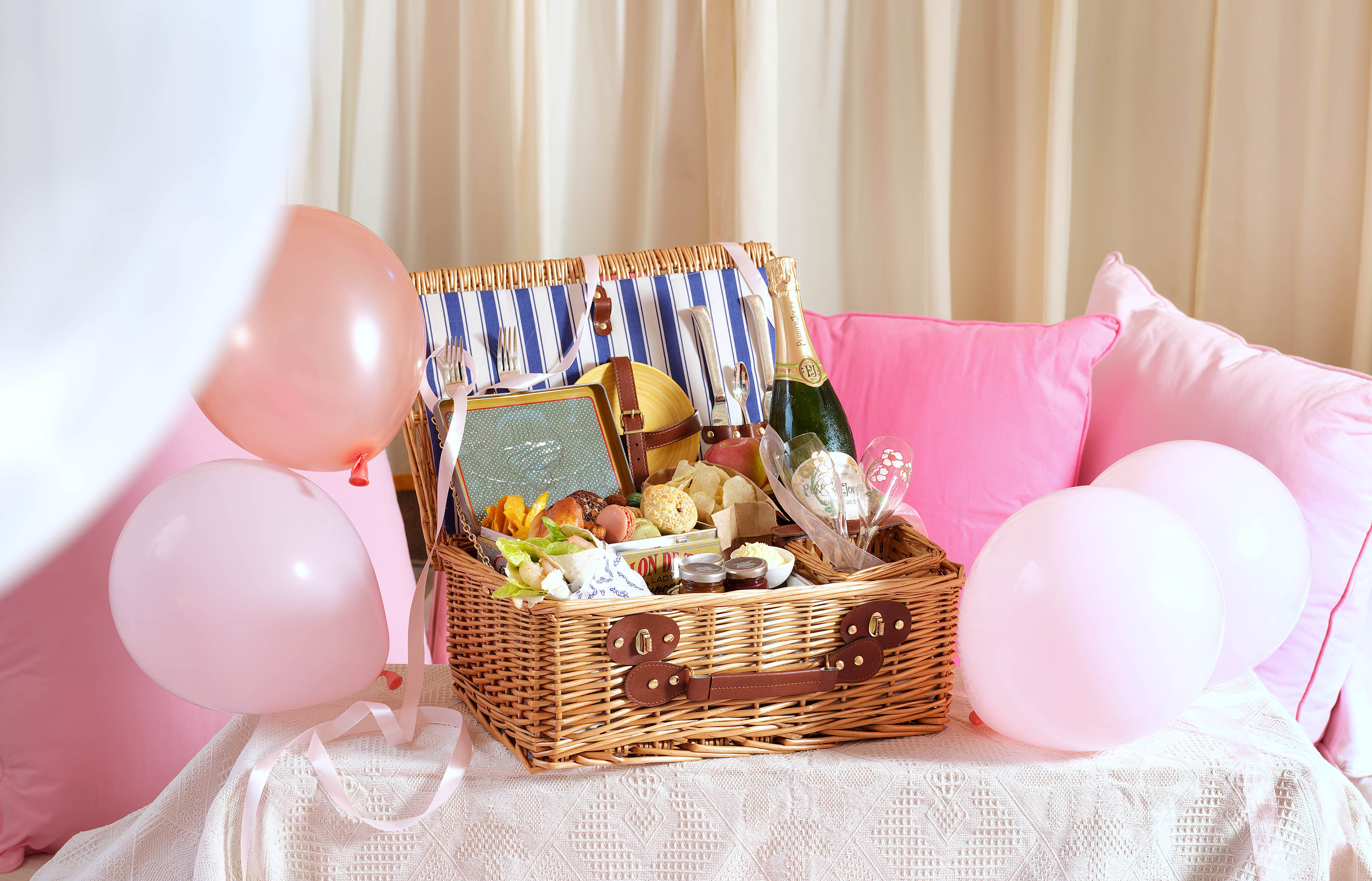 Wide Wedding Choices
JW Marriott Hotel Macau offers four different wedding options: a symphony of romance, symphony of harmony, symphony of love, and symphony of eternity. Grooms can choose western or Chinese-style dining, photo sessions, with even a bridal butler available to cater to all the wife-to-be's needs, such as arranging wedding gifts for the guests, and much more.
The Ritz-Carlton, Macau's classy contemporary deco is the perfect wedding venue. From the bridal room to the grand ballroom (which accommodates up to 400 guests), the hotel has gorgeous picture-perfect spots throughout. They now offer three wedding packages: pearl wedding, jade wedding, and crystal wedding. All these have a dining option that includes a wedding menu from the Michelin-starred Lai Heen restaurant.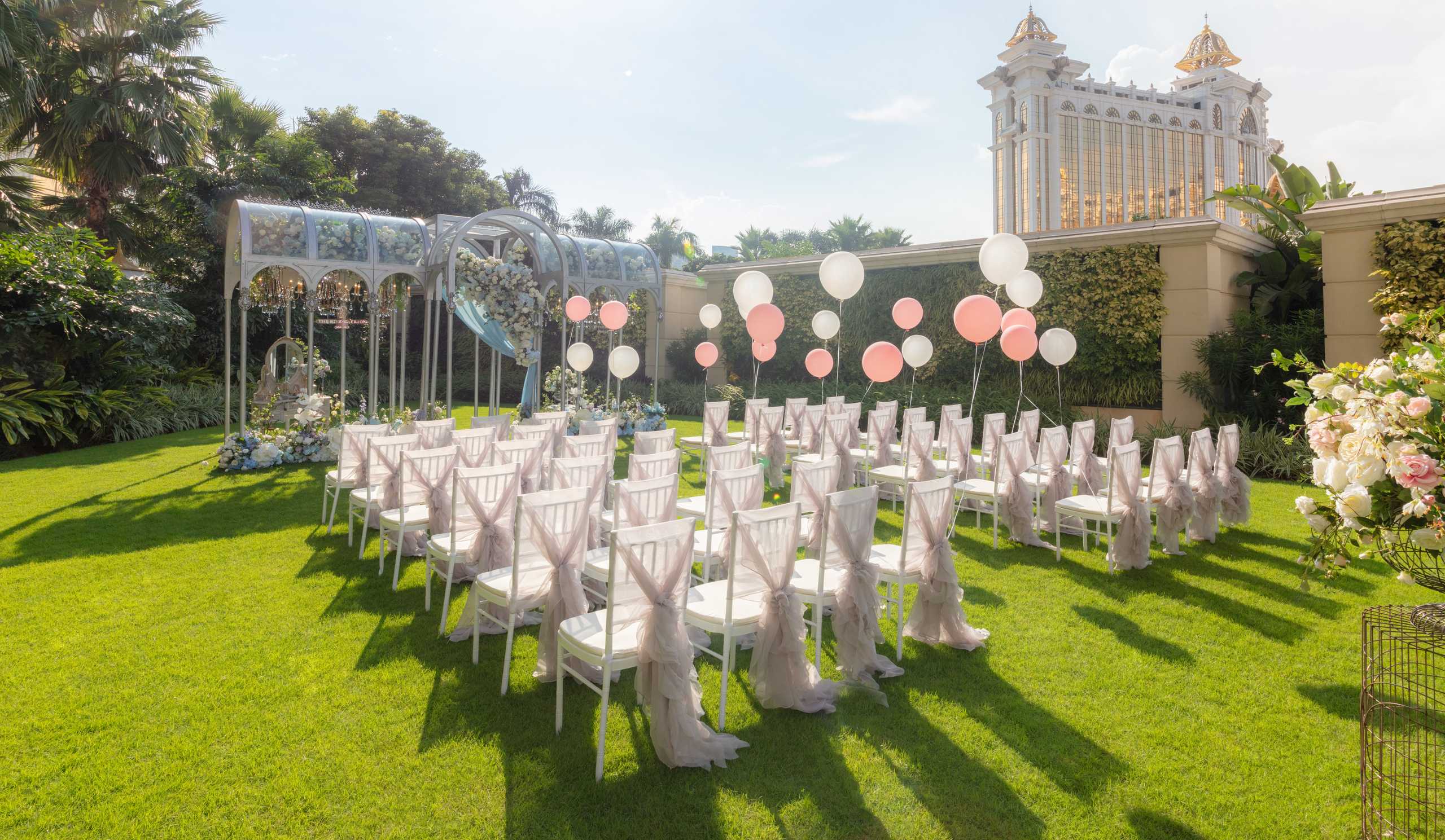 Outdoor Loveliness 
Both JW Marriott Hotel Macau and The Ritz-Carlton, Macau now offer outdoor ceremonies as well. Whether you prefer a more classic party or an upbeat cocktail-like wedding, these hotels have it all. This package includes a personalised wedding concierge and usage of the outdoor lawn area. So start planning for your special day now!
JW Marriott Hotel Macau Wedding Packages:
Symphony of Romance: MOP $988 per person with western buffet
Symphony of Harmony: MOP $10,888 per table (each table fits 10–12 people)
Symphony of Love: MOP $13,888 per table
Symphony of Eternity: MOP $18,888 per table
The Ritz-Carlton, Macau Wedding Packages:
Pearl Wedding: MOP $13,888 per table
Jade Wedding: MOP $16,888 per table
Crystal Wedding Package: MOP $19,888 per table
Outdoor wedding ceremony by JW Marriott Hotel Macau and The Ritz-Carlton, Macau: MOP$ 38,000 for 50 people
For further details on food menu and activities, check The Ritz-Carlton, Macau and JW Marriott Hotel Macau brochures.
For additional information on what each package includes or other issues, go to The Ritz-Carlton, Macau or JW Marriott Hotel Macau wedding related websites.
Tags