Ask a woman about their dream wedding and you'd be surprised at how specific they would like things to be on their big day. Most women wait their whole lives for that one special day as they expect it to be one of the happiest days in their lifetime. Perhaps this is why planning technically starts way back in their childhood. From elegant designer dresses to the beautiful flower arrangements and wedding reception venue along with catering, everything has been thought out. On the other end of the spectrum are women who opt for non-traditional wedding concepts and have very unique taste particularly for their wedding dresses. Besides, every bride has the right to celebrate her wedding as she pleases. So if you're looking for something beyond white flowy dresses adorned with sequins and lace, we round up 11 non-traditional bridal looks that center on trousers instead of flouncy skirts and the use of hints of colors instead of variants of white.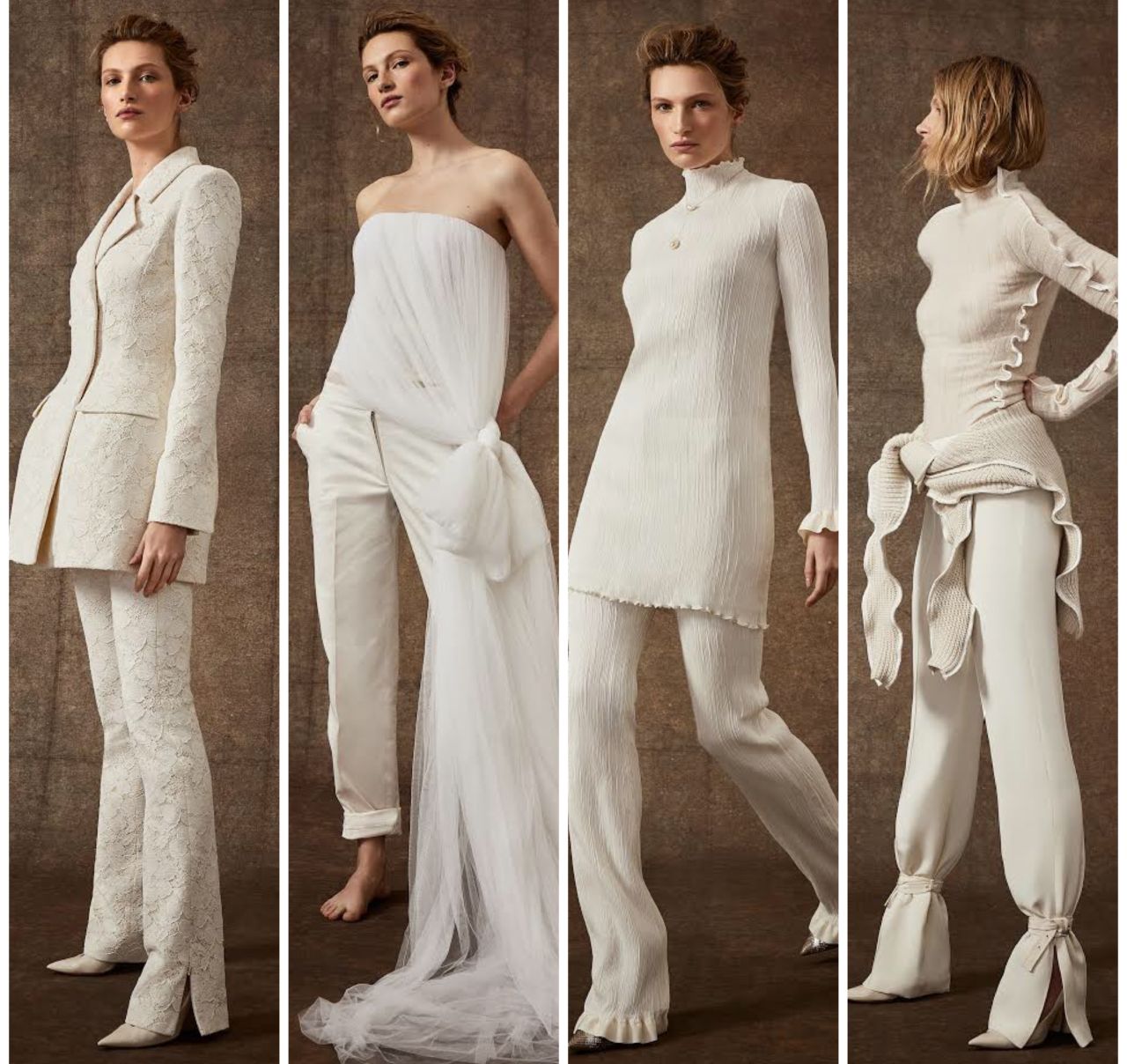 Danielle Frankel
For their Bridal Spring 2020 collection, Danielle Frankel caters to those who don't think that typical bridal look is their thing. This collection taps into the way modern women are choosing to dress for their weddings with flexible, multifaceted pieces, most of which can be re-worn beyond the wedding aisle. It offers a range of transitional, no-fuss dresses and separates. What's exciting about the brand's vision for bridal looks is that for all of those sensual cuts and precious materials, there's always a touch of masculinity. So whether you're looking for something unique to wear on your wedding day or just an update on your wardrobe, Danielle Frankel's pieces are just perfect.
Danielle Frankel www.daniellefrankelstudio.com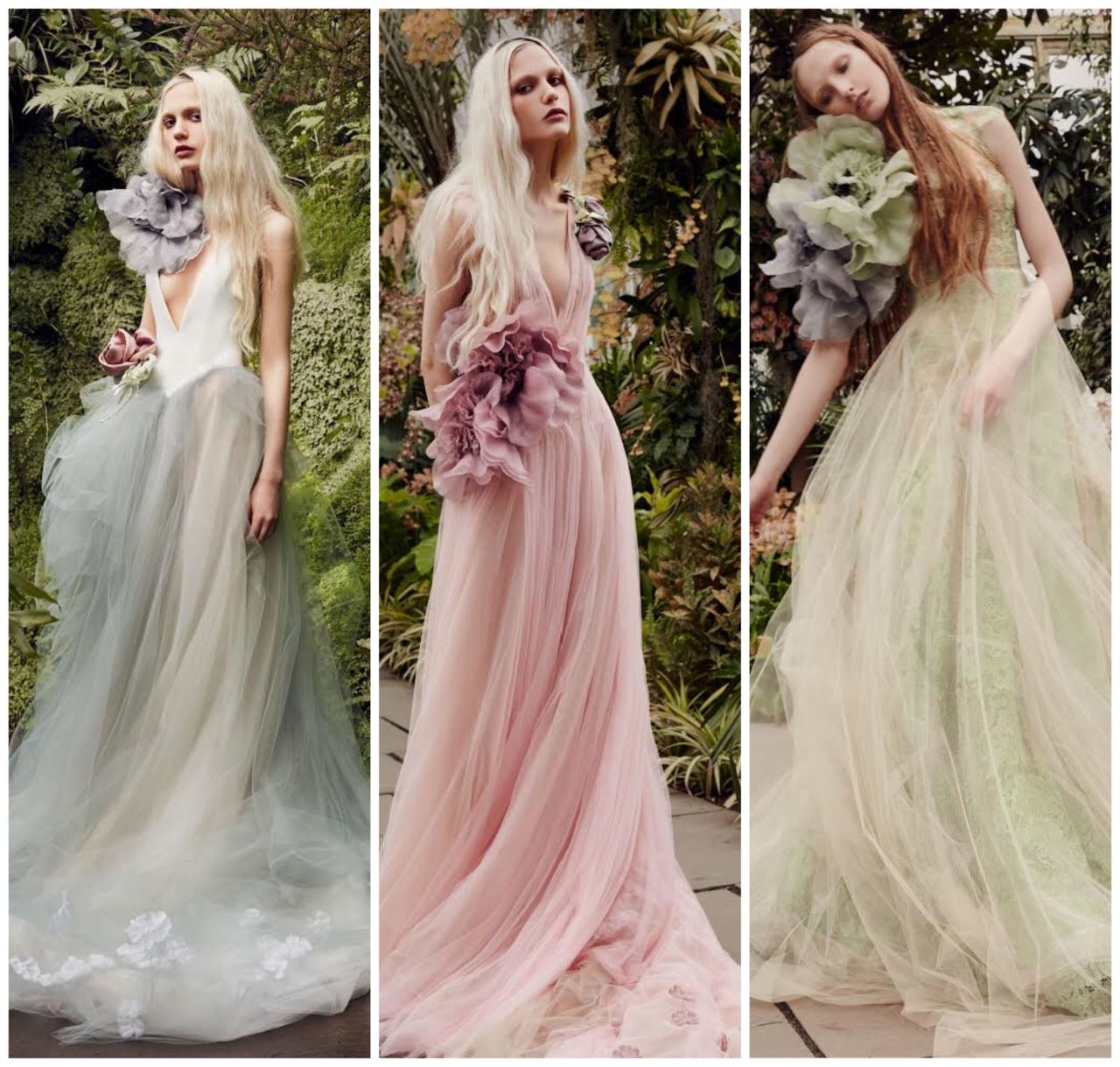 Vera Wang
Vera Wang is famous for her bridal gowns and to set it on a different note, she plays with subtle tones of colors instead of the traditional white as she celebrates the 60th bridal collection of this fashion house. Dresses are designed to look completely different from every angle, whereas other wedding gowns have two vantage points which are the front and back. Applying a more 360-degree approach to her gowns, Wang has created purposely asymmetrical pieces embellished with giant handmade roses pinned to one side while others had a big swath of tulle bunched at the hip, like a mini petticoat. For the fashion-forward bride who wants to look truly relaxed, a bit of oddity would feel just right—maybe even a bit liberating as they can choose from gowns made in framboise and pistachio hues and moodier hits of grey, sage, and deep burgundy.
Vera Wang 6/F, W Place, 52 Wyndham Street, Central, Hong Kong, +852 2869 7002, www.verawang.com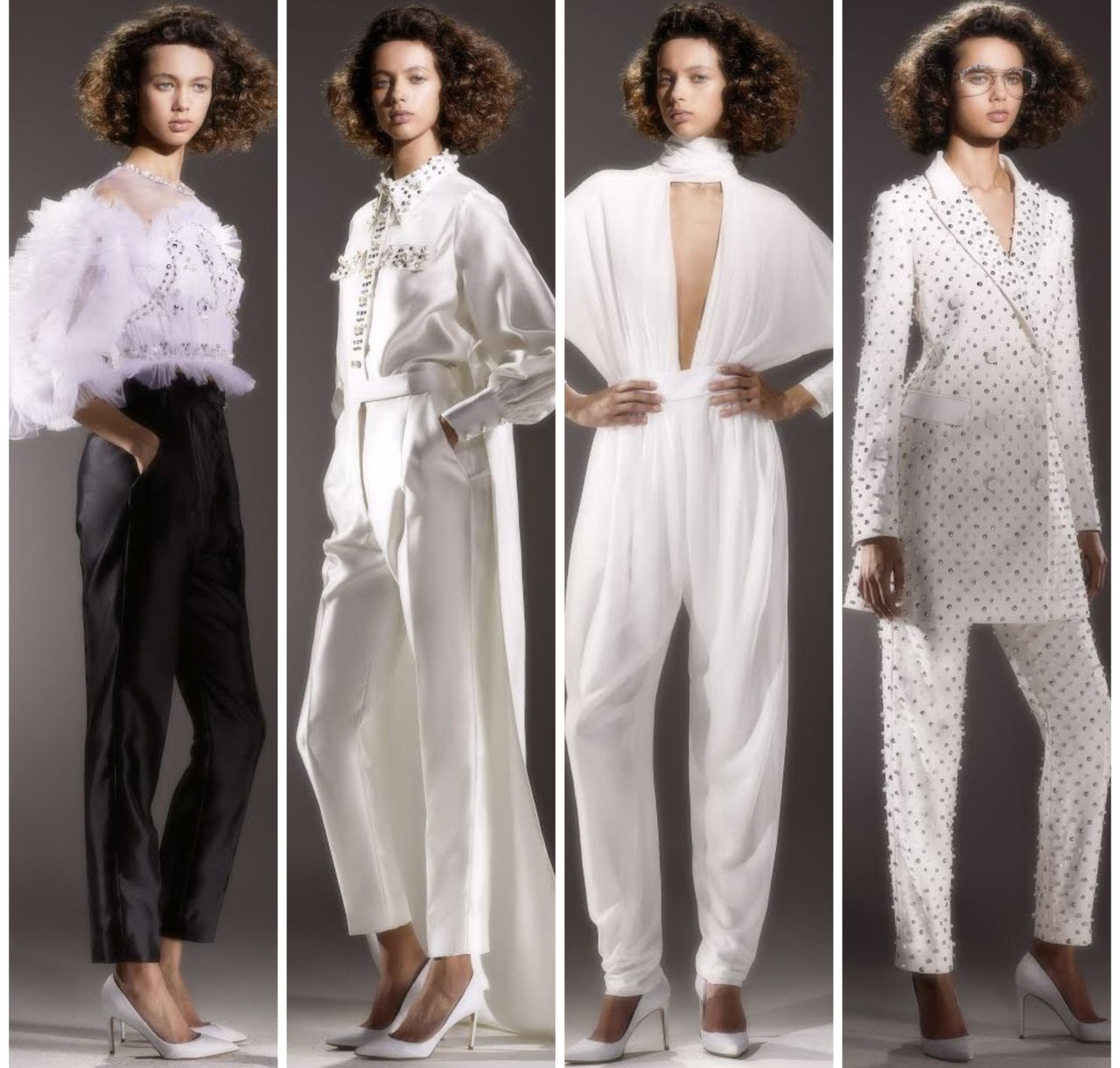 Viktor & Rolf
Couturier Viktor and Rolf shifts to slightly cleaner silhouettes with architectural details, rather than their usual avant-garde styling. Their Spring Bridal 2020 collection caters to brides looking for unconventional looks and alternatives to the usual wedding gowns. Looks revolve from jumpsuits to an elongated satin blazer and pearl-studded trousers–still keeping with the brand's feminine touch with a hint of masculinity. Definitely non-traditional but still as bridal and best yet, the looks are re-wearable, dressed up or down!
Viktor & Rolf www.viktor-rolf.com
Tags