When you're trying to lose weight, tone your body or detox from a hectic lifestyle and find that achieving your goal is a real challenge, we recommend these five fantastic gym memberships that will not just inspire you to get fit but to truly care for your well-being!
Sheraton Grand Macao Hotel
Nestled on Level 4 is the Sheraton Fitness of the Sheraton Grand Macao Hotel that features spacious aerobics room and a fully equipped gym. Sheraton's Fitness Membership program offers exercise equipment, training programs, and personal trainers. Boasting the largest of its kind in Asia, it offers an expansive space decked out with all the latest modern fitness equipment to maximize your health plan.
Try the treadmill, work your entire body on the elliptical trainers and flex those muscles with a range of weights or sample a range of other specialist machines. You can also enjoy a dedicated yoga room and fitness specialists to help with your training.
Be motivated by joining a weekly program of group fitness classes on offer. With up to three different classes per day, the holistic program includes several different styles of yoga, circuit training, water-based classes and targeted classes focusing on various areas of the body, among others. With only MOP $1,000 per month for single membership and MOP $10,000 for 12 months with 2 months free, you can enjoy an array of discounts at all food and beverage outlets, including the spa and salon of the hotel.
Sheraton Grand Macao Hotel Estrada Do Istmo, S/N, Cotai, Macau, +853 8113 0229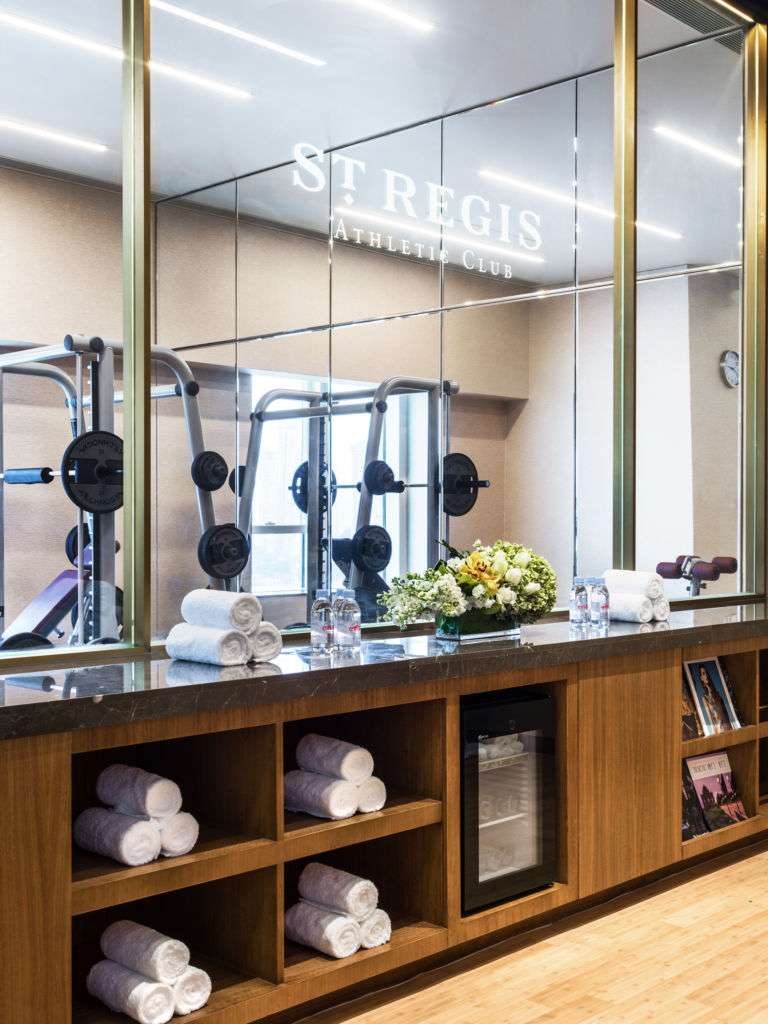 St. Regis Athletic Club
The St. Regis Athletic club features exclusive privileges tailored to your needs. Apart from an exclusive one-month introductory package at MOP $2000, you can also try three months single membership at MOP $8,800. Some of the unique privileges include use of the state-of-the-art Techno gym machine equipment, access to signature fitness program and classes, access to changing room and sauna, steam and Jacuzzi. The complimentary 4-hour self-parking and 15% discount on food and beverage cinch the deal on this fantastic fitness promotion.
With floor-to-ceiling windows filling the room with natural light, the location offers scenic views for guests as they work out. The Athletic Club is also fully equipped with a wide range of TechnoGym machines – from cross-trainers and treadmills to stationary bikes. The guests are also welcome to engage in a variety of classes such as yoga, pilates and aerobics in the Multi-Purpose Room. They can also unwind in the club's sauna, steam room or jacuzzi.
St. Regis Macao Cotai Central Estrada Do Istmo, S/N, Cotai, Macau, +853 8113 4950
Four Seasons Macao
Located on the fourth floor of the Hotel and open 24 hours a day, the Fitness Centre offers the latest in cardiovascular equipment, weight-training machines and free weights. To enhance your workout experience, machines feature individual LCD televisions and headphones for your enjoyment. A yoga and Pilates studio are also available for use. It's not just about the weight and body woes in here. The Lifestyle Membership on offer is a fantastic deal featuring all amenities such as the gym, yoga studio, outdoor cabanas, swimming pool, relaxation lounge in the spa, kinesis wall, locker facilities and so much more. It's overwhelming with wellness activities and benefits. An array of discounts and exclusive privileges are available with the membership package the in different range of categories.
Four Seasons Macao Estrada Da Baia N. Senhora Da Esperanca, S/N, Taipa, Macau, +853 2881 8888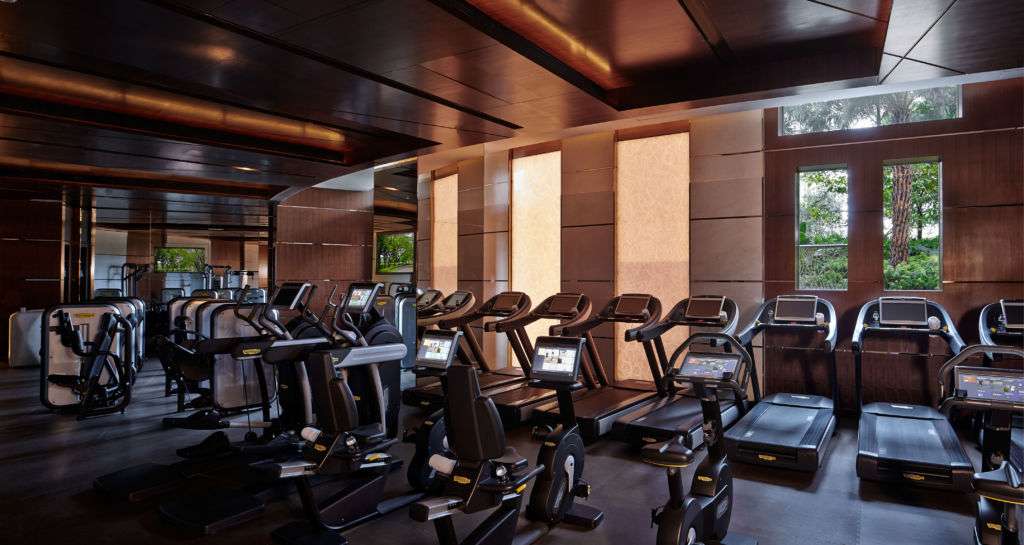 JW Marriott Hotel Macau
Relax, revel and re-energize through a workout at the wellness health club of JW Marriott Hotel Macau. You can sign up for a 12-month single rate membership for MOP $13,880. The entire package includes the use of equipment, outdoor pool, sauna room, steam and exclusive deals for all members.
JW Marriott Hotel Galaxy Macau, +853 8886 6888
Banyan Tree Macau
With a Befit Lifestyle membership offering unlimited use of Macau's most remarkable gym, the Health Club Befit exclusive offers 6-month and 12-month membership program that includes access to all Banyan Tree Macau recreational facilities and exclusive benefits worth over MOP $9,000.
Banyan Tree Macau Galaxy Macau, +853 8883 6688
No matter what day or month of the year it is, never say never to a healthy and fit lifestyle!
Share
Tags
Related Posts