New Zealand is one of the world's most visited countries. And why not? It's home to unparalleled natural wonders that make it a must-do on every travel bucket list. Every angle of New Zealand is postcard-worthy. Visitors usually flock to Queenstown or Auckland but increasingly travelers are discovering some parts of the middle earth that are just as equally interesting and captivating.
The newest kid on the block is Rotorua. Set amongst lakes, forests, and volcanic peaks it is definitely a destination for a well-rounded holiday experience that will compel you to return again and again.
Novotel Lakeside Hotel
Located in the picturesque area of Rotorua is Novotel Lakeside Hotel. It's right in the heart of an interesting and exciting neighborhood at a modern price point with a touch of the distinctive Kiwi hospitality. It features a beautiful space that's welcoming with unobtrusive service. The hotel property features 199 rooms evoking a serene atmosphere with calm and earthy colors, wooden furniture and picturesque windows to make the most of the spectacular scenery. Choose the superior room for views of Lake Rotorua and bask in their king-sized bed after a day of sightseeing. There's a free car parking, work area, TV, and unlimited Internet access. You can also use the indoor pool, fitness center, sauna and hot tub if you please. The superior room is spacious and exudes a contemporary design. After a long day of touring, adventure and activities, it's a splendid space to relax and recharge.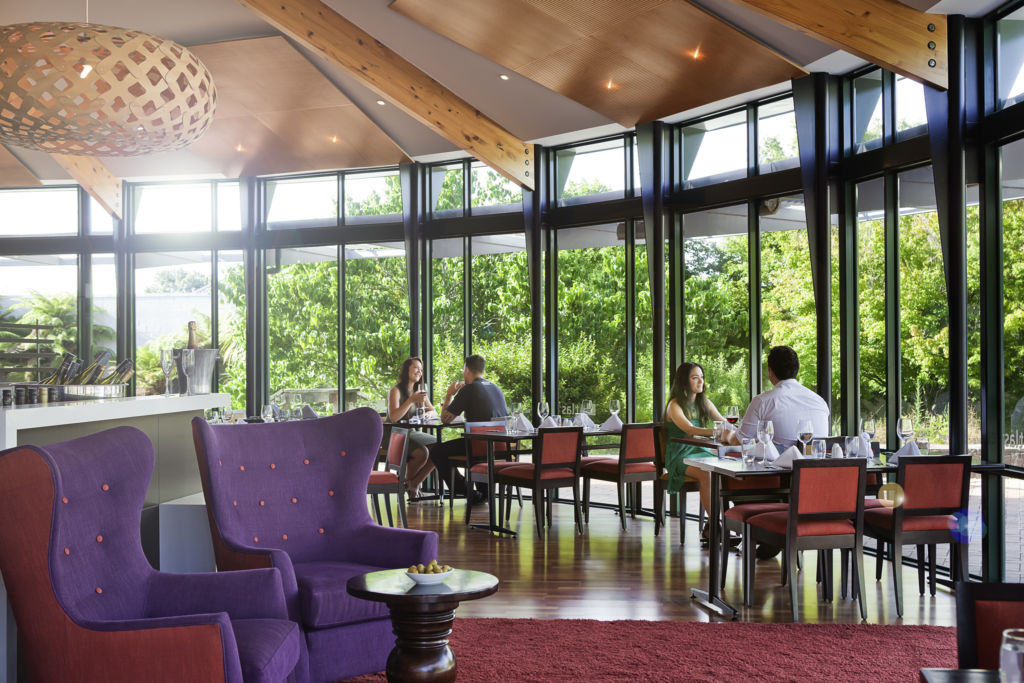 Dining
Sitting pretty on the ground floor of Novotel Rotorua Lakeside Hotel, Atlas Restaurant offers a beautiful view of the colorful park while dining. Gaze at the lush green surroundings while savoring the delicious array of dishes at the buffet. There's also a live cooking station for steak and seafood options. An ample selection has been curated for discerning diners but just enough that you don't get too overwhelmed and actually try and taste all the delicacies. Don't go without trying the New Zealand wine menu to pair with your food. It's casual and relaxed dining at its finest.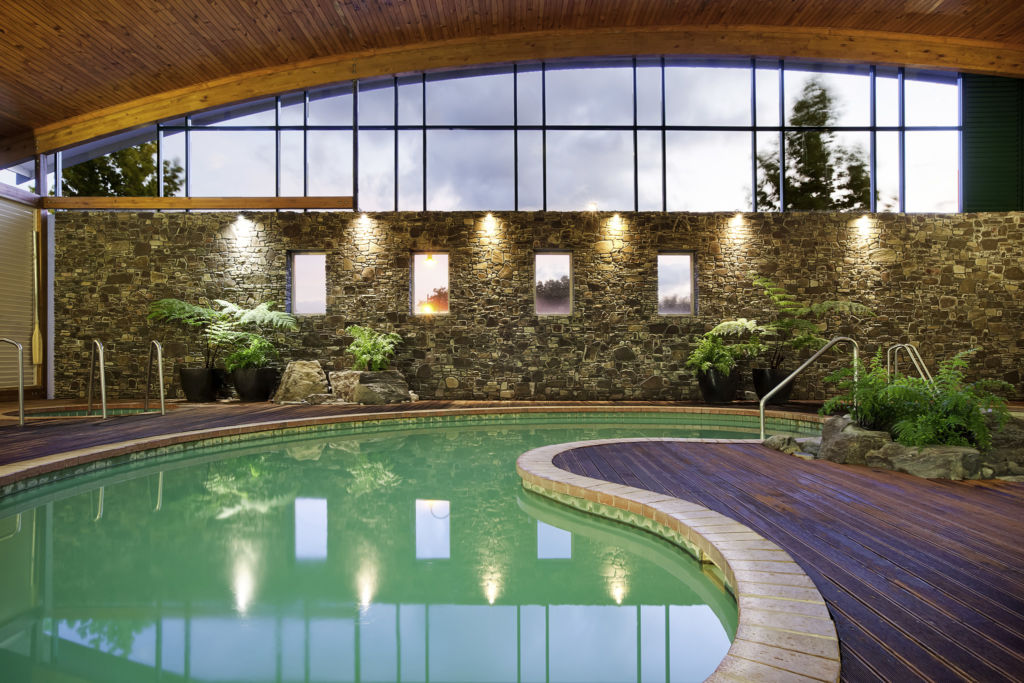 Geothermal Pool
Rotorua is dubbed the geothermal capital of New Zealand. Rejuvenate in the hotel spa's natural geothermal mineral pools. If you fancy heading out to explore the place, take a short stroll to the Kuirau Park. Discover the steaming, hissing, and boiling geothermal activity in the heart of Rotorua's only geothermal public park. Soak your feet in the free thermal footbath to soothe your tiredness away.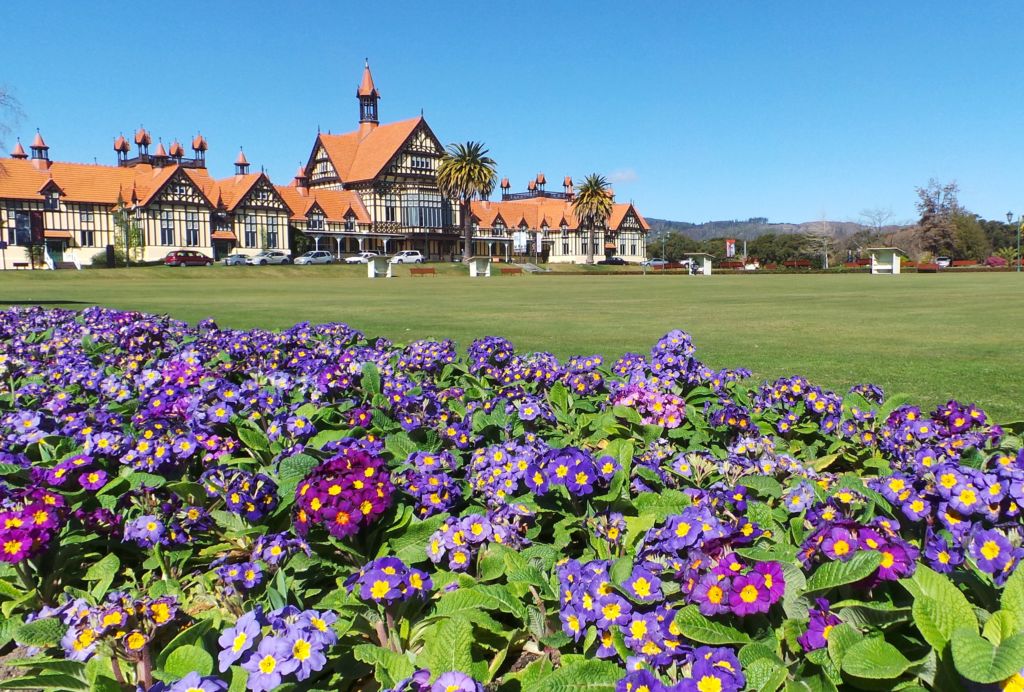 Sights
It's three-hour road trip from Auckland to Rotorua. However, you can also opt to fly directly to Rotorua and Novotel Rotorua Lakeside Hotel will conveniently be only a few minutes away from the airport.
Fans of Lord of The Rings can visit The Hobbiton at Mata Mata for a beautiful tour of the scenic location. Hamilton Gardens is also a wonderful place to stop on the way to Rotorua for the charming gardens and gorgeous greenery. Adventure seekers can head to Skyline Rotorua for adrenalin-filled activities such as the gondola, luge, zipline, mountain biking, sky swing, star gazing and more. Enjoy a lunch with a view at Stratosfare or Market Kitchen. Head to the Government Gardens or The Redwoods Treewalk for an exciting day of exploration. These tourist spots are all worth a visit while in Rotorua. Visit a Maori village and immerse in the culture of New Zealand. There are so many things to do in this popular destination. If you need help planning your itinerary, head to the i-Site information center in Fenton street and you'll find all the help and details you need to maximize your holiday.
---
Book with Accor Hotels to get the best rates for your next holiday or travel plans!
Novotel Rotorua Lakeside Hotel Tutanekai St, Rotorua 3010, 07 346 3888, www.accorhotels.com
Tags
Related Posts