Enjoying the outdoor sun is a big part of appreciating the summer weather and enjoying all that life has to offer during this wonderful time of the year. However, if you don't protect yourselves with the right products beforehand, too much exposure to the sun can cause skin issues (mainly pigmentation, wrinkling and inflammation). If you want to combat these unwanted spots and uneven skin tone, yet still enjoy the sun, then you need to think about prevention, protection and treatment. Here are three top products which can help!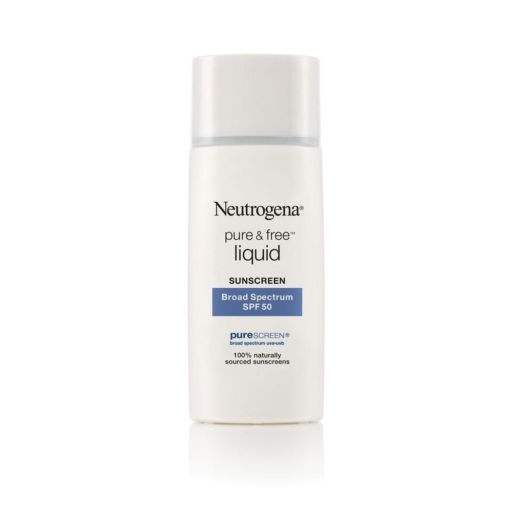 Protect – Neutrogena Pure & Free Liquid Sunscreen 
First of all, protection is key when it comes to shielding the skin against UVA and UVB rays, which can cause wrinkles and cause the skin to lose suppleness, and create uneven skin tones. Every day of the year, sunscreen is a must, because even on rainy days, any outdoor light can have an impact on our skin eventually. So, unless you're going out for a moonlight wander, remember to wear sunscreen – always!
You don't need to spend a fortune on sunscreen and, luckily, one of the most effective and gentle sunscreens is easily available from most drugstores. From Neutrogena, the Pure & Free Liquid Sunscreen is lightweight, non-greasy, hypoallergenic, fragrance-free, oil-free and PABA-free. This sunscreen layers nicely under makeup and drys to a matte finish – not sticky or moist like some others. With SPF 50, it only contains physical mineral sunscreen ingredients (namely Titanium Dioxide 4.9%, Zinc Oxide 2.9%), which means that you will get powerful protection in a gentle formula without all the nasties found in other sunscreens. Apply generously after cleansing and moisturization before going outdoors.
MOP $90 to MOP $120 (discount available very often) at Manning's in Hong Kong and Macau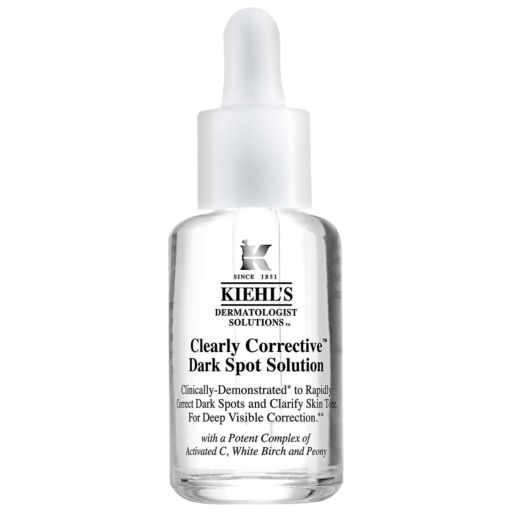 Treatment – Kiehl's Clearly Corrective Dark Spot Solution 
Kiehl's is a brand known for its effective products with clinically proven ingredients that work quickly on the specific issues they are designed for. The Clearly Corrective Dark Spot Solution is not an exception. With a rich combination of birch extract, peony extract, vitamin C and salicylic acid, it breaks up dark spots that already exist and further targets melanin production. Apply three to five drops after cleansing, followed by moisturization and sunscreen during the day.
HKD $495 at department stores in Hong Kong and Macau, such as Galleria T at City of Dreams Macau The Shops at The Boulevard, City of Dreams, Cotai, +853 8791 8400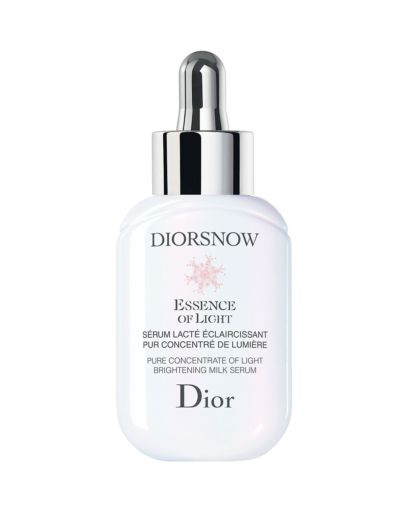 Prevention – Diorsnow Essence of Light Pure Concentrate of Light Brightening Milk Serum 
If uneven skin tone is your concern, the Diorsnow Essence of Light Brightening Milk Serum is the perfect serum for you. Brightening, soothing, and combating roughness, this magic fluid will take care of redness, dullness and overall lost of luminosity. Its main ingredients are edelweiss and yeast extract, which fight against environmental aggressors such as pollution and bad lifestyle habits (for example smoking, which can increase the level of free radicals in our body and make the skin look dull). Apply three to five drops after cleansing, followed by moisturization and sunscreen during the day.
HKD $980 at department stores in Hong Kong and Macau, such as Galleria T at City of Dreams Macau The Shops at The Boulevard, City of Dreams, Cotai, +853 8791 8400
Share
Tags
Related Posts