Different scents can awaken different senses and take one on a sensual journey, igniting memories, images and experiences. Finding the right fragrance to pair with different season changes can be a wonderful way of mixing things up. The air changes and so should your scent. From stunning bottles to distinctive base notes, we sniffed our way through some wonderful fragrances to bring you a list of the best for this autumn season.
Le Labo
(See featured image above)
If you want to stand out from the crowd then Le Labo is the perfect perfume for you. The new fragrance contains two eponymous notes of dark fragrance with wood and a subtle hint of sweetness for a blended balance. Tonka 25 evokes the smell of warm skin and resinous wood. You'll find hints of orange flower absolute, cedar atlas, styrax resins, and absolute tonka, all of which encapsulate a captivating olfactive experience. It is intense and subtle at the same time, the best choice for the autumn season of half warm and half cold weather.
Le Labo is known for its fragrance-making. They distill the art of fragrance production down to its basic elements and they hand-bottle their scents in labs around the world. It's also an ideal gift coming with a personalized label as a finishing touch. The new fragrance is now available and priced at around HKD $1,540 for 50ml and HKD $2,260 for 100ml.
Le Labo Shop 3007, 3/F, IFC mall, No.1 Harbour View Street, Central, Hong Kong, +852 27598680

Chopard
(See featured image above)
The influx of new fragrances every season can be bewildering but Chopard always maintains a classic and timeless appeal with every collection. The new Garden of Paradise Collection is a true investment piece for your beauty needs no matter what the occasion.
The Miel D'Arabie is inspired by the Bedouin life with sensual notes of the desert. The Orange Mauresque focuses on the sunlit citrus freshness with warm balsamic notes giving a radiant glow to anyone who wears it. The Jasmin Moghol is a blend of nocturnal Indian and Chinese jasmine, intermingled with Bulgarian rose, tuberose, and creamy sandalwood. It's a sultry scent for a walk on the beach, a date night or a stroll in the park. Romantic and heartwarming is also the definition of the Rose Seljuke. The luxurious fragrance is made of a superb quality Bulgarian rose that's wrapped in a magical mixture of natural oriental wood essences and smoothed with Madagascar vanilla and Brazilian tonka beans. You can never go wrong with any item from this exquisite collection. All four perfumes are priced around MOP $2,600 for 100ml.
Chopard 1/F, New Yaohan, 90 Avenida Doutor Mário Soares, Macau, +853 2875 0527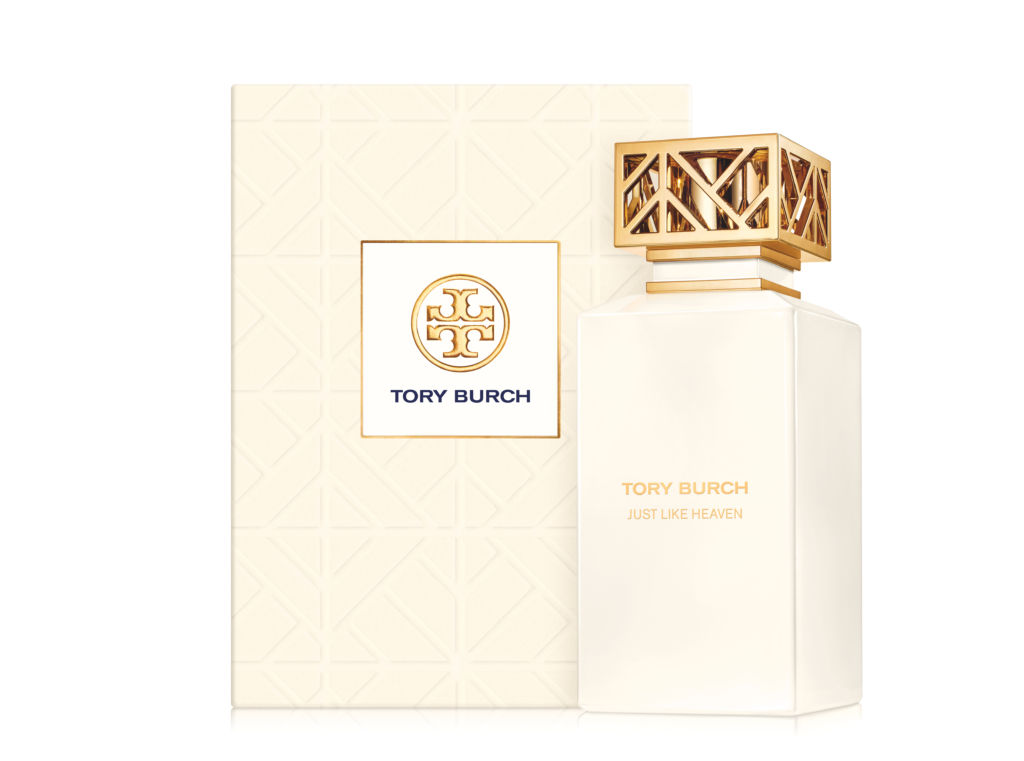 Tory Burch
An aroma that celebrates beauty and romance in all forms, the new fragrance by Tory Burch is aptly called Just Like Heaven. It is an ode to dreams and the power of infinite possibilities. Bask in a floral citrus mix that can be worn from day to night as Tory Burch draws inspiration the past, present, and future.
The concentrated liquid extract opens with a colorful burst of eclectic rhubarb, sparkling mandarin and a dreamy haze of petitgrain. Embedded deep within the blend of scent is a touch of hyacinth flower's natural properties. You'll find hints of a rich bouquet of angelica root and ylang-ylang which give way to a lingering floral trail of heliotrope. Feel the warmth of Ambroxan and creamy tonka bean as it takes you to emotions of positivity and delight. The elegant bottle is encased in a luxurious ivory opaque-gloss accented with an iconic gold fretwork cap that makes Just Like Heaven by Tory Burch fascinating and fabulous. The stylish scent is priced at around MOP $910 for 50ml and MOP $1,120 for 100ml at Tory Burch Boutiques.
Tory Burch 1/F, New Yaohan, 90 Avenida Doutor Mário Soares, Macau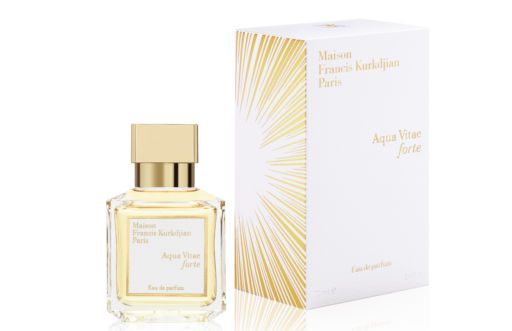 Maison Francis Kurkdjian
Thoroughly modern and fresh, the deliciously scented Aqua Vitae by Francis Kurkdjian is comprised of the warm breath of Italian citrus and mandarin orange, musk, and carnal, woody notes. Aqua Vitae forte offers a ray of sunlight to a complete a stylish look for those long brunches al fresco or cocktail hour by the bay.
The variation of the Eau de Parfum lingers like a memory of intense emotion because it's heated with spices and citrus. The Bergamot and lemon originate from Calabria, mandarin from Sicily, ylang-ylang, orange blossom, pink pepper, cardamom from Guatemala, cinnamon from Sri Lanka, sandalwood from India, benzoin from Siam, guaiac wood. It's a complete recipe of travel notes bringing a sense of nostalgia to the fall season. It's available in Eau de Toilette of 70ml at about HKD $1,350 and Eau de Toilette of 200ml at around HKD $2,340. The Eau De Parfum at 70ml is priced at HKD $1,850.
Maison Francis Kurkdjian Available at Joyce Beauty Stores in Hong Kong, www.joyce.com
Tags
Related Posts