The latest hotel in the City of Dreams compound, Morpheus Hotel has a lot more to offer than its modern and art deco-inspired facade, especially in the retail and fashion department. Shopaholics and fashion enthusiasts alike can indulge in their passion for the world's most unique and experimental goods that will engage, excite and inspire them, very much like the avant-garde ambiance of Morpheus Hotel. Morpheus' retail emporium–Morpheus Boutique–features premium products with a highly curated selection of exclusive, limited-edition and personalized merchandise such as Thom Browne, JW Andreson, Repossi, Dries Van Noten, Rick Owens, and Sacai. Discover exceptional streetwear, fashion and more–all chosen with a discerning eye for their exceptional quality, creativity, or uniqueness. With zones of different themes, the merchandise will be rotated many times throughout the year to keep the space fresh and exciting. Enjoy on-demand gift-wrapping and hot stamping service that adds a personal touch on gifts, keepsakes and more.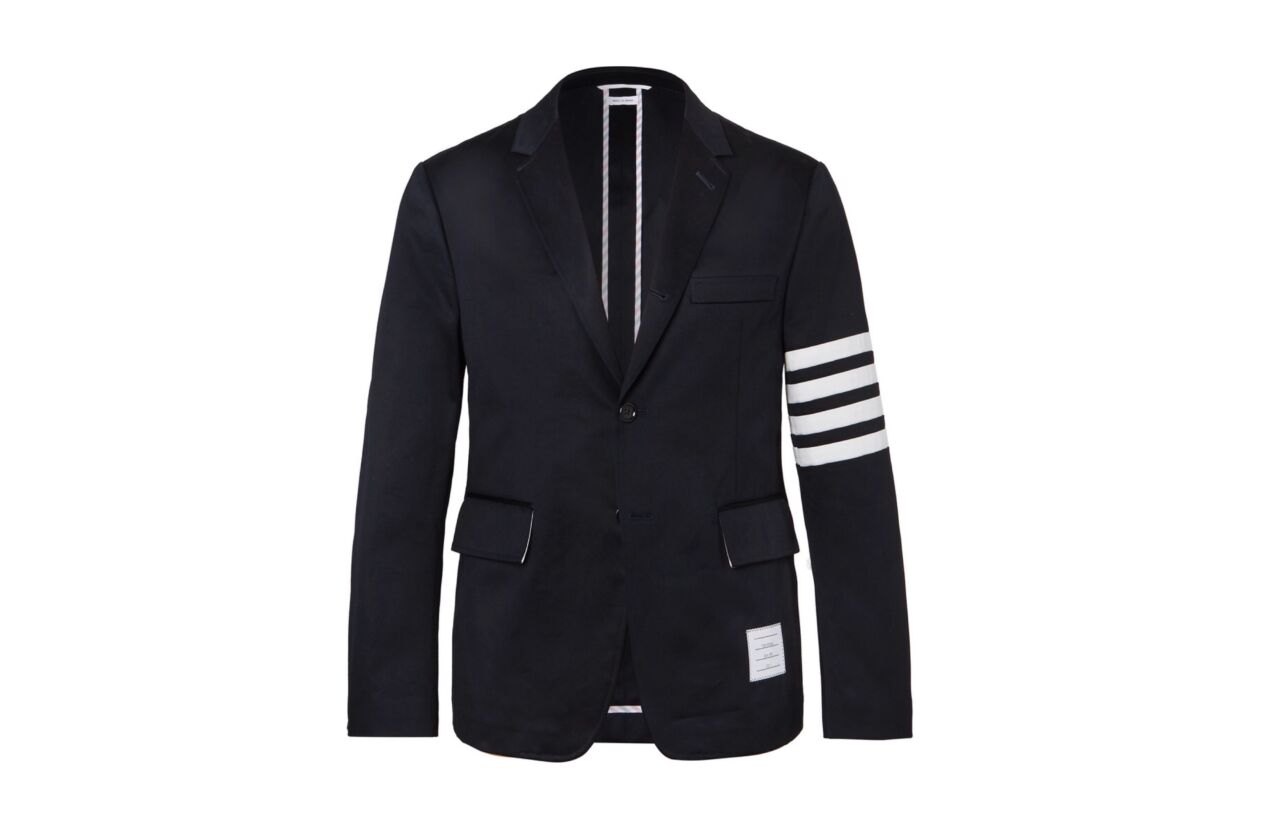 THOM BROWNE
For the modern gents, Thom Browne's midnight blue slim-fit unstructured striped cotton-twill blazer offers both the classic and modern suave. Thom Browne's blazer is personalized with the brand's signature grosgrain trims and four stripes at the sleeve. It has been expertly tailored in Japan from durable cotton-twill and unlined through the body to make it as weightless and easy to slip over a shirt as possible. Recommended styling for a modern approach on suit jackets is to pair this with a brown crew-neck t-shirt, navy pant trousers, and classic black loafers.
Thom Browne www.thombrowne.com/hk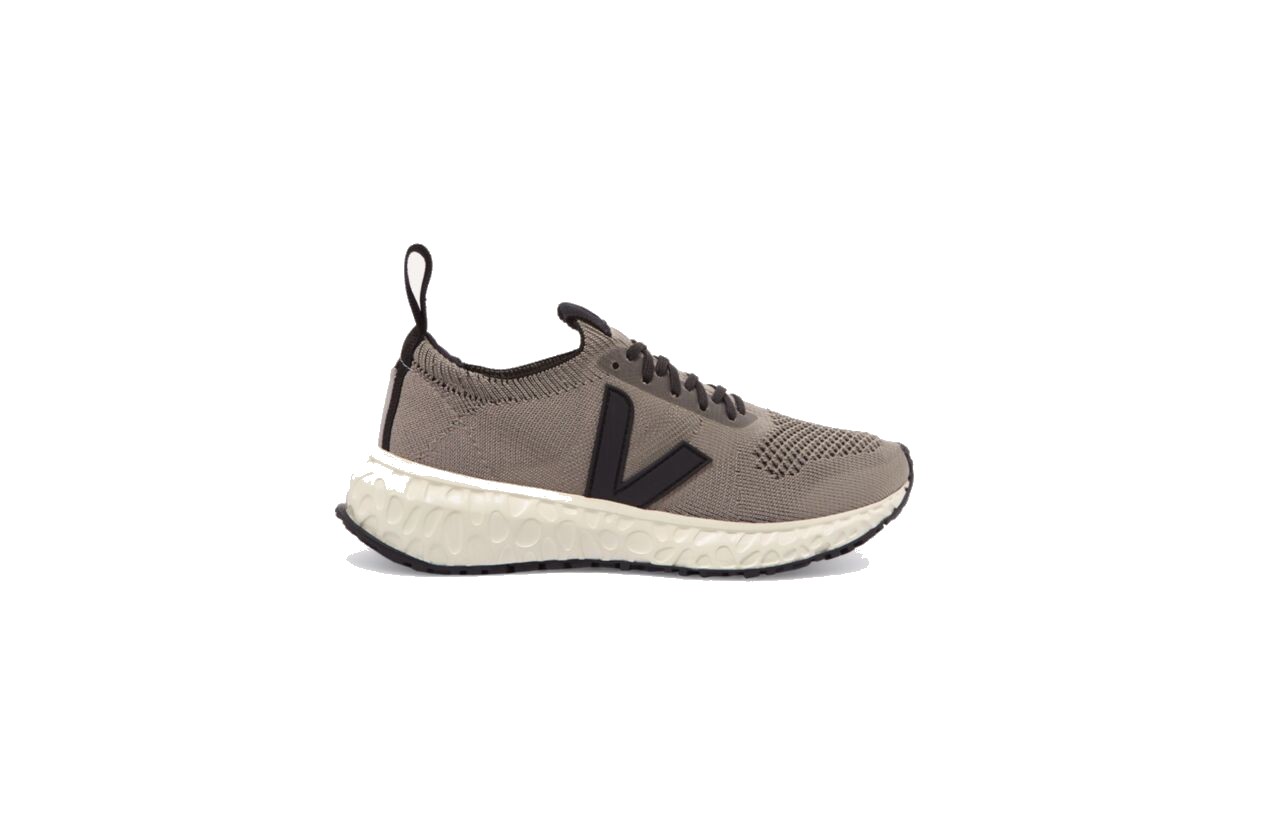 RICK OWENS
The word "athleisure" has been thrown around many times over the past few years by style and fashion enthusiasts and trendsetters alike. Rick Owens' take on these pieces that are specifically worn during athletic activities and in other settings, such as at the workplace, school, casual or social occasions, or all at the same time, is their Veja vegan-leather trimmed V-knit sneakers. Described as the most environmentally friendly sportswear company by Rick Owens himself, this pair of sustainable sneakers are co-designed by the two labels and are constructed from V-knit made from recycled plastic bottles. They are detailed with a vegan leather "V" and have organic cotton laces. The bouncy soles are assembled from wild rubber that's sourced from the Amazon rainforest.
Rick Owens www.rickowens.eu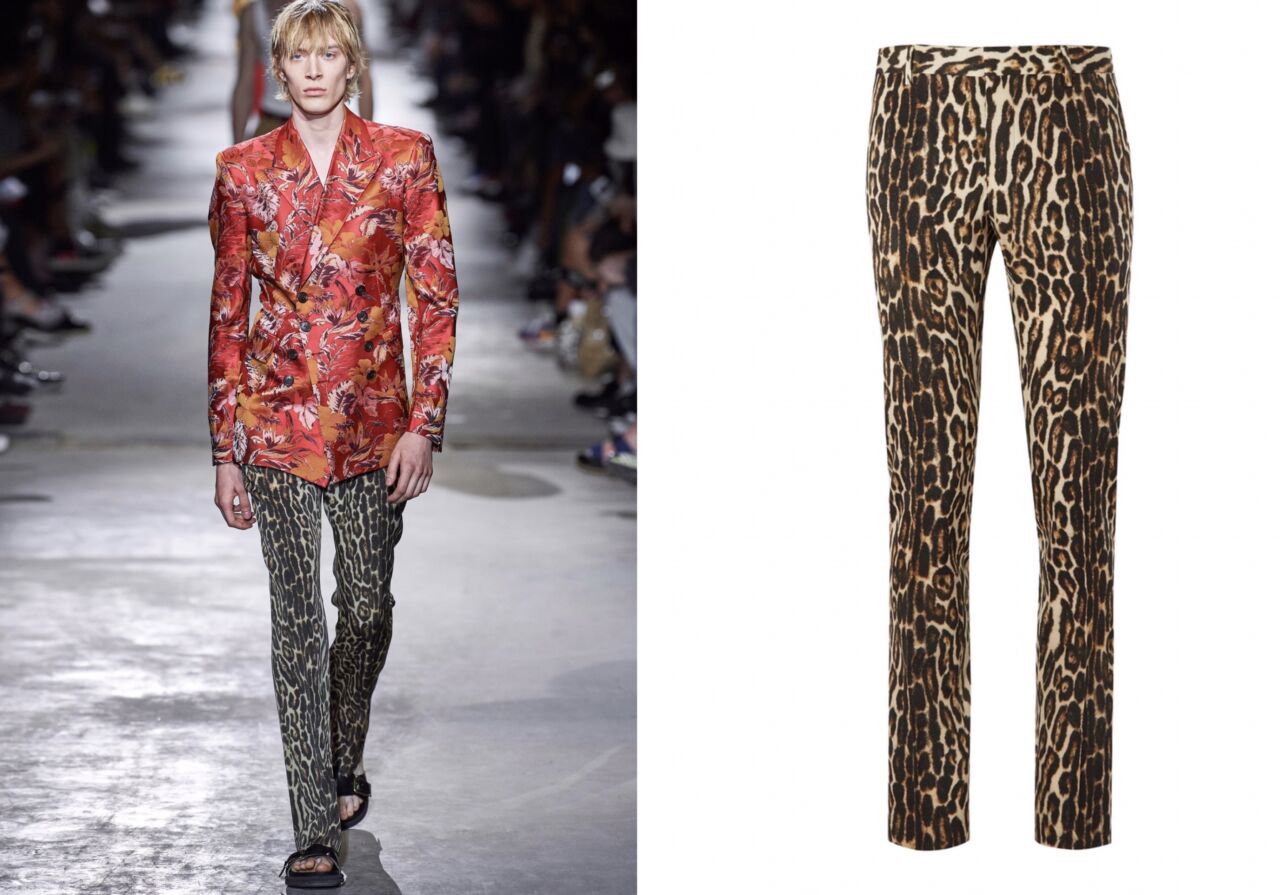 DRIES VAN NOTEN
It takes a fierce and confident man with a bold taste in fashion to pull off this kind of style statement. At the same time, there are few brands brave enough to incorporate clashing prints in every collection, and even fewer who could pull it off as impeccably as Dries Van Noten does. Case in point is this slim-fit leopard print wool trousers that are seen styled next to a painterly floral pattern top in the brand's latest collection, proof that you can wear these wool trousers with almost anything.
Dries Van Noten www.driesvannoten.com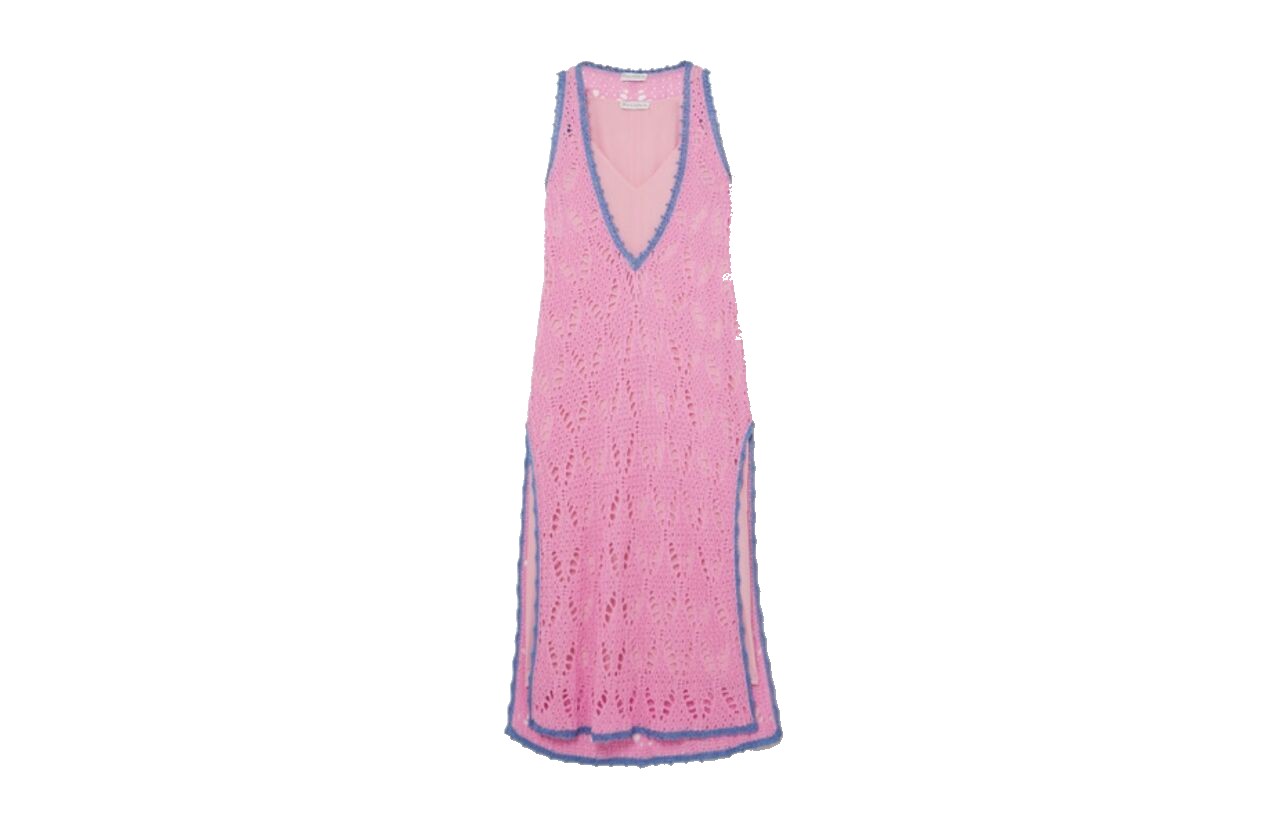 JW ANDERSON
Summer is fast-approaching and JW Anderson is gearing up for the heat with this layered two-tone crocheted cotton and crepe de chine maxi dress. Known for its signature handmade crafting techniques, one of the key pieces from its latest runway show is its spun from pink crocheted cotton with contrasting blue trims and has a slashed hem. Remove the crepe de chine slip to wear it over swimwear at the beach too!
JW Anderson www.jwanderson.com/hk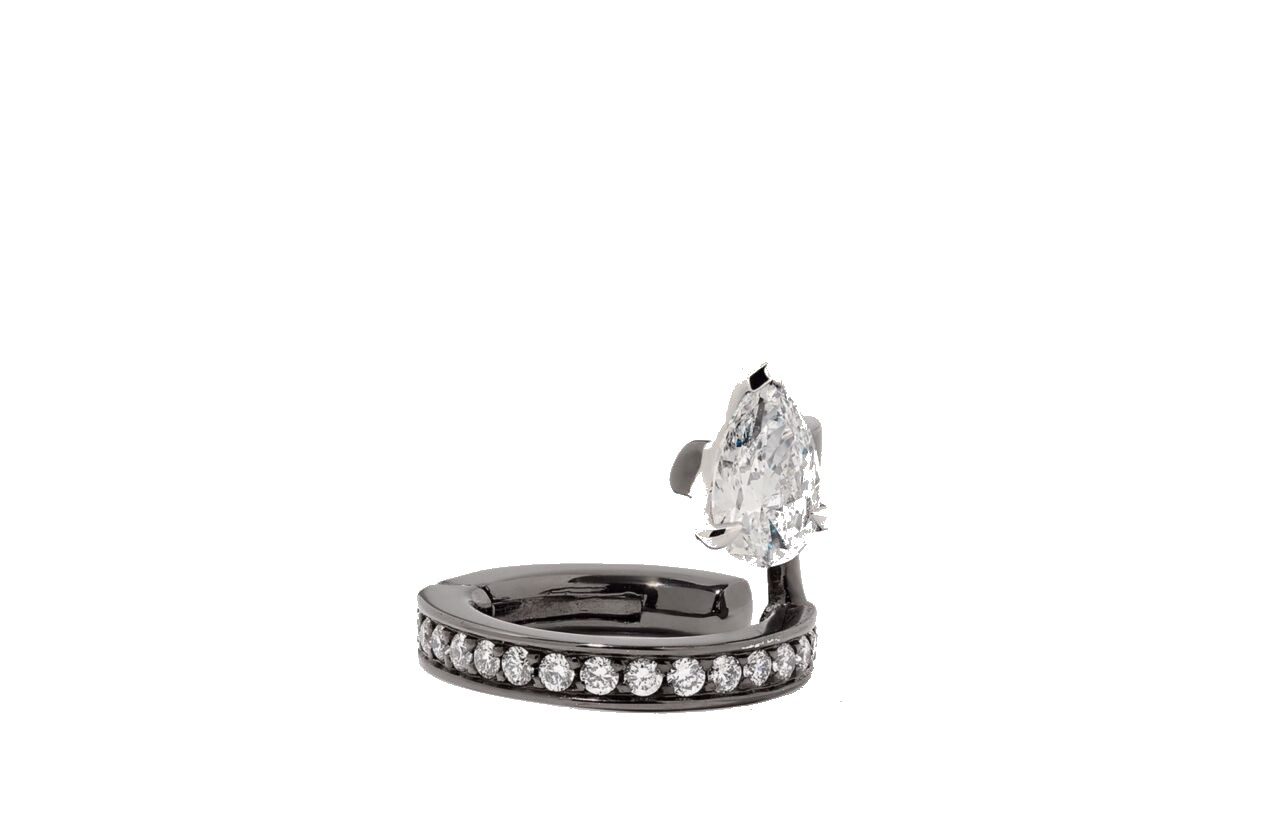 REPOSSI
Shine bright like Repossi's Serti Sur Vide 18-karat black gold-washed diamond ear cuff. The sparkling pear-cut diamond on Repossi's Serti sur Vide ear cuff is positioned to look as though it's floating. This 18-karat black gold-washed style is sprinkled with pavéd stones. The hinged fastening means it sits comfortably and snugly on your ear cartilage without pinching.
Repossi www.repossi.com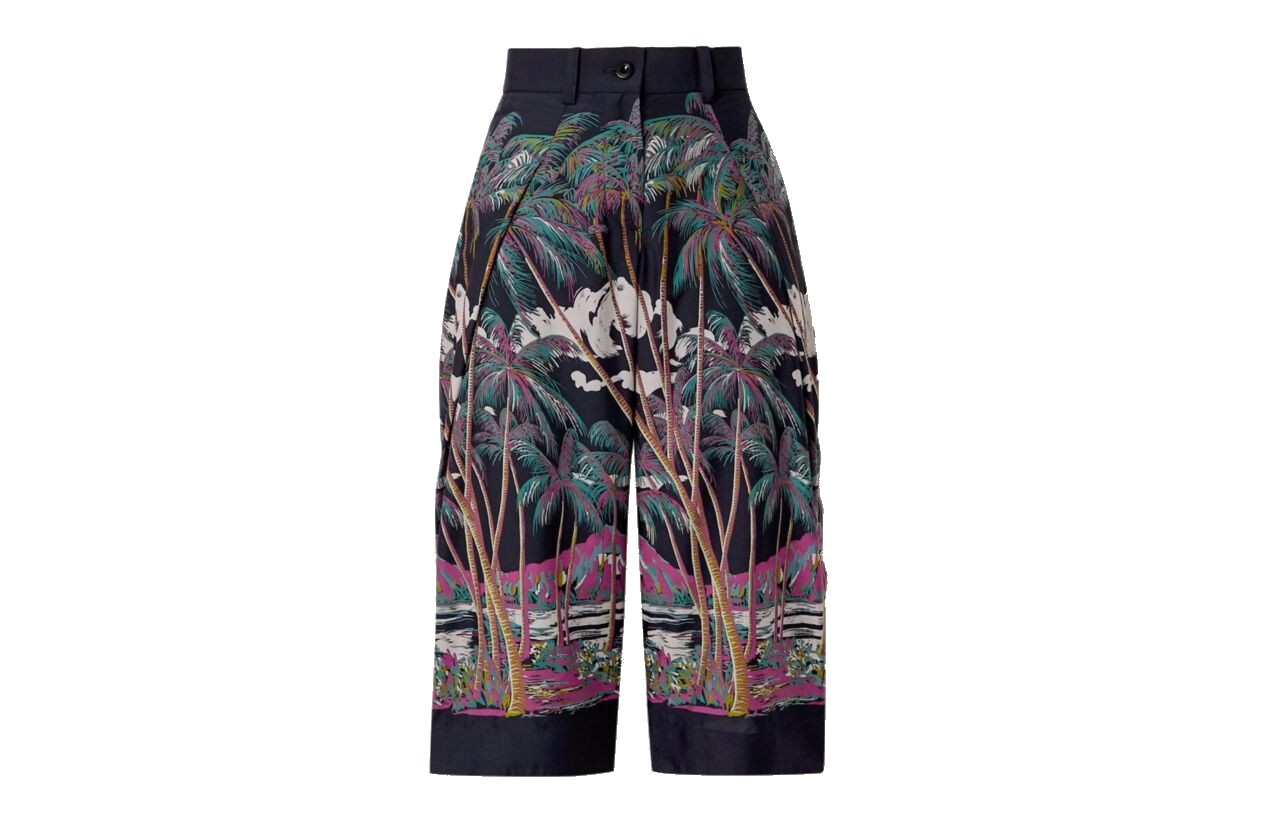 SACAI
Perfect for winter in Macau where it does not get too chilly, Sacai's surf diamond head cropped printed satin wide-leg pants can be worn comfortably in Macau's weather. No need to wait for summer to arrive! It is printed with the same beautifully detailed tropical pattern seen throughout the label's latest Resort collection. They are made from lightly structured satin and have a high-rise waist and cropped wide legs that are best styled with its matching top and chelsea boots.
Sacai www.sacai.jp
---
Shop till you drop at Morpheus Boutique, perfect for fashionistas and shopaholics. For more information, check their website
Morpheus Boutique Ground Level, Estrada do Istmo, Morpheus at City of Dreams, Cotai, Macau, +853 8868 8888, www.cityofdreamsmacau.com/en
Tags
Related Posts