Got your bikini body yet? In the mood for pre-shopping some summer necessities? We help you get all your summer-vibe items while staying on budget! From bikinis and monokinis to sunscreen and sunnies, here are five things you'd need for the summer heat next month! Let's get started!
Swim in Style
Ahhh… it's nearly summer once again! While everyone else is still aiming to get that perfect summer body, why not start on getting your bikinis ready? The choices for swimwear shops in Macau is limited which is why most locals buy them online or abroad. But worry not! Below is a list of where you can get the trendiest and most affordable bikinis, one-pieces or speedos.
Forever 21: they have loads of styles, patterns, and colors that can make your pool sessions brighter. Coachella styles are surely on the racks!
H&M / Pull & Bear: looking for a more sophisticated yet sexy beach look? Both shops have minimalistic and chic styles especially for those who don't like being flashy under the summer heat.
Roxy / Quiksilver: not the cheapest, but definitely the trendsetter of swimwear! Both brands can totally get you that authentic summer look and show off your sexy summer body! They are meant for fitness and fashion!
Cover Up! But Not Too Much!
You know what I'm talking about! Crochet, crop tops, fringes and sheer; all clothing pieces that show the beauty of summer styles. There is no specific shop for this category since every shop changes into summer season with almost the same styles. However, some of the well-known shops for perfect summer looks are Forever 21, H&M, Stradivarius and other local shops in Rua do Campo area. What's best about them? They're all super cheap!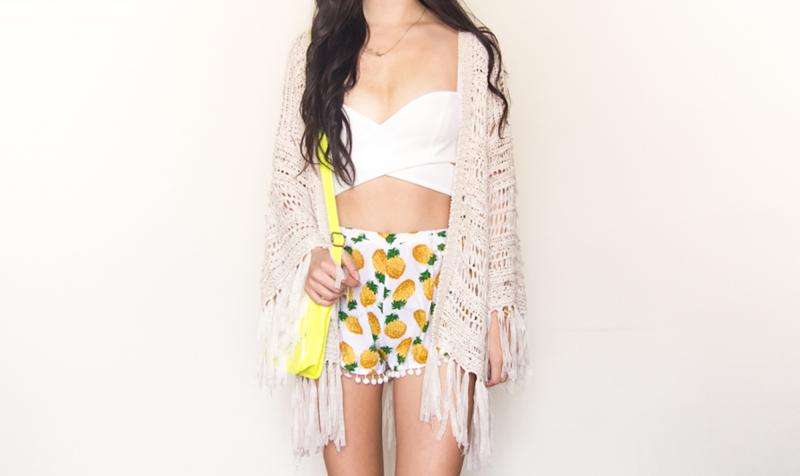 Beach Walks
Why wear sneakers in the heat? Summer calls for sandals and flip-flops, the simpler the better! This year, the trend is fringe, gold trinkets and laces, so make sure you get yourself a pair! The shops that sell the most affordable and stylish footwear are Forever 21, H&M, Zara and Stradivarius! If you don't mind spending a bit more, Steve Madden has a very attractive collection.
Keep Your Tan and Stay Refreshed
Everyone wants to get that perfect, golden tan! Although local Chinese in Macau may want to maintain their white complexion, other nationalities are all about getting those sexy tan lines. Shops that sell cheap and effective summer skincare products are Sasa and Watsons. You can get products like Hawaiian Tropic tanning spray, aloe vera gel, and Malibu sunscreen. Have fun under the sun without having to worry about sunburns!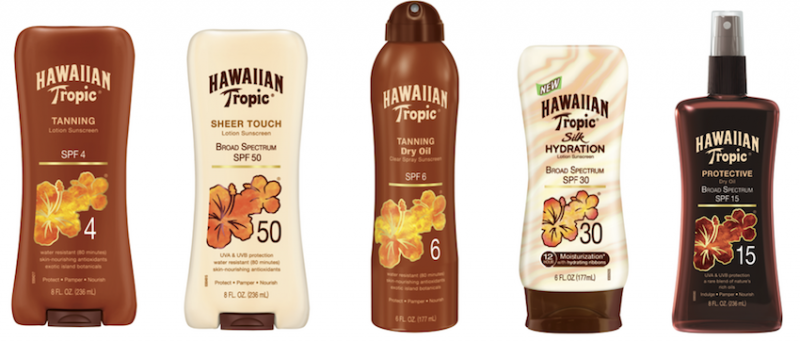 Sunglasses and Trinkets
In winter, you can't show any accessories properly because of layers of clothing. Summer is a time for more skin and more glam! You can never have enough accessories in summer! Stradivarius sells cheap flash tattoos in tribal patterns that are super waterproof; Forever 21 has over 50 varieties of sunglasses from round frames to aviator styles and Pull & Bear's layered necklaces and summer themed phone cases are truly must-haves! Oh! And don't forget to get beach totes from H&M, they're big, fancy and affordable!
Don't you just love summer? Who else is excited? Happy Summer!
Forever 21 Largo Da Companhia De Jesus No. 2, Travessa De Sao Paulo 2-6, Centro Comercial. +853 2890 4791, www.forever21.com
H&M Shoppes at Venetian, The Venetian® Macao-Resort-Hotel. +853 2882 8670, www.hm.com
Pull&Bear Shoppes at Venetian, The Venetian® Macao-Resort-Hotel. +853 2886 6684, www.pullandbear.com
Roxy / Quiksilver New Yaohan, Avenida Commercial De Macau Zone A Lote 1 3-13. +853 2878 0960, www.newyaohan.com
Zara Shoppes at Venetian, The Venetian Macao, Estrada da Baia de Nossa Senhora da Esperanca, Cotai, +853 2882 8235, www.zara.com/mo/
Stradivarius The Venetian Macao, Estrada da Baia de Nossa Senhora da Esperanca, Cotai, +853 2890 4791, www.stradivarius.com
Sasa GF, 18-20A Largo Do Senado, Macau. +853 2835 5124, corp.sasa.com
Watsons Largo Senado No. 11, Shun Tak House, Ground Floor & 1st to 3rd. Floor, Macau, www.watsons.com
Tags