Fashion is going bigger this year and definitely louder as fashion houses take maximalism to the max resulting in fashion forward and brilliant styling. The message is still focusing on wearability where literally anyone, big, small, short or tall can feel comfortable in these clothes, and that indeed, it is beautiful to be bold. Shapes and silhouettes are both scaled up for the runways of Spring/Summer 2019. Here are our top picks that are turning up the volume this season.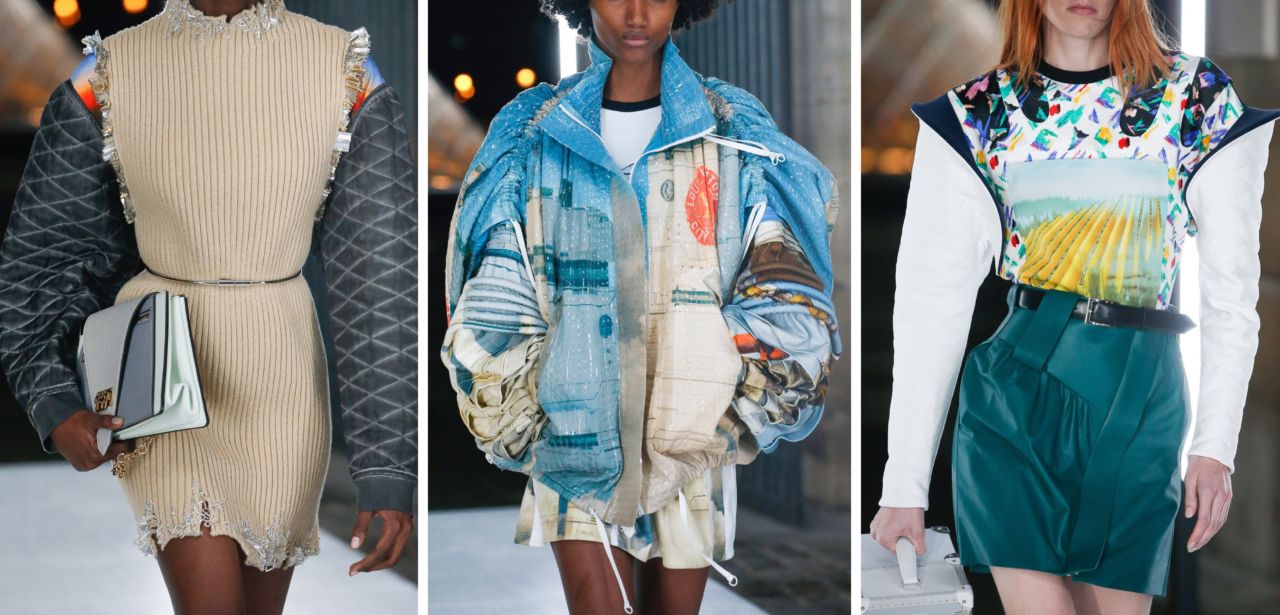 Louis Vuitton
As a counter part for Virgil Abloh of Louis Vuitton Menswear, Nicolas Ghesquire focused this Spring/Summer 2019 womenswear collection still on a street wear vibe but on a uniquely personal level of styling which is futuristic. The theme is obviously out of this world, both figuratively and literally. Clothes play out via 80s styling with the much loved exaggerated silhouettes, high-tech fabrications like molded rubber, space suit sleeves, Memphis Group prints, and the Parisian savoir faire of sculptural dresses in sequin-embroidered mesh.
Louis Vuitton City of Dreams, Shop F1-7, The Boulevard, Cotai, +853 2822 8800, eu.louisvuitton.com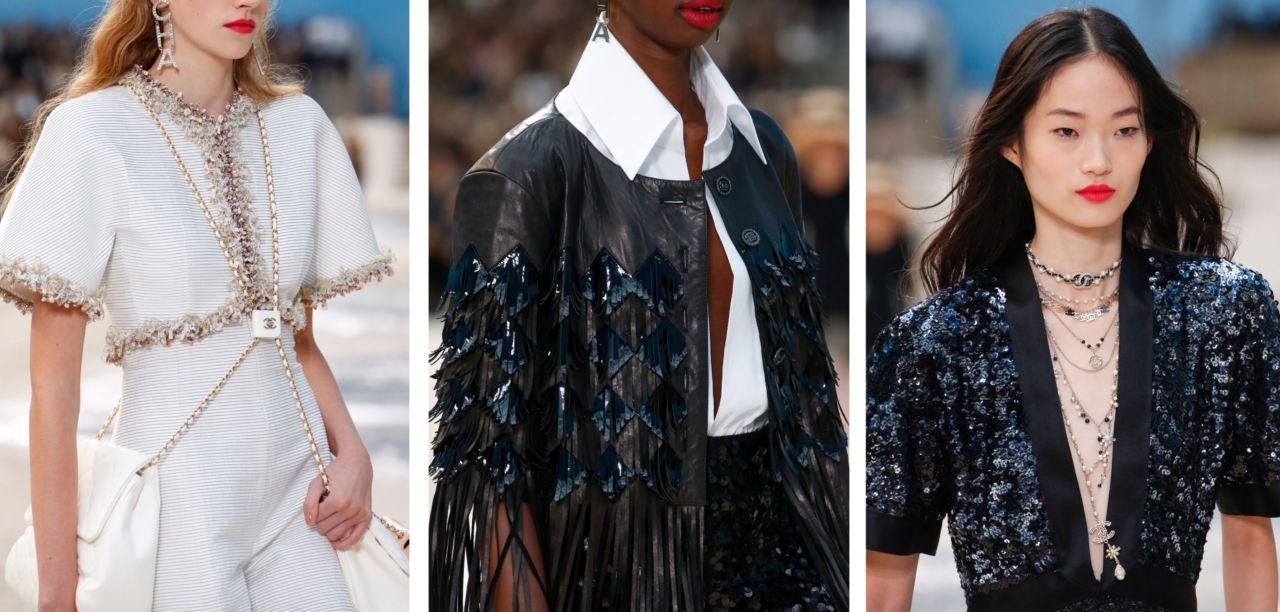 Chanel
One of his last collections before passing away, Karl Lagerfeld's Spring/Summer 2019 for Chanel is all about bringing back the charm of Parisian chic in a time where street wear is dominating the fashion scene. The collection is definitely extravagant in a way that the brand's classic staples like beige, lady like suits, silk dresses, chain bags and logos are all experimented in maximalist styling. The collection also gives relevance to 80s tweed jackets, suits, cropped cashmere sweaters, quilted chain bags–all worn simultaneously, huge raw-edge straw hats and silk dresses constructed with micro pleating and inserts of Chantilly lace. The result is a riot of luxurious extravagance!
Chanel Shoppes at Four Seasons, Shop 1117, Level 1, Cotai, +853 8791 8000, www.chanel.com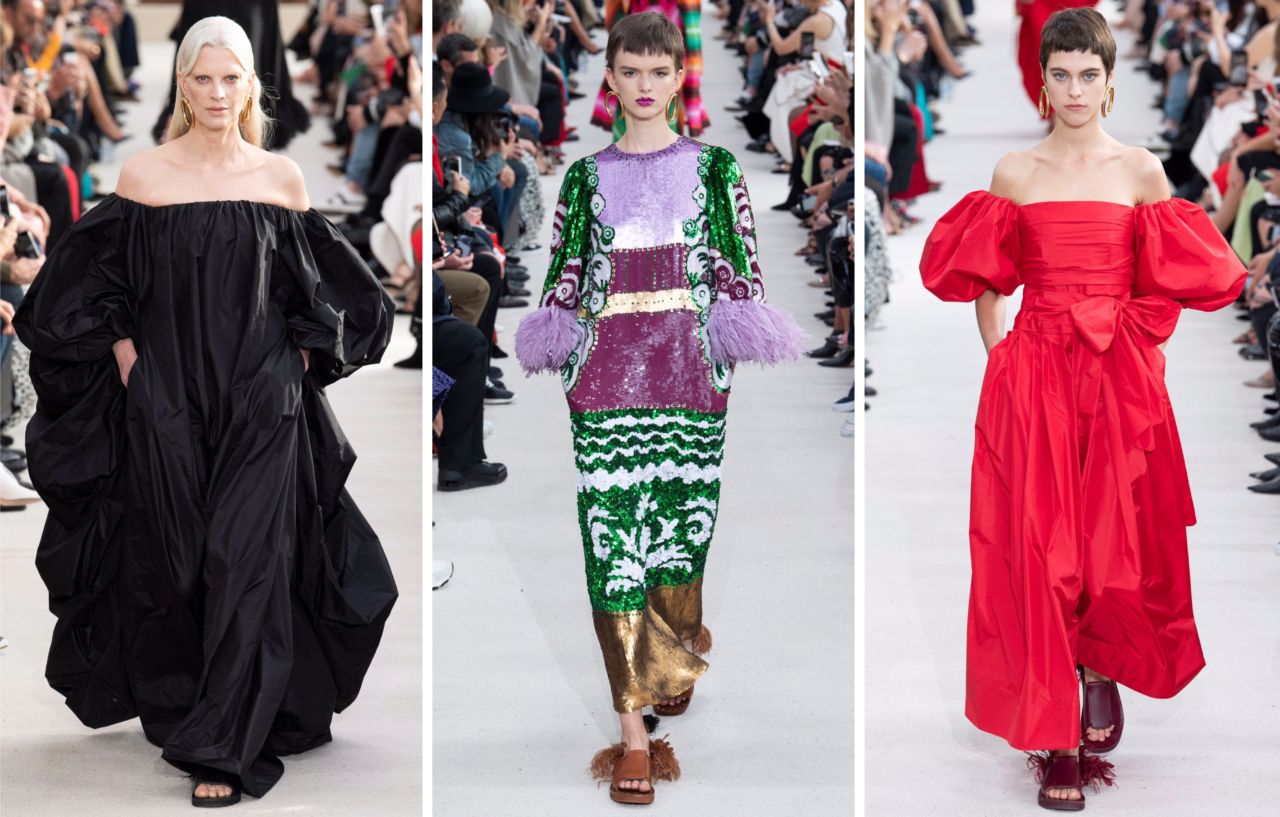 Valentino
A parade of art-pieces is what the fashion house Valentino is showcasing for its Spring/Summer 2019 collection. Key pieces like a voluminous black cotton off-the-shoulder dress, a red jersey dress with a caped top, half of which runs down the back and joins its skirt with balloon sleeves, and an evening gown–sequinned and feathered emerald and lavender column that shimmer, to create a collection that gives emphasis on inclusive fabulousness of shape.
Valentino Shoppes at Four Seasons, Shop 2840 – 2841 , Level 2, Cotai, +853 2899 9816, www.valentino.com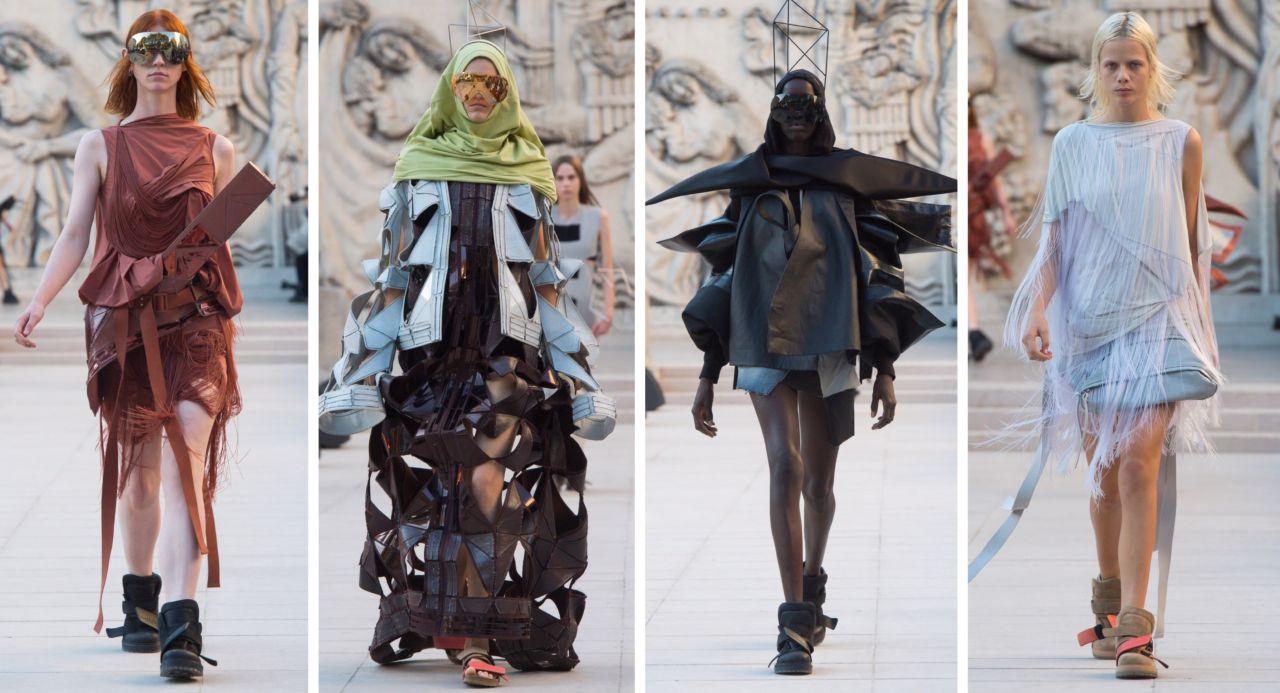 Rick Owens
If there's something truly unique and remarkable with designer Rick Owens, that has to be his interpretation of social and economical issues as inspiration on garments he designs; refugee crisis and the #metoo movement to be more precise. Flanged collars, peeling shoulders and exuberant cuffs turn jackets into impenetrable carapaces. Like the metal scaffolding of the headpieces and arm cuffs that qualify as jewelry, jackets look as if designed to ward off predators. Owens's laser-cut and paneled cloaks imply goddesses and super-heroines and minidresses swirled with silk fringe. Wearable and practical? Probably not. Intuitive and woke? 101%.
Rick Owens New Yaohan, Ladies Fasion Clothing Department, G/F, Macau, +853 2872 5338, www.rickowens.eu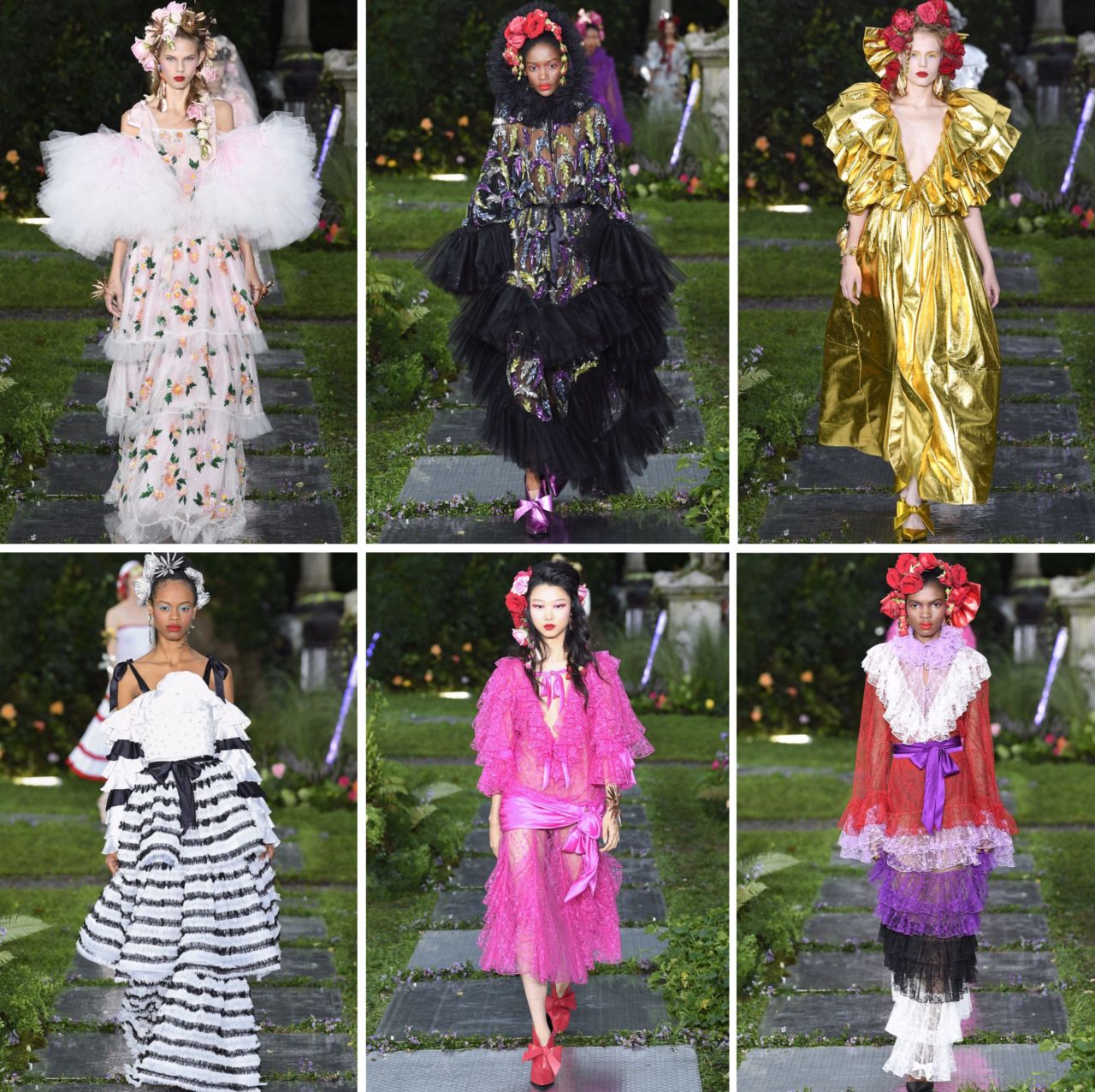 Rodarte
Party girls of the past centuries wrapped in one collection. It is all about volume after volume of tulle and ruffles. The pieces from Rodarte's Spring/Summer 2019 collection do not reflect any particular current trend with clothes composed of strong statements, colors and silhouettes. Their ruffled leather garments are all sorts of girly but with a hint of masculinity, striped crochet frocks and ones with fluttering stripes of silk have a similar quality, feminine in all their elements but graphic on impact.
Rodarte www.rodarte.net
Tags
Related Posts