Name: Bon Saludares
Age: 23
Nationality: Filipino
Instagram: @bonxsaludares
Our special feature Macau Street Style to highlight Macau fashion—follow our Instagram @macaustreetstyle for daily inspiration!
What does the word "fashion" mean to you?
Fashion to me means how to express yourself through way of clothing and it is something that I should be able to carry off with ease and confidence. Also, it is a way to relate your personality and attitude with your style.

How would you describe your personal style?
My personal style is something that I think I can wear with confidence and comfort. I like those clean and simple outfits but still modern. It still depends on my mood and the weather.

How do you get your daily dose of fashion information?
Social media. We can get a lot of information from Instagram especially on what's trending Also, I read fashion blogs. These things give me ideas on what to wear for some occasions. The Pinterest app is my favorite for fashion ideas.

Does fashion allow people to express their individuality or does it force people to conform?
"You are what you wear", as they say. It shows how you want to present yourself to others.

Does the media (or the fashion industry) play some role in creating or continuing stereotypes?
Media plays a big part in this. They show us different ideas that we can gather to make us unique.

How does Macau inspire the way you dress?
With the bipolar weather Macau has, it really affects me, what to wear. If Mr. Sun is on the scene I wear light colored clothes but when dark days are here, I'm wearing black or gray shirts.

What do you think of Macau's fashion scene? How can it be improved?
Macau has big potential. There are a lot of fashion outlets here. Also, it's time for Macau to showcase local brands to see what this place has to offer.

Whats your go-to outfit when you don't know what to wear?
I usually go with my black skinny jeans paired with whatever shirt I have in my closet.

What is your favorite place to shop in Macau?
Like most everyone here in Macau, the Venetian is the place to go. Specifically, shops like Zara, Pull & Bear and H&M are three of my favorite brands to visit.

Who takes photos of your outfits?
Most of my pictures are taken by my tripod.

How much attention do you pay to fashion in terms of trends in the way you dress?
I just use clothes that look best on me and disregard what doesn't. It is ok to look at some trends but you have to consider its comfort and "does it fit on me?" or "do I look good in it?"

Which social media platform are you most active on? Why?
Instagram. It's so simple to use yet informative. Like most people nowadays, they find reading text is boring, they just want to look through photos.

Which celebrities have the best style?
I follow a lot of local lifestyle bloggers in my home country, the Philippines. On my list are David Guison and DG Razon and a lot more. But if looking dapper, I look into @mnlgents on Instagram—they have awesome styles for gentlemen.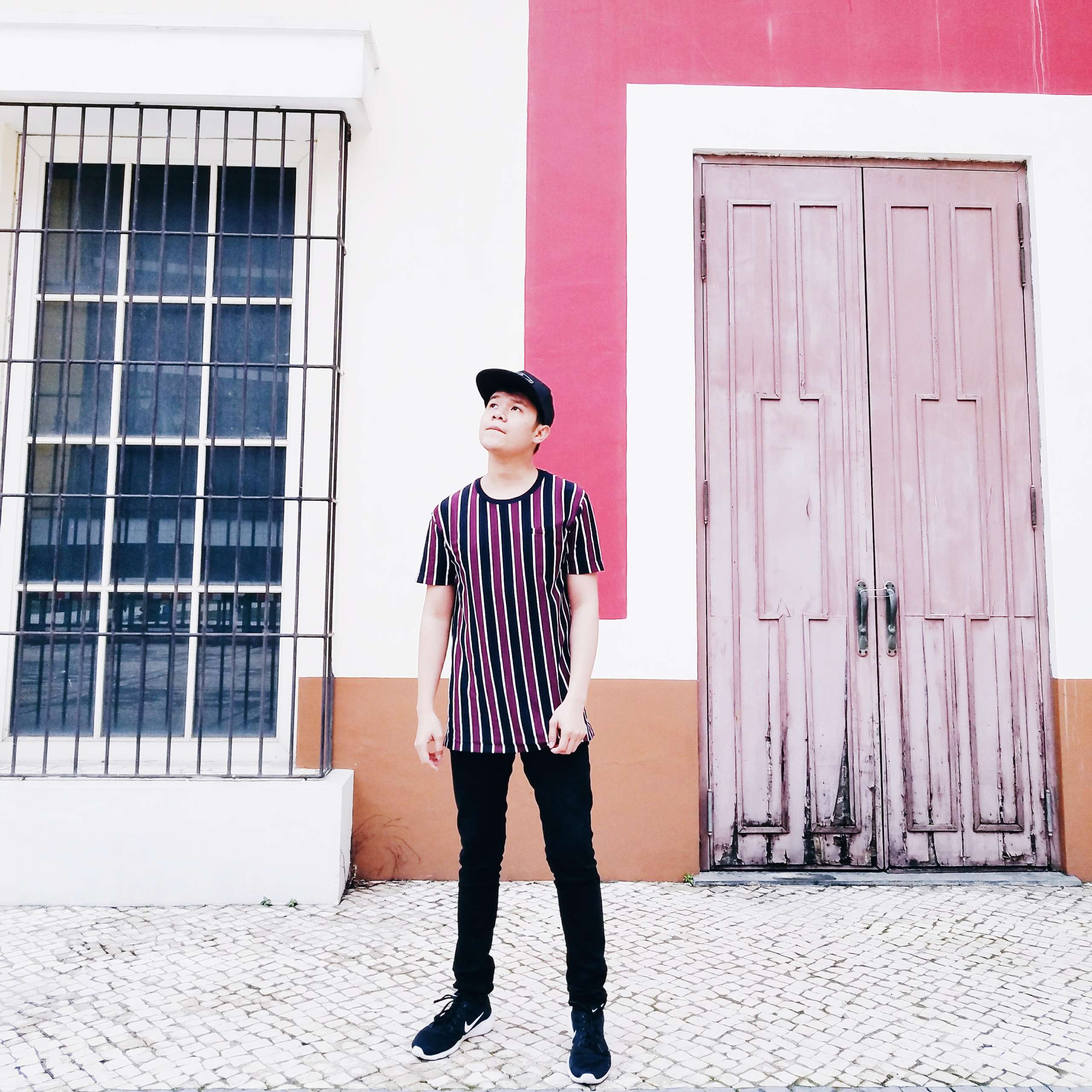 Tags