Name: Caesar Louis Quizon
Age: 30s
Nationality: Spanish, Filipino
Instagram: @iamlouisquizon
Our special feature Macau Street Style to highlight Macau fashion—follow our Instagram @macaustreetstyle for daily inspiration!
What does the word "fashion" mean to you?
I am not a trendy type but fashion to me is a representation of your personality and can change due to your mood, era, and people you roll with.
How would you describe your personal style?
I don't think I have developed a style right now but I hope one day my style could be described as "bachelor classic but interesting".
How do you get your daily dose of fashion information?
When I meet new people I always have in mind how to describe my personal experience with others and how to wear clothes properly.
Does fashion allow people to express their individuality or does it force people to conform?
Fashion is something which gives you the confidence to represent yourself better. Fashion is all about who you are.
Does the media (or the fashion industry) play some role in creating or continuing stereotypes?
It can be basic or complex generalizations which people apply to individuals or groups based on their appearance, behaviour, and beliefs. Stereotypes are found everywhere.
How does Macau inspire the way you dress?
Macau is a perfect place for me. The "old and new" and "East and West" inspire me to dress up properly and to look good.
What do you think of Macau's fashion scene? How can it be improved?
Unlike most other countries in the world, there are only two seasons in Macau. Fashion in this country should fit not only the trends but also the season.
What's your go-to outfit when you don't know what to wear?
I'll just wear simple and plain colors ( white and black or gray ) when I can't think of what to wear.
What is your favorite place to shop in Macau?
I like high street such as Kenzo and Zara or definitely H&M. If I am looking for some high-market items, I go to COD—I think it's a very convenient place to shop.
Who takes photos of your outfits?
My friends or colleagues and sometimes I ask random people to take photos of me.
How much attention do you pay to fashion in terms of trends in the way you dress?
I don't like wearing the same clothes as other people. The idea that I have matching outfits with someone makes me cringe [laughs]. I'd rather buy basics but sometimes I still buy trendy clothes that I think are classy enough, those that I can still wear even if it's not a trend anymore. I don't get the point of wearing clothes you don't even like or don't look good on you just so you can be trendy. Besides, trends nowadays are weird!
Which social media platform are you most active on? Why?
Instagram. I think social media is really important. I doubt anyone would argue with me about that. But social media is also misunderstood in some ways.
Which celebrities have the best style to you?
Ryan Reynolds…he is the best when it comes to fashion.
How can Macau improve its fashion scene?
I love the comparison between dressing well and speaking a foreign language. Because the great thing about developing a sense of style is this: it's not something you need to be born with. It's a skill like any other, that can be learned like any other. All it takes is a little practice.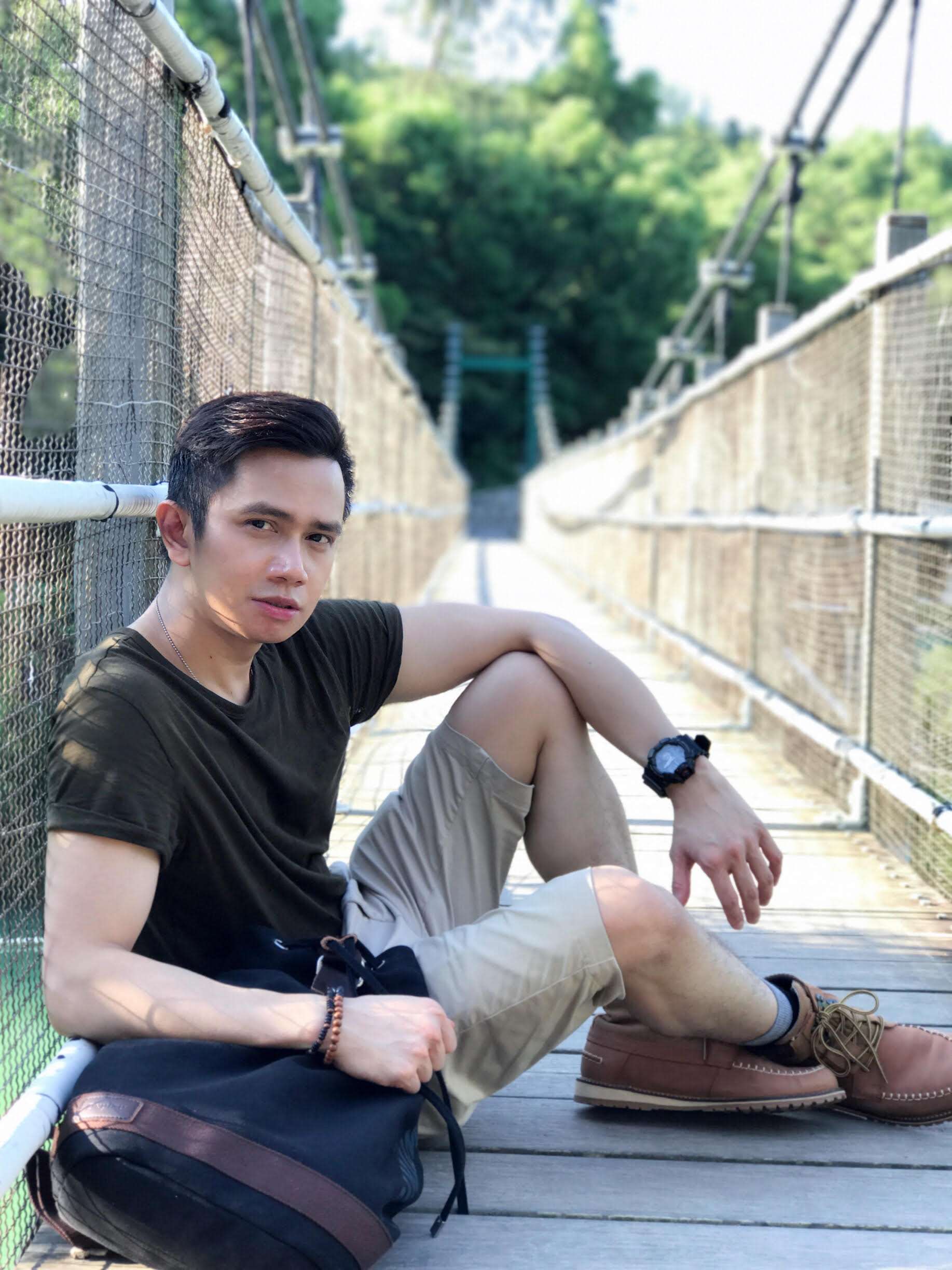 Tags