Name: Cherish
Age: 24
Nationality: Chinese
Instagram: @cherishischic
Our special feature Macau Street Style to highlight Macau fashion—follow our Instagram @macaustreetstyle for daily inspiration!
What does the word "fashion" mean to you?
"Fashion is a way of expressing myself". When you ask this question to people, many will reply like this, and I am no exception. The style of dress shows part of my inner thoughts and my personality. And fashion is also about the discovery of what I want and what I choose for myself.
How would you describe your personal style?
I will use "Dressing for fun" to describe it. I like playing with colors, patterns, and layers. It can be interpreted as I enjoy thinking about how to mix and match every independent item to create new visual stimulation. The whole process just makes me happy, I have fun with it. And that's the most important thing.
How do you get your daily dose of fashion information?
My favorite channel are fashion magazines. Not just the well-known ones like "Vogue" and "Dazed". Online fashion magazines published by select shops or even fast fashion brands are worth reading as well. Aside from this, street snap websites, movies, and music also give me inspiration.
Does fashion allow people to express their individuality or does it force people to conform?
"Fashion allows people to express their individuality", the precondition, the key point is, the people you refer to, have individuality and they love fashion. If they don't, fashion won't have any influence on them. Similarly, I don't think fashion forces people to conform. Of course, people need to dress appropriately according to certain social occasions. But about daily outfits, "less is more", "don't wear more than three colors", etc., all those so-called rules of fashion actually will not really resist how they dress, unless they think they have to obey the rules, otherwise it's meaningless. So, people make the choice, not fashion.
How does Macau inspire the way you dress?
The style of Macau's architecture, including composition of color, outline of the building, the style of design, have some influence on me.
What do you think of Macau's fashion scene? How can it be improved?
Macau is an international city. And it's great to see more and more designer brands enter into Macau. However, I just guess the locals don't pay much attention to fashion. But there is no written rule that indicates everyone in Macau has to be fashionable, right?
What's your go-to outfit when you don't know what to wear?
I will wear a retro top, vintage jeans with my favorite sneakers. 90s style.
What is your favorite place to shop in Macau?
I seldom shop in Macau. But I will visit some multibrand select shops.
Who takes photos of your outfits?
My friends. Normally I first teach them how to use my camera and how to compose during the shooting, and then I will do the post-editing.
How much attention do you pay to fashion in terms of trends in the way you dress?
I do pay a lot of attention to fashion trends, like the Pantone of the season, popular elements, new season's runway of the brands. I need to always keep my eyes on what's going on in the fashion industry, digging out the information to enrich my knowledge. But I will not blindly pursue the latest trend in the way I dress. I only dress how I like.
Which social media platform are you most active on? Why?
Weibo and Instagram. They offer me the platform to meet and even have a chance to get close to the people I appreciate.
Which celebrities have the best style to you?
Many. But if have to choose one, that will be G-Dragon, as one of the greatest artists and a unique fashion icon, he shows a lot of creativity in styling. He is my muse. Always be and always will.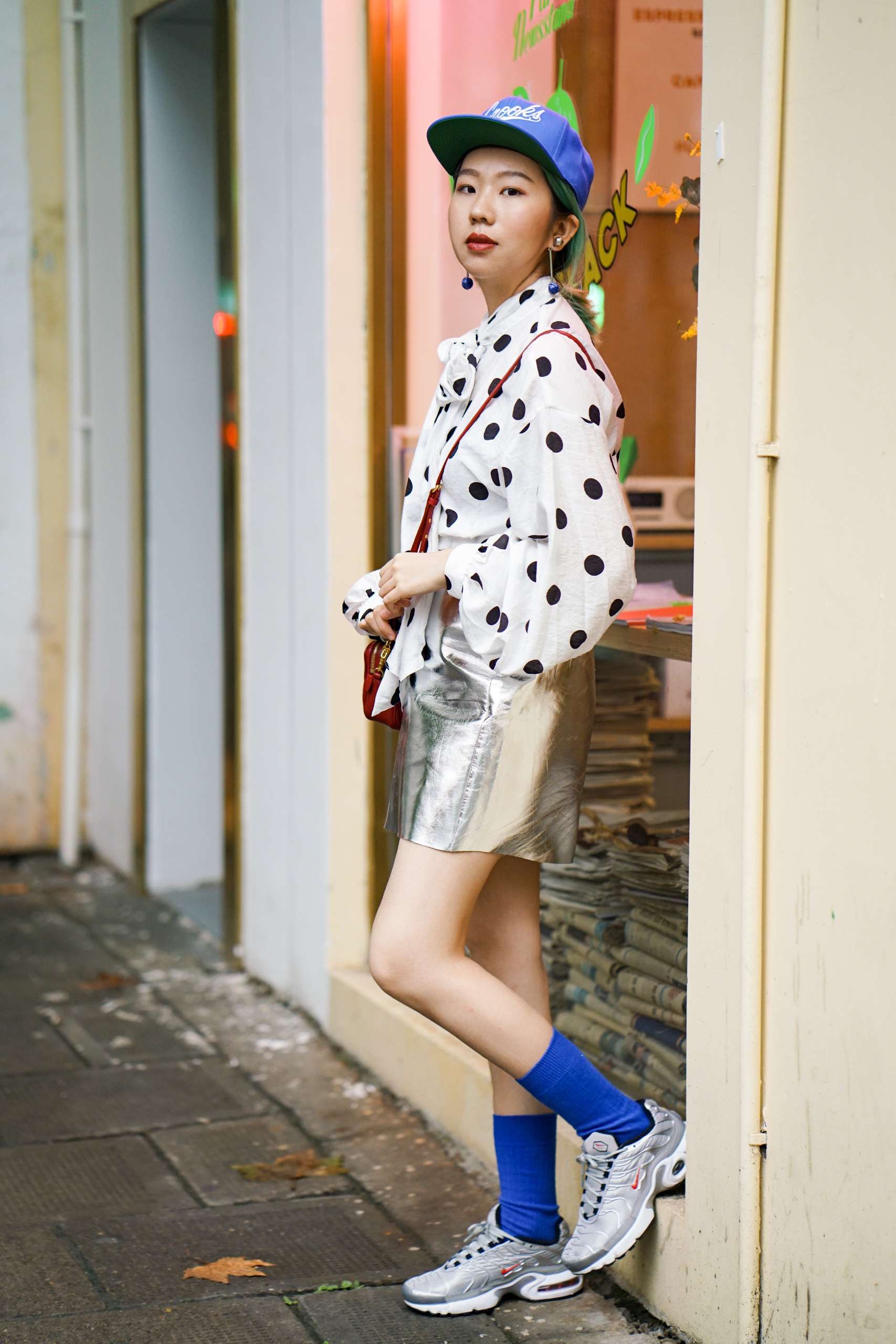 Tags